Minor Happenings: Knapp, Hagadone Impress Tribe Officials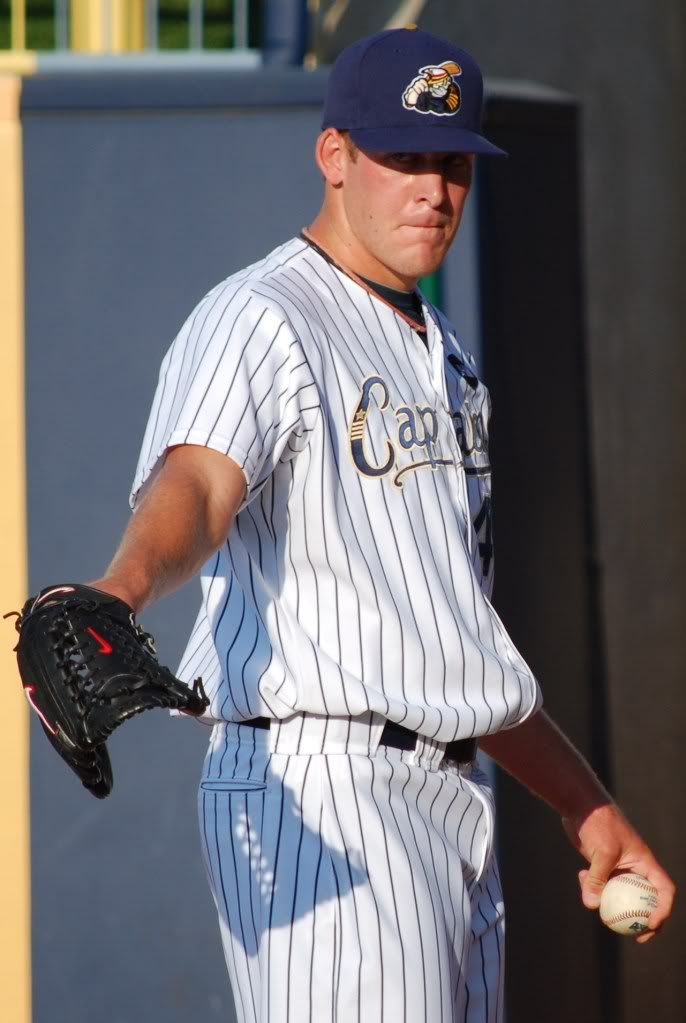 "Minor Happenings" covers the important developments and news in the Indians farm system. While most of the information in this report is from my own research and through interviews I have conducted with organizational personnel, some information in this report is collected and summarized from the various news outlets that cover each team.

A lot of material to share again this week, this time from Indians Farm Director Ross Atkins and several coaches in the system at various levels as well as all the other usual news and notes. With that in mind, today is an abbreviated version of Happenings focusing solely on several comments from Atkins in the past week on players up and down the system. Tomorrow, I will rundown some of the comments from other coaches and provide all the other news and notes.
As a quick note, several players feature pieces will continue to post over the coming days and weeks. In the past week, pieces on Clayton Cook, Jerad Head, and Scott Barnes have posted, and in the upcoming week I plan to post pieces on Lonnie Chisenhall, Jason Knapp, and Eric Berger.
Also last night Paul Cousineau celebrated our one year birthday for our on-line radio show Smoke Signals. Thanks to all the listeners out there for the support in our first year, and we have many more excited things planned for year two.
Onto the Happenings...
Indians Minor League Player Of The Week
(for games from August 6 through August 12)
Clayton Cook (Right-handed Pitcher - Mahoning Valley)
2-0, 2 games, 0.90 ERA, 10.1 IP, 8 H, 1 R, 3 BB, 8 K
When you look at stats in the minors, sometimes they don't tell the whole story as a player may be old for the league and dominating or on the flipside may be very young and struggling with the numbers but still holding their own. In other cases there

are some things beyond the box score, especially with pitchers, which can affect numbers. It is all about development, and sometimes numbers take a backseat for a pitcher as they learn a new delivery, work on a new pitch, or get the feel to some changes to their mechanics.
In the case of short-season Single-A right-handed starter Clayton Cook, he is one of the rare cases where a young player for the league is dominating and putting up great numbers while still learning and adjusting to life as a professional baseball player. Cook was only 18-years old when play opened up in June this year for Mahoning Valley in the NY-Penn League, a league often filled mostly with college draft picks from the recent draft. While he has since turned 19-years old about three weeks ago, he has fared well to date against players mostly three years older than him. In 11 starts he is now 4-2 with a 2.06 ERA and in 56.2 innings has allowed 43 hits, 20 walks and has 52 strikeouts.
His season so far is a nice follow up to his outstanding 2008 season with the rookie-level Gulf Coast League Indians where mostly at 17-years of age in 11 games he was 1-2 with a 2.52 ERA. I wrote about him earlier this week in a feature piece, and with every start he is looking like one of the best sleeper picks from the 2008 Draft with the potential to blossom into a very good prospect and have a long career as a professional baseball player.
Honorable Mentions:
Matt LaPorta (OF/1B - Columbus): .364 AVG (8-for-22), 3 R, 0 2B, 0 3B, 1 HR, 8 RBI, 3 BB, 3 K
Lou Marson (C - Columbus): .400 AVG (8-for-20), 2 R, 1 2B, 0 3B, 0 HR, 2 RBI, 1 BB, 2 K
Carlos Santana (C - Akron): .429 AVG (9-for-21), 5 R, 3 2B, 1 3B, 1 HR, 6 RBI, 3 BB, 5K
Russell Young (LHP - Kinston): 1-0, 2 games, 0.82 ERA, 11.1 IP, 9 H, 1 R, 3 BB, 3 K
Cord Phelps (2B - Kinston): .450 AVG (9-for-20), 4 R, 0 2B, 1 3B, 0 HR, 2 RBI, 6 BB, 5 K
Bo Greenwell (OF - Lake County): .381 AVG (8-for-21), 3 R, 3 2B, 0 3B, 0 HR, 5 RBI, 3 BB, 1K
Mike Rayl (LHP - AZL Indians): 0-0, 2 games, 0.00 ERA, 8.0 IP, 4 H, 0 ER, 0 BB, 10 K
Argenis Martinez (2B - AZL Indians): .522 AVG (12-for-23), 10 R, 2 2B, 1 3B, 0 HR, 6 RBI, 2 BB, 1 K
Chris Kersten (1B - AZL Indians): .310 AVG (9-for-29), 3 R, 4 2B, 1 3B, 1 HR, 11 RBI, 1 BB, 7 K
Previous Winners:
07/30 to 08/05: Tim Fedroff (OF - Kinston)
07/23 to 07/29: Carlos Santana (C - Akron)
07/16 to 07/22: Nate Recknagel (1B - Lake County)
07/09 to 07/15: Matt McBride (OF - Akron)
07/02 to 07/08: Marty Popham (RHP - Mahoning Valley)
06/25 to 07/01: Andy Marte (3B - Columbus)
06/18 to 06/24: Nick Weglarz (OF - Akron)
06/11 to 06/17: Trey Haley (RHP - (Lake County)
06/04 to 06/10: Michael Brantley (OF - Columbus)
05/28 to 06/03: Donnie Webb (OF - Lake County)
05/21 to 05/27: Jordan Brown (1B/OF - Columbus)
05/14 to 05/20: Paolo Espino (RHP - Kinston)
05/07 to 05/13: Lonnie Chisenhall (3B - Kinston)
04/30 to 05/06: Nick Weglarz (OF - Akron)
04/23 to 04/29: Matt McBride (1B - Kinston)
04/16 to 04/22: Eric Berger (LHP - Kinston)
04/08 to 04/15: Kelvin De La Cruz (LHP - Kinston)
Director's Cuts
A lot to share this week from Indians Farm Director Ross Atkins on a potpourri of players in the system. Ross touched on a few of the Triple-A guys the Indians received in their recent trades, but mostly talked about the arms in Single-A at Lake County and Kinston. One thing of note, a lot of the Indians top brass were in Lake Coutny this past week to see the organizational debut of right-hander Jason Knapp on Tuesday and the second appearance of left-hander Nick Hagadone on Wednesday. Assistant GM Chris Antonetti, Director of Scouting John Mirabelli, Director of Amateur Scouting Brad Grant, as well as some other Indians officials were in attendance for the two games.
On Nick Hagadone: "He has a really impressive arm. Every scout that sees him, every person you talk to be it a Red Sox

official or a scout for a different organization the first thing that jumps out is he is left-handed and throws 99 MPH. The more you talk to people the more you find out about Nick, and the more you talk to Nick you realize that all those things that are very important that you don't really know until you start digging in on an individual. His intangibles are off the charts. From the Boston Red Sox to our scouts to our own assessment, everyone talks about him as being someone who sets the standard, sets the benchmark very high for work ethic, discipline, and passion for baseball. Those are things that are always a nice bonus to a guy who throws 99 MPH, is left-handed, and strikes guys out regularly."
On Hagadone's Tommy John surgery: "We had all of the information and we are equipped to handle [his recent Tommy John surgery]. There are many pitchers in the game who have gone through that process before. It certainly increases the risk somewhat, but when you know them and feel like you are prepared to handle them, and then you factor in what the reward is, it is worth taking that risk. We are following a plan that was put together by doctors and rehab therapists. We are sticking with a plan that was put in place months ago based on the Red Sox opinion and now our opinion. All the things we want to see we see, all the things he is saying is what we want to hear. He is also very realistic about it. He is feeling things that are normal to feel when you come off Tommy John. He has some stiffness and tightness that he is working through. But he is still overpowering hitters, he is still showing the velocity he showed before, and he is getting back to commanding his pitches at the rate he was before that. Really impressive to see him, and he really stands out on the field. He is just a big, physical, strong, left hander who puts the ball over the plate and has some presence about him."
On Jason Knapp: We are extremely excited. All the names and all the arms, they are all very exciting. You look at those
young A-ball pitchers Hagadone and Knapp, guys that are in the upper-90s, very disciplined, very hard-working, and very physical. One is left-handed and one is right-handed and they both throw 95 MPH and above. Knapp is young, durable, and extremely driven and very hard-working as well. [He had] bicep tendonitis, which is near where the bicep connects to the shoulder. He has a dull ache where his bicep connects to his shoulder, and that is very typical of all pitchers, especially of young pitchers when their velocity is increasing and climbing. It is just something we have to monitor and make sure we don't push through. He is ready to go and we are just going to honor the progression he was on with the Phillies and make sure we respect the process. We are going to err on the side of caution and let him work through that and not push him through it. He is a very impressive young, strong, physical right-handed power pitching prospect that really could end up being one of the larger pieces of that deal. He is a little bit more physical, so his delivery is a little bit more aggressive.
On Knapp's first start: "He is a really impressive power arm that strikes out guys. He was really impressive. Everything we have learned about him since we have acquired him was all of the things that we read about him and anticipated and then some. He has really been very professional, very mature. It is clear to us he is extremely driven to be a major league pitcher. [On Tuesday] night he was easing back in after several weeks down from pitching he had a nice introduction to our organization. He is a big physical, power right-handed pitcher with a chance to really be special, so he slides into that rotation nicely."
On Lonnie Chisenhall's defense: "He made I think about 18 errors the first two months of the season, and if you watched him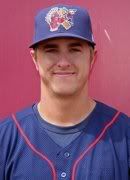 play you would never believe it because it looked like it was so easy at third base. What it was is he was learning his limits. He always played shortstop and he was learning what [the third base] position entailed, what plays he could make, and what plays he should just eat the ball or let the shortstop get. What that meant is because he is aggressive and confident he learned on the aggressor side and made errors. I think once he learned those limits we saw a significant drop off in the errors. Actually in the last two months after the first two months he only had two errors until [recently]. Those numbers are indicative in what we were seeing. He is exceptional at third base and is going to be an above average defender in my opinion. He has one of the purest swings of all the guys in our system and is extremely passionate about hitting."
On Carlos Carrasco: "Carlos is very impressive thus far. His second outing he went into the 8th. I think what jumps out about him the most is that he is 22 and in Triple-A and striking out guys at a good clip. He has above average stuff as all three of his pitches have a chance to be better than average major league pitches, and he is 22 years old. So those two things are very promising. I think [his trouble pitching out of jams] is something he will in time learn to manage. It is something he was able to power through with his stuff alone at the lower levels, and now he is realizing the importance of adjustments within innings and in at bats. And that just has to be expedited at this point because of his age and his ability. Everything we know about him, everything we have heard about him, and everything we have seen thus far have aligned. Our scouting reports and now as we are getting to know him the information is aligning. All very good signs. With the power of his pitches, the intelligence that he has, and his desire to be a major league pitcher there is definitely a bright future ahead of him."
On Scott Barnes: "He is at the top of the list in mound presence and competitiveness in our [system]. He really stood out as a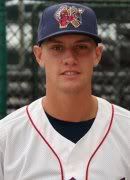 guy who had no fear and would come right after you and enjoys that part of the game. He was very loose and very relaxed in his first outing, but with an edge to him. He is left-handed with an athletic delivery. He has a very good feel for a deceptive fastball, average changeup, and a developing breaking ball. He gets behind [his fastball] so it has a little bit of extra life. It is explosive at the end because he has a lot of conviction because the way it comes out of his hand it is not as easy to see as it is on other guys. His fastball plays up [and sits at 91-92 MPH]. He is a very interesting arm who projects as a starter or reliever because as we have talked about in the past those guys who can start could also potentially be a relief pitcher in the major leagues."
On Bryan Price: "Bryan is a physical, strong, athletic right-handed pitcher who has been up to 96 MPH and pitches in the low 90s flashing a plus slider. It is a matter of him getting the reps. He did not pitch a lot in college and has not pitched a ton yet in pro ball. If you look at his numbers before he was promoted this year he was very good. He has the ability to get strikeouts and has leverage to his pitches. He is also very intelligent and has a lot of pedigree to him having always been around a very high caliber of baseball. His first outing was dominant. He threw six innings, put the ball on the ground, got slider strikeouts, and had lot of mound presence himself."
On Trey Haley's command issues: "It is the case with so many young pitchers. They are coming into a new brand of baseball, the strike zones are slightly different, the competition is certainly different, and we are asking them to make adjustments that we think will help them in the long run. All of the adjustments that they are making often end up in walks. For an 18-year old who throws 95 MPH it is more often the case than not. We are asking him to do things that we know will create less consistency in the short term and hopeful that he will benefit and we will benefit in the long term. He is such a good athlete and is extremely hardworking that we are extremely optimistic that it will work for him and we will see those walk numbers decrease here soon."
On T.J. House & Danny Salazar: "There is a young group [there in Lake County], and that is our philosophy. There are

probably some guys that we could put there with lower ERAs and lower WHIPs and potentially even lesser walks. But all of these pitchers in the rotation are extremely projectable and all have performed as well as we expected or better. T.J. House has had an exceptional year. Danny Salazar has had a very similar year that Jeanmar Gomez and Hector Rondon had when they were at that age and at that level. Both guys have the chance to have an above average fastball. Both guys will flash 93 MPH and Danny has actually already flashed 94 MPH. They don't sit at that [velocity], but they don't have to work hard to get to it. They haven't reached 20 years old yet, so while they still do have teens in their age that is very exciting for us. It is fun to go watch the arms at that level."
On Alexander Perez & Russell Young: "Alex has been great. He had a very good first half in Lake County and when we promoted him to Kinston he didn't really hiccup. Russell is similar as he started in Lake County and is now in the rotation at Kinston. He has been very impressive. Both guys, one right-handed and one left-handed, have a very good feel to pitch. They use all of their pitches and throw a lot of strikes. Russell I think has only walked 16 guys all year, has double the groundball outs to fly ball outs so is putting the ball on the ground. They are two of the best guys in our organization in controlling what they can control, limiting their walks, getting their strikeouts, and putting the ball on the ground."
On Kelvin De La Cruz, Ryan Morris, and Ryan Miller: "All three guys are in different places, two injury related and one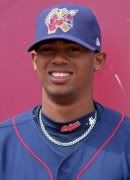 performance related. De La Cruz is returning now from a forearm sprain. Ryan Miller has just not had quite the same success in throwing strikes as he did a year ago. Ryan Morris had a solid year in Kinston before recently injuring his shoulder. De la Cruz and Morris are in very good places now coming back. De La Cruz as you know is a guy who is up to 95 MPH, is left-handed, and has one of the best breaking balls in our system. So there is a lot to like there."
On Jason Donald and Lou Marson: "Anytime that we can add depth to a premium position, we will look to do that. Those two positions, catching and shortstop, are very difficult voids to fill on a major league team and the depth of your 40-man roster and throughout your system. I think most importantly what they bring to the table is a level of professionalism, certainly a level of ability, an upgrade on the defensive side, and both of them have very good approaches offensively. Both guys are very close to the major leagues and could help very soon. I think they complement our organization very well."
User Comments
No comments currently. Be the first to comment!