Minor Happenings: Lewis Rolling In Akron
"Minor Happenings" covers the important developments and news in the Indians farm system. While most of the information in this report is from my own research and through interviews I have conducted with organizational personnel, some information in this report is collected and summarized from the various news outlets that cover each team.

A short abbreviated version of Minor Happenings posted on Monday, and today Minor Happenings returns to its regular Thursday-Friday spot with all the news and notes from the past week plus anything from the prior week not touched in the shortened version.

Also, on either Sunday or Monday a special edition of Happenings will post recapping my two week trip to Winter Haven to see the GCL Indians and to Myrtle Beach to see Kinston in action. The piece will feature comments from GCL pitching coach Steve Lyons and Kinston pitching coach Greg Hibbard, as well as blurbs on players like catcher Carlos Santana, infielder Jared Goedert, right-hander Vinnie Pestano, right-hander Michael Finocchi, left-hander T.J. McFarland, and outfielder Kevin Rucker. If I have time, I will also post links to video I shot on the trip.

After that, I have a special article on outfielder Nick Weglarz that should post sometime early next week as his Canadian teammates get set to start play on Wednesday. In addition to the Weglarz piece I have articles in queue I need to get out on several players, so next week could be an active week with articles, so be on the lookout.

Last, the Happenings Live radio show should go on its maiden voyage this coming Thursday for about 45 minutes to an hour, starting sometime between 9-10 PM. Please note, we are not actively promoting the radio show yet since we are trying to work through the kinks the first few weeks and find out who works well with one another. Just about none of us have TV or radio experience, so it will be very raw in the early stages. There will be a call-in number, so feel free to call in with any questions you have. I will have more on all of this on Wednesday or Thursday next week here on my blog.

By the way, due to the time constraints and the material involved in this report, I apologize in advance for any typos as I was really pressed for time to get this out today even though I just got back from Myrtle Beach late Wednesday night.

Indians Minor League Player Of The Month
(for July)

Wyatt Toregas (Catcher - Akron)
.345 (29-for-84), 14 R, 7 2B, 9 HR, 24 RBI, 8 BB, 8 K, .417 OBP, .750 SLG, 1.167 OPS

Toregas just had an unbelievable month in Akron. After a disappointing first two months in Buffalo where he hit .219 with 2 HR, 25 RBI and a .610 OPS in 50 games, Toregas has been on fire since moving down to Akron in mid-June. In just 39 games, Toregas is
hitting .316 with 11 HR, 34 RBI, and a 1.029 OPS at Akron. His nine home runs in July were more than he has ever hit in any season. That's how hot he has been at Akron.

Toregas had an 11-game hitting streak halted on Tuesday night, and he has now put together consecutive 11-game hitting streaks having hit in 22 of his last 23 games entering play on Wednesday night. Toregas hit .366 (30-for-82) in those 23 games with six doubles, six homers, 22 RBI, 12 runs, and only five strikeouts. He just missed out on the Eastern League Player of the Month award for July, as he finished third in the league with a .345 average, led the league with nine home runs, and was tied for fourth with 24 RBI in 25 games.

Toregas is an excellent defensive catcher that can control a running game. He consistently averages 1.85 seconds on throws to second base, which is much better than the major league average of 2.0 seconds. Toregas is the best defensive catcher in the Indians system, and he has been ranked as the best defensive catcher in the league he played in the last two years. He has the potential to be an adequate hitter, which to go along with his outstanding defense has Indians officials excited. It remains to be seen if he has figured some things out offensively or is just in the midst of a very long hot streak, but his play offensively of late is certainly encouraging and makes him very valuable.

Honorable Mentions:

Beau Mills (1B - Kinston): .333, 6 HR, 23 RBI, .936 OPS
Abner Abreu (3B - GCL Indians): .300, 6 HR, 24 RBI, 1.010 OPS
Scott Lewis (LHP - Akron): 2-1, 1.00 ERA, 6 starts, .209 BAA
Todd Linden (OF - Buffalo): .314, 5 HR, 22 RBI, .985 OPS
Eric Berger (RHP - Mahoning Valley): 2-1, 1.73 ERA, 6 starts, .196 BAA
Kyle Landis (RHP - Lake County): 1-0, 0.00, 9 games, .171 BAA

Previous Winners:

June: Trevor Crowe (OF - Akron)
May: Kelvin De La Cruz (LHP - Lake County)
April: Ryan Miller (LHP - Lake County)

Coaches Corner: Travis Fryman

Former Indians fan-favorite Travis Fryman is enjoying his first season as a manager in the Indians player development system. I recently had a chance to talk to him about it along with some of the new players in the Indians system:


On his first year of managing: "I am having fun and it is a great time. It is a little disappointing as I'd like to win more games than we have. You never know what to expect when you come to this level because there are so many new guys coming in out of the draft. It has been a fun experience and a learning experience and I tell them I am a rookie too this year so we will all make some mistakes and all get better as the year goes. So far that has held true."

On Lonnie Chisenhall: "Lonnie is doing a good job. I think one of the surprises is he has looked good at shortstop, so I think they are pleased with that. Offensively he got off to a slow start, but you can see it wasn't going to be that way for long. He has been hitting the ball great really the last [month]. We are real pleased with the way he is swinging the bat, he is playing really well, he is learning the game and his body a little bit as playing everyday takes a little out of you so we are trying to pace that a little bit."

On Ryan Blair: "I really like Ryan. He has made a great first impression here. We really feel like he might become a sleeper pick for us, and we just see some real bright spots with him. That's a pick up we are very excited about and we think we stole something there. He has been compared to Matt Brown as there are some similarities there. I think he is a better player than even he thinks he is able to become. You can see he has a great frame and is real thin, he is going to get stronger in our organization with our strength and conditioning program. He is learning how to swing the bat more aggressively as when he got here he thinks more like a singles guy and goes the other way, but he has a lot of power and great instincts on the bases."

On Jeremie Tice: "Jeremie has played very well. There are definitely some things we are going to begin working with him on to smooth out his defense a little bit. But offensively he looks better everyday. He has been hitting the ball very hard and he is one of our leading hitters."

Indians Minor League Player Of The Week
(for games from July 31st through August 6th)

Carlos Santana (Catcher - Kinston)
.429 AVG (12-for-28), 10 R, 1 2B, 1 3B, 2 HR, 5 RBI, 2 BB, 4 K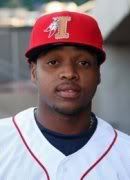 Apparently, not only can Carlos Santana play a mean guitar, but the guy can also hit a little. In all seriousness, Santana is just flat out a guy who was born to hit and so far is looking like a great pickup by the Indians in the Casey Blake trade. In ten games so far at Kinston he is hitting .419 (18-for-43) with 2 HR, 6 RBI and a 1.096 OPS. Combined with his numbers in the Dodgers system this year, in 109 games he is hitting .333 with 36 2B, 5 3B, 16 HR, 102 RBI, and a 1.004 OPS. Those are some eye-popping numbers offensively and it is easy to see why there is so much hype with him as a hitter.

Like incumbent Indians starting catcher Victor Martinez, Santana is a switch-hitter who has 20-25 home run power and is an RBI machine. In addition to all of the production, Santana has shown an advanced approach at the plate as he has drawn 71 walks to only 67 strikeouts. Santana showcases above average arm strength, which is no surprise as he is a former third baseman. His throwing has not been much of a problem for him so far in his transition to catching, but his receiving skills behind the plate are still very much rough around the edges. It is also possible the Indians may convert Santana back to third base or even the outfield.

Honorable Mentions:

Frank Herrmann (RHP - Akron): 1-1, 2.25 ERA, 2 starts, 12 IP, 8 H, 4 BB, 11 K
Joey Mahalic (RHP - Lake County): 0-0, 0.90 ERA, 2 starts, 10 IP, 7 H, 3 BB, 11 K
Eric Berger (LHP - Mahoning Valley): 0-0, 1.80 ERA, 2 starts, 10 IP, 8 H, 2 BB, 11 K
Lonnie Chisenhall (SS - Mahoning Valley): .429 AVG (9-for-21), 3 2B, 1 HR, 8 RBI
Carlos Rivero (SS - Kinston): .360 AVG (9-for-25), 1 2B, 1 HR, 6 RBI

Previous Winners:

7/24 to 7/30: Matt Brown (Outfielder - Lake County)
7/17 to 7/23: Michael Aubrey (1B - Buffalo)
7/10 to 7/16: Niuman Romero (3B - Kinston)
7/3 to 7/9: Nick Weglarz (OF - Kinston)
6/26 to 7/2: Stephen Head (1B/OF - Akron)
6/19 to 6/25: Trevor Crowe (OF - Akron)
6/12 to 6/18: Chris Gimenez (C - Akron)
6/5 to 6/11: Jim Deters (RHP - Kinston)
5/29 to 6/4: Steven Wright (RHP - Kinston)
5/22 to 5/28: Chris Archer (RHP - Lake County)
5/15 to 5/21: David Huff (LHP - Akron)
5/8 to 5/14: Steven Wright (RHP - Kinston)
5/1 to 5/7: Jeremy Sowers (LHP - Buffalo)
4/24 to 4/30: Jose Constanza (OF - Akron)
4/17 to 4/23: Hector Rondon (RHP - Kinston)
4/10 to 4/16: Wes Hodges (3B - Akron)
4/3 to 4/9: Kelvin De La Cruz (LHP - Lake County)

Lewis Impressing, On Verge Of Big League Call

Talk about a rebound. When left-hander Scott Lewis came up lame the final days of spring training with a pulled lat muscle, it appeared he would once again feel the bite of the injury bug and see his season derailed before it could even get started. Lewis went on to miss most of the first half of the season as he rehabbed from the injury and finally was activated on June 6th.



His performance since his return has been sensational, as in 12 starts Lewis is 6-2 with a 2.60 ERA. In his last six outings, Lewis has not allowed more than one run and only two earned runs total over that time period. On Monday, Lewis put forth the best outing of the season when he fired 5.2 shutout innings and struck out a career high ten hitters and allowed just one hit. In his last two games he has thrown 11.2 scoreless innings and stuck out 18 batters, and in his last six games he is 3-0 with a 0.49 ERA with 36 strikeouts in 36.2 innings pitched.

Lewis was a third round pick out of Ohio State in 2004 and battled various arm injuries the first two years of his career. Finally healthy in 2006 and 2007, his talent finally showed as he was 3-3 with a 1.48 ERA in 27 starts at Kinston in 2006 and 7-9 with a 3.68 ERA in 27 starts at Akron last year. Lewis has settled in and is starting to firmly establish himself as a starting pitching option for the Indians as soon as next year. Since he is on the 40-man roster Lewis will get many opportunities next year to start, and when Akron's season ends this year he should make his major league debut sometime in September as a callup when rosters expand.

Once pegged as a left-on-left guy in the bullpen or a middle reliever, Lewis has showcased the endurance and ability to be a major league starter. There is no question he has the pitches. Lewis has a fastball that consistently sits around 87-89 MPH and tops out at 91 MPH, but his tremendous command of his secondary pitches along with good arm action and deception throughout his delivery makes his fastball play up and look faster. He also throws a curveball and changeup, and the power and depth he has added to his nasty 12-6 curveball has made it one of the best in the system. His changeup has developed into a plus pitch, and he gets a lot of action on his pitches in the strike zone.

Since Lewis missed so much time early in the season, the Indians will look to get him some work this offseason to make up the lost innings. That means Lewis is likely heading to the Arizona Fall League or will pitch somewhere in winter ball to get up to around 150 innings for the year (65.2 currently).

Reyes Set For Cleveland Debut

Right-hander Anthony Reyes has been called up from Triple-A Buffalo to Cleveland and will make his Indians debut tonight against
Toronto at the Skydome. The Indians acquired Reyes on July 27th in a trade with St. Louis in exchange for right-handed reliever Luis Perdomo. Reyes is a former #1 prospect in the St. Louis system, so to get the once highly regarded Reyes for a good middle relief prospect shows how much his stock has fallen in the last two years, but the Indians are hoping that a fresh start in Cleveland will help resurrect his career.

So far so good on that fresh start as in two appearances at Buffalo he was great going 2-0 with a 2.77 ERA. His last outing on Sunday was masterful as he went eight innings and allowed only one run on five hits, no walks and had four strikeouts. Reyes featured his 93-95 MPH fastball, but the real key for him in the outing was that his secondary stuff was sharp as he was dialed in with his breaking ball and changeup mix.

Reyes looked strong on the mound, and apparently was deemed ready to begin his audition for a 2009 starting rotation spot in Cleveland now. Reyes is expected to make a strong push the rest of the season for the #5 spot in the Cleveland rotation next year. He will get about 7-8 starts in Cleveland this year, likely some starts in winter ball, and then all of spring training before the Indians have to make a final decision on whether to give him that spot in the rotation. Reyes is out of options next year, so he would have to break camp with the Indians or risk being lost on waivers.

Reyes is a lot like former Indians farmhand Jeremy Guthrie who struggled when he was with Cleveland and the organization simply ran out of time and patience with him. Guthrie resurfaced with Baltimore after the Indians designated him for assignment last year, and he is now a rock in their rotation. Here is hoping the Indians get some good fortune for once with a castaway from another team flourishing as an Indian.

Reviewing The Top 10

Okay, I have had a lot of requests from readers to provide an "updated" Top 10-20 prospect list based on the recent trades and performance of players through the first four months of the season. While I do not want to assign any particular ranking at this point since I have not thoroughly broken down what the actual list will be this offseason, here is a quick listing of three groups of players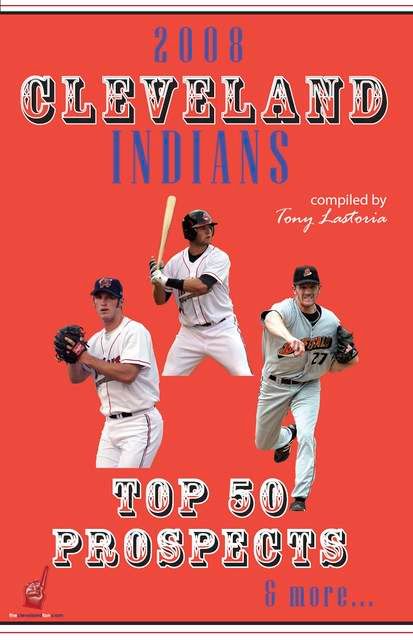 which will cause the biggest shakeup in my prospect list from last year:

The Newcomers: The Indians have acquired some very high level talent in their recent trades, and outfielder/first baseman Matt LaPorta is all but certain to be ranked in the top three. Catcher Carlos Santana is a top ten guy, and right-handed reliever John Meloan likely somewhere in the 8-13 range depending on what happens from here on out and who the Indians trade or bring in. Also, the player to be named later for C.C. Sabathia has a chance to be a top ten guy.

The Risers: These guys have all jumped several spots from where I ranked them coming into the season. A lot of these guys will get strong consideration for top ten spots, while the rest likely jump seven to ten spots and sit somewhere from #11 to #25 depending on where they were ranked last year: Trevor Crowe (OF), Beau Mills (1B), Scott Lewis (LHP), Kelvin De La Cruz (LHP), Abner Abreu (3B), Jeff Stevens (RHP), David Huff (LHP), Hector Rondon (RHP), Stephen Head (1B/OF), Mike Pontius (RHP), and Chris Jones (LHP).

The Faders: These guys should all drop as much as five to ten spots from where they were last year. Some of these guys will drop for performance reasons, while others are being affected more by the emergence of several very good younger players who have trumped them in the rankings or because of all the top talent the Indians have acquired recently: Jordan Brown (1B), Chuck Lofgren (LHP), Matt Whitney (1B), Jared Goedert (3B/2B), John Drennen (OF), Reid Santos (LHP), Robbie Alcombrack (C), Cirilo Cumberbatch (OF), and Santo Frias (RHP).

I'll begin compiling the list in late September and early October, and this year I plan to have the new prospect book out in late November or early December. It may even be expanded to a Top 75 or more, and will be much larger overall this year. More details on the next prospect book once the offseason gets here.

Meloan Returns Home To The Bullpen

Newly acquired right-hander John Meloan is hoping that his transition back to a bullpen role will be just what the doctor ordered to cure what has been a season-long struggle for him as a starting pitcher. Meloan was a fifth round draft pick out of Arizona
University by the Los Angeles Dodgers in 2005; however, even though he was a starting pitcher for three years at Arizona the Dodgers moved him into a bullpen role and he stuck there until this season. Meloan was absolutely dominating as a reliever where in 86 career minor league appearances (nine starts) Meloan was 10-5 with 22 saves and a 2.40 ERA. More impressively, during that time opposing hitters only hit .168 off of him and he had piled up 236 strikeouts in 157.2 innings for a ridiculous 13.47 K/9 over the three combined seasons.

The Dodgers decided to move him to a starter's role this year after they noticed a dip in his velocity when he pitched on back-to-back days. With his very good four-pitch mix, it was felt that he may be better served long term as a starting pitcher where he would not have to pitch as frequently. The experiment failed, as Meloan struggled this year for the Dodgers Triple-A affiliate in Las Vegas going 5-10 with a 4.97 ERA in 20 starts.

Meloan feels at home in the bullpen, and his first few outings with Buffalo show that as in four appearances since being acquired on July 27th for Casey Blake he is 0-1 with a 1.35 ERA. In 6.2 innings has allowed six hits, one walk, and struck out four. The Indians view Meloan as an excellent backend bullpen prospect, and his ability to throw four pitches for strikes makes him a valuable weapon coming out of the bullpen. Meloan throws a fastball that touches 94-95 MPH and a nasty slider that are both major league out pitches, and he complements them with a curveball, cutter and change-up, so he has the repertoire to go to war against any hitter.

Still Huff-ing Along

Prior to his rain shortened start on Tuesday night, left-hander David Huff had been very strong his last four outings. Even though he

is being limited to a short pitch count in order to limit his innings the rest of the season, Huff did not allow more than one run in either of those four starts. In his 12 starts for Buffalo, Huff has not allowed more than four runs in any start and has given up two runs or less nine times. His 121 total strikeouts lead the Indians minor league system.

Huff will be limited to no more than five innings an outing (about 60 pitches) because the Indians want to limit his workload coming off a season where he was injured and missed considerable time. Huff was shut down last May because of a strained ulnar collateral ligament and only made 11 starts and threw a total of 59.2 innings. Right now, the goal is to have Huff finish around 145 to 150 innings this season and not exceed that number. The Indians do not want to overextend his arm coming back from the short workload last season and instead will ramp his innings up to where next year he should have few if any pitching restrictions. Because of Huff's limitations as a starter the final three weeks of the season, another starter will piggyback his starts.

Beijing Bound

Over the weekend, USA and Canada squared off in a four-game exhibition series from August 1-4 in Durham, NC to get tuned up for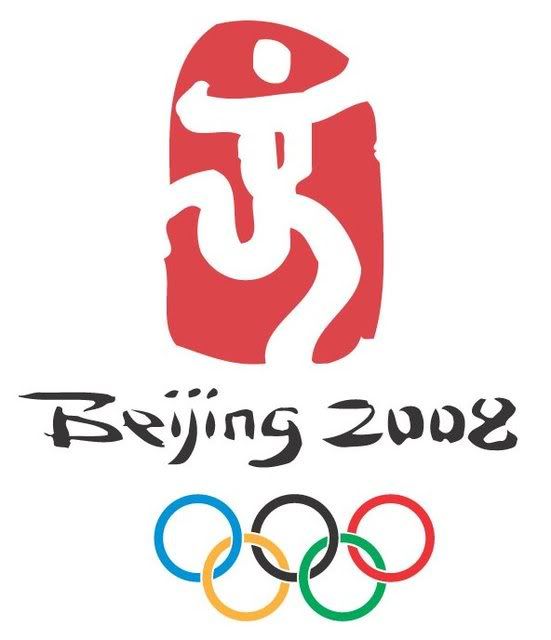 the 2008 Summer Olympic Games which begin tonight with opening ceremonies at 8:00 PM on NBC. The USA and Canadian teams will both practice for the next five days before beginning pool play on Wednesday, August 13th. In their first game, USA squares off against Korea and Canada against China.

In the four game exhibition set, outfielder Matt LaPorta hit .313 (5-for-16) with a double, three home runs, five RBI, and scored six runs. Right-handed reliever Jeff Stevens appeared in two games (0-1, 3.38 ERA, 2.2 IP, 2 H, 1 R, 5 K) as well for Team USA. For Team Canada, right-handed reliever T.J. Burton worked two scoreless innings. Also, outfielder Nick Weglarz was involved in a nasty collision in the outfield in the first inning of the game on Saturday, but is okay. He went 1-for-6 with a walk in the exhibition series.

LaPorta's Wild Month

We just reached the one month anniversary of the C.C. Sabathia trade yesterday. On July 7th, the Indians agreed to send Sabathia to the Milwaukee Brewers in exchange for outfielder/first baseman Matt LaPorta, right-handed pitcher Rob Bryson, left-handed

pitcher Zach Jackson, and a player to be named later expected to be a top prospect. To think what LaPorta has been through in the month since the trade is ridiculous.

After being named in the trade on July 7th, LaPorta had to undergo physicals and catch a flight to Akron to make it for a media press conference on July 8th and play what was to be his first game in the Indians organization only to have it rained out. He played in a double-header at Akron on July 9th and a regular game on July 10th before boarding a bus to Reading, PA to play the Reading Phillies on July 11th where he hit a two-out game winning two-run home run in the ninth inning. From there, LaPorta packed his bags for New York City where he attended the festivities for the Futures Game on Saturday and Sunday July 12 and 13th. After going 1-for-3 in the Futures Game on Sunday the 13th, he went back home to Port Charlotte, FL to attend the funeral for his grandfather Clarke Cornett who had passed away from lung cancer. After the funeral, LaPorta spent a few days with his family before returning to Akron on July 19th. Prior to returning to Akron, LaPorta was named to the USA Men's Baseball Olympic team on July 16th. When LaPorta returned to Akron on July 19th he played in ten games until he left the team on July 27th to join his Team USA teammates to prepare for the Olympics. He then went to Durham, NC to play in a four-game exhibition series with Team Canada from August 1-4 before departing for Beijing the next day.

In his 14 games with Akron, LaPorta has only hit .212 with 1 HR, 7 RBI and a .538 OPS, but it is still very early to make any kind of assessment of him. Once he returns from the Olympics, he is expected to rejoin his Akron teammates the final week of the season and help them in their playoff run.

Chisenhall, Phelps Enjoy Success

The early returns from two of the Indians top picks in the draft this past June have been favorable so far. While first-rounder Lonnie

Chisenhall (SS) has not exactly set the world on fire, he has transitioned well to the professional game at 19 years of age. In a league loaded more with 21-22 year olds, Chisenhall has fit in well and been one of the leaders for short-season Single-A Mahoning Valley. In 42 games, Chisenhall is hitting .276 with 4 HR, 31 RBI and a .771 OPS, and his is 5th in the NY-Penn League in RBI.

Third-rounder Cord Phelps has also shown glimpses of the offensive ability that had Indians officials excited when they had an opportunity to draft him. The 21-year old infielder is hitting .294 with 0 HR, 5 RBI and a .734 OPS in eight games at Mahoning Valley, highlighted by a 7-for-10 combined effort in back-to-back games on August 3rd and 4th. Prior to joining Mahoning Valley, Phelps played in one game with the Gulf Coast League club in Winter Haven going 0-for-3 with an RBI. Phelps is still adjusting to the professional game, but so far has demonstrated good patience at the plate and is seeing the ball well.

Newsom Back In Akron

Akron all-time single season saves and career leader Randy Newsom is back in Akron. The right-handed Newsom was recently
reassigned from Buffalo to Akron, but not for performance reasons as he was 0-1 with a 1.86 ERA in nine appearances for Buffalo in the short time he was there. No, Newsom was sent back to Akron mostly to get him regular work since the Indians have so many veterans and new prospects at Triple-A Buffalo they want to see more immediate work from since they are being considered for major league opportunities this year.

The Indians also would rather have Newsom pitch in a playoff environment in Akron rather than at Buffalo where they are finishing off a lame duck season. With Akron in the midst of a tight playoff rest and Buffalo going absolutely nowhere, it makes sense to expose your better prospects to the ups and downs and pressure situations that pennant races can bring. Newsom also needs more regular work pitching to left-handers. In 48 combined appearances at Buffalo and Akron, Newsom is 5-1 with a 1.68 ERA and has 27 saves. In 48.1 innings pitched, he has allowed 42 hits, 29 walks, and has 31 strikeouts.

One Up, Two Down

Akron right-hander Kevin Dixon often gets lost in the shuffle among the Indians pitching prospects. The 6'3" 225-pounder showcases good stuff on the mound with a sinking fastball that sits around 90-92 MPH and he complements it with a changeup,
slider and split-finger. Prior to his disastrous outing on Sunday when he allowed seven runs in three innings, Dixon had put together a string of six very good starts from June 27th to July 24th going 4-1 with a 2.68 ERA. On the season, the Minnesota State-Mankato product is 8-8 with a 4.54 ERA and has 12 quality starts out of 21 starts overall. He also leads the team with 91 strikeouts.

While Dixon is having a solid season, 2008 has been a season to forget for Akron left-handers Chuck Lofgren and Reid Santos. Lofgren was pulled from the starting rotation in early June and put on the inactive list to go to Winter Haven and clear his head and work on his mechanics. Since his return the results have been better, and he is now pitching exclusively out of the bullpen. In seven games as a reliever Lofgren is 0-1 with a 3.18 ERA and opposing hitters are only hitting .203 off him. Also, in 17 innings he has walked only three while striking out 17 batters. Those numbers are much more the Lofgren of old as compared to the Lofgren earlier this year in the starting rotation who in 14 starts was 1-4 with a 6.49 ERA and opposing hitters hit .289 off him while he had 42 walks and 54 strikeouts in 58.2 innings.

Santos was downright awful in Buffalo this year as in 16 relief appearances he was 2-2 with a 7.20 ERA and opposing hitters were hitting .378 off him. Since coming down to Akron in June, Santos has settled down and been much more the pitcher that the Indians felt needed to be protected on the 40-man roster this past offseason. In 20 appearances at Akron, Santos is 1-0 with a 3.89 ERA and opposing hitters are hitting a more respectable .242 off him. Akron pitching coach Tony Arnold has worked a lot with Santos on the side, mostly to get him to establish his fastball to better setup his very good changeup.

Bullington Looks For Fresh Start

Buffalo right-hander Bryan Bullington is trying to resurrect his once lofty prospect status. Back in 2002 the 27-year old Bullington
was a first round pick for the Pittsburgh Pirates and was a highly rated Pirates prospect for years. Bullington had made it to the majors in 2005, but was shut down because of pain in his shoulder which eventually led to surgery and him missing all of the 2006 season. Bullington played well in his return last year at Triple-A Indianapolis (11-9, 4.00 ERA), but in 15 starts with Indianapolis this year struggled (4-6, 5.52 ERA).

Bullington ran out of time in Pittsburgh and his struggles led to the organization eventually giving up on him when they released him in early July. The Indians picked Bullington up off waivers on July 10th and added him to a crowded pitching staff in Buffalo already bursting at the seams with castaways from other teams. So far, Bullington's new start with the Indians has gone well, and he was outstanding in a start against his former club on Wednesday night where he threw seven innings and did not allow an earned run on five hits, no walks and two strikeouts. He threw 57 of his 93 pitches for strikes, and was in attack mode all night working fast and getting ahead in counts. In five Buffalo appearances, Bullington is 0-1 with a 4.70 ERA.

Affiliate Notebook


Buffalo Notes (55-65, 5th place, 18.5 GB): First baseman Michael Aubrey doubled in three trips to the plate on Wednesday night and has now hit safely in 10 of his last 11 games. Aubrey has posted a .333 (25-for-75) batting average in 18 games since the All-Star break and also has 5 HR and 16 RBI. At Buffalo he is hitting .300 with 6 HR, 27 RBI and a .790 OPS in 54 games, and in 79 combined games at Akron, Buffalo and Cleveland is hitting .286 with 10 HR and 45 RBI. ... Outfielder Brad Snyder has been on a little bit of a tear recently. In 18 games since the All-Star Break, Snyder has hit .319 (22-for-69) with 12 of his 22 hits going for extra-bases. He has six doubles, two triples and four home runs since July 17, good for a .638 slugging percentage. His 11 home runs lead the team. ... On Wednesday night outfielder Trevor Crowe's on-base streak with Buffalo came to a halt at 11 games. Crowe had reached base safely in his first 11 games with Buffalo, and is hitting .286 with 4 HR, 8 RBI and a .929 OPS in 13 games. ... Infielder Andy Cannizaro was acquired in a trade with Tampa Bay for future considerations (likely cash) on Monday and added to the Buffalo roster. Cannizaro hit .240 (41-for-171) with 1 HR and 17 RBI in 51 games with Tampa Bay's Triple-A affilciate Durham. To make room on the roster for Cannizaro, infielder Walter Diaz was reassigned to Mahoning Valley. ... Outfielder Jason Cooper (395) is just five games away from tying former Buffalo catcher Tom Prince (400) for the most games played in Buffalo's Modern Era. ... On Sunday, former Buffalo Bison Luke Easter was inducted into the International League Hall of Fame. Former Buffalo outfielder Dave Clark and manager Brian Graham were inducted into the Buffalo Hall of Fame.


Akron Notes (70-48, 1st place, 2 GU): After battling some command problems for a little while, right-hander reliever Erik Stiller seems to have gotten on track recently. In his last 12 outings dating back to June 28th, Stiller is 3-2 with a 2.17 ERA and in 20.2 innings has allowed 17 hits, 6 walks, and struck out 22 batters. In 36 combined relief appearances between Kinston and Akron, Stiller is 7-4 with a 3.95 ERA and has 72 strikeouts in 66 innings pitched. ... First baseman/outfielder Stephen Head has been a model of consistency in the middle of the Akron order all year as he has kept his batting average north of the .300 mark since June 21st. On the season, Head is hitting .308 with 10 HR, 40 RBI and an .831 OPS in 84 games. ... Left-hander Reid Santos has been somewhat of a disappointment this season, but of late seems to be showing signs of turning things around. In his last three outings, Santos has pitched 4.2 consecutive scoreless innings and allowed just one hit, no walks, and piled up six strikeouts. In 36 combined appearances between Akron and Buffalo, Santos is 3-2 with a 5.18 ERA. ... Right-hander Scott Roehl has allowed just one run in his last 17 outings for Akron, a span of 20.1 innings. On the season, Roehl is 1-2 with a 2.49 ERA and has five saves in 33 appearances out of the bullpen. In 43.1 innings he has allowed 33 hits, 17 walks and struck out 46 batters. ... Third baseman Wes Hodges is in the midst of a second half slump which has seen him hit .182 with a .582 OPS in 20 games since the All-Star break. In 91 games before the break, Hodges hit .315 with an .862 OPS.


Kinston Notes (25-20, 3rd place, 6.5 GB, 61-54 overall): On Wednesday July 30th, ABC's "Good Morning America" sent a four-man crew to Kinston to take in the sights and sounds of a ballgame at historic Grainger Stadium. Throughout the game the camera crew made its way around the park all night shooting the action on the field, the fans in the stands, and also the stadium itself. The segment will be featured on ABC's "Good Morning America Weekend" with correspondent John Berman in future broadcast yet to be determined. ... Right-handed closer Vinnie Pestano blew his first save for Kinston on Tuesday night in Myrtle Beach. The blown save also broke a six inning scoreless streak he had going coming into the game. In 44 combined games between Lake County and Kinston, Pestano is 2-2 with a 2.47 ERA and is now 21-for-25 in save situations overall. ... Infielder Jared Goedert's modest six-game hitting streak came to an end on Wednesday night when he went 0-for-2, but he did walk three times in the game to extend his on-base streak to nine games in a row. Goedert has really had a consistent season where he has not suffered through very many hot and cold streaks as his batting average has not dipped below .260 all year. On the season, Goedert is hitting .261 with 8 HR, 60 RBI and a .717 OPS. ... July was not kind to outfielder Cirilo Cumberbatch (.176 AVG, .529 OPS), outfielder John Drennen (.188 AVG, .542 OPS), infielder Jared Goedert (.221 AVG, .602 OPS), and shortstop Carlos Rivero (.223, AVG, .617 OPS).



Lake County Notes (20-26, 4th place, 11.0 GB, 61-55 overall): Right-hander Joey Mahalic earned a no decision on Wednesday despite yet another strong outing from the 19-year old where he went five innings and allowed only one run on four hits, one walk, and struck out six. On the season, Mahalic has been rock steady and is 6-4 with a 3.62 ERA in 16 appearances (14 starts). ... Left-hander John Gaub has put up an interesting season so far. Finally healthy, he is piling up strikeouts at a ridiculous rate to where he has 72 punchouts in just 49.2 innings of work. In 27 appearances, Gaub is 0-1 with a 3.99 ERA and has held opponents to a .202 batting average. ... Left-hander Ryan Morris threw five scoreless, hitless innings walking two and striking out seven on Monday. It was the second straight scoreless-hitless outing from Morris, and in his last two starts he has thrown 11 innings without allowing a run or hit while walking three and striking out 15 batters. On the season, Morris is 8-4 with a 3.50 ERA in 22 starts. ... Now that August is here, some Captains players are shouting "Hallelujah" after the brutal month of July they went through. Here is a quick rundown of notable players who had a month to forget in July: infielder Jeff Hehr (.127 AVG, .372 OPS), outfielder Lucas Montero (.229 AVG, .656 OPS), outfielder Roman Pena (.200 AVG, .591 OPS), outfielder Adam White (.158 AVG, .426 OPS), left-hander Ryan Miller (0-4, 6.43 ERA), and right-hander Joanniel Montero (0-3, 7.63 ERA). ... On Tuesday, first baseman Todd Martin was placed on the disabled list again with a hamstring strain. First baseman Dustin Realini was assigned to the Lake County roster after a six week absence and played left field on Wednesday night.


Mahoning Valley Notes (22-26, 5th place, 8.0 GB): 2008 seventh round pick outfielder Tim Fedroff out of the University of North Carolina was signed by the Indians on Thursday. Fedroff is expected to report to Mahoning Valley very soon and may be there by the weekend. ... Left-handed starter Kaimi Mead lost three of his first four decisions and put up a 6.89 ERA; however, since then Mead has gone 3-2 with a 4.12 ERA in five starts. In nine total starts he is 4-5 with a 5.22 ERA. ... Infielder Isaias Velasquez is currently riding a 17-game hitting streak, which is the longest for the Scrappers this season and the fourth longest in the New York-Penn League this year. Velasquez also has the league's longest on-base streak which is currently at 25 straight games and counting. On the season he is hitting .318 with 1 HR, 15 RBI and an .800 OPS. ... Scrapper batters have walked 207 times this season, which is 28 more than the second ranked team (179) and leads the NY-Penn League.


GCL Indians (20-23, 5th place, 7.5 GB): Left-hander T.J. McFarland has had a Jeckel and Hyde-like showing his last two starts. On June 26th, McFarland went four innings and was bombed for nine runs on 12 hits, a walk and a strikeout. In his next appearance on July 31st, McFarland was sensational going six shutout innings and allowed only one hit, no walks and had six strikeouts. Do figure. ... Left-hander Chris Jones is a prospect on the rise. In his last two starts he has combined to throw 11 shutout innings and allowed just two hits, six walks, and has seven strikeouts. On the season, Jones is 3-2 with a 2.61 ERA in eight starts. ... Third baseman Adam Abraham, who has a short, stocky build similar to Ryan Garko, is hitting .260 with 4 HR, 19 RBI and an .806 OPS. ... DSL outfielder Darling Read is hitting ,256 with 8 HR, 30 RBI and a .789 OPS in 57 games. ... Right-handed closer Jose Pena is 0-1 with a 1.74 ERA and 13 saves in 18 appearances. In 20.2 innings he has allowed 13 hits, six walks and has 22 strikeouts.
User Comments
No comments currently. Be the first to comment!