Minor Happenings: McBride To Catch In AFL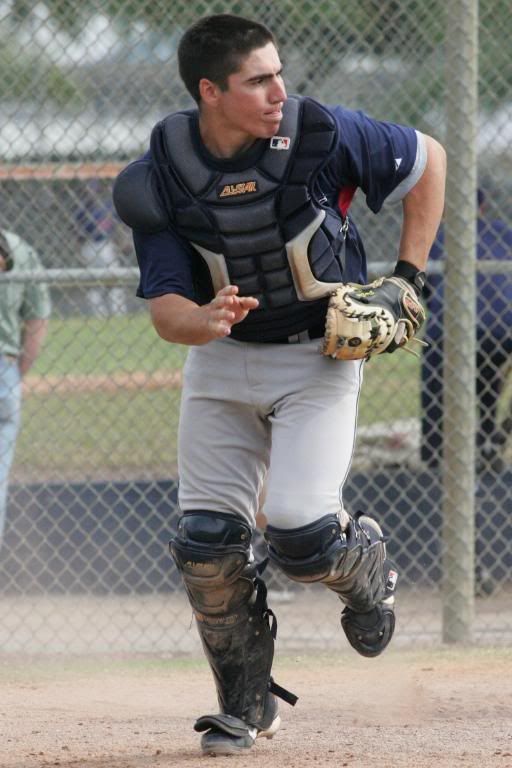 "Minor Happenings" covers the important developments and news in the Indians farm system. While most of the information in this report is from my own research and through interviews I have conducted with organizational personnel, some information in this report is collected and summarized from the various news outlets that cover each team.
First off, for those wondering, Paul Cousineau and I had a last minute change of plans this week so our weekly on-line radio show Smoke Signals was cancelled this past Thursday. We'll be back on the air this coming week and carry the show weekly until the end of the season where we will host a wrapup show on October 8th. From there, we'll be taking a little bit of a breather until after the Holidays, though expect to air a handful of shows intermittently over the course of November and December.
Also, I am having a closeout sale on the 2009 Cleveland Indians Top 100 Prospects & More book. I have some inventory leftover of the book I published at the beginning of the year and have reduced the price by 50%. This is ONLY through me and not Amazon or anywhere else. If anyone is interested in picking up a copy for $9.99 total out the door (including shipping/handling) and signed by me as well, you can send a payment via check or credit card via PayPal to my e-mail address of tlastoria@gmail.com . Just be sure to include your full address and any special instructions when ordering. If you would like to email me with any questions or to verify anything before ordering, please feel free to do so.

I'll be make last minute visits this week to Lake County (Sun), Akron (Mon), Mahoning Valley (Fri) and Columbus (next Sun), so there should be lots of material and information to share well into the offseason.
Onto the Happenings...
Indians Minor League Player Of The Week
(for games from August 20 through August 26)
Mark Thompson (Shortstop - Lake County)
.477 AVG (10-for-21), 10 R, 3 2B, 0 3B, 2 HR, 11 RBI, 5 BB, 5 K

Low-A Lake County middle infielder Mark Thompson may come in a small package at 5'9" 165-pounds, but this past week he packed some thunder and is having a fine season in his second go-around with Lake County. His offensive performance has

improved in his return to Lake County as in 121 games last year he hit .236 with 5 HR, 46 RBI, and a .655 OPS. This year in just 95 games he is hitting .257 with 11 HR, 48 RBI and a .766 OPS. His numbers have been helped by an August surge where he is hitting the best he ever has as a professional hitting .312 with 3 HR, 16 RBI and a .898 OPS in 25 games.
Thompson has now played two complete seasons in a row at Lake County, which is not always a good sign for a player to repeat a level and stick there all another whole year. Still, he has shown to have some value to the organization and would certainly seem to be destined for High-A Kinston next year where he will play second base or shortstop. His glove is his most valuable tool as he is one of the better defenders in the Indians organization, and if the bat continues to come along perhaps he can be groomed as a future utility player. He turns 25 in November, so the clock is definitely ticking on his career.
Honorable Mentions:
Carlos Carrasco (RHP - Columbus): 1-1, 2 games, 2.63 ERA, 13.2 IP, 9 H, 4 ER, 2 BB, 9 K
Paolo Espino (RHP - Kinston): 2-0, 2 games, 1.54 ERA, 11.2 IP, 10 H, 2 ER, 6 BB, 12 K
Donnie Webb (OF - Lake County): .360 AVG (9-for-25), 3 R, 0 2B, 1 3B, 0 HR, 4 RBI, 2 BB, 3 K
Jason Kipnis (OF - Mahoning Vy): .394 AVG (13-for-33), 7 R, 5 2B, 0 3B, 0 HR, 7 RBI, 2 BB, 4 K
Casey Frawley (INF - Mahoning Vy): .382 (13-for-34), 7 R, 2 2B, 0 3B, 0 HR, 4 RBI, 2 BB, 7 K
Jordan Henry (OF - Mahoning Vy): .467 AVG (14-for-30), 8 R, 3 2B, 0 3B, 0 HR, 4 RBI, 0 BB, 6 K
Previous Winners:
08/13 to 08/19: Eric Berger (LHP - Akron)
08/06 to 08/12: Clayton Cook (RHP - Mahoning Valley)
07/30 to 08/05: Tim Fedroff (OF - Kinston)
07/23 to 07/29: Carlos Santana (C - Akron)
07/16 to 07/22: Nate Recknagel (1B - Lake County)
07/09 to 07/15: Matt McBride (OF - Akron)
07/02 to 07/08: Marty Popham (RHP - Mahoning Valley)
06/25 to 07/01: Andy Marte (3B - Columbus)
06/18 to 06/24: Nick Weglarz (OF - Akron)
06/11 to 06/17: Trey Haley (RHP - (Lake County)
06/04 to 06/10: Michael Brantley (OF - Columbus)
05/28 to 06/03: Donnie Webb (OF - Lake County)
05/21 to 05/27: Jordan Brown (1B/OF - Columbus)
05/14 to 05/20: Paolo Espino (RHP - Kinston)
05/07 to 05/13: Lonnie Chisenhall (3B - Kinston)
04/30 to 05/06: Nick Weglarz (OF - Akron)
04/23 to 04/29: Matt McBride (1B - Kinston)
04/16 to 04/22: Eric Berger (LHP - Kinston)
04/08 to 04/15: Kelvin De La Cruz (LHP - Kinston)
Director's Cuts
Indians Farm Director Ross Atkins had this to say about some of the players received in the recent trades or who are close to joining the team (or already have) as a September callup:
On Matt LaPorta: "Matt's experienced a ton the last year and a half, from the trade, to the Olympics, to major league spring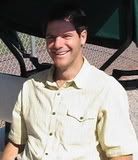 training, then onto the major league team and back to the minor leagues, positional changes, etc. What we have told Matt all along is that is our respect for you and your ability, maturity, and athleticism to handle all of this and he has handled it exceptionally well. I think we do have a core major league player in Matt, and his maturity is something that has been impressive really on many fronts. He has handled much more than most young minor league players transitioning to the major leagues have to. I think he is going to be a special player for a long time."
On Michael Brantley: "He really is [progressing]. A lot jumps out about him that you have to go and watch. Some of the stats show up like the stolen bases, but defense is hard to evaluate on paper though I think they do a better job of it these days. It is very easy for him to make an average play, to make exceptional plays, and he throws well. I don't think he has been caught stealing all year off a right-handed pitcher. He is the truest sense of a baseball player that as a young baseball player you grew up loving to watch play and being a big fan of. The ability to hit is there, and he is going to produce."
On Carlos Carrasco: "Really impressive. Carlos as we have talked about is extremely young and extremely talented. A ten punchout outing (August 11th) in Triple-A for a 22-year old walking none is a very good day. I think what Carlos brings to the table are well above average weapons in three pitches, and that is rare. Guys will sometimes have one or two pitches that are above average, but he has a chance to really have three major league above average pitches. He has a good delivery and good head on his shoulders and a lot of "up" left to go."
On Carrasco's big league readiness: "He is as close as anyone we have that is not here. He definitely has the weapons to compete here, and now it is just making the ideal transition."
On Jason Knapp: "Similar upside to Carlos. Not quite as polished with a changeup as Carlos is, but flashes an above average breaking ball. Has been up in the high 90s and has already shown us mid-90s. He is powerful, very aggressive pitcher with a big delivery. A big physical, strong, young pitching prospect."
On Nick Hagadone: "All three of these guys are very physical individuals. He may be the most physical of the three. Also he is one of the hardest working individuals. He has already made a very good impression with his maturity, his pitches, his work ethic and what he brings to the table for the Indians."
On Scott Barnes: "He stands out. You watch him pitch, and what stands out about him is his mound presence and competiveness. All of these guys have that, so when you do stand out in that realm you are really doing something special from a confidence and competitive standpoint. You see him throw one inning and you know he is coming after you and that he almost has a boxer's mentality. Amongst a group of professionals he takes it to another level with his competitiveness. He has an average fastball and mixes in two other pitches with a good feel for the strike zone."
On Connor Graham: "He is another mid-90s fastball with a ton of work ethic. A very, very positive, smart young man. He is touching mid-90s and having some success in the mid-minor leagues. Connor is a local guy we are excited about adding into this neighborhood."
AFL Participants Announced, McBride To Catch
Earlier this week it was announced that the Indians will be sending eight players to the Arizona Fall League (AFL): RHP Connor

Graham, RHP Josh Judy, RHP Zach Putnam, RHP Carlton Smith, INF Josh Rodriguez, 1B/OF/C Matt McBride, INF Carlos Rivero, and OF Nick Weglarz.
They will play for the Peoria Saguaros who will be managed by former Indian David Bell, and Low-A Lake County Hitting Coach Jim Rickon will assist Bell. The Indians have the option to send one player from below Double-A, and that is still yet to be determined on who that will be, if they even send anyone. There is still a possibility that 2009 1st round pick RHP Alex White could be sent to the AFL at some point. The season begins October 13th and ends on November 21st.
There are no real surprises among the group going to the AFL as all either need more work against top competition, are up for roster protection, or need games to make up for lost time this season because of injury. The only bit of unexpected news is McBride will play some catcher while out in the AFL. His throwing arm feels a lot better, and the Indians want to use it as an opportunity to see if he can potentially move back to catcher full time next season. What his exact workload will be is not known at this time, but he is expected to catch one or two games a week. That's the plan at the moment, though it is subject to change if he has any issues during preparation for catching games in the AFL.
This is surely an interesting development because if McBride can catch it largely increases his value to the Indians (and other teams), and by playing in the AFL it will provide an opportunity to test his arm strength and see if he may be able to handle a more permanent switch back to catcher next year. Catcher is of course a position of need in the system as below Carlos Santana - who will be in Triple-A next year- there is not much catching depth at all at the moment set to play at Akron or High-A Kinston. If he were to move back to catcher, he surely would be the everyday guy there at Akron next year.
Also, as an FYI, the Hawaii Winter League officially closed up shop last year since MLB pulled out because they no longer would back a winter league there. I am hearing they instead have started a new "parallel" league that will coincide with the AFL and be more of a league to complement it. It will run around the same time as the AFL and at one of the spring training sites in Arizona. The players involved will be more of the variety that spent a bulk of the season at some level in Single-A or need to makeup innings/games due to injury, sorta like how the Hawaii Winter League was set up.
Indians Pickup Another Pitcher
On Friday the Indians acquired right-handed pitcher Yohan Pino from the Minnesota Twins to complete the August 7th trade that sent right-hander Carl Pavano to them for a player to be named later. The 25-year old has split the 2009 season between

Double-A and Triple-A where in 40 games (12 starts) he is a combined 7-3 with a 3.03 ERA (113.0 IP, 98 H, 38 ER, 27 BB, 108 K). His 3.03 ERA was the 6th lowest in the Twins system.
Since being sent to Triple-A Rochester on July 20th, Pino has really been on a roll. He was inserted into the rotation full time and in eight starts is 2-2 with a 2.82 ERA (51.0 IP, 37 H, 11 BB, 44 K). Since the Pavano trade on August 7th, he has made four starts and gone eight innings in three of them going 1-1 with a 1.21 ERA in those four starts (29.2 IP, 18 H, 4 BB, 27 K). Clearly the Indians were impressed with his performance since they were scouting him during that recent stretch of spectacular performances.
The Indians may have got more than originally thought for Pavano. While Pino is hardly an impact prospect, he is a quality pitcher who provides much needed depth to the Indians upper level pitching ranks. His fastball sits at 88-91 MPH with good sink, and he relies on his ability to change speed and command and control his three pitch mix of fastball-curveball-slider. His fastball has good movement, and he has a good feel for both of his secondary offerings with his curveball considered a plus pitch. His versatility to pitch in the bullpen or start and his exceptional command of all three of his offerings are two of his biggest strengths. His biggest asset may be his durable arm which has shown to be quite resilient and able to handle a heavy workload be it working back-to-back nights or throwing multiple innings several relief appearances in a row. He is not currently on the 40-man roster, but he is up for roster protection this offseason.
Mud Hens A Nightmare For Lofgren
It is safe to say that no Mud Hen hitter is on Triple-A Columbus left-hander Chuck Lofgren's Christmas card list in the offseason. In his last two outings, both against Toledo, he was bombed for 17 earned runs in just ten innings of work. In fact,

earlier in the year in his other start against Toledo on July 1st he allowed eight runs in five innings of work. In three starts against Toledo he is 0-3 with a 15.00 ERA and allowed a whopping seven home runs (15.0 IP, 20 H, 9 BB, 9 K).
Sometimes a certain team just has your number, and that seems to be the case with Lofgren's struggles with Toledo this year. As an extreme fly ball pitcher, he doesn't matchup well with that lineup that is full of big fly hitters, namely Mike Hessman who has been in Toledo seemingly forever. On the season Lofgren is 5-9 with a 5.50 ERA in 15 starts for Columbus, but if you take out those three disastrous outings against Toledo he is 5-6 with a 3.27 ERA in 12 starts. Over half his runs that he has given up in 15 starts at Columbus have come in those three starts against Toledo.
Lofgren's recent struggles at the hands (bats) of Toledo should not put a damper on what has been a very solid Triple-A campaign for him this year, and a very nice comeback season overall when you include his first two months at Double-A Akron (3-1, 1.48 ERA, 8 starts). He has proven himself to be a big league depth starting pitching option, and while he likely will not see that dream of making it to the big leagues realized this year he likely will get a chance at some point next year. He is up for roster protection this offseason, and it looks like he could be in line to be put on the Indians 40-man roster, though these things can change over the course of the offseason as it gets closer to the mid-November roster deadline. If he is not rostered, he would look to stand a great chance of being picked up by another team in the Rule 5 Draft on December 11th.
Espino The Stopper
Right-hander Paolo Espino has been sensational this year in a return trip to High-A Kinston. He opened last season in the Kinston rotation, but struggled from the outset due to a shoulder injury and eventually finished the year in Lake County. In 26 overall appearances (21 starts) between Low-A Lake County, Kinston, and Double-A Akron he is 9-8 with a 3.03 ERA this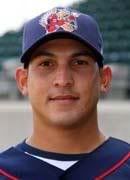 season (124.2 IP, 103 H, 31 BB, 106 K), but where he has really shined is in Kinston where in 20 starts he is now 7-6 with a Carolina League leading 2.58 ERA.
This year he has really stepped it up and filled a big need in the Kinston rotation due to injuries to the likes of Kelvin De La Cruz, Joey Mahalic, Ryan Morris, as well as performance issues with other pitchers. He has pitched like an ace of the staff since joining Kinston and really been their stopper as four of his seven wins have come after a Kinston loss the previous game.
Espino recently added a slider to his fastball-curveball-changeup three pitch mix. His curveball is considered his best pitch and a major league offering, and the addition of the slider should give him a breaking pitch that is thrown a little harder with sharper break. He started off throwing three to five sliders an outing, but it has come along so well and his confidence has grown throwing it in any count that he now throws about eight to ten a game. The addition of the slider to his repertoire has seen him pitch his best as since July 4th he is 6-1 with a 1.37 ERA in ten starts (59.0 IP, 38 H, 12 BB, 51 K).
Graham Cracker
Recent pickup Double-A Akron right-hander Connor Graham has shown flashes of brilliance combined with lots of inconsistency, which was the book on him when the Indians acquired him since his is still pretty raw as a pitcher. In six games (five starts) for

Akron he is now 1-3 with a 5.08 ERA having allowed 16 hits, 17 walks, with 28 strikeouts in 28.1 innings.
When he has everything working like he did last Friday August 21st, he can be lethal. In that outing he went seven innings allowing just one run on five hits, walked no one, and had six strikeouts. He set the tone immediately in the game by setting down the first ten batters of the game in order. He worked around a pair of singles in the fourth and erased a leadoff knock in the fifth by inducing a double play, but it was in the seventh inning where he really shined. With one down and the bases empty, he got two strikes on the batter and thought that he struck him out with a pitch at the knees. The ball was ruled low, and the hitter eventually homered on a full-count offering. Graham was visibly agitated as the batter rounded the bases; however, a visit from second baseman Cristo Arnal and catcher Carlos Santana calmed him down and he responded by striking out the next hitter swinging on three straight fastballs registering 92 MPH, 94 MPH, and 93 MPH in order. The next hitter grounded out to short to end the inning.
What happened in the seventh inning of that start was a character building moment for him, and a true development opportunity. Instead of becoming unraveled like so many young pitchers do when a call does not go their way and ultimately comes back to bite them, he collected himself and got the next two batters out in quick, dominating fashion. If he can harness his control and combine it with an improved mental approach, the Indians may have something.
Hagadone Cruising
Since joining the Indians organization Low-A Lake County left-hander Nick Hagadone is 0-1 with a 2.45 ERA in five starts having allowed eight hits, five walks, and piling up 21 strikeouts in 14.2 innings. He is on a three inning or 50 pitch count every outing - whichever comes first - and this restriction will carry through until the end of the season. On Monday, the South Atlantic League

tabbed him as their Pitcher of the Week for the week of August 17th through August 23rd. For the week the 23-year old right hander out of Boney Lake, WA was 0-0 with an ERA of 0.00 in two starts. In those two starts he threw a total of six scoreless innings and allowed just one hit, walked one while striking out ten batters.
Even in limited duty in each outing Hagadone has shown what made him so highly sought by the Indians in the Victor Martinez trade. He is still rusty and working his way back from Tommy John surgery, but the velocity is about all the way back and he has been for the most part dominating except for one slip up in the second inning of his second start with Lake County. He is 23-years old, so given his advanced pitching ability and age he is probably feasting some on Low-A hitters. If not for the end of the season just a few days away and him on a specific throwing plan coming back from Tommy John surgery he would certainly be in High-A Kinston or even Double-A Akron right now being challenged by better hitters, but the focus is still on his health at the moment and not about challenging him at a higher level. If he is healthy next year, expect him to likely open in Kinston but potentially move rapidly to Akron.
Nuno Mania
Nuno-mania is spreading. With each outing, the Indians 48th round pick this year out of Baker College (KS) continues to impress and at least from a numbers perspective is forcing people to take notice. In 12 appearances (7 starts) with short-

season Single-A Mahoning the left-hander is now 5-0 with a 1.57 ERA having allowed 37 hits and 13 walks while striking out 43 in 51.2 innings pitched.
Nuno, 22, actually began his professional career with the Indians rookie-level team in Arizona and in four appearances there was 0-0 with a 5.14 ERA (7.0 IP, 10 H, 1 BB, 11 K). Upon arriving in Mahoning Valley he pitched out of the bullpen in his first five appearances going 1-0 with a 1.32 ERA (13.2 IP, 11 H, 6 BB, 15 K), but moved into the rotation initially in a spot start but pitched so well he stayed in there and has now made seven starts going 4-0 with a 1.66 ERA (38.0 IP, 26 H, 7 BB, 28 K).
Since moving into the rotation Nuno has been making a name for himself and has made the most of the opportunity. He has been Mahoning Valley's most consistent starter since mid-July and has really rounded out and finished off what is a very nice five-man rotation there. He doesn't throw very hard, so his numbers have to be taken with a grain of salt as sometimes finesse lefties can give young college hitters and inexperienced Latin players or recently signed high school players fits at that level. That said, anytime you get this kind of consistent, dominating performance from a late round pick you have to tip your cap to the scouting department for potentially finding a late round gem.
Jones Movin' On Up
Like George Jefferson, left-handed starting pitcher Chris Jones is "movin' on up" in the Indians system. After spending the first two months of the season in extended spring training because of a crowded Low-A Lake County rotation at the outset of the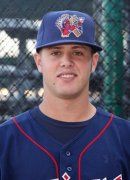 season, he later joined the team in early June and in 12 games (7 starts) he went 5-3 with a 4.07 ERA (55.1 IP, 60 H, 19 BB, 50 K). He was called up to High-A Kinston a little under two weeks ago and has pitched even better as in two starts he is 1-0 with a 2.70 ERA (10.0 IP, 7 H, 5 BB, 15 K).
Jones, 20, was awesome in his Carolina League debut for Kinston on August 19th facing just two batters over the minimum in six shutout innings of work where he allowed just three hits, one walk and had seven strikeouts. It was arguably his best game yet as a professional, a career that started in 2007 when the Indians selected him out of high school (Tampa, FL) with their 15th round pick. On the night his fastball consistently sat at 90-91 MPH and touched 93 MPH, and he mixed his curveball and changeup in effectively to keep hitters off balance. In his follow up start on August 24th he was much more mortal going just four innings and allowing three runs on four hits, four walks, while striking out eight batters.
Jones is yet more pitching depth in the Indians system. He's not viewed as an upper-echelon guy, but he is very talented and as he continues to mature and grow he could someday vault into that category of pitching prospects in a suddenly loaded Indians system.
Davis, Pickens Lead Kinston Charge
High-A Kinston's recent surge this month has come off the heels of the promotion of their best pitcher left-hander Eric Berger and their best hitter third baseman Lonnie Chisenhall. Everything has come together as they are pitching well, playing good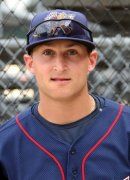 defense, and getting timely hits. But, the biggest boost has been from a few of their other players who have stepped up and produced in the lineup after Chisenhall left, namely super utility man Adam Davis and catcher Doug Pickens.
With the departure of Chisenhall on August 8th, Davis has had a chance to settle into a normal position on the field and play everyday at third base. Over the course of the season Davis has bounced around between second base, shortstop, third base and outfield, and is the club's emergency catcher, but given a chance to play one position he has continued to swing a hot bat of late. In the 17 games since taking over for Chisenhall he is hitting a solid .271 (16-for-59) and has made just one error. He may not be much of a prospect and the utility role probably fits him best, but it is good to see him get a shot to play everyday at one position. On the season he is hitting .225 with 8 HR, 35 RBI and a .659 OPS in 105 games.
Pickens is enjoying the best string of performance in his minor league career. A 50th round pick by the Indians out of the University of Michigan in 2007, he has made his mark as a good organizational player and as catching depth. He was in Triple-A Columbus for most of the first half of the season as an emergency catcher, though did not play or was active on their roster. He later went to Low-A Lake County for a short time before joining Kinston in late June where he has blossomed into one of the team leaders and recently one of their most potent bats. In 43 games with Kinston he is hitting .297 with 4 HR, 23 RBI and a .746 OPS. He had his first career four-hit night this past Thursday, and in his past ten games is hitting .410 (16-for-39) with 0 HR and 7 RBI.
Playoff Update
Triple-A Columbus is out of the playoffs and their season will end on September 7th. Rookie-level Arizona is also out of the playoffs and their season ended last night (8/28). Low-A Lake County is mathematically still alive, but seven games out with 11 games to go their season is pretty much over and it will end on September 7th.
The situation is much different for the other three Indians affiliates. Double-A Akron has already clinched a spot and their magic number for the Eastern League Southern Division title is just two. Assuming they win the division, they will open at home for Games 1 and 2 of the playoffs on Wednesday September 9th and Thursday September 10th.
Short-season Single-A Mahoning Valley has all but wrapped up a playoff berth. Their magic number for the NY-Penn League's Pinckney Division is down to two games with nine games to play. Their playoffs would start with a best-of-three first round series on September 8th at a yet to be determined location.
Last, the only team in a heated playoff race is High-A Kinston. With nine games remaining they hold a half game lead over Salem for the wildcard and are only one game behind Winston-Salem in the Carolina League's Southern Division.
Transactions Rundown
Here is a quick recap of all the noteworthy transactions in the Indians system in the past two weeks:
August 26: Matt Meyer placed on the disabled list with a strained right calf (retro to 8/24); Jeanmar Gomez reinstated from the DL and active in Akron.
August 25: Bobby Livingston transferred to Akron from Columbus.

August 22: Michael Pontius sent on rehab assignment to AZL; Matt Brown sent on rehab assignment to AZL; Jordan Brown reinstated from 7-day DL and active in Columbus; Ryan Blair transferred to Kinston from Columbus; Bobby Livingston reinstated from Temporary Inactive List and transferred to Akron from Columbus.

August 21: Gary Campfield placed on 7-day DL with left calf strain.
August 20: Jason Donald placed on 7-day DL with lower back strain.
August 19: Chris Jones transferred to Kinston from Lake County; Matt LaPorta recalled from Columbus and active on ML roster; Ryan Blair transferred to Columbus from Kinston; Jeanmar Gomez placed on 7-day DL with left hamstring tightness.
August 18: Josh Rodriguez reinstated from 7-day DL and active in Akron; Kelvin De La Cruz placed on rehab assignment in AZL; Nick Weglarz placed on 7-day DL with shin contusion.
August 16: Bobby Livingston placed on temporary inactive list; Scott Lewis recalled from his minor league rehab assignment, re-instated from the 60-day disabled list and optioned to AAA Columbus.
August 15: Gary Campfield activated in Kinston; Michael Tejera placed on 7-day DL with left hand contusion.
August 14: Michael McGuire placed on 7-day DL with right shoulder strain.
August 13: Andy Cannizaro outright trade to CWS for cash considerations; Roberto Perez transferred to Lake County from AZL; Bobby Livingston transferred to Columbus from Akron; Michael Valadez transferred to AZL from Lake County; Matt Langwell placed on 7-day DL with right shoulder strain.

Affiliate Notebook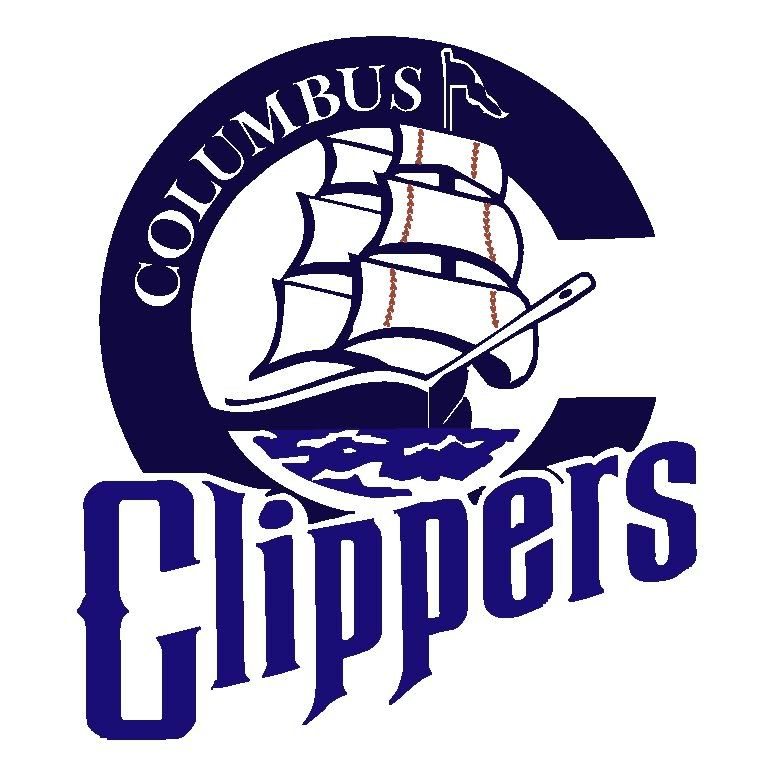 Columbus Notes (53-79, 4th place, 24.0 GB): Last Saturday outfielder Michael Brantley and first baseman/outfielder Jordan Brown returned to the lineup after being out injured. Brown was on the disabled list for two weeks with an inflamed shoulder and Brantley was active but did not play for about a week because of a sore right ankle. Outfielder Ryan Blair was sent back to High-A Kinston to make room for them. ... Brown is 2nd in the International League in hitting (.335) and is one point behind the league leader. On the season he is hitting .335 with 12 HR, 59 RBI, and an .899 OPS in 103 games. ... Brantley is second in the league with 43 stolen bases and has been caught stealing only 5 times. On the season he is hitting .267 with 5 HR, 36 RBI and a .707 OPS. ...Infielder Josh Barfield has five multi-hit games over his last nine game going 13-for-40 (.325) with 3 2B, 2 HR and 5 RBI. ...Third baseman Wes Hodges has five multi-hit games in his last six games played and is hitting .369 (15-for-41) over his last nine games. ... Right-hander Carlos Carrasco leads the league in strikeouts with 148 and is now 5-1 with a 3.19 ERA in six games for Columbus (42.1IP, 31H, 15ER).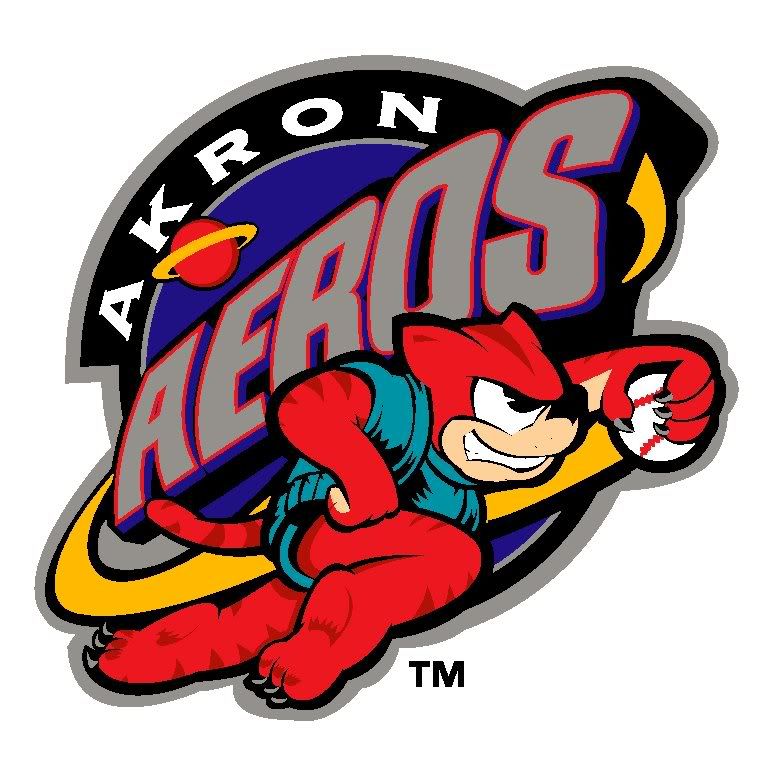 Akron Notes (80-52, 1st place, 10.0 GU): Right-handed reliever Erik Stiller has been nothing short of dominant since returning to the bullpen on a full-time basis. Dating back to May 26th, in the last three months he has gone 6-0 with a 1.11 ERA in 26 appearances racking up 45 strikeouts in 40.2 innings, and has limited opposing batters to a .168 batting average while not allowing a home run. ... Catcher Carlos Santana's great season became historic in game one of the doubleheader on Wednesday night as he drew his 83rd walk of the season to break Ken Ramos' franchise record of 82 which was set back in 1992. He needs just one RBI to become the third player in franchise history with 90 or more RBI in a season. On the season he is hitting .285 with 21 HR, 89 RBI and a .933 OPS in 121 games. ... Akron made history on Thursday night by reaching the 80-win plateau for the fifth straight season making them the first team in the 86-year history of the Eastern League to ever win at least 80 games in five consecutive years. ... Third baseman Lonnie Chisenhall hit his 4th home run with Akron on Thursday and in his last eight games, six of his last eight hits have gone for extra bases (3 2B, 3 HR). In 116 combined games with High-A Kinston and Akron the 20-year old is hitting .263 with 22 HR, 90 RBI, and a .818 OPS. Outfielder Jose Constanza is second in the league with 38 stolen bases and now third with 84 runs scored. ... Right-handed reliever Josh Judy has converted his last 6 save opportunities and on the year is 4-3 with a 3.06 ERA in 37 appearances (50.0 IP, 38 H, 18 BB, 64 K).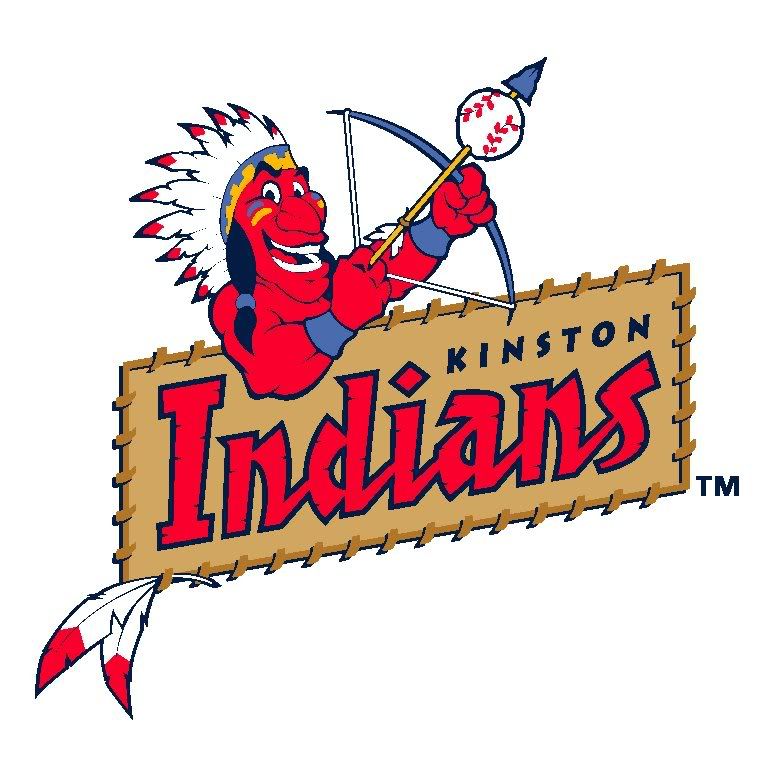 Kinston Notes (29-32, 2nd place, 1.0 GB): Through Monday second baseman Cord Phelps led all second basemen in the Carolina League with a .992 fielding percentage, having committed just four errors in 104 games his season (505 chances). He also has been a big contributor at the plate with 30 multi-hit games and 49 RBI, the most on the team. He also leads the league in walks with 83, which is also the seventh most in all of Minor League Baseball. His .377 on-base percentage is the fourth in the league. ... Outfielder Tim Fedroff is third in the league with a .378 on-base percentage. ... First baseman Ole Sheldon has hit all ten of his home runs since the All-Star break to go along with 36 RBI ... Catcher Doug Pickens is hitting .352 (25-for-71) at home and only .228 (18-for-79) when on the road ... Left-hander Russell Young is 3-1 with a 1.91 ERA (37.2 IP, 8 ER) over his last six starts for Kinston ... Right-hander Paolo Espino has allowed seven earned runs in his last nine outings, and is now 4-0 with a 0.87 ERA in five August starts (31.0IP, 19H, 3ER, 29K). ... Right-hander David Roberts is 0-1 in ten home games but has allowed just three earned runs in 17.2 innings (1.53ERA) ... Since the All-Star break, right-hander Chen Lee is 2-2 with a 2.41 ERA in 18 games (33.2 IP, 23 H, 10 R/9ER, 39 K).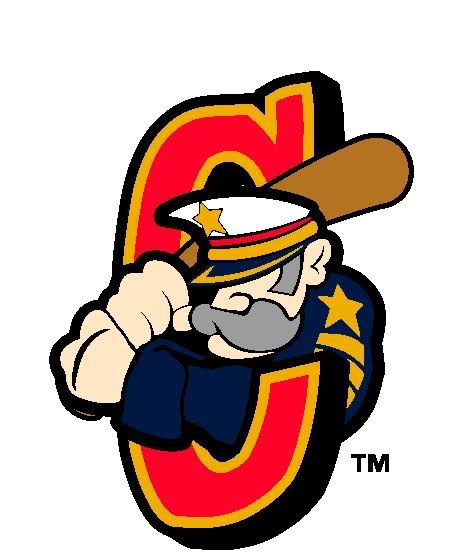 Lake County Notes (33-26, 3rd place, 7.5 GB): Right-hander Jason Knapp has been placed on the disabled list with inflammation in his right shoulder. His season is over, though he is expected to be back for Instructional League which kicks up in mid-September. He is having an MRI done on the shoulder to see why he is still experiencing pain when he throws. ... In the last ten games, shortstop Mark Thompson is hitting .414 (12-for-29) with 3 2B, 2 HR, 11 RBI, and 10 runs scored. ... Outfielder Donnie Webb leads the league with 12 triples and is 5th in the league with 34 stolen bases. In the last 22 games, he has hit safely in 17 games hitting .419 (36-for-86) with 3 2B, 2 3B, 2 HR, 14 RBI, and 16 runs scored. ... Outfielder John Allman is batting .368 (28-for-76) with 7 2B, 2 HR, 16 RBI and 14 runs scored in August (21 games) and he has hit safely in the last 13-of-16 games. He is hitting .317 (46-for-145) versus righties and .170 (8-for-47) against lefties. ... Left-hander Francisco Jimenez has gone scoreless in eight-of-11 outings and has a 6-0 record with one save. He has a 2.10 ERA while striking out 28 in 25.2 innings. ... Right-hander Brian Grening hasn't allowed a run in 13-of-16 appearances, covering a span of 25.1 innings. He has a 1.78 ERA and has 31 strikeouts. ... Right-handed closer Steve Smith has converted in 24-of-26 save opportunities this year throwing in 51.0 innings while striking out 59. ... Right-handed starter Danny Salazar has gone at least 5.0 innings in 16-of-19 appearances. Since the break, he is 4-3 with a 3.12 ERA yielding 60.2 innings and allowing 55 H, 21 ER, 22 BB with 36 K.

Mahoning Valley Notes (44-23, 1st place, 8.0 GU): In his first 19 games outfielder Jason Kipnis has hit safely in 16-of-19 games and is hitting .351 (27-for-77) with 7 2B, 2 3B, 1 HR, 13 RBI, 8 BB, 1 SB, and 18 runs scored. He has hit two or more hits in 10-of-19 games, and has hit safely in the last nine games batting .390 (16-for-41) with 5 2B, 7 RBI, and 9 runs scored. ... Outfielder Jordan Henry has hit safely in 17-of-20 games hitting .333 (28-for-84) with 3 2B, 9 RBI, 11 BB, 7 SB and 18 runs scored. He is 2nd in the league with 44 runs scored and leads the league in walks (43) and OBP (.419). ... Since the All-Star break infielder Casey Frawley is hitting .390 (16-for-41) with 2 2B, 4 RBI and 9 runs scored. ... Since joining Mahoning Valley third baseman Jesus Brito has hit safely in 13-of-16 games hitting .322 (19-for-59) with 4 2B, 12 RBI, 12 BB and 11 runs scored. ... Right-handed reliever Cory Burns has received a decision in nine straight outings going 1-1 with seven saves. He has gone 14.1 innings and allowing 6 hits, 2 earned runs with 15 strikeouts. ... Right-handed reliever Nick Kirk hasn't allowed an earned run in the last eight appearances going 10.2 innings allowing 6 H, 3 R, 4 BB with 13 K. ... Left-hander Vidal Nuno has allowed one or no earned runs in 11-of-12 games with Mahoning Valley.

Arizona League Indians (11-16, 4th place, 5.0 GB): The AZL Indians season ended on Friday night (8/28). ... Infielder Giovanny Urshela hit safely in 17-of-19 games hitting .282 (20-for-71) with 2 2B, 8 RBI, 7 BB with 8 runs scored ... Outfielder Kevin Rucker hit safely in his last 15-of-19 games hitting .343 (24-for-70) with 3 2B, 1 3B, 1 HR, 10 RBI and 10 runs scored. He is hitting .353 (24-for-68) at home opposed to a .226 (19-for-84) average on the road. ... Infielder Justin Toole hit safely in his last 10-of-13 games hitting .340 (16-for-47) with 2 2B, 7 RBI, 2 BB with 9 runs scored. He has scored or knocked in a run in 10-of-13 games. ... Left-hander Daniel Jimenez is 4-1 in 11 appearances with a 3.68 ERA (36.2 IP, 33 H, 15 ER, 25 K). He has won four straight decisions. ... Right-hander Gregorio Rosario has gone scoreless in six of his eight outings and allowed just two hits and an earned run in his last seven outings.
User Comments
No comments currently. Be the first to comment!