Minor Happenings: McFarland Having A Breakout Season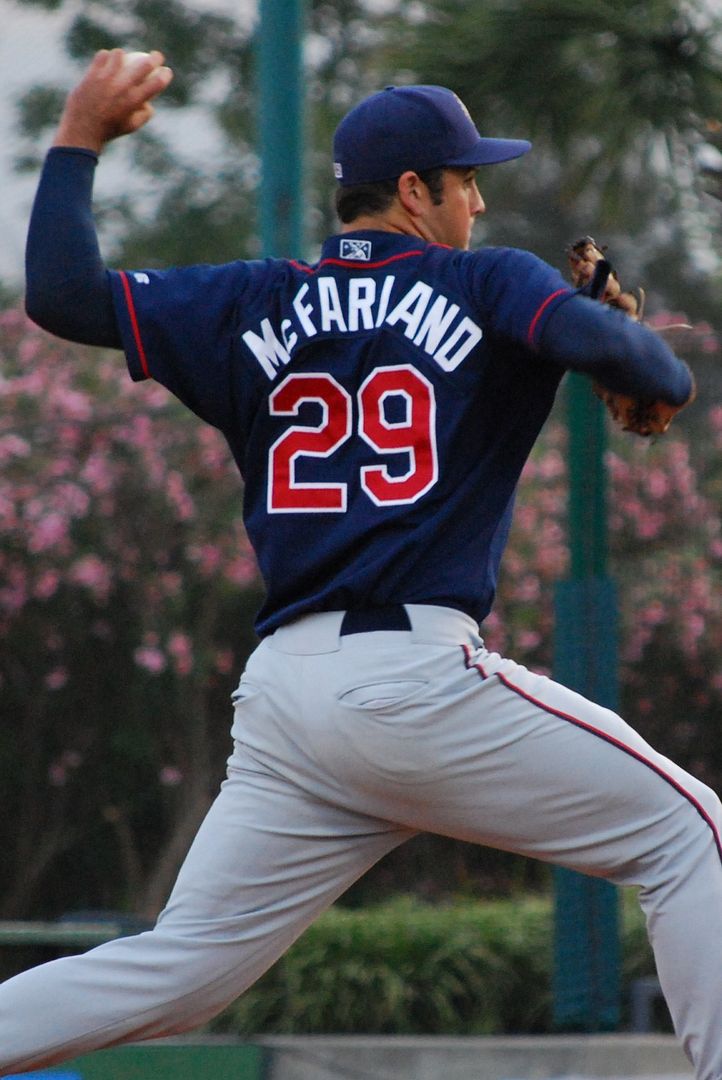 "Minor Happenings" is a weekly column which covers the important developments and news in the Indians farm system. While most of the information in this report is from my own research and through interviews I have conducted with organizational personnel, some information in this report is collected and summarized from the various news outlets that cover each team.
I am back from my little excursion to Myrtle Beach which was a mix of business and pleasure, though it turned out mostly pleasure I must say. I had a chance to see High-A Kinston in action a few times while in Myrtle Beach and will have various pieces on all of the players I talked to over the coming days and weeks. Be on the lookout for player feature articles or small capsules on players like Alex White, Nick Hagadone, Chris Jones, Bryce Stowell, Jason Kipnis, and Rob Bryson, as well as manager Aaron Holbert.
I also had a chance to sit down for almost a half hour with Minor League Pitching Coordinator Dave Miller and talk about a plethora of pitchers in the system, so will have the comments from that conversation in part two of
Minor Happenings
which will post sometime this weekend. Yes, there is a lot of material to cover, so I am splitting
Minor Happenings
into two posts this week rather than just cram it all into one gigantic posting.
I have lots of new video I will posting this weekend on Kinston, and for those wondering I will be in Akron on either Saturday or Sunday to see them play (likely Saturday). Also, in addition to the Kinston players, I have a ton of other player articles to start pumping out now that I am finally home and settled in. A piece on Bo Greenwell will post over the weekend or early next week, and I also have pieces in the pipeline on players such as Austin Adams, Roberto Perez, Chris Kersten, Trey Haley, and Chris Gimenez.
Onto the
Happenings
User Comments
No comments currently. Be the first to comment!