Minor Happenings: Miller To Bullpen A Possibility
"Minor Happenings" covers the important developments and news in the Indians farm system. While most of the information in this report is from my own research and through interviews I have conducted with organizational personnel, some information in this report is collected and summarized from the various news outlets that cover each team.
Today is one of the final versions of Happenings this year. With the regular season done for all the teams except Mahoning Valley - who only have two games left - the news and notes are dwindling to nothing. That doesn't mean that Happenings is done for the year, but today's edition is pretty much the final regular edition of the year.

Yesterday I posted a piece on Akron with several small updates on players like Wes Hodges, J.D. Martin, Josh Rodriguez, Matt Whitney, Tony Sipp and even some comments from pitching coach Tony Arnold. A piece on Lake County right-hander Joey Mahalic was posted on Wednesday, and we also aired episode #4 of our one hour radio show last night. Near the end of the radio show we included a four minute audio clip of Tony Sipp and talked about his future with the Indians. Check it out here:

http://www.blogtalkradio.com/TheClevelandFan/2008/09/05/Smoke-Signals-The-Cleveland-Fan-Live

I'll be back next week with a Happenings piece on Mahoning Valley and talk about some of the players I had a chance to speak to last night like Heath Taylor, Cord Phelps, Trey Haley, Tim Fedroff and hitting coach Anthony Medrano. I had planned to talk to Zach Putnam, but since he was starting he was unavailable before the game. I did not stay for the game in order to get home in time for the radio show.

Also, be sure to check out my blog for daily updates on how Lake County and Akron are doing in the playoffs over the next week and also any other developments in the system. I'll have a recap of things next week in what should be the last or second-to-last edition of Happenings on the year before my year end awards piece at the end of the month.

Indians Minor League Player Of The Week
(for games from August 27th to September 3rd)

Carlos Rivero (Shortstop - Kinston)
.480 AVG (12-for-25), 3 R, 3 2B, 2 HR, 8 RBI, 0 BB, 6 K

Kinston shortstop Carlos Rivero went out with a bang this year. Rivero battled through some injuries earlier in the year and put up
average to below average numbers for most of the season hitting .241 with a .613 OPS in April, .304/.738 in May, .241/.732 in June, and .223/.617 in July. But, the 20-year old Venezuelan finished strong with a sensational August where he hit .356 with 4 HR, 21 RBI, and a .981 OPS. His hot streak late in the season earned him Carolina League Player of the Week honors last week. With Kinston's season over, Rivero finished the season hitting .282 with 8 HR, 64 RBI, and a .753 OPS.

Rivero is an emerging talent, and it is scary to think what he may become once his age catches up with the level he is at and he grows into his body more. He is only 20-years old and already 6'3" 210-pounds and built like a rock, and he likely will be the starting shortstop in Akron next year where when the season starts he will still only be 20-years old (born May 20th). Rivero has been the youngest player in the league now for the last two years in Kinston and Lake County and has held up well and shown massive potential. In a lot of ways his size, build, ability, and advancement through the system at such a young age is very much like what Jhonny Peralta did. Rivero is much like Peralta in build and the potential with the bat, although Rivero is a more accomplished fielder at this point than Peralta was.

Honorable Mentions:

Kevin Dixon (RHP - Akron): 1-0, 1.29 ERA, 7 IP, 3 H, 2 BB, 7 K
Scott Lewis (LHP - Buffalo): 1-0, 0.00 ERA, 6 IP, 2 H, 0 BB, 6 K
Wes Hodges (3B - Akron): .400 AVG (8-for-20), 4 R, 4 2B, 2 HR, 6 RBI, 0 BB, 1 K
Carlos Santana (C - Kinston): .350 AVG (7-for-20), 9 R, 2B, 3 HR, 6 RBI, 2 BB, 2 K
Matt Brown (OF - Lake County): .350 AVG (7-for-20), 2 R, 3 2B, 0 HR, 1 RBI, 0 BB, 4 K
Brock Simpson (1B - Mahoning Valley): .368 AVG (7-for-19), 2 R, 2 2B, 0 HR, 2 RBI, 5 BB, 3 K

Previous Winners:

08/21 to 08/27: Wes Hodges (3B - Akron)
08/14 to 08/20: Beau Mills (1B - Kinston)
08/07 to 08/13: John Drennen (OF - Kinston)
07/31 to 08/06: Carlos Santana (C - Kinston)
07/24 to 07/30: Matt Brown (OF - Lake County)
07/17 to 07/23: Michael Aubrey (1B - Buffalo)
07/10 to 07/16: Niuman Romero (3B - Kinston)
07/03 to 07/09: Nick Weglarz (OF - Kinston)
06/26 to 07/02: Stephen Head (1B/OF - Akron)
06/19 to 06/25: Trevor Crowe (OF - Akron)
06/12 to 06/18: Chris Gimenez (C - Akron)
06/05 to 06/11: Jim Deters (RHP - Kinston)
05/29 to 06/04: Steven Wright (RHP - Kinston)
05/22 to 05/28: Chris Archer (RHP - Lake County)
05/15 to 05/21: David Huff (LHP - Akron)
05/08 to 05/14: Steven Wright (RHP - Kinston)
05/01 to 05/07: Jeremy Sowers (LHP - Buffalo)
04/24 to 04/30: Jose Constanza (OF - Akron)
04/17 to 04/23: Hector Rondon (RHP - Kinston)
04/10 to 04/16: Wes Hodges (3B - Akron)
04/03 to 04/09: Kelvin De La Cruz (LHP - Lake County)

Director's Cuts

With the Indians minor league season winding down, Farm Director Ross Atkins and Scouting Director Brad Grant were in Mahoning Valley last night checking out some of the players recently obtained in the draft. I had a chance to speak with Atkins briefly although nothing of substance on the Mahoning Valley players, but here are some comments from him from earlier in the
week:

On Rich Rundles: "He is a guy who was a minor league free agent that our scouting department identified as someone who might be an interesting conversion to a pure left-on-left specialist. He was up high with his slot, and having Scott Radinsky here we saw an opportunity to convert him into someone similar by dropping his arm slot to attack left-handed hitters. He has just taken to it unbelievably well, and having watched him transition from being interesting to gradually being productive to now dominant against left-handed hitters in just two years is awesome. It is a huge testament to him but also a testament to Scott Radinsky in applying his wisdom and experience, and I am sure there were tons of adjustments that had to be made in making a transition like that. So it is great for Rich, very fulfilling for Scott Radinksy and great for us."

On minor league free agents: "Not a ton of our energy goes there. When we are done with the internal decisions with scouting and player development, then that one time of the year when we look at free agents come up where we most importantly look at what can help protect the major league team that upcoming year. And then after that we will look at where we can potentially fill a void with an interesting project or make a conversion with a guy like a Rich Rundles."

On offseason programs: "It is definitely important that we think about all of the player and what is best for them individually as there are a lot of them, 150 of them. In many cases they had very fulfilling and very full seasons and it is time for them to take a break. In other cases guys have missed out on opportunities and need to replace at bats and innings and go into winter ball settings to do so. And in some cases it is just a matter of expediting careers because talent levels are so high and we have to get them to the major leagues as fast as possible. So as long as the work loads and durability is not an issue we will push some guys to see if they can get to the major leagues faster."

Miller To Bullpen A Possibility

Right-hander Adam Miller is making his was back from a season of disappointment and is close to a 100%. After just six starts with Buffalo (0-1, 1.88 ERA), Miller was put on the disabled list at the end of May because of a recurring injury to the middle finger
of his pitching hand. Miller underwent surgery on May 27th to reattach the flexor tendon to the bone of his finger, and to date the surgery has been a success.

"The finger is good," said Miller in an interview last week at Canal Park. "My tendon was off the bone and it started to rub my skin from underneath and it caused a hole from the inside out. I went to get it cleaned out and stitched back up, but once they opened it up they found out it was a lot worse than they thought. So I just had reconstructive surgery on it. I have started to throw my bullpens now and so far so good."

Miller was in Winter Haven in late July to start his rehab and begin a throwing program, and then last week was in Akron to start throwing bullpen sessions and ramp up his pitch count. He then went up to Mahoning Valley this week where he is continuing his bullpen work and starting to throw simulation games against live hitters (amazingly, I've bumped into him at all three stops of his rehab). While Miller is not being ramped up to pitch in Cleveland this year, he is being ramped up so he can pitch some innings in the Instructional League that starts up later this month and also to throw some innings in the Dominican Republic where he will pitch this winter.

"I am just building it up right now," said Miller. "I am close to throwing to hitters, and as far as 100% goes I am ready. I don't know what my velocity is at, but I feel good. I am not going to say it will be back to 100% velocity because it is almost like spring training right now for me because I am building things up still. My arm feels great, the finger feels good, and I can't complain."

It has been a frustrating two years for Miller as the finger injury has delayed his big league debut and the start of a promising baseball career. With the injuries the Indians had last year with Cliff Lee and Jake Westbrook, when Jason Stanford and Aaron Laffey were called upon to fill their rotation spots those opportunities would have first gone to Miller had he been healthy. This season with the loss of Westbrook to a season-ending elbow injury and all the other changes in the rotation with the trade of C.C. Sabathia and Paul Byrd, Miller certainly would have gotten the call at some point, but again his finger injury kept that from happening.

"Yeah it's a little frustrating," said Miller. "Obviously an injury is an injury however you look at it. I had some elbow problems in 2005 and then came into 2007 and felt good, but all of a sudden the finger starts hurting and it was a rare injury, so it was frustrating I guess you can say. But it is part of the game, you have to get over it, it is fixed now, the past is in the past, and you just move on."

Because Miller has thrown such a small amount of innings over the last two years, next year the Indians will be very mindful of his innings pitched workload. With that, Indians GM Mark Shapiro has hinted that Miller may be a temporary option for the bullpen. Such a move may be long overdue given Miller's injury problems, and a move to the bullpen has been favored by many because of his 97-98 MPH fastball and wicked slider, two pitches he commands well. It is a role that Miller would need to grow into, but one he feels he could handle.

"I really think I can be a starter or reliever," said Miller. "I have an out pitch so I can pitch in relief, and if I can stay healthy I can start. It is just really whatever they need and I think I can help out in whatever role. They are going to put me in the best case scenario. Relief may be a little bit of an adjustment, but last year when I came back from the finger injury I went to the bullpen a little bit. So I had a little bit of a taste of it and some experience and I thought it was alright."

Bye, Bye Buffalo

In a move that was long expected all year, the Indians severed their relationship with Buffalo by officially terminating their player development contract with them on Tuesday. The announcement brings to an end a 14-year marriage between the Indians and Buffalo that was one of the best working relationships in baseball. There is still no official announcement yet on the Indians move of their Triple-A affiliation to Columbus, OH, but that is but a mere formality at this point.


Rumors started two years ago when the New York Yankees pulled out of Columbus in 2006, which opened the door for the Indians to leave Buffalo after the 2008 season and go to Columbus. Things really picked up this spring when several people close to the situation all but said it was a forgone conclusion and that there was basically a handshake deal in place. When the Indians did not renew their deal with Buffalo on opening day, that was the final nail in the coffin and more proof a move was imminent because the last four extensions between Buffalo and the Indians had been announced on opening day. The Indians and Buffalo are still not permitted to publicly discuss or comment on the move per rules set forth by the National Association, which is the governing body of the minors. Teams can't speak about potential affiliation changes until negotiating with new potential affiliates officially begins on September 18th.

These are exciting times for the Indians, and really the only reason they are leaving Buffalo is because of the unique opportunity to move their Triple-A club in-state and in the state capital no less. The Indians would not have left Buffalo for any other situation. With the move, the Indians may now be able to promote their Triple-A club a little more and also air some games on their cable network SportsTime Ohio. Also, Columbus has a new state-of-the-art ballpark set to open next season that will be a huge draw.

Buffalo will not be without a team for long as they are expected to sign an affiliation agreement with either the Toronto Blue Jays or New York Mets. They get excellent fan support, run a first class organization, have a nice ballpark, and provide a good location for several northeastern teams looking to bring their Triple-A operation closer to the parent club. Buffalo finished the 2008 season with 590,386 in paid attendance, which was an increase of 17,751 from last season. Buffalo ranked 3rd out of 14 International League teams (behind only Louisville and Pawtucket) with an average attendance of 8,812.

Lake County Set To Change Leagues In 2010

Single-A affiliate Lake County will leave the South Atlantic League (SAL) after next season and move into the Midwest League (MWL) starting in 2010. This is a move that had actually been in the works for over a year behind the scenes, and finally came to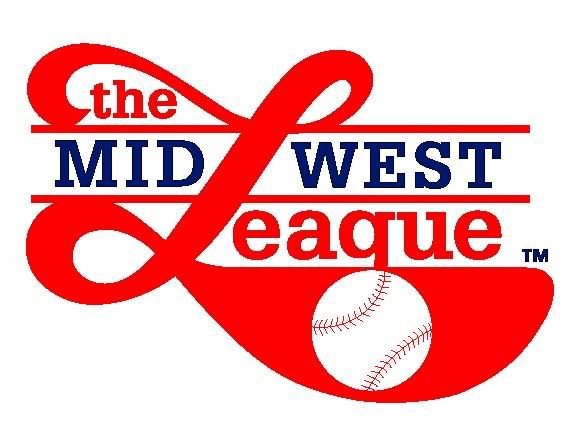 pass when Tampa Bay moved their Single-A affiliate from Columbus, GA to Bowling Green, KY. Their move to Bowling Green was the partner Lake County had been looking for as they needed a second team in the mix in order to swap leagues.

The move is a no-brainer for both teams, especially Lake County. If the locations of the 16 SAL franchises were to be plotted on a map, Lake County would be the furthest team away from every other team to the upper left corner of the map. They are not centralized with anyone in the league at all, and every opponent they play on the road requires some very long bus trips, some 12-16 hours away. The change to the MWL does not alleviate the travel problem completely as now Lake County will be the most northeastern team in the league, but the distances to the other teams is not nearly as far and the league itself is more centralized in Ohio, Michigan, Indiana, Illinois, Wisconsin and Iowa. Lake County will likely be placed in the Eastern Division where just about all of their opponents are located in Michigan or Ohio and will be less than four hours away. Compare that to their current division setup in the SAL where opponents like Hickory and Greensboro are 8-10 hours away.

Hodges Sets Record
It had been a struggle ever since the All-Star break, but third baseman Wes Hodges finally eclipsed the Akron single-season franchise RBI record the final weekend of the season. The record-breaker came on a big night on Saturday when he went 3-for-5
with a 2B, HR, and 4 RBI. The native of Chattanooga doubled home a run in the first to get to 94 RBI, and then cracked a three-run homer in the fifth to move past Chan Perry for first place on the all-time list. Hodges finished the season with 97 RBI for the year, one better than Perry's total of 96 set in 1997 (the first year the Aeros were in Akron).

Hodges finished the year hitting .290 with 18 HR, 97 RBI and an .821 OPS in 133 games. Hodges was about as consistent as you can get as far as production goes as he never had less than 17 RBI or more than 21 RBI in any month this season. He did seem to wear down some in the second half as he hit .315 with an .862 OPS in 91 games before the All Star break, but in 41 games after the break hit just .238 with a .728 OPS.

Hodges is close to being major league ready and is being sent to the Arizona Fall League in October to try and push that development. He will likely go to spring training next year as a part of major league camp, and then start the year in Triple-A Columbus, but at some point he could be an option to fill the void the Indians have at third base next year and has to be pegged as the everyday guy starting in 2010.

Playoff Recap
Akron is tied in their best-of-five series with Bowie 1-1 in the opening round of the Eastern League Playoffs. In Game 1 on Wednesday night, Akron won in exciting fashion 6-5 in 12 innings. Outfielder Matt LaPorta was the star of the night going 4-for-5

with a 2B, 2 HR, and 4 RBI including the game winning single in the 12th inning. First baseman Stephen Head saved the game in the 9th inning by making an incredible diving defensive stop that prevented Bowie from pushing across the winning run. Right-hander Neil Wagner was the hero on the pitching side of the ledger throwing three shutout innings of relief all in extra innings to get the win.

Things did not go so well for Akron in Game 2 last night as they were blown out 11-3. Shortstop Josh Rodriguez was the lone offensive star going 2-for-4 with 2 runs scored and a triple. Game 3 of the series is tonight in Akron, OH at Canal Park (7:05 PM), and the pitching matchup has Akron left-hander Ryan Edell (7-8, 3.80 ERA) facing off against Bowie right-hander David Hernandez (10-4, 2.68 ERA). Indians designated hitter Travis Hafner is expected to play in the game on a rehab assignment. Game 4 on Saturday is also in Akron (6:05 PM) with Akron right-hander Frank Herrmann (11-6, 4.10 ERA) vs. Bowie right-hander Chris Tillman (11-4, 3.18 ERA). Game 5 (if necessary) is on Sunday and moves back to Bowie (5:05 PM) with Akron right-hander Kevin Dixon (9-11, 4.41 ERA) vs. Bowie right-hander Zach Clark (4-2, 3.60 ERA).


Lake County won Game 1 of their best-of-three series matchup against West Virginia 10-4 on Wednesday night in the opening round of the South Atlantic League Playoffs. Right-hander Joey Mahalic picked up the win going five scoreless innings allowing just four hits and striking out three. Outfielder Juan Valdes went 2-for-4 with a 2B, HR and 4 RBI, and third baseman Karexon Sanchez went 2-for-5 with a HR and 2 RBI to pace the offense. After a day off last night, the series picks back up tonight with Game 2 moving to Eastlake, OH at Classic Park (7:05 PM). Lake County will send right-hander Chris Archer (4-8, 4.29) to the mound to face West Virginia right-hander Evan Anundsen (12-8, 4.26). Game three, if necessary, will be played on Saturday at Classic Park (7:05 PM). The winner of the series will play the winner of Southern Division Championship series with play in the best-of-five Championship Series starting on Monday September 8th at 7:05 PM in either Lake County or West Virginia.

Affiliate Notebook
Buffalo Notes (66-77, 5th place, 21.5 GB): First baseman Jordan Brown finally settled in at Buffalo late in the year. While overall he only hit .281 with 7 HR, 51 RBI and had a .754 OPS, since the All Star break he was the Brown of old hitting .311 with 3 HR, 24 RBI, and an .848 OPS in 35 games. He also piled up 30 doubles, which led Buffalo and was in the top ten in the league. ... In his final start of the season last Thursday, left-hander David Huff allowed just two runs on two hits, two walks and had four strikeouts in five innings to get the win. Huff's season is finished as he will not pitch in Cleveland this year because of his innings total and because of roster reasons. Huff finishes the season 11-5 with a 2.52 ERA and in 146.1 innings allowed just 112 hits, 29 walks, and struck out 143 in 27 combined starts at Akron and Buffalo. ... Left-hander Scott Lewis and three relievers combined on a three hit shutout on Friday. Lewis was outstanding once again going six shutout innings allowing just two hits, no walks and had six strikeouts. In four starts at Buffalo, Lewis went 2-2 with a 2.63 ERA. ... Right-hander Preston Larrison threw 11 consecutive scoreless outings covering 10.2 innings from August 1st to the 27th before surrendering a run in his final outing of the season on Saturday when he allowed a run in two innings. In 19 games at Buffalo, Larrison went 1-2 with a 3.60 ERA. ... Infielder Jorge Velandia was traded to the Tampa Bay Rays for cash considerations. Velandia hit .209 with three doubles and eight RBI in 52 games with the Buffalo this year. ... On Friday, right-hander Jeff Stevens and catcher Yamid Haad were activated off the temporary inactive list, and catcher Armando Camacaro was placed on the disabled list.


Akron Notes (80-62, 2nd place, 4.0 GB): After a slow start, left-hander Tony Sipp finished the season at Akron in dominating fashion. He struggled in his first three outings and gave up seven earned runs in 3.2 innings, but in his final 13 appearances covering 18 innings he allowed just two earned runs on 11 hits, 5 hits, and 29 strikeouts. In 24 combined appearances with the GCL Indians, Kinston and Akron, Sipp went 0-3 with a 2.67 ERA and piled up 46 strikeouts in 33.1 innings. ... First-baseman Matt Whitney's career-high 11-game hitting streak came to an end on Saturday. Whitney hit .400 over his streak, and finished the year hitting .268 with 10 HR, 58 RBI, and .760 OPS. ... Right-hander J.D. Martin made his regular turn in the rotation on Sunday, but only pitched a planned two innings in order to get ready for his Game 2 start in the playoffs on short rest yesterday. ... Catcher Carlos Santana joined Akron on Sunday and took the spot of backup catcher Damaso Espino on the roster. In his Akron debut on Sunday he hit a home run to right field, and will see considerable playing time the rest of the playoffs. ... Last Thursday catcher Doug Pickens was put on the disabled list with a strained left calf and outfielder Matt LaPorta was activated from the temporary inactive list. ... On Saturday, right-hander Scott Roehl was placed on the temporary inactive list and right-hander T.J. Burton was activated from the temporary inactive list. ... Outfielder Nick Weglarz and left-hander Scott Lewis were added to the Akron playoff roster.


Kinston Notes (37-32, 3rd place, 6.5 GB, 72-66 overall): Kinston ended the season with the third best overall record in the Carolina League, but did not make the playoffs for the first time since 2000. Kinston had qualified for the Carolina League Playoffs for a league record seven straight seasons from 2001-2007. During that time, Kinston made it to the Mills Cup Championship Series four times, winning it all twice (2004, 2006). The last time Kinston did not make the playoffs was in 2000 when the club finished with an overall record of 68-69. Kinston has made the playoffs in all but six seasons in their 22 seasons as a Cleveland Indians affiliate and have never missed the playoffs in back to back season as part of the Indians farm system. ... First baseman Beau Mills' season ended prematurely as a quad injury he suffered two Saturday's ago had him finish out the season in the trainer's room. The injury halted his attempt to break some club records, and he finished the year with 34 doubles which ties him for first all time with Richie Sexson (1995) for the most doubles in a season in franchise history. Mills also finished third in the record books for total bases (244) and RBI (90). In 125 games Mills hit .293 with 21 HR, 90 RBI, and an .880 OPS. ... Right-hander Hector Rondon carried a no-hitter into the fifth inning last Thursday in his final start of the season and finished the night allowing one run on three hits, one walks and had eight strikeouts in six innings. The 20-year old Rondon finished the season 11-6 with a 3.60 ERA in 27 starts. ... Right-hander Jeanmar Gomez finished up his season on Sunday with another solid effort going six innings and allowing two runs on seven hits, ones walk and four strikeouts. The 20-year old finishes the season at 5-9 with a 4.55 ERA, and in his last nine starts he did not give up more than two earned runs in any start by going 2-1 with a 2.03 ERA. ... Left-hander Matt Meyer is set to go to the Hawaii Winter League in November to continue his development as a left-handed specialist in the bullpen. In 43 appearances out of the bullpen, Meyer went 4-2 with a 4.23 ERA and had 61 strikeouts in 55.1 innings. ... Infielder Jared Goedert tied the franchise record for sacrifice flies in a season with nine, and set the franchise record for grounding into double plays with 19 on the season.



Lake County Notes (34-36, 4th place, 11.0 GB, 75-65 overall): On Tuesday right-hander Annillins Martinez was removed from the playoff roster and right-hander Josh Judy was added. Judy was in Kinston the last few weeks where in seven appearances he was 0-0 with a 1.93 ERA, and in 42 combined appearances between Lake County and Kinston this year is 12-1 with a 3.26 ERA and has 97 strikeouts in 88.1 innings. ... On Friday right-hander Rob Bryson made his first appearance since going on the disabled list on July 29th with a shoulder injury. Bryson threw a perfect 1-2-3 inning and struck out two. ... On Tuesday left-hander Ryan Morris was placed on the disabled list with a strained rotator cuff in his left shoulder. In 27 starts Miller was 9-7 with a 3.76 ERA. ... On Saturday right-hander Chris Archer went six strong innings and allowed two runs on three hits, two walks and had seven strikeouts. Left-hander John Gaub followed Archer and threw three scoreless innings striking out six. ... On Monday, the game of the regular season, left-hander Ryan Miller finally ended his winless streak at 17 consecutive starts as he picked up his first win since May 18th. Miller went five innings and allowed five runs on ten hits, three walks, and had six strikeouts. Miller finishes the season 8-7 with a 3.72 ERA in 26 starts. ... Right-hander Eric Burger was activated from the disabled list on Monday and threw two hitless, scoreless innings. ... Last Friday right-hander Joanniel Montero struck out nine batters in five innings of work. Montero finished the year 4-7 with a 5.38 ERA in 28 combined appearances between Lake County, Kinston, and Akron. ... Last Thursday right-hander Anillins Martinez was added to the roster from Mahoning Valley and left-hander Garrett Rieck was placed on the disabled list. Also, with Bryson being activated from the disabled list, right-hander Dallas Cawiezell was placed on the disabled list.


Mahoning Valley Notes (29-43, 5th place, 15.5 GB): On Wednesday the Indians announced that they have extended their player development contract with Mahoning Valley for two years through the 2010 season. ... 2008 second round pick Trey Haley made his Mahoning Valley debut on Friday night. It was a rough first outing for the 18-year old as he allowed three runs, three hits, two walks and had one strikeout in one inning of work. In three combined appearances with Mahoning Valley and the GCL Indians, Haley has allowed eight runs on four hits, seven walks, and has two strikeouts in 2.1 innings pitched. ... Left-hander Heath Taylor is finally back pitching again as arm problems shut him down in late April. Taylor has now made four rehab appearances the last two weeks between Mahoning Valley and in Winter Haven and has thrown four shutout-hitless innings with three walks and eight strikeouts. In 14 combined appearances between Kinston, Mahoning Valley and the GCL he is 2-2 with a 4.01 ERA.

Photos courtesy of the Buffalo Bisons, Akron Aeros, Kinston Indians, Lake County Captains, Columbus Clippers, Midwest League, and Carl Kline
User Comments
No comments currently. Be the first to comment!