Minor Happenings: One Man "Reck"ing Crew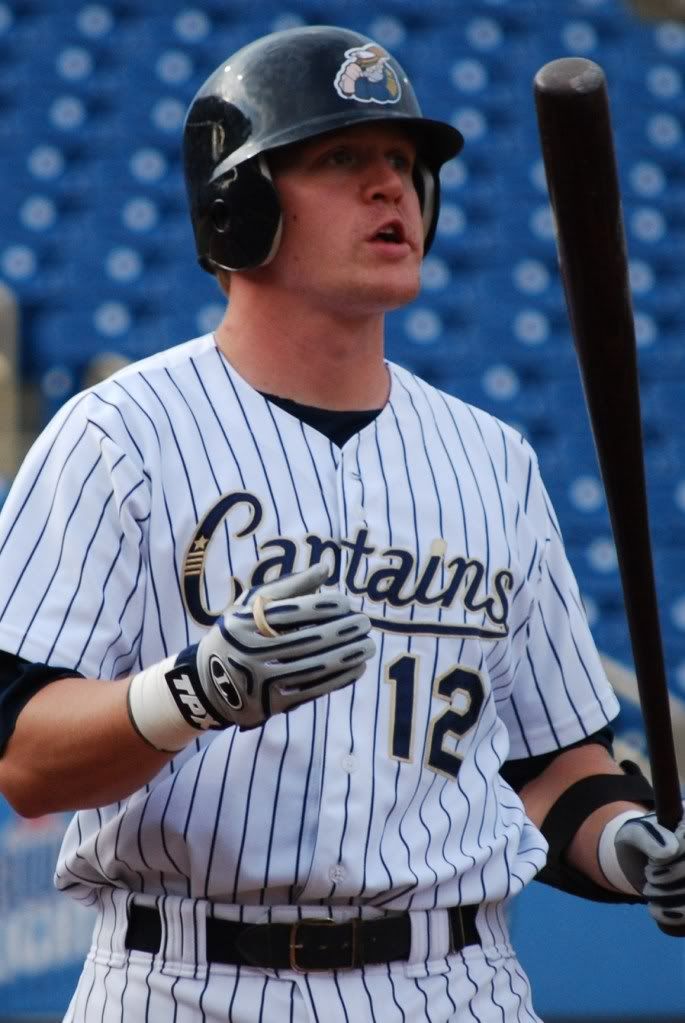 "Minor Happenings" covers the important developments and news in the Indians farm system. While most of the information in this report is from my own research and through interviews I have conducted with organizational personnel, some information in this report is collected and summarized from the various news outlets that cover each team.
Short update today due to me being in transit to Kinston yesterday and today. I will be at Grainger Stadium tonight (Friday) in Kinston to see the K-Tribe in action, and then catch them the following weekend in Myrtle Beach.
As a reminder, Paul and I hosted our weekly radio show on Wednesday this week because of my travel situation. Also, I had a few player feature pieces this past week on the likes of Nick Weglarz and Chris Jones.
In case anyone missed it, the Indians on Thursday traded right-handed reliever Rafael Betancourt to the Colorado Rockies for minor league right-handed pitching prospect Connor Graham. I'll have more soon on Graham once I have some time over the weekend to get some comments on him and do some research. Initial take: decent upside power-armed pitcher who has backend bullpen potential. I am not bowled over by the guy, but am satisfied with the trade considering I did not expect much for Betancourt. He's certainly an intriguing prospect, and I will have more on him soon.
Last, in my hurry to post this piece while I am holed up in a hotel room and trying to get some sleep before a long day of travel and a game tomorrow, please excuse any typos in this posting.
Onto the Happenings...
Indians Minor League Player Of The Week
(for games from July 16th through July 22)
Nate Recknagel (First Baseman - Lake County)
.550 AVG (11-for-20), 5 R, 3 2B, 1 3B, 3 HR, 11 RBI, 2 BB, 4 K
Wow, talk about a hot week for Single-A Lake County infielder Nate Recknagel. The former University of Michigan product taken in the 19th round of the 2008 Draft completely tore up South Atlantic League pitching for the week, and now on the

season is hitting xx. In just five games he piled up four different multi-RBI games and homered in three different games for the week. He has only played in 55 games for Lake County, but has been very productive as for all players in the league with 40 RBI or more his .82 RBI per game played is tops in the league.
Recknagel is finally getting comfortable at the plate and seeing the ball well, which shows in the numbers of late. That said, he still is a man without a position in the organization. In his short stint at High-A Kinston earlier in the season he did manage to play all 25 of his games at first base. After free agent first baseman Ole Sheldon was signed, Recknagel was moved back to Low-A Lake County and in 55 games there this year has started just 18 games at first base and two games at third base while playing as the designated hitters in the other 35 games. In his defense, Lake County first baseman Chris Nash is an exceptional defensive first baseman so he usually gets precedence at first base.
Recknagel has very good power and strength, and set a Michigan home run record with 23 last year. The Indians worked on him as a catcher in Instructional League last year and spring training earlier this year because he is challenged defensively at first base and considered a below average defender who needs a lot of work there. On the season he is hitting .281 with 11 HR, 53 RBI, and a .823 OPS.
Honorable Mentions:
Paolo Espino (RHP - Kinston): 2-0, 2 games, 0.64 ERA, 14.0 IP, 6 H, 1 ER, 1 BB, 14 K
Hector Rondon (RHP - Columbus): 1-0, 1 game, 1.50 ERA, 6.0 IP, 7 H, 1 ER, 0 BB, 5 K
Matt LaPorta (OF - Columbus): .364 AVG (8-for-22), 4 R, 4 2B, 0 3B, 0 HR, 3 RBI, 2 BB, 3 K
Andy Marte (3B - Columbus): .364 AVG (8-for-22), 7 R, 1 2B, 0 3B, 4 HR, 9 RBI, 1 BB, 4K
Jose Constanza (OF - Akron): .421 AVG (8-for-19), 7 R, 0 2B, 1 3B, 0 HR, 2 RBI, 6 BB, 2 K, 2 SB
Jesus Brito (3B - AZL Indians): .500 AVG (8-for-16), 6 R, 2 2B, 1 3B, 0 HR, 3 RBI, 1 BB, 2K
Previous Winners:
07/09 to 07/15: Matt McBride (OF - Akron)
07/02 to 07/08: Marty Popham (RHP - Mahoning Valley)
06/25 to 07/01: Andy Marte (3B - Columbus)
06/18 to 06/24: Nick Weglarz (OF - Akron)
06/11 to 06/17: Trey Haley (RHP - (Lake County)
06/04 to 06/10: Michael Brantley (OF - Columbus)
05/28 to 06/03: Donnie Webb (OF - Lake County)
05/21 to 05/27: Jordan Brown (1B/OF - Columbus)
05/14 to 05/20: Paolo Espino (RHP - Kinston)
05/07 to 05/13: Lonnie Chisenhall (3B - Kinston)
04/30 to 05/06: Nick Weglarz (OF - Akron)
04/23 to 04/29: Matt McBride (1B - Kinston)
04/16 to 04/22: Eric Berger (LHP - Kinston)
04/08 to 04/15: Kelvin De La Cruz (LHP - Kinston)
Director's Cuts
Indians Farm Director Ross Atkins was in Columbus this past week and upon returning offered up some comments on two of the most important pitchers in the organization and (in my view) who have a strong bearing on how successful this team can be in 2010:
On Fausto Carmona: "I think Fausto was really impressive and in my opinion was better than his line. He got most of his outs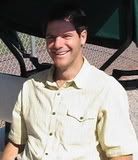 on the ground that were not strikeouts. His strikeouts were dominant strikeouts. They were not locating pitches, they were put away pitches that overmatched Triple-A hitters and a couple of hitters with major league experience. It was a very impressive outing overall. Some of the things he is doing is he is staying within his delivery, staying more on line, and using a pre-pitch routine attacking hitters and thinking it through what he wants to do to hitters and not relying on the catcher so much. Being a pitcher so to speak. Some of the finer things we want to see him do and make sure he is doing is repeating the things I mentioned we are asking him to do, holding the ball from the set position, controlling the running game, and making sure the game is at his pace and not at the pace dictated by the outcomes of at bats. So he is doing those things, is aware of them, and talking about them and it is really impressive how he has handled it. I am sure he is anxious and wants to contribute, but he is sticking to the process and staying focused and has been a very big influence on our younger players."
On comparisons of Carmona and Hector Rondon: "They have different fastballs as Hector has a fastball that is late jumping and can get outs at the top of the zone, where Fausto was a sinkerballer in Triple-A and the major leagues and has more natural sink than Hector. They are similar in the confidence in the fastball, and similar in the confidence to put the ball on the plate. Hector is 21 years old and is in Triple-A and has already cruised through two starts. He is not yet all of what he is going to be. There is a slider to come, he flashes a good slider, but he is gonna have a very good slider. His changeup is still too hard. With really just one pitch - his fastball - he is able not only to compete but pitch very well at Triple-A. That's what is similar to Fausto is the success. How they are having the success is a little bit different. It is interesting to see pictures of Fausto when he was at that age and at that level and look at Hector and there are some similarities. But mostly what it comes down to is they both love to compete and put their fastball on the plate."
King Of No-Decisions
Double-A Akron left-handed starting pitcher Ryan Edell is having a very good return trip around the Eastern League this season. He opened the season in Akron, but was quickly reassigned to Triple-A Columbus on April 12th and inserted into the bullpen

there. He made just nine appearances and went 0-2 with a 6.91 ERA there, and was returned to Akron on May 12th. Since his return to Akron, he has settled into the starting rotation and has been fantastic where in 14 starts he is 2-1 with a 2.78 ERA, and in 74.1 innings as a starter has allowed 72 hits, 15 walks, and has 79 strikeouts. He has not allowed more than four runs in any start and has allowed two runs or less in nine of them. Yet, with such consistent performances and limiting the opposition to so few runs, he has 11 no decisions in those 14 starts.
Edell is a strikethrower with an advanced feel to pitch, as evidenced by his 4:1 strikeout to walk ratio this year. The surprising development with Edell is he is averaging over a strikeout an inning this year (9.43 K/9) in 24 combined appearances between Columbus and Akron (90.2 IP, 95 K). The bump in strikeouts is due to his more aggressive approach this year attacking the zone and his fastball has shown more life compared to last season. He has actually seen a bump in his velocity this year where this season his four-seam fastball has averaged about 87-88 MPH topping out at 91 MPH, which is an improvement over last season's 85-86 MPH average velocity and topping out at 88-89 MPH. Also, his fastball command to the inside part of the plate is better and his changeup has improved and become a good weapon for him giving him a pitch to keep hitters off balance.
Coaches Corner: Tony Arnold
I had a chance to sit down with Single-A Lake County Pitching Coach Tony Arnold before the game on Sunday to talk about some of his pitchers:
On Alexander Perez: "What we saw in spring training, we were excited about the kid. A young kid that had a feel for all three of

his pitches and can throw them for a strike whenever he wants to. He left here partly because of his age and partly to try and get him to understand to pitch and get outs with his fastball. Over the course of the season he has started to get better and better at that and has allowed him to get deeper into games. He is another that I watched mature, and when you can throw three pitches for strikes along with his demeanor and the person he is it was fun to have him. We knew we were probably not going to have him for long, but that is what we are here for. You want many of the guys you have to leave, and he was very excited when he got called up and that is what you like to see. Very deservingly so. When you can do what he can with the ball, and as long as you understand hitters and how to attack them and stay with a gameplan, I see him being very successful. He is hitting 90-91 MPH a few times, but when you look at Jeanmar Gomez and Hector Rondon [when they were here two years ago] their bodies blew up. I mean I looked at Rondon in spring training and was like
User Comments
No comments currently. Be the first to comment!