Minor Happenings: Popham a No-Hit Wonder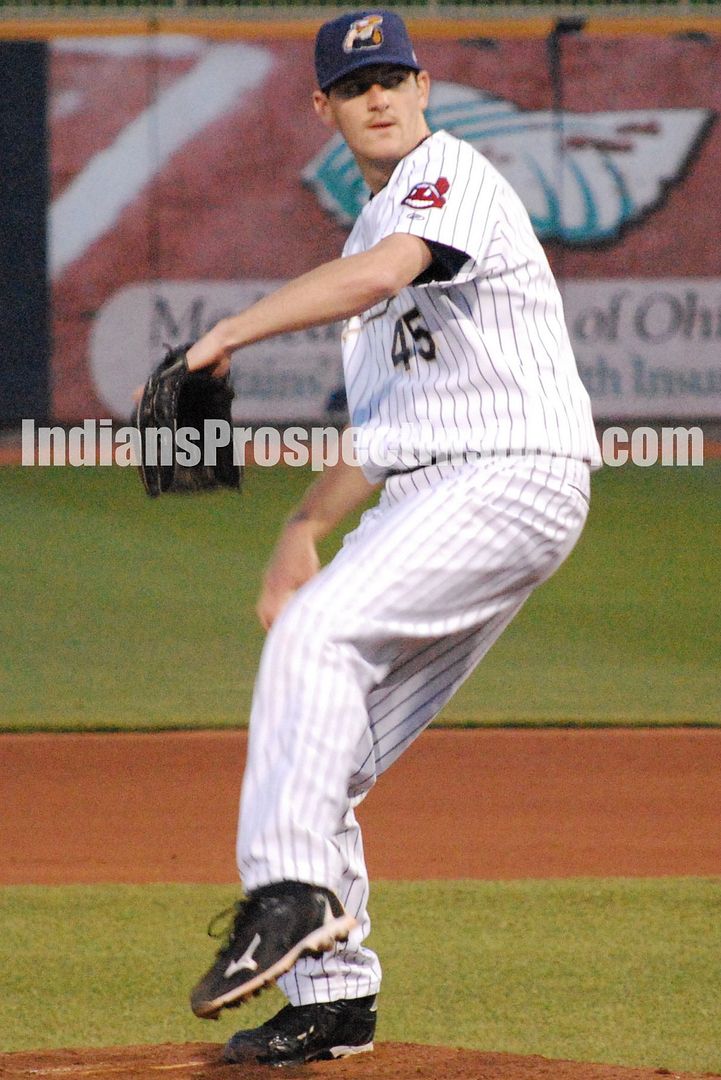 "Minor Happenings" is a weekly column which covers the important developments and news in the Indians farm system. While most of the information in this report is from my own research and through interviews I have conducted with organizational personnel, some information in this report is collected and summarized from the various news outlets that cover each team.
The minor league regular season has come to a close, and with that this year's
Minor Happenings
updates will soon as well. That said, with three teams in the playoffs there is still lots to talk about through the end of this month, so the
Happenings
should continue to be strong through the end of the month when we wrap it all up with the year end Tony Awards.
The postseason excitement kicks up tonight for three Indians' affiliates as Triple-A Columbus, High-A Kinston, and Low-A Lake County open up first round play. On the hill tonight will be left-hander David Huff (Columbus), left-hander T.J. McFarland (Kinston), and right-hander Brett Brach (Lake County). The full schedule and probables for the first round
can be seen here
.
Also, just a quick reader note to mention that I have tons of interviews in the queue that will start to get out over the course of the next several weeks. New players like Alex Lavisky, Cole Cook, Tony Dischler, Chase Burnette, and Michael Goodnight, along with others like Zach Putnam, Josh Judy, Trey Haley, Roberto Perez, Marty Popham and others will all be posting between now and really the end of the year. So be on the lookout for these 20-25 player features coming throughout the fall.
Speaking of fall, Instructional League kicks up in a week, so I should be posting the roster and schedule soon. Also, I will be going out there to Arizona the final week in mid-October to see how the players are doing as well as catching a game or two of the Arizona Fall League to see how our young, top prospects are doing there.
Good luck to the Tribe farmhands tonight and throughout the playoffs....and with that onto the
Happenings
...
Indians Minor League Player of the Week
(for games from August 26th to September 6th)
Marty Popham (Right-handed pitcher
User Comments
No comments currently. Be the first to comment!