Minor Happenings: Popham And Rondon Nearly Perfect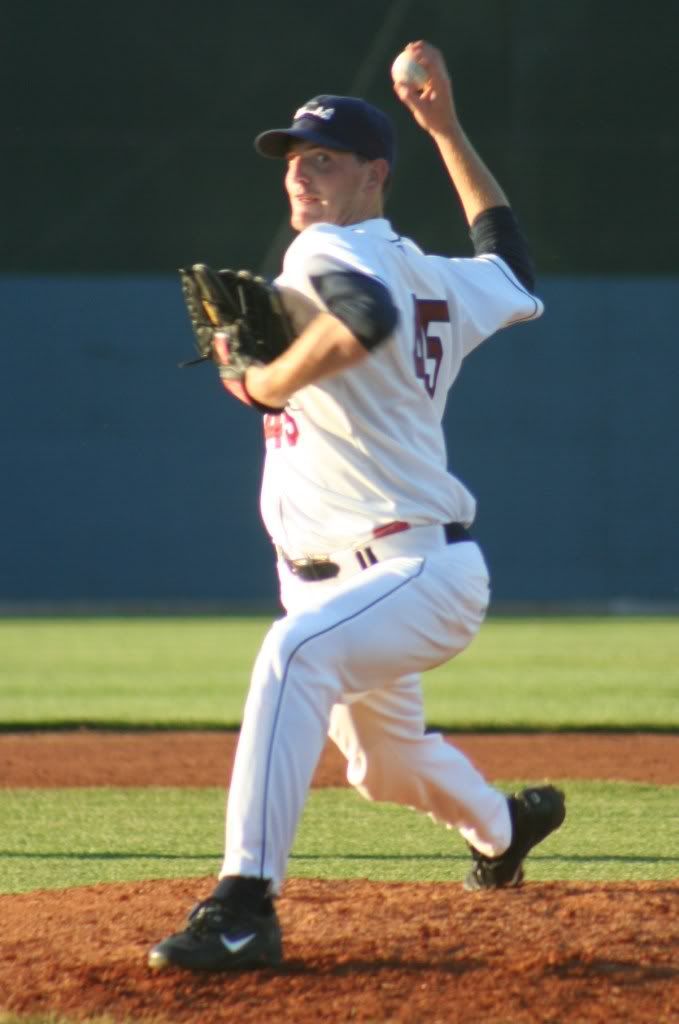 "Minor Happenings" covers the important developments and news in the Indians farm system. While most of the information in this report is from my own research and through interviews I have conducted with organizational personnel, some information in this report is collected and summarized from the various news outlets that cover each team.
A little different format this week with Happenings due to time constraints and other obligations this entire weekend which prevent me from doing the regular format.
Anyway, just a reminder, but be sure to follow me on Twitter for all the latest Indians minor league news. Also, check out yesterday's piece on Jason Smit to see what he has been up to since he signed three years ago as a 16-year old.
Next week I have a busy week planned with a visit to Mahoning Valley on Wednesday, Akron on Friday, and then Lake County on Sunday. Since I am less than two weeks away from my near two week summer excursion with the family, I am getting in some visits to all the affiliates before I take in a couple games during my family trip to see the Kinston Indians play in Kinston and also in Myrtle Beach.
One programming note, I am scheduled to be on STO's "Minor League Magazine" show on Tuesday August 4th, so as that draws nearer I will have more details. Having just returned from Myrtle Beach and seeing Kinston and all the other affiliates in the past month, I should have some fresh views of all the players and look forward to the show.
Onto the Happenings...
Indians Minor League Player Of The Week
(for games from July 2 through July 8)
Marty Popham (Right-handed Pitcher - Mahoning Valley)
2-0, 2 games, 0.00 ERA, 13.0 IP, 3 H, 0 R, 1 BB, 15 K, 0.70 BB/9, 10.4 K/9, 0.31 WHIP
Mahoning Valley right-hander Marty Popham has been about as good as you can get in his last two starts. The stat line says it all in his last two outings as in 13.0 innings he has a microscopic 0.31 WHIP, hasn't allowed a run, and has a video game like

one walk to 15 strikeouts. He had perhaps the best outing of any Indians starter this season at High-A or below, and only Akron right-hander Jeanmar Gomez's perfect game several weeks ago really tops his outing system wide.
On Wednesday night Popham showcased his low 90s fastball all night, mixing in his solid-average slider and changeup, and threw 6.1 innings of perfect baseball before walking a batter with one out in the seventh inning and then got the next two batters out to end the inning and his night. Right-hander Austin Adams came in for relief in the eighth inning to preserve the no-hitter, but with two outs in the ninth inning he allowed an infield single to second base which ended the dreams for him, Popham, and the rest of the Mahoning Valley team of being a part of a combined no-hitter. Given that most starting pitchers at the short-season Single-A level are on a strict 75-pitch count, there was no way Popham was going back out in the eighth inning to continue his chance at the no-hitter. The fact he made it through seven innings and came in under his pitch count is a testament to how efficient and great he was on Wednesday night.
In four starts so far at Mahoning Valley, the 6'6" 235-pound Popham is 2-0 with a 1.57 ERA (23.0 IP, 13 H, 4 BB, 23 K). His early success is a byproduct of the work his did in spring training and out in extended spring training on his mechanics. He also was stretched out from a reliever to a starter, so he worked a lot on developing a routine and the results to date speak for themselves. Given Popham's age and year of professional experience already, he shouldn't stay in Mahoning Valley for long, especially after his last two performances. He should be promoted soon to Low-A Lake County or even High-A Kinston.
One note about the honorable mentions below. What a great week of pitching performances in the system from others like Hector Rondon, Josh Tomlin, and Danny Salazar. Also, from a hitting perspective, outfielder Jordan Henry has been impressive in the early going in Mahoning Valley (looks a lot like Coco Crisp to me both in play and look) and also the mystery third baseman Jesus Brito had a heckuva week stuffing the stat sheet in Arizona. I say mystery because I don't know a lot (yet) about Brito, but his early performance is something to note going forward.
Honorable Mentions:
Michael Brantley (OF - Columbus): .417 AVG (10-for-24), 7 R, 1 2B, 0 3B, 1 HR, 3 RBI, 1 BB, 2 K, 2 SB
Matt LaPorta (OF/1B - Columbus): .435 AVG (10-for-23), 3 R, 4 2B, 0 3B, 1 HR, 7 RBI, 3 BB, 3 K
Hector Rondon (RHP - Columbus): 1-1, 2 games, 2.25 ERA, 12.0 IP, 4 H, 3 R, 3 BB, 16 K
Josh Tomlin (RHP - Akron): 1-1, 2 games, 1.59 ERA, 14.0 IP, 12 H, 3 R, 3 BB, 9 K
Danny Salazar (RHP - Lake County): 1-0, 2 games, 0.75 ERA, 12.0 IP, 6 H, 1 R, 3 BB, 11 K
Nate Recknagel (INF - Lake County): .346 AVG (9-for-26), 3 R, 0 2B, 0 3B, 1 HR, 6 RBI, 4 BB, 4 K
Jordan Henry (OF - Mahoning Valley): .417 AVG (10-for-24), 9 R, 2 2B, 0 3B, 0 HR, 2 RBI, 6 BB, 4 K, 5 SB
Jesus Brito (3B - AZL Indians): .435 AVG (10-for-23), 10 R, 2 2B, 2 3B, 2 HR, 7 RBI, 4 BB, 6 K, 2 SB
Previous Winners:
06/25 to 07/01: Andy Marte (3B - Columbus)
06/18 to 06/24: Nick Weglarz (OF - Akron)
06/11 to 06/17: Trey Haley (RHP - (Lake County)
06/04 to 06/10: Michael Brantley (OF - Columbus)
05/28 to 06/03: Donnie Webb (OF - Lake County)
05/21 to 05/27: Jordan Brown (1B/OF - Columbus)
05/14 to 05/20: Paolo Espino (RHP - Kinston)
05/07 to 05/13: Lonnie Chisenhall (3B - Kinston)
04/30 to 05/06: Nick Weglarz (OF - Akron)
04/23 to 04/29: Matt McBride (1B - Kinston)
04/16 to 04/22: Eric Berger (LHP - Kinston)
04/08 to 04/15: Kelvin De La Cruz (LHP - Kinston)
Director's Cuts
Lots of different comments from Indians Farm Director Ross Atkins this past week regarding a potpourri of players in the Indians system:
On Juan Lara: "[His story] really has been impressive. Moving from our initial expectations that he would potentially never pitch again to let's see how he can recover from surgery and physically maintain and manage the torque it takes to throw a fastball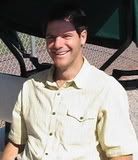 and 35 pitches in a professional game. Can he manage that and what that means to his body to now watching him do it and watching him go through an incredible process to get his body to this point where he is pitching professionally again. It has really been remarkable. The Arizona Summer League team which is essentially comprised of about 25-30 18-year olds who don't know Lara and just bits and pieces of his story gave him a standing ovation on and off the field in his first outing. If he never pitches in the major leagues again, it has already been an amazing accomplishment, and who knows let's see what happens."
On Andy Marte: "I think first and foremost we are very glad that he cleared waivers and he is still with us. He is obviously very talented, and even to do it at the Triple-A level you have to be very talented. I think what we are looking for from him is to sustain that in Triple-A, which he has really never sustained this type of success at Triple-A. Once he has done that he is going to make us make a very tough decision. At this point it would be too early to say that Marte is the next third baseman or is an extremely valuable piece, but if he can sustain it for even the next month or the remainder of the year he is going to make us make a very tough decision. What we are trying to answer is if his swing is easier to attack against a pitcher who can execute his pitches better. We are trying to answer that, which is hard to do without seeing it [at the major league level]. Just watching a guy swinging and saying it is not going to translate is a difficult thing to do. I would say though if he can sustain this level of performance at Triple-A, that he has major league value to someone at some level on some front. He is extremely athletic, a very good defender and versatile, so if that type of offensive production holds up he is going to help a major league team."
On Matt LaPorta: "He has handled a lot exceptionally well. We talked about it last year just everything he went through with Team USA, the Futures Game, the trade, and the expectations from the trade, then in his second full season coming to the major leagues early with a lot expected. I am sure he was not happy with the performance he had when he was in Cleveland, but it was such a short stint he went right back to Triple-A and the first thing that he did was get to work. He said "what do I need to do, how do I get back up there, how do I help this team win" and I think he enjoys the team concept and definitely plays to win. I think he can play [either first base or the outfield]. We are extremely confident in his ability to play the outfield. He played first base as an amateur and he has very good baseball instincts. Now, we need to expedite the knowledge to the point that he is an everyday major league player and it is hard to do that when you only have a couple years and really only one of those two years with us. It is just expediting the knowledge of learning to play two positions the way Eric Wedges wants them to be played. Not the University of Florida or his high school team, but our expectations with cutoffs and relays, and our expectations of positioning and other game situations. So there is a lot of information we need to get on his plate in a short period of time."
On Hector Rondon: "He has essentially done everything we have asked him to do; however, we do not think his slider and changeup are effective enough at the major league level to get outs. He still gets outs with them in Double-A, but we want to see that happens in Triple-A and we feel like it is going to take a little bit better hitter to show him that he needs to use his pitches more effectively and not rely on the fastball as much. The slider needs to be a little better, and the changeup needs to be better and not just be a pitch as it needs to be a major league average pitch. And the best feedback he can get is from the hitters."
On Wes Hodges: "The great thing about that injury (wrist) to position players is they typically do not lose the feel for the bat. I saw him play [last week] in Lake County. He looked very comfortable and drove a double into the gap and looks a 100% so we are excited to have him back in the fold in Columbus."
On Nick Weglarz: "He is really locked in. He has the power and discipline, and he has the confidence. He drives the ball further than anyone that we have in our minor league system. He and Matt LaPorta and Beau Mills, I mean take your pick as they all hit the ball a long way. He has a lot of power and a lot to like. The think that stands out about Nick is you go watch him play and you see his confidence, you see how aggressive he is, and as a baseball player you want him on your team. I think Eric Wedge is going to be excited to have him one day."
On Abner Abreu: "He had an .850 OPS or so in that league at 19, there are not a lot of guys doing that. He was making huge strides defensively, he is an average runner down the line, and he will learn to steal bases. There are a lot of tools and excitement there, and there really is a high ceiling for him and really he may be the highest ceiling player we have at the lower level. We actually have a second opinion on the shoulder, so there is the potential for surgery, but it is not something that is career altering."
On Chun Chen: "We like his bat to ball [ability]. He is a guy from Taiwan who was relatively high profile coming out of there two years ago and has made strides with his English and game-calling. It is an unbelievable transition what these guys go through as we do everything we can to make them comfortable as we have a translator with them almost everyday. At some point they are completely on an island whether it is ordering dinner or at home or in their hotel alone with no one to talk to. It is an incredible transition and he has handled it well, which I think bodes well for future success. His defining tool is definitely his bat. He has an uncanny knack to square the ball up and square it up often. He is only 20 years old, so if we can develop him as a leader behind the plate then we definitely have something."
On Lurvin Basabe: "He is a good player, and he is only 19. Travis Fryman is excited about the strides he has made. He can run and has average tools defensively. I think he is pressing a little bit with his first exposure playing under the lights for the first time, but he is a talented young player and someone we are excited about."
On Alex White: "It is in Brad Grant's hands and they are working through that process [to sign him] right now. We are certainly excited, and everyday as we get closer to that [August 15th] deadline we are a little bit closer to him potentially being with us. He is certainly in good hands with John Mirabelli and Brad Grant. He is a special talent, and you don't have to see him in person to know he has a chance to be special."
On Jason Kipnis: "He gets on base, he has some power, and I am sure he can play all three outfield positions well. If you can play in the middle of the diamond typically you can move to the corners. He can steal a base, and he not only can steal a lot of them but he shows a good rate, and he shows power. Reading about him he reminds me a little bit of when we got Ben Francisco and maybe even a little bit better than he was at that point in his career. Obviously he is left-handed, but he is a guy who has several tools and does not bring just one tool to the table."
On bullpen arms in the system: "There really are [some options] and some names we talk about all the time. Guys that as you know well, a lot of it is when you get hot and start to get on a roll. We have a lot of names there that have the potential to contribute. That is what we are focused on right now, we are focused on individuals and what is limiting them to a certain point. But there are a number of guys [in our system] who have already helped major league teams and guys on the come."
Rondon Sensational In Triple-A Debut
So much for going to Triple-A to get challenged. It was just one start, but wow, what a debut for right-hander Hector Rondon on Wednesday night for Columbus. Rondon threw six hitless-shutout innings and walked two while striking out eight in his best

outing of the season. He was at 95 pitches when he finished the sixth inning, and having reached his pitch limit he was taken out even though he had a no-hitter going. But, this is the minor leagues where development and taking care of the arms of your pitchers takes precedence over wins and making history.
In his first start in Triple-A, Rondon lived up to his billing and he peppered the strike zone consistently with all three of his offerings. His excellent control and mound presence was on display. And while he was admittedly nervous before the game, it didn't show in the first inning as his first 11 pitches were strikes. He was ahead in the count all night and never let hitters get comfortable. His fastball showed the life that many have raved about all season, and probably most importantly his slider was much more effective and in the strike zone.
Everything the Indians wanted to see by pushing him to Triple-A, he did and then some. They wanted him to show a better mix of pitches and more consistent secondary offerings, and he did that. They wanted to see how he would react to the higher level and dealing with the nerves in making that first start, and he passed with flying colors. They wanted to see if he was up to the challenge in facing higher level competition, and he responded by displaying the exceptional mound presence of a veteran that he has displayed all season at Double-A Akron.
Rondon showed a lot and there is a ton to be excited about with him, but in the end it was still just one start. Overall, he is having a fantastic breakout season. To date in 16 combined appearances (14 starts) in Akron and Columbus he is now 8-5 with a 2.54 ERA (78.0 IP, 60 H, 18 BB, 81 K). He has solidified himself as the top pitching prospect in the Indians system, and is quickly becoming one of the saviors from the minors who Indians fans will be calling upon over the second half of the season to get an extended look at and see if he can fill one of the big gaping holes in the Indians rotation for the rest of this season and beyond.
But, it does not appear that Rondon will be up anytime soon.
"I think the staff is very excited about him," said a high ranking team source in a conversation just hours before his Triple-A debut. "All of us have seen him before, and I just saw him in Double-A a few starts ago. I think we know what he can do, but I think [Triple-A] is his next step in his development. He needs to get some starts here. His upside is exciting, but he is not ready yet. I think he will get a good two months here, and we'll see where we are in September and maybe he will get a possible callup. Either way, I think he is going to be a factor to some degree next year for us."
The Indians do not typically require their pitchers to get a lot of work at the Triple-A level, so Rondon could really be moved at anytime to the big league roster. While the Indians today may feel he needs two months in Columbus, if he continues to pitch anywhere close to how he pitched on Wednesday, they may quickly rethink their plan with him and get him to Cleveland a little sooner so as to get a longer evaluation on him pitching at the big league level. The key is the development of his secondary pitches, and if they show enough improvement then he will likely get the call. Either way, he will be up in Cleveland when roster expand in September and should make at least two or three starts.
Brown Out...Or In?
The Triple-A Columbus team may be a disappointment as far as their record goes - much like the parent team - and their roster may be a mess and littered with a lot of non-prospects, but there are some guys to watch there. One of those guys is first baseman and outfielder Jordan Brown.
Brown is having an MVP caliber season this year in Columbus, and has quickly proven that the struggles he went through last year (.281, 7 HR, 51 RBI, .754 OPS) were an outlier and that his performance during his MVP seasons in 2006 and 2007 was the real deal. To date, Brown is hitting a blistering .322 with 10 HR, 42 RBI and an .868 OPS. He is 3rd in the International League in hitting (.322), 3rd in hits (95), 2nd in doubles (23), 3rd in total bases (150), 6th in slugging percentage (.508), and 10th in OPS (.868).
Considering how highly he was thought of as a prospect going into last season, his performance to date has wiped out the bad taste of his 2008 season (which wasn't THAT bad anyway) and he is right back to where he was going into last season. Of course, the strength of the farm system has changed dramatically since then, so there are other things in play and several other options the Indians also have to consider at first base and left field in addition to him.
That said, he is certainly in the conversation these days among those in the Indians front office as they consider who to call up the second half of this season and what young players they want an extensive look at.
"He is certainly a guy that is in the conversation," said a high ranking team source in a conversation earlier this week. "I think where we are roster-wise and just some of the moves, I would not be surprised to see him up at some time during the end of the year, but I don't think that is a move we should make right now. Jordan's offense is in very good shape, he has always been a very good offensive player. Last year was the only time he really did not hit. I think we need to get him tightened up defensively in left field, which in his defense is a position he didn't play until he signed professionally. I think once that gets to where it should be then you might see some movement with him."
Based on that conversation, it looks like Brown may be a callup later in the year once he gets a little more comfortable in left field. Of the 61 games he has played this year, 42 have come in left field. In April he made ten starts at first base and just three starts in left field, but since then has made eight starts at first base and 39 starts in the outfield. So he is definitely being groomed for the left field job in Cleveland, a position with current incumbent Ben Francisco residing there is more than ripe for the taking.
Random Notes
Due to time constraints, a little different style this week with more of a "twitter" style of providing some quick updates on the other Happenings in the system:
- Triple-A Columbus third baseman Andy Marte is being looked at extensively by the big league club. The Indians have dispatched their top scouts and some front office personnel to Columbus this week to get a firsthand read on Andy Marte these last few days before the All Star break. With the International League break coinciding with the big league break, the timing is certainly interesting and it looks like he is seriously being considered for a callup at the start of the second half. Marte is now hitting .317 with 11 HR, 49 RBI and an .895 OPS in 69 games for Columbus. This past week he was also named the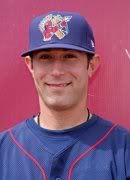 International League's Batter of the Week for the second consecutive week.
- High-A Kinston left-hander Eric Berger continues to pitch well having gone at least five innings in all of his last eight outings and not allowing more than three runs in any of those appearances. His increased velocity has been a pleasant surprise and he has shown a good breaking ball this year, all signs that he may finally be 100% recovered from his Tommy John surgery from a few years ago. On the season he is 7-6 with a 2.31 ERA in 17 starts (89.2 IP, 72 H, 37 BB, 76 K), and he could be on the move soon with a promotion to Double-A Akron. A spot is waiting in Akron for him, but the only thing holding him back from that promotion is the fastball command which has been inconsistent at times this season.
- Last Sunday, High-A Kinston left-hander Ryan Morris put forth his best outing of the season, if not in his career as a professional. He worked a season high seven shutout innings allowing just three hits and two walks while striking out seven batters. At one point in the game he retired 14 batters in a row. On the season he is now 4-8 with a 4.86 ERA in 16 starts (79.2 IP, 77 H, 48 BB, 72 K).
- In his last two games with Triple-A Columbus, third baseman Wes Hodges is 6-for-8 with two doubles and a home run. He has now played in a total of five games in Columbus since returning from a shoulder and wrist injury, and it looks like he is primed for a big second half with the Clippers. In 37 games this year, he is now hitting .293 with 2 HR, 20 RBI and a .772 OPS.
- On Tuesday, Double-A Akron right-hander Jeanmar Gomez was named to the Eastern League All Star team in place of the departed Hector Rondon since he is now pitching for Columbus. On the season Gomez is 8-5 with a 3.07 ERA in 17 combined starts between Kinston and Akron (99.2 IP, 85 H, 27 BB, 77 K).
- On Monday night, Double-A left-hander Ryan Edell celebrated his 26th birthday in style going six innings and allowing just one run on four hits, one walk, and had four strikeouts. In 21 combined appearances (11 starts) between Akron and Columbus, Edell is 2-3 with a 3.35 ERA (75.1 IP, 81 H, 20 BB, 74 K). He made nine relief appearances with Columbus (6.91 ERA), but since coming back to Akron May 12th he has been outstanding in his return the starting rotation going 2-1 with a 2.51 ERA in 11 starts.
- Double-A Akron right-hander Josh Tomlin was stellar on Wednesday night going seven shutout innings and allowing just three hits, two walks and had six strikeouts in his best outing of the season. In 16 starts he is now 9-5 with a 3.77 ERA (88.1 IP, 92 H, 14 BB, 75 K). He is now 4-1 with a 2.29 ERA in his past six appearances, and he now leads the entire Indians organization with nine wins.

- Double-A Akron shortstop Carlos Rivero may be struggling at the plate this season (.218, 1 HR, 25 RBI, .570 OPS), but he has been excellent defensively as he leads all Eastern League shortstops with a .977 fielding percentage and is on pace to break Ivan Ochoa's franchise record of a .970 fielding percentage set in 2005.
- Double-A Akron right-handed closer Vinnie Pestano has 24 saves on the season, which is the highest save total in all the minors. In 34 appearances he is 2-3 with a 2.86 ERA and in 34.2 innings has allowed 30 hits, 13 walks and has 31 strikeouts.
- To fill the holes in what has become a depleted starting staff at Double-A Akron after the callups of Hector Rondon and left-hander Chuck Lofgren, in the past week they signed minor league free agents left-hander Bobby Livingston and right-hander Michael Tejera. The Indians turned to the free agent waters to fill the rotation holes until a pitcher or two in Kinston is ready for a callup.
- Earlier this week the Indians signed undrafted free agent infielder Justin Toole from the University of Iowa. This past season at Iowa he hit .346 (54-for-156) and finished his three-year collegiate career as a .360 hitter at Iowa after being selected to Ping Baseball's preseason all-America third team prior to his senior campaign. He has been assigned to short-season Single-A Mahoning Valley.
Marty Popham photo courtesy of Christina Marion of the Mahoning Valley Scrappers.
User Comments
No comments currently. Be the first to comment!