Minor Happenings: Santana Dominates Double-A
"Minor Happenings" covers the important developments and news in the Indians farm system. While most of the information in this report is from my own research and through interviews I have conducted with organizational personnel, some information in this report is collected and summarized from the various news outlets that cover each team.

Two teams are left playing in the Indians minor league system, and with that another year of Minor Happenings is quickly coming to a close. There is still lots to talk about these next few weeks with the playoffs and lots of other news as all the offseason leagues get underway.
Paul Cousineau and I returned to the cyber waves this week with another edition of Smoke Signals. We talked extensively about the recent roster decisions by the Indians, and of course talked at length about the decision to not roster and call up Triple-A Columbus outfielder Jordan Brown. I also wrote a piece about his non callup earlier this week. If you want some interesting nuggets on Brown and his situation not provided in that writeup, I suggest you listen to the radio show and find out.
I was in Mahoning Valley on Wednesday and took in their series clinching Game 2 win and then went to Akron on Thursday night for their decisive Game 2 win. I plan to catch one of Mahoning Valley's games next week and one more in Akron if they make it to the Eastern League Finals.
I've also received several questions on if I will be going to the Instructional League or the Arizona Fall League this year. No, I will not be going to either, but I am certainly planning on going to one or both of them next year. Once the playoffs wrap up here next week, that's it as far as seeing these guys really until next spring.
By the way, for those wondering, the Indians are still putting the finishing touches on their signings in Latin America. The International Signing Period has ended, but the Indians are holding the list close to their vests for now as they do all the background checks on players so another Wally Bryan (Jose Ozoria) situation doesn't arise. I should have something on the players signed and some brief scouting reports on them later this month or in early October.
Onto the Happenings...
Indians Minor League Player Of The Week
(for games from September 1 through September 7)

Jordan Brown (Outfielder - Columbus)
.421 AVG (8-19), 4 R, 1 2B, 0 3B, 3 HR, 7 RBI, 3 BB, 5 K, 1.447 OPS
A little bit of a twist this week for the final player of the week/month this season. With this past week being a short week and
the month only being a week long, this week's award is sort of a combined award for the week and month. As a result, all games (seven) in September were looked at.
With that in mind, there were some very good late season offensive performances which helped give a boost to several players' final numbers. Two of the best offensive performances in the final week of the season came from Triple-A Columbus outfielder Jordan Brown and Double-A Akron outfielder John Drennen. Both players had a multi-home run game and hit for a high average. Drennen's four home run outburst doubled his season total of four he had coming into the final week of the season, and Brown just continued to add to an impressive showing in Columbus this year.
Newcomer Yohan Pino was very impressive in his first two starts in the organization at Triple-A Columbus and may be more value than originally anticipated the Indians would get in return for Carl Pavano. Double-A Akron outfielder Jose Constanza piled up the stolen bases (8), and Double-A Akron infielder Josh Rodriguez finally looks comfortable after struggling through the year missing so many games because of a nasty hamstring injury. Low-A Lake County right-hander Alexander Morales gave a glimpse of his potential and what Captains fans will see there next year with two strong outings after a late season callup. Finally, short-season Single-A Mahoning Valley third baseman Jesus Brito put the final touches on what has been a breakout season for him as a prospect.
Honorable Mentions:
Donnie Webb (OF-COL): .367 (11-30), 3 R, 4 2B, 0 3B, 0 HR, 6 RBI, 2 BB, 7 K, .894 OPS
Yohan Pino (RHP-COL): 2-0, 2 G, 1.29 ERA, 14.0 IP, 12 H, 2 BB, 14 K, 1.00 WHIP, .231 BAA
Jose Constanza (OF-AKR): .360 AVG (9-25), 8 R, 0 2B, 0 3B, 0 HR, 3 RBI, 7 BB, 2 K, 8 SB, .860 OPS
John Drennen (OF-AKR): .375 AVG (9-24), 7 R, 0 2B, 1 3B, 4 HR, 5 RBI, 1 BB, 2 K, 1.358 OPS
Josh Rodriguez (IF-AKR): .458 AVG (11-24), 3 R, 2 2B, 0 3B, 0 HR, 6 RBI, 4 BB, 3 K, 1.077 OPS
Cord Phelps (2B-KIN): .346 AVG (9-26), 7 R, 2 2B, 1 3B, 0 HR, 2 RBI, 7 BB, 3 K, .985 OPS
Ole Sheldon (1B-KIN): .355 AVG (11-31), 4 R, 4 2B, 0 3B, 1 HR, 8 RBI, 0 BB, 2 K, .924 OPS
John Allman (OF-LC): .444 AVG (8-18), 4 R, 2 2B, 1 3B, 0 HR, 5 RBI, 0 BB, 1 K, 1.190 OPS
Alexander Morales (RHP-LC): 1-0, 2 G, 1.64 ERA, 11.0 IP, 6 H, 5 BB, 7 K, 1.00 WHIP, .158 BAA
Jesus Brito (3B-MV): .364 AVG (8-22), 3 R, 1 2B, 2 3B, 0 HR, 4 RBI, 2 BB, 6 K, 1.008 OPS

Previous Winners:
08/27 to 09/02: Ole Sheldon (1B - Kinston)
08/20 to 08/26: Mark Thompson (SS - Lake County)
08/13 to 08/19: Eric Berger (LHP - Akron)
08/06 to 08/12: Clayton Cook (RHP - Mahoning Valley)
07/30 to 08/05: Tim Fedroff (OF - Kinston)
07/23 to 07/29: Carlos Santana (C - Akron)
07/16 to 07/22: Nate Recknagel (1B - Lake County)
07/09 to 07/15: Matt McBride (OF - Akron)
07/02 to 07/08: Marty Popham (RHP - Mahoning Valley)
06/25 to 07/01: Andy Marte (3B - Columbus)
06/18 to 06/24: Nick Weglarz (OF - Akron)
06/11 to 06/17: Trey Haley (RHP - (Lake County)
06/04 to 06/10: Michael Brantley (OF - Columbus)
05/28 to 06/03: Donnie Webb (OF - Lake County)
05/21 to 05/27: Jordan Brown (1B/OF - Columbus)
05/14 to 05/20: Paolo Espino (RHP - Kinston)
05/07 to 05/13: Lonnie Chisenhall (3B - Kinston)
04/30 to 05/06: Nick Weglarz (OF - Akron)
04/23 to 04/29: Matt McBride (1B - Kinston)
04/16 to 04/22: Eric Berger (LHP - Kinston)
04/08 to 04/15: Kelvin De La Cruz (LHP - Kinston)
Director's Cuts
Lots of different things from Indians Farm Director Ross Atkins as he talked this week about Akron's successful season and some of the other players in the system.
On Akron's season: "It really has been a great year for Mike Sarbaugh and that team. It is a very young and promising team,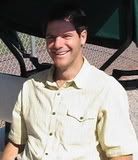 and they won in a very competitive league. They had the best player and the best pitcher, and both are core prospects in our system. Carlos Santana was by far objectively the best player in that league. He was 100 points of OPS better than the second best hitter, or close to it. It really was an impressive year for individuals and for the team as a whole. A lot of that goes to the consistency of Mike Sarbaugh."
On the importance of Double-A: "I really think it is a great level of minor league baseball. I think it can be very indicative - not always in every organization - but can be indicative of the talent you have in your system. You are not signing six year free agents to play in Double-A. You are playing with your prospects, your best players. There are guys who have just been protected on the roster or about to be protected on the roster. So really you are just at the beginning of their major league contributions. That team especially for us was full of our young core prospects. It's the first time that five to seven of them are playing together where in the lower minor leagues it is two to three of them. In Double-A it is the goal, and it was the case this year, that you have six to eight key guys who will contribute to your major league team playing together in the minor leagues. We are certainly hopeful that if guys stay healthy and guys have good off-seasons that [our Triple-A club will be a prospect laden team next year], and we are certainly hopeful that we are able to build a similar team in Akron next year."
On the minor league playoffs: "It is a huge deal. There is no question. Everyone, including Mark and Chris, will want this team to win. At the same time we are not going to overexpose a young minor league player. We won't change our restrictions and limits that we place on these players to make sure that their best days, their best innings, and best at bats are in the major leagues. But every one of us wants to win."
On Carlos Santana: "He has been impressive, and just as impressive defensively. Everything we have asked him to do from a game-calling standpoint and challenging himself to become better with the English language he has answered the bell on. There is still some development there, but he has done everything he could have possibly done in this timeframe. He is extremely impressive offensively with how consistent he is across the board. He has power, discipline, bat-to-ball, and more to come as I think his numbers could increase and get better as he gets more and more mature."
On Jeanmar Gomez: "On any given day [his breaking pitch] is there, just now we are working on the consistency of it. When he goes out there and punches out eight of nine you know the slider is clicking. I think with Jeanmar it is really impressive what he has done because of his youth and because he doesn't have dominant stuff, he just knows how to pitch. He does have major league average stuff, which could be dominant in the minor leagues, but he has no pitch that you watch and think he is a future Cy Young pitcher. [His success] is because of how consistent he is at 21 years old in Double-A and because of the person he is. He has that Victor Martinez-like makeup. He is that committed and passionate about baseball."
On Mike Sarbaugh: ""He won the championship in the NY-Penn League (2004), won the championship in the Carolina League (2006), and then comes into Double-A and has back to back very impressive years. He has had a lot of talent with and he has to have that to win, but Mike Sarbaugh really represents everything we are looking for in this organization. He is extremely consistent as a professional, and extremely committed to his career. I think he is someone who will be in baseball a long time and becomes a major league manager. He is aware the process is different for someone who didn't play in the major leagues and doesn't have that pedigree so to speak. Because of his awareness of that he is committed to the process. That's the same thing that we try to teach to our players, and he is one of the best we have at that. He is exceptional at getting through to a player, and exceptional at being consistent and never breaking a player while taking them to their limits."
On year end Carolina League All Stars Lonnie Chisenhall, Cord Phelps, and Tim Fedroff: "It is really impressive, and is a testament to Brad Grant and his first draft. Those three guys were all playing in the NY-Penn League a year ago, and jumped a level and came into the Carolina League. It is really very impressive what those guys have all done in their first full season. All three of those guys have a good approach to hit and have bat-to-ball. As individuals the most upside of those three is Lonnie Chisenhall with a chance to really be an impact player and may be the best offensive player in our system along with Carlos Santana. Cord Phelps is an above average defender at second base as I think he had one error in his first 100 games. And Tim Fedroff is an exciting player with a lot of bat ability. He led the nation in hitting in college a year ago and picked up right where he left off."
On Michael Brantley: "In Michael's case his temperament is what you look for in a baseball player. He has that relaxed aggression. He is calm, collected, and never out of control. There are fast and powerful movements coming out of that calm, relaxed start. There most likely will be some ups and downs for him, but he is exceptionally talented and especially in the area of his emotional intensity."
On Niuman Romero: "Nuiman is a solid defender and we needed depth at that position, so he gets the call to provide depth in the middle infield. He is a solid major league defender that makes very few miscues and very few mistakes and is one of the better at executing those infield positions in our system. He is not an above average defender, but he is above average with his consistency. It just really comes down to the position he plays."
Scrappers Roll To Finals
Short-season Single-A Mahoning Valley put up an impressive showing of great pitching, sensational defense, and timely hitting in rolling to a 2-0 series sweep in their best-of-three series with Brooklyn. On Tuesday night they won 3-1 behind the right arm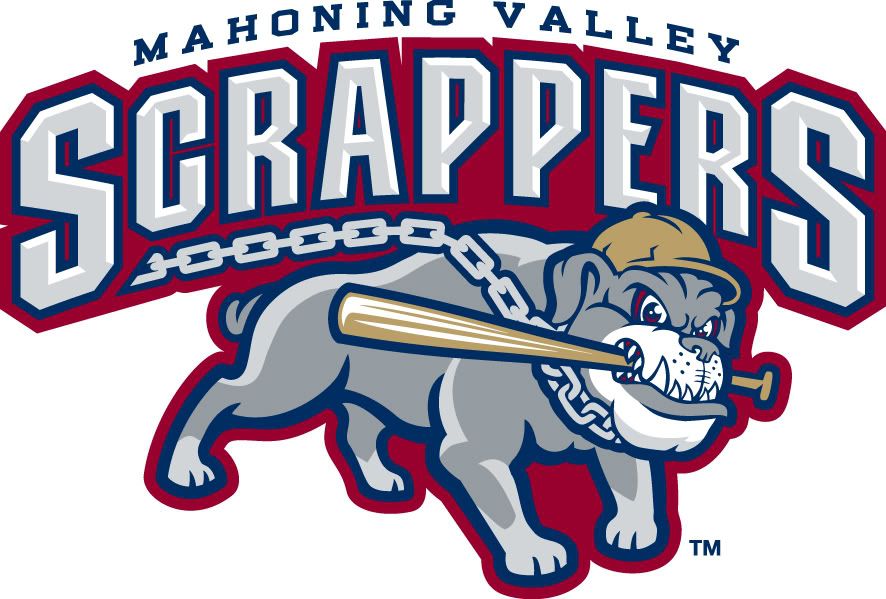 of 19-year old starting pitcher Clayton Cook who threw 5.2 shutout innings allowing just two hits, one walk, and had six strikeouts. Not to be out done, on Wednesday night left-handed starter Vidal Nuno threw five shutout innings allowing just one walk, one hit, and had five strikeouts. They did not put up much offense, but they got most of it from the left-handed bat of 2009 2nd round pick outfielder Jason Kipnis. He hit a home run in each game and drove in three runs in all, accounting for half the Scrappers run production in the two games.
Mahoning Valley now has to play the waiting game as they wait and see who wins the series between Staten Island and Lowell which is tied 1-1. The decisive third game was supposed to be played on Thursday night but it was rained out. Because of a schedule conflict, the makeup game could not be played on Friday and instead will be played tonight (Saturday). If Staten Island wins, Game 1 of the best-of-three NY-Penn League Championship series will be in Staten Island on Monday night September 14th and then Game 2 and Game 3 (if necessary) will be in Mahoning Valley on Tuesday and Wednesday night September 15th and 16th. If Lowell wins, the series will open in Lowell on Monday night, but because the distance between the two clubs is over 500 miles league rules mandate an off day be scheduled for travel purposes, so Game 2 and Game 3 (if necessary) would not be until Wednesday September 16th and 17th.
Since Mahoning Valley finished the season with the league's best record, they had the advantage going into the playoffs where they would host Game 2 and Game 3 in both postseason best-of-three series'. No matter what, the NY-Penn League Championship will be decided on the Scrappers' home turf at Eastwood Field next week. It has been an outstanding season so far for Mahoning Valley as they won a franchise best 49 games and finished at 49-27. The previous franchise record for wins in a season was 48 in 2000. In four postseason appearances Mahoning Valley is now 12-4 all-time. They are a perfect 8-0 in first round action, but just 4-4 in the finals. They lost in the finals two games to one in both 1999 and 2000 before sweeping the series in 2004 for their lone league championship.
Akron Jumps Out To 2-0 Lead
Double-A Akron showed why they were the best team in the Eastern League this year as they went out and took care of business winning the first two games of their best-of-five series with Reading this week. They lead 2-0 and the series has moved to Reading where Game 3 was rained out last night and will be played tonight (Saturday) instead. Game 4 would be Sunday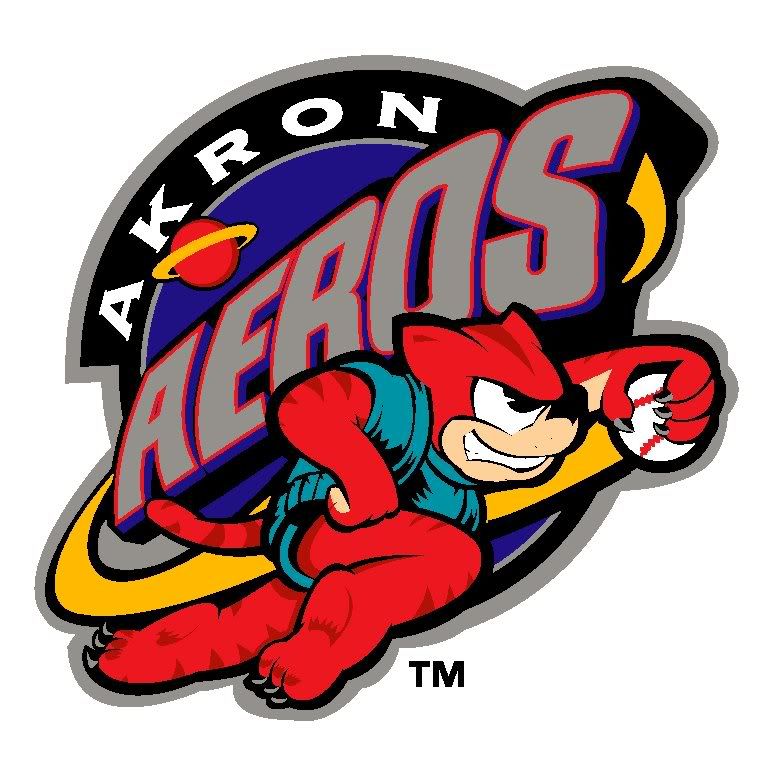 September 13th, and if necessary Game 5 would be back in Akron on Monday night September 14th.
In Game 1 on Wednesday night Akron kicked off the Southern Division Championship series with a 9-4 win. Right-hander Josh Tomlin was excellent as he went seven innings allowing just one earned run on three hits, no walks and had eight strikeouts. He set down the final 17 men he faced. At the plate Akron was lead by second baseman Josh Rodriguez (2-for-5, 2 2B, RBI), outfielder John Drennen (2-for-4, HR, 2 RBI) and outfielder Jerad Head (1-for-3, 2B, 4 RBI).
In Game 2 on Thursday night Akron cruised to a 6-2 win. Right-hander Jeanmar Gomez put forth a very strong outing going six innings allowing one run on six hits, one walk, and had three strikeouts. Akron was lead offensively by catcher Carlos Santana (2-for-4, HR, RBI), designated hitter Matt McBride (2-for-3, 2B), third baseman Lonnie Chisenhall (3-for-3, and outfielder Jerad Head (2-for-4, 2 2B, 3 RBI).
Santana Wins MVP
Double-A Akron catcher Carlos Santana was named Eastern League Most Valuable Player last Friday. His MVP win this year is his second straight as he also was named the MVP of the California League last year. He is the third Akron player to win

MVP honors, joining Jordan Brown (2007) and Victor Martinez (2002). He finished the year hitting .290 with 23 HR, 97 RBI, and a .943 OPS in 130 games. He dominated almost every statistical category in the Eastern League as he finished 11th in the league in batting average (.290), 3rd in runs (91), 2nd in HR (23), 2nd in RBI (97), 1st in walks (90, 15 more than 2nd place player), 4th in total bases (227), 2nd in on-base percentage (.413), 1st in slugging percentage (.530), and 1st in OPS (.943).
Santana was also the starting catcher for the Southern Division in this year's Eastern League All-Star game at Trenton, appeared in the prestigious Futures Game as part of Major League All-Star Weekend, and was named to the Eastern League's season ending All-Star team. He broke or tied two club records as he shattered the club record for walks in a season formerly held by Ken Ramos who had 82 in 1992. He also tied for most RBI in club history with 97 RBI, the record Wes Hodges had just set last year.
Santana will get a lot of time with the big league club in spring training next year, but is expected to open the 2010 season at Triple-A Columbus so the Indians can finish off his development and work on his game-calling, handling his pitching staff, and improve his English so he can better communicate with his team and be a real field general.
Tomlin Saves Best For Last
Double-A right-hander Josh Tomlin arguably has saved his best performances for the end of the season. In his last regular season start on September 4th he matched up against Erie, a team that had tattooed him in six previous starts (1-5, 9.00 ERA). He went out and put forth a sensational effort going seven strong innings allowing just one run on two hits, one walk and

had a season high nine strikeouts.
On Wednesday night Tomlin showed he was still locked in with another great outing in Game 1 of the Eastern League's Division playoffs. He allowed a pair of runs (one earned) in the second inning before locking in and retiring the final 17 batters he faced on the night. When his night finished, he went seven innings and allowed just three hits, walked no one, and had eight strikeouts. He has now allowed just three earned runs in his last three starts dating back to August 27th at Bowie. He has compiled a 1.42 ERA over those three starts, and has given up just eight hits and three walks while recording 24 strikeouts in his last 19.0 IP.
Tomlin finished the season 14-9 with a 4.16 ERA in 26 starts, and in 145.0 innings allowed 149 hits, 27 walks and had 125 strikeouts. He finished the year ranked 11th in the Eastern League in ERA (4.16), 1st in wins (14), 2nd in strikeouts (125) and 2nd in WHIP (1.21). He also became just the third pitcher in Akron history with 14 or more wins in a season, joining Paul Byrd (14 wins in 1992) and single-season leader Adam Miller (15 wins in 2006).
Constanza Finishes Strong, But Could Be Gone
Double-A Akron outfielder Jose Constanza put the final touches this past week on a very good season. In 130 games, he finished the year hitting .282 with 0 HR, 46 RBI and a .719 OPS. Those numbers were very pedestrian, but when you factor in

his 75 walks, 49 stolen bases, and 98 runs scored, there is not much else you could ask for out of a leadoff hitter. He finished 1st in the Eastern League in runs (98), 10th in hits (137), 3rd in triples (7), 2nd in walks (75), 1st in stolen bases (49), and 8th in on-base percentage (.378). His 49 stolen bases was a franchise record (42, Eider Torres in 2006), and his 98 runs scored is 2nd all time in franchise history (Omar Ramirez 116 runs in 1993).
At the top of the lineup, Constanza has really settled in and become an above average leadoff hitter. When he gets on base he impacts the game with his speed and play style more than anyone in his league. He is a minor league free agent this upcoming offseason, which means he is free to leave the organization and sign with whomever he chooses because he has played in six full seasons in the minors. His excellent play will likely make him an attractive pickup for teams looking to add some outfield depth to their Triple-A and big league clubs, and given the crowded outfield situation in Cleveland at the big league and Triple-A level he is likely to leave. The only way it seems that he will not be lost in free agency is if the Indians decide to put him on the 40-man roster this offseason - which trumps minor league free agency - though at this point that seems like a long shot.
Random Notes
- Triple-A Columbus finished 57-85 on the season, their worst record in franchise history.

- Triple-A Columbus right-hander Yohan Pino has proved to be quite the late season pickup for the Indians in the Carl Pavano trade. In two starts with Columbus he was 2-0 with a 1.29 ERA, and in 42 combined games (14 starts) overall this season between the Indians and Minnesota Twins affiliates he finished 9-3 with a 2.83 ERA (127.0 IP, 110 H, 29 BB, 122 K).
- Contrary to what was said in an earlier report, Triple-A Columbus infielder Jason Donald will not play with Akron in the playoffs. He is still working his way back from a back issue which has sidelined him since early August as well as an earlier injury to his knee. There is an outside shot that if he is cleared to play that he could join the big league team later this month.
- Double-A Akron outfielder Nick Weglarz is still wearing a protective boot on his right leg because of a stress fracture to his shin. He tried to get back at it last week but was still experiencing pain in his shin so he was shut down for the rest of the season through the playoffs. He is still expected to participate in the Arizona Fall League as scheduled.
- High-A Kinston first baseman Ole Sheldon was named the Carolina League Player of the Week for the final week of the regular season. He hit .355, driving in eight runs with a .581 slugging percentage over the final week of the regular season. He finished the 2009 season with a .267 batting average, leading Kinston with 13 home runs, 54 RBI and a .473 slugging percentage in just 72 games.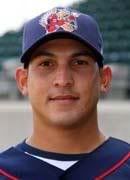 - High-A Kinston right-handed starter Paolo Espino won the Carolina League ERA title, going 9-6 with a 2.59 ERA in 118 innings this season. He won his last six starts of the season going 8-2 with a 1.97 ERA in the second half of the year.
- High-A Kinston missed the playoffs in consecutive seasons for the first time as a Cleveland affiliate. They became affiliated with Cleveland in 1987, so for this to be the first time this has happened in 23 years is pretty remarkable. They had a Carolina League record streak of seven consecutive years in the postseason from 2001 to 2007.
- Kinston finished 60-78 which tied for the worst record in club history (1994). The losing record this year is just the fourth time they have finished the season with a losing record in 23 years as an Indians affiliate.
- Low-A Lake County and the Cleveland Indians agreed to a four year extension to their player development contract earlier this week. The new extension is effective for the 2011 season and carries all the way through the 2014 season. After seven seasons in the South Atlantic League, next season Lake County will move to the Midwest League.

- Short-season Single-A outfielder Jordan Henry finished the season with a league leading .412 on-base percentage. He finished the season hitting .286 with 0 HR, 23 RBI, 22 stolen bases and a .743 OPS in 67 games. He also had 49 walks to just 37 strikeouts, and played and was excellent defensively in center field.
- Short-season Single-A Mahoning Valley third baseman Kyle Bellows had his season end prematurely in the middle of August when he broke a bone in his hand. He finished the season hitting .240 with 7 HR, 32 RBI and a .716 OPS. His seven home runs led the team.
- Short-season Single-A outfielder Greg Folgia finished the season hitting .272 with 3 HR, 36 RBI, and a .792 OPS. His 36 RBI led the team. He is very versatile as he can play both infield and outfield, and he is listed as a catcher on the Instructional League roster, so it looks like he may be adding catching to his resume this offseason.
User Comments
No comments currently. Be the first to comment!