Minor Happenings: The Return Of The Big Swede
"Minor Happenings" covers the important developments and news in the Indians farm system. While most of the information in this report is from my own research and through interviews I have conducted with organizational personnel, some information in this report is collected and summarized from the various news outlets that cover each team.
Boy, what a week for news. So much news, that this week's Minor Happenings was ridiculously long and it has been broken up into two parts. Part II will post tomorrow and will have some of the other usual features like the Indians Minor League Player of the Week, a Coaches Corner with Akron Manager Mike Sarbaugh, the Affiliate Notebook, an Infirmary Report, and much more. Today though, I wanted the focus mostly on a huge rundown of players from a near 30-minute conversation I had with Farm Director Ross Atkins at the Akron game on Wednesday night.
Also, in the pipeline I still have articles to come n Chris Gimenez, Jordan Brown, and Josh Tomlin, so look out for those pieces over the weekend and early next week. I also have a large piece on extended spring training I plan to post. Finding time to complete all of these pieces while working a regular full time job, carting my kids to gymnastics/baseball/swimming/karate, and visiting the affiliates themselves.....but I will get them out there eventually!
In case you missed them, I had feature articles on Chris Nash and David Huff this past week. Also, last night on Smoke Signals we had right-hander Brian Grening on to talk about how things are going with him and to also give some insight into extended spring training and how he is handling that.
With that, onto the Happenings....
The Return Of The Big Swede
Akron left-hander Chuck Lofgren often goes by the nickname of "The Big Swede", and he pitched every bit of the word big on Saturday throwing six no-hit shutout innings in what easily was his best performance of the young season. It was also probably his

best outing since his great year at High-A Kinston in 2006 where he went 17-5 with a 2.32 ERA.
Lofgren was locked in the entire game, and was largely effective because of the way he changed the eye level with his pitches. He retired the first two batters of the game and then walked a batter and hit another, but got out of the jam in the first inning by striking out the final batter with a high fastball. The strikeout started a string of 16 consecutive batters he would retire in a row before he had to be removed after six innings for pitch count reasons. When the dust settled, his seven strikeouts in the game were the most he has had in a game in almost a year as he had seven strikeouts last year in a game against Altoona on May 6, 2008. He was at 85 pitches through six innings, and with most pitchers at Double-A and Triple-A on a strict 90-pitch limit this early in the season, Aeros manager Mike Sarbaugh felt it best to take him out instead of pushing him into another inning where he would likely have to be removed anyway after one or two batters.
The outing was yet another impressive start so far on the young season for Lofgren. In three starts this year, he is now 1-0 with a 1.13 ERA, but more important he has just six walks in 16 innings pitched and is holding opposing hitters to a .111 batting average. His start on Saturday was a carryover from another stellar outing in his previous start on April 19th where he retired the first 10 batters of the game and took a no-hitter into the fifth inning of that game as well. His success so far is a byproduct of improved command and him pounding the zone with his fastball, but the other big factor is his much improved confidence. With each outing his confidence continues to grow, and with that he continues to get better and better. It also helps that his secondary stuff has been crisp and effective.
Director's Cuts
I went out to Akron on Wednesday night to see the team play, and it was a pleasant surprise to see Indians Farm Director Ross Atkins in the Akron clubhouse before the game. As the game played on, I made my way over to his seat a few rows behind homeplate and took in some of the game action with him for roughly 30 minutes talking about various topics and players. Here is are the players we touched on:
On Lonnie Chisenhall: "I think since day one of spring training Lonnie has been one of the most exciting pieces of the puzzle this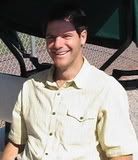 year. He came into spring training and opened eyes further. Our eyes were already open and we were already excited and the expectations were high, but he has taken them to another level. From the beginning of his career with us last year at Mahoning Valley and his work with Travis Fryman in his transition to third base and how easy that was for him, and then now watching him come into spring training and seeing how his swing has adjusted to pro ball, it has really been impressive. He has shown us the ability to do things like a David Huff as a pitcher where it is very easy for him. I think anyone who has seen him, whether it is Sean Casey coming in from the MLB Network or Johnny Goryl our advisory in player development who has been here well over 20 years, he lights you up. He has an impressive swing that is very low maintenance, it's very short, and he is right to the ball. He is still young and he is still developing physically since he is only 20-years old. I think there is no question his bat is going to play. We just looked at it and feel he has a chance to be an above average defender at third base with no doubts in the production of the bat. Travis Fryman was integral in his transition to third base, and he is exceptional at third base. It is not just he gets the job done and can make all the plays. He makes all the plays and makes the exceptional plays look easy. Now, who knows what the home run total will be or what the OPS will be, we definitely think it is going to be a good productive number that plays well at third base. But whether it is .800 or 1.000, Lonnie will tell us that. He is extremely talented at third base, and it is a very easy position for him to play. He was a college shortstop who has plenty of arm, and he has the actions in the hands. It has just been a really easy transition for him. And really, you'll see. It is clear he is going to be a major league player, there are no doubts. Injury would be the only thing that would prevent that. With his swing, his power, and his approach, the plan will be how quickly can we get this guy to the major leagues. That's how talented this guy is."
On Michael Brantley and Matt LaPorta: "They both are off to good starts. Brantley had a little bit of a hiccup with the hamstring, but really they have settled into this organization nicely, especially with LaPorta having come in a little sooner than Brantley. We took full advantage of this past offseason to get them integrated into the system and get them aware of the things that are important to us. Let them get to know us a little bit, and we certainly have gotten to know them and we couldn't be more pleased. Matt has really been impressive defensively. I mean he has an 1.100 OPS, so that speaks for itself. He is hitting in the 4-hole in Triple-A for the first time and is obviously not overmatched at all. Brantley plays the game exceptionally hard. He is a great defender and made an outstanding catch the other night where he really made it easy. He has a great whole field approach. They are bother really two great athletes that are off to great starts and really we feel they are already Cleveland Indians."
On Matt LaPorta's immediate future: "You just want to make sure you are going to get a player at their best and you are going to get their best major league at bats and best major league play. Then of course there is the position issue with him, where is the need and when is it? If the need is at first base we would like for him to get a little bit more first base exposure. If the need for him is in the outfield then he is probably a little bit closer to ready, but I think he is going to benefit from more at bats at Triple-A though. We don't have a current need at first base, but if all of a sudden we had a need we would put him over there."
On Luis Valbuena: "He is has been even better than advertised. We read our scouting reports throughout the Winter Meetings and got to know him as well as we could. He came in here as well here in January for the Winter Development Program. Luis is an exceptional defender. He no doubt can handle second base, and he has also played some shortstop and third base for us already this year. He has shown us the ability to use the bat, and he has really taken advantage of his winter ball experience. He is a smart player, and plays the game at a higher intensity than most 23-year olds do. He is very impressive and very encouraging so far."
On David Huff: "He had an incredible year last year. I don't think you could really have a better minor league year than he had. Every time out it was almost like Cliff Lee in the minor leagues as you knew he was going to have a great outing. He came into spring training with a lot of expectations and he was solid. Still last year was just his first full season, so here we are and he is in Triple-A. He is throwing the ball well and I think here shortly he will be back into the form he was in a year ago and be heavily in the mix for our major league team. There is no question about it he has the best delivery in our minor league system. He is very athletic and he is powerful. For guys where it is a little easier to repeat their deliveries and to execute their pitches it makes it a little bit easier to get those outs at the major league level."
On Cord Phelps: "Cord is a switch-hitting second baseman with a lot of strength and has a great pedigree coming out of Stanford. He is a very hardnosed, very serious player. He takes the game very seriously. He is a really strong individual. The power, the strength, the ability to play in the middle of the diamond, he is an average runner, he is already producing early in his career are all good signs that he is definitely an individual who will get the most out of his ability."
On Matt McBride: "You can talk about it either way with Nick Weglarz's start and McBride's start. On the Weglarz front it is unfortunate, and on the McBride front it is great. I think it is much more significant when you look at halves and seasons when you talk about performance, but that is a very good month he has had. We have always known he has had the ability to hit. He was injured and out for about a year. He is a big strong guy and he is extremely athletic, so I think we are going to start moving him around and play him some in the outfield. With the approach he has right now it is very encouraging.
On McBride's recent position changes: "I don't want to say catching is done as we could re-open that case. He is an emergency guy for sure, but if the arm strength came back to where it was before then it might be something we talk about again, but most likely not. [The move to first base late in spring] is because that was where the at bats were. You have Roman Pena, Matt Brown and Tim Fedroff in the outfield, and we like those guys too. All four are playing well."
On Chuck Lofgren: "I think it is a combination of things. He is in much better shape physically. It is incredible how much better shape he is in as his total body fat and weight are all down. I think that helps him repeat his delivery. I think with his maturity he has settled into a more consistent routine. He is a little more consistent with his release point and he is locating his fastball, and he is 88-91 MPH with his velocity. It is just easier to repeat with what he is doing, and it is really encouraging."
On Hector Rondon: "I think he has taken a big jump from last July until now. I mean we put him on the roster, so you don't put a lot of 20-year olds on your roster out of A-ball. He is too talented to [pitch in the bullpen]. For a lot of reasons. One, is he has a chance to start. Two, is his clock. You want to get his best innings. You want to get him at his best when his development is done not just when he can compete."
On Vinnie Pestano: "Vinnie has been really impressive. He is a guy who has great pedigree out of Cal-State Fullerton. He came into us after an arm injury, and we were a little cautious with him to make sure he could handle the workload of a 162 game season. And now he is showing us that he is really for the competition. He has a little bit of an unorthodox delivery as he is down lower than normal. He is easily one of the best competitors we have in the system."
On Jeanmar Gomez's callup: "It was just more a matter of having a spot for him here in Akron open up. Secondarily, we wanted to make sure the subtle adjustments he had made were going to take and he was going to have success with those adjustments. We would rather him do that in a little bit lower level to play and a bit of warmer weather too. A little bit less change as he was making just a little bit of a subtle change to his arm swing, making his circle just a little shorter."
On Steven Wright: "He is going into the bullpen. We have liked him as a relief pitcher for a long time, we just developed him as a starter knowing that it was very likely that a move to the pen would happen. As an amateur his velocity has played up to as much as 95 MPH when he was in Hawaii, so we just felt like the timing was right for him."
On the Kinston rotation: "[Bryce] Stowell will be there eventually. Danny Salazar is going to be coming up eventually [to Lake County], so there will be some push soon. Currently Ryan Miller stays in the rotation and Russell Young has been added to it."
The Masters
The Indians High-A affiliate in Kinston is loaded with a lot of good young starting pitching prospects, many of whom that have put forth several masterful outings so far this season. Left-hander Kelvin De La Cruz is the ace of the staff and one of the best young left-handed pitching prospects in the game. But there are several other promising arms in the rotation, such as right-handers Zach Putnam and Jeanmar Gomez, or lefties Eric Berger, Ryan Morris, and Ryan Miller. The scary thing is another high upside right-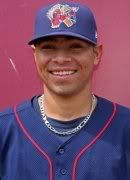 hander Bryce Stowell is not even on the team yet because he is nursing an injury, but is expected to be in Kinston sometime soon.
This past week, Gomez and Berger shined in the rotation. On Saturday, the 21-year old Gomez pitched seven shutout innings and allowed just four hits, a walk, and had six strikeouts. The six strikeouts were a new season high, and the shutout brings his scoreless streak to 13.1 innings and counting. Over the final six innings of his outing, he faced just two batters over the minimum. His success in the early going is the result of some extra work with Kinston Pitching Coach Greg Hibbard with being more aggressive with all of his pitches and throwing more strikes. He has displayed better command and control of his fastball and changeup, and his slider has been kept down in the zone and away from right-handers and in on the feet of left-handers. Prior to his Akron debut on Thursday, Gomez was 2-2 with a 2.63 ERA in four starts, and in 24.0 innings has allowed 17 hits, 5 walks, and has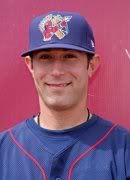 15 strikeouts.
On Sunday, Berger picked up right where Gomez left off as he threw five shutout innings allowing just three hits, no walks, and punched out five batters. He was in cruise control the entire afternoon as only one batter reached second base. Berger really did an excellent job pounding the zone with strikes, had a good feel for all of his pitches, commanded the zone to both sides of the plate, and changed speeds well. Berger was an 8th round selection in last year's draft who has often been overlooked because of the big money signings like Trey Haley, Zach Putnam, Bryce Stowell, and T.J. House, but he is every bit as much of a prospect. He was actually one of the top pitching prospects in college at Arizona before Tommy John surgery sidelined him a few years ago, which is why he was available for the Indians to pick last year in the 8th round. He is first or second round talent the Indians took a gamble on that is now starting to pay off. On the season he is 2-1 with a 1.42 ERA in four starts, and in 19 innings has allowed 13 hits, 8 walks, and has 25 strikeouts.
Coaches Corner: Torey Lovullo
The 2009 season is the fourth straight year that Columbus Manager Torey Lovullo is managing a Triple-A affiliate for the Indians. Lovullo is widely considered an up-and-comer who should be managing in the big leagues some day, and for now the Indians are very happy and comfortable with him in charge of managing their Triple-A talent. They love his communication skills and positive energy, which have been on display since he started his managing career in Columbus, GA in 2002 for the Indians then Low-A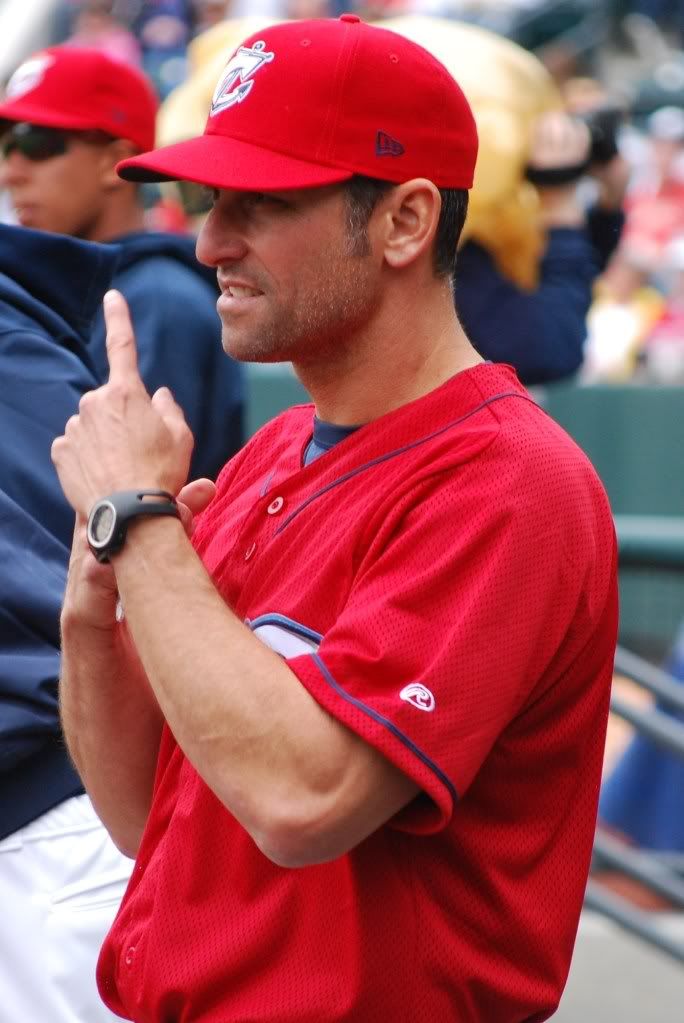 affiliate. During my visit to Columbus over a week ago, I had a chance to talk about a few of his players:
On David Huff: "If you look at his numbers, I am sure they are not as good as he wants them to be. But he is 3-0, and he has kept us in the ballgames that he has pitched in. He has made big pitches when he has had to. When his back is against the wall he has that one main ingredient that you can count on. He is not gonna back down; he is going to execute his game plan. His fastball command has just been okay. We want to see him get ahead of hitters, we want to see him be aggressive on both sides of the plate with his fastball, and then work in that secondary stuff. The secondary stuff has always been there. He is always constantly tweaking and moving some things around, but we are looking for him to get into a little bit of a rhythm and finalizing his delivery."
On Michael Brantley: "It was one of those situations were I had had enough, I couldn't stand seeing how he was playing at the pace he was playing at because that is just not him. He has been nursing a tight hamstring, not a pull or anything too serious. With the weather changing from hot and cold and a couple bus trips in between there it just stiffened up coming in from Toledo [before the start of the last homestand]. It is nothing too serious, just a little bit of over-use and a little bit of fatigue."
On Jeremy Sowers: "I saw a couple 93s up there [on the scoreboard], and he's got that in his arsenal. That's an intangible that we are looking for out of Jeremy where if he has to really reach back and get after it that it is going to be there. He has that 92-93 in him, but he is going to sit at 89-91 and reach back when he needs to. There is one thing to have it and not know how to use it and the ball is going to get away from you because you overthrow, and it is another thing to use it and attack down in the zone like he has."
On Chris Gimenez: "You know what, Chris will tell you his one and only job is to take care of a pitcher each and every night. He has done that. He is back there behind the plate reading swings and running the ball game, so we have to evaluate him two different ways. According to Wedge, the most important thing is if the catcher is taking care of the pitcher and the team. He is offensive, and we know that is coming. To get that first hit, get it out of the way, I think it was really a relief for him, and he will be on his way offensively. We were not concerned about it whatsoever. He was probably wearing it a little bit more than he should have, but he got a few hits and we look for that to continue."
On Jordan Brown: "We have ten game swings where we are going to give guys playing time. He is going to play six or seven days out of those ten, just about every day. That's going to be the role for him right now to play designated hitter, first base and left field. The reason why we are doing that is not to diminish his ability to play one position, it is about creating some value for the major league team. If they need a left fielder we can then evaluate him and get him up there to help them out if needed. We want to make sure he can do that comfortably. Once the recommendation comes down to me, I can say that he is out there playing a variety of positions and it is only going to help him get to the big leagues quicker."
On Matt LaPorta: "He is just going to stay in the outfield, [no first base]. For right now the plan is to keep him in left and right and keep developing him there. He is doing a great job, he has been solid out in the outfield. [He has been better than many expected], myself included. I wasn't sure what to expect. He works his tail off and he has a great pre-game routine where he doesn't take any time off. He is always working during batting practice to get better, and it is translating well right now."
On playing time: "To the Indians credit we are player development and we have to understand that we have to provide guys for help and depth for the big leagues. They just want to make sure that if they reach down to this level that they have a handful of guys to pick from to fill voids. The fastest way to the big leagues is to play a variety of positions because what are the chances that if you only play first base and you are looking for a first baseman to go down with an injury to get that call? If you are moving around it just gives you the ability to get there and help out a little bit quicker."
Wax On, Wax Off
As talked about in an article I posted earlier in the week, Triple-A Columbus left-hander David Huff is working with his coaching staff and brother to get back on track after a few minor hiccups in spring training and early in the season. Huff is all business on the
mound, and is also a pretty quiet and somewhat shy guy when off the field.
That said, having had the chance to talk to his brother Tim for a good length of time over a week ago when I was in Columbus, he shared some funny stories about his younger brother that show the fun and creative side of the Indians prized lefty. You see, Dave was very much into Teenage Mutant Ninja Turtles and the movie The Karate Kid when he was a little tyke. So much so, he actually believed he was the Karate Kid.
His brother Tim recalled one of the more classic Karate Kid moments from Dave's childhood.
"This one time he is jumping on the couch and at the time my parents had this beveled glass table, it was a really thick piece of glass," recalled Tim. "And he is jumping and all of a sudden goes head first into the glass and cuts his head wide open. So we rush him to the emergency room and wait for him to get sutured up. He comes out with this gauze-like bandana around his head. Well, he thinks he is now the Karate Kid, so he busts through the emergency doors and comes running at my dad and does a flying kick right into his stomach. Knocked the wind right out of my dad. Dave could care less about his head or stitches, because he really felt like he was the Karate Kid!"
Now, in fairness to Dave, I actually believed I was Sylvester Stallone as a kid, acting out his parts as Rocky Balboa, John Rambo, and Marion Cobretti from some of his famed 80s movies. I even wrote war stories of me and Rambo as part of a strike force when I was a young teenager, about 100 or so of them (still have them). And yes, as a kid in the backyard or on the playground even I re-enacted the famous fight scene at the end of The Karate Kid about a thousand or so times where Daniel LaRusso gives the ultimate jerk Johnny Lawrence a swift kick to the chops. Shoot, at one time I could quote that entire movie and just about any Stallone or Arnold Schwarzenegger move line for line.
Ah, to be young again, full of innocence and with such imagination!
(Something tells me that if/when those guys in the Columbus clubhouse catch wind of this, they'll never let it die. Sorry Dave!)
More Happenings tomorrow in Part II
All photos courtesy or me or the affiliate media departments except Chuck Lofgren photo courtesy of Carl Kline
User Comments
No comments currently. Be the first to comment!