Minor Happenings: Webb Excelling At The Top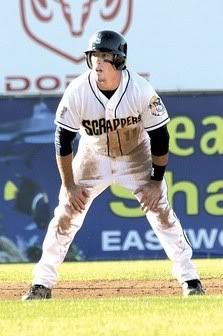 "Minor Happenings" covers the important developments and news in the Indians farm system. While most of the information in this report is from my own research and through interviews I have conducted with organizational personnel, some information in this report is collected and summarized from the various news outlets that cover each team.
Last night, Paul Cousineau and I had the pleasure of having left-hander Chuck Lofgren on our internet radio show Smoke Signals. We talked at length for about 25 minutes with Lofgren about his fine season to date, the adjustment process he went through to turn around his career after a disappointing 2008 season, and what it is like to go from the lowest point of his career last November to back on track just six months later. Be sure to give it a listen, as Lofgren was outstanding as usual and very candid with his answers.
Also, in case you missed it, this past week I wrote a piece on Lofgren as well as a piece giving the 411 on what extended spring training is all about.
I'll be at the Indians game this coming Tuesday and then will also be at Akron on Wednesday or Friday before finishing off a busy baseball week at Lake County on Saturday. Hope to see a few of you at the games.
Onto the Happenings...
Indians Minor League Player Of The Week
(for games from May 28 through June 3)
Donnie Webb (Outfielder - Lake County)
.346 AVG (9-fo-26), 4 R, 2 2B, 4 3B, 0 HR, 8 RBI, 0 BB, 4 K, 1 SB
Last week there were very few outstanding efforts in the system, but one of the better individual performances from the week

came from Low-A Lake County outfielder Donnie Webb who hit a very good .346 and piled up six extra base hits including an amazing four triples and eight RBI. On the season, in 48 games Webb is hitting a solid .276 with 2 HR, 24 RBI and a .750 OPS. Incredibly, he has eight triples which not only leads the team but is also 1st in the South Atlantic League and 2nd in all of minor league baseball. He also has 16 stolen bases on the year, which is tied for 4th best in the league.
Webb was a 10th round pick in the 2008 Draft out of Oklahoma State University. After a disappointing debut at short-season Single-A Mahoning Valley where he hit just .218 with 1 HR, 17 RBI and a .581 OPS, he has really blossomed this year as a top of the order hitter. His very good speed combined with a solid two-strike approach and the ability to pound the ball into the gaps makes him an interesting leadoff prospect for the Indians. Considering his lack of power, he needs to be a very good center fielder, and while he displays good range, quickness and instincts in center field he has a below average throwing arm. He just turned 23 years old, so he is a little above the league average age, but it still bears watching to see how he finishes the 2009 season and how his game translates as he moves up to High-A Kinston this year or next.
Honorable Mentions:
Ryan Edell (LHP - Akron): 0-0, 3.09 ERA, 2 games, 11.2 IP, 12 H, 4 ER, 3 BB, 16 K
Beau Mills (1B - Akron): .379 AVG (11-for-29), 6 R, 2 2B, 0 3B, 2 HR, 4 RBI, 3 BB, 5 K
Cristo Arnal (INF - Akron): .450 AVG (9-for-20), 3 R, 0 2B, 0 3B, 0 HR, 2 RBI, 2BB, 0 K, 1 SB
Lucas Montero (OF - Kinston): .381 AVG (8-for-21), 4 R, 0 2B, 1 3B, 0 HR, 3 RBI, 2 BB, 2 K, 3 SB
Alex Perez (RHP - Lake County): 1-0, 0.00 ERA, 1 game, 6.0 IP, 2 H, 0 ER, 2 BB, 10 K
Previous Winners:
05/21 to 05/27: Jordan Brown (1B/OF - Columbus)
05/14 to 05/20: Paolo Espino (RHP - Kinston)
05/07 to 05/13: Lonnie Chisenhall (3B - Kinston)
04/30 to 05/06: Nick Weglarz (OF - Akron)
04/23 to 04/29: Matt McBride (1B - Kinston)
04/16 to 04/22: Eric Berger (LHP - Kinston)
04/08 to 04/15: Kelvin De La Cruz (LHP - Kinston)
Director's Cuts
Indians Farm Director Ross Atkins was in High-A Kinston this past week and had some comments on some players of the players he saw down there:
On Cord Phelps and Lonnie Chisenhall: "They were fantastic. Both of them are really complete players. They both play great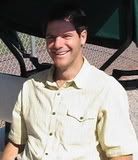 defense with a chance to be above average defensively. Both of them have very good instincts. Both run the bases hard, run them well, and make good decisions. Cord is a switch-hitter with the ability to put the bat on the ball and an incredible on-base rate. Lonnie is a left-handed hitter who has some natural power. He doesn't have to generate power as the ball just jumps off his bat. It is not light tower power where in BP he is just launching balls out of the stadium, but in a game the ball goes a long way off of his bat. He is really showing that he is arguably the best player in that league right now."
On a potential Chisenhall move to Akron: "We could talk about that for a long time and all the details that go into it. But, there are implications for the player's future to consider and there are always other players to factor in. For a player like Lonnie Chisenhall you can simplify it and just say 'is he challenged?' Let's make sure that he is challenged and make sure that he doesn't get bored at a certain level and make sure that he is making strides every day. Once we feel like he is no longer challenged at that level we will have no choice but to move him. At the same we are not in a hurry to get him out of the A-ball level as he is 20-years old in his first full season and playing in a very good caliber of baseball in the Carolina League."
On Eric Berger: "He is interesting. He has arm speed and he has leverage. He is extremely athletic, and I believe he grades out as one of the most athletic or the athletic pitcher in our system. He generates some natural leverage and tilt and guys have a hard time lifting the ball off of him. He has a nice pitch mix as his changeup has good life with some drop to it, and his breaking ball is a solid-average major league pitch. Now it is just a matter of can he command his fastball and how well can he command it and whether or not he is a starter or reliever. If he can command the fastball there is no reason to think that he could not become a starting major league pitcher."
Indians Minor League Player Of The Month
(for May)
Jordan Brown (1B/OF - Columbus):
.353 (36-102), 15 R, 10 2B, 1 3B, 5 HR, 18 RBI, 2 BB, 6 K, .365/.618/.983, 27 games
The Indians really had a lot of good performances up and down the system for the month of May. Right-hander Jeanmar Gomez
had a sensational month up until his last start, and right-hander Paolo Espino and left-hander Chuck Lofgren continued their resurgence this year with fantastic numbers as well.
In the end, the Player of the Month came down to three position players in first baseman/outfielder Jordan Brown, third baseman Lonnie Chisenhall, and outfielder Abner Abreu. If you look at the numbers side-by-side, they are practically the same as all hit between .330 and .353 for the month, all had between 14 and 16 extra base hits for the month, and all had an OPS between .977 and .983 for the month. So it was really hard to separate the three performances.
Ultimately, the tie-breaker came down to plate discipline. While Brown only walked two times he only had six strikeouts, good for an incredible 17:1 at bat to strikeout ratio for the month. This is nothing new for Brown as he has always been lauded for his ability to consistently put the bat on the ball and be a tough out. On the season, Brown has 11 walks and 20 strikeouts in 168 at bats.
That ability to make consistent contact is something that could force his way up to Cleveland very soon, especially with a lineup laden with strikeout prone hitters. While the parent club continues their freefall this season and the injuries are really starting to pile up, the Indians may begin to look to the future and Brown may be one of the first guys they call up when the decision is made to scrap the 2009 season and retool for 2010. Of course, Brown could also become attractive as a trading chip for the Indians to acquire a much needed arm for the bullpen or starting rotation.
It should be noted that of the 27 games Brown played in May, 20 of them were in the outfield (3 at 1B, 4 at DH). This is a much different from April where in 17 games for the month only 3 were in the outfield (10 at 1B, 4 at DH). It looks very much like they are positioning him for a potential callup to Cleveland soon.
Honorable Mentions:
Lonnie Chisenhall (3B - Kinston): .330 AVG (33-for- 100), 19 R, 9 2B, 1 3B, 4 HR, 20 RBI, 13 BB, 18 K, .417/.560/.977
Abner Abreu (OF - Lake County): .348 AVG (39-112), 18 R, 6 2B, 3 3B, 6 HR, 22 RBI, 6 BB, 25 K, .383/.598/.982
Andy Marte (3B - Columbus): .333 (32-96), 11 R, 5 2B, 0 3B, 5 HR, 18 RBI, 6 BB, 11 K, .362/.542/.904
Chuck Lofgren (LHP - Akron): 2-1, 1.69 ERA, 5 games, 26.2 IP, 18 H, 5 ER, 9 BB, 19 K, 1.01 WHIP, .188 AVG
Zach Putnam (RHP - Akron): 1-0, 1.93 ERA, 9 games, 20.0 IP, 14 H, 4 ER, 4 BB, 15 K, .90 WHIP, .203 AVG
Jeanmar Gomez (RHP - Akron): 3-2, 2.91 ERA, 5 games, 34.0 IP, 27 H, 11 ER, 4 BB, 28 K, 0.91 WHIP, .214 AVG
Paolo Espino (RHP - Kinston): 1-1, 1.13 ERA, 5 games, 24.0 IP, 12 H, 3 ER, 8 BB, 17 K, 0.83 WHIP, .150 AVG
T.J. McFarland (LHP - Lake County): 2-0, 1.09 ERA, 5 games, 24.2 IP, 18 H, 3 ER, 9 BB, 14 K, 1.09 WHIP, .202 AVG
Mike McGuire (RHP - Lake County): 3-0, 0.86 ERA, 7 games, 21.0 IP, 8 H, 2 ER, 11 BB, 21 K, 0.90 WHIP, .114 AVG
Previous Winners:

April: Matt McBride (OF/1B - Kinston)
Lofgren Has Mixed Results In Columbus Debut
This past Sunday, left-hander Chuck Lofgren made his season debut at Triple-A Columbus. It was a much deserved callup after he was sensational so far this season at Double-A Akron going 3-1 with a 1.48 ERA and in 42.2 innings allowed 24 hits, 15

walks, and had 31 strikeouts in eight starts. He was understandably nervous in his first outing with the Clippers, and it showed early as he struggled through a 49 pitch second inning where he allowed four runs mostly the result of losing the strike zone and being unable to throw strike one which led to three walks in the inning.
In that second inning he sort of got away from what made him so successful earlier in the year at Akron, and he righted the ship quickly as he went out the final two innings and attacked the zone much better holding the opposition scoreless. So, while the stat line for him in the game was not very good, there were some positives and the Indians really liked the way he finished his outing strong.
There is a bit of an unknown at the moment whether Lofgren is just going to be in Columbus for the short-term as the Indians are weighing all their options in the starting pitching department at Columbus, and surely some possible moves with the Cleveland roster may affect him in some capacity where he could end up back in Akron. That said, given the fact that he is Rule 5 eligible again this offseason and the Indians need to find out more about him before making an offseason roster decision on him, it is quite possible he is in Columbus for good. In all seriousness, he SHOULD be in Columbus (no offense to these guys, but stop wasting your time with the Jack Cassell's, Kirk Saarloos's, and Ken Ray's of the world!). If he excels in Columbus in June and July, he could very well get a crack at the Indians rotation or even their bullpen by August this year.
Smooth Santana
Double-A Akron catcher Carlos Santana continues to plow his way through the Eastern League this year putting up quality, professional at bats every time he comes up to the plate. He is currently in a little bit of a funk having only hit .185 in his last

ten games, but on Tuesday night his two-homer game marked the third time in the past week that an Aero collected two homers in a single game as outfielder Nick Weglarz (5/27) and first baseman Beau Mills (May 29) did it recently as well. He was also the first Akron player to have back-to-back two extra base hit games this season as he doubled twice in the game prior to his two-homer outburst.
Santana now leads Akron with 12 doubles, nine home runs and 37 RBI, while also ranking second in the Eastern League in on-base percentage (.424) and fourth in slugging percentage (.566). On the season he is hitting .284 with 9 HR, 37 RBI, and a .964 OPS. He still sports an incredible 37 walk to 25 strikeout rate, and so far this season has more than proven his status as the Indians top prospect in the system.
He has also thrown out 13 of 38 attempted base-stealers good for a 38.2% success rate. Several scouts have been wowed so far with how quickly his defense has come along this season, and it looks like he may well have a future as a major league backstop. Going into the season there was no question the bat would play at the major league level, it was just a matter of where it would play. Indians fans will likely see Santana up in Cleveland this year when rosters expand in September, and he could get a late July or early August callup to Triple-A Columbus provided he stays healthy and continues to progress.
Ups And Downs
Since throwing his perfect game on May 21st, Double-A Akron right-hander has had a cold dose of reality having been touched up pretty good in his last two outings. In those two outings since his perfect game, Gomez is 0-2 with a 9.90 ERA and opponents are hitting .408 against him. In 10 innings he has allowed 11 runs, 20 hits, 4 walks and has 7 strikeouts. Prior to these last two performances Gomez had a 0.31 ERA for Akron while holding opposing hitters to a .097 average. On the season, in 10 combined starts at Kinston and Akron, he is now 6-4 with a 2.71 ERA and in 63.0 innings has allowed 46 hits, 10 walks

and has 48 strikeouts.
On the flip side, Double-A Akron right-handed reliever Erik Stiller has been red hot of late. The hard-throwing Princeton University product has allowed just one run over his last five outings which covers nine innings. While the Indians experimented with right-hander Hector Rondon in the bullpen, Stiller temporarily filled in and made four spot starts (0-3, 8.18 ERA). He is back in the bullpen now and back to pitching where he is most effective. He has been at his best pitching out of the bullpen as in 13 relief appearances this year with the Aeros he is 2-0 with a 3.27 ERA, and in 22.0 innings has allowed 17 hits, 8 walks, and has 16 strikeouts while holding hitters to a .210 average.
High-A Kinston outfielder Tim Fedroff recently returned to the lineup on May 25th after sitting out two weeks with a hamstring strain. He is happy to be back on the field, and feels as healthy as he has all season now that the hamstring is 100%. While he was out from May 10th through May 24th, he proved how valuable he was to the success of the team as Kinston went 2-12 during that stretch. There is no doubt that Fedroff has established himself as a leader and table-setter for the team at the top of the lineup, and Kinston missed that for the two weeks he was out. In 31 games, Fedroff is hitting .271 with 1 HR, 9 RBI, 4 stolen bases, and a .753 OPS.
Infirmary Report
Lots of stuff to talk about in the system as far as injuries go.
First off, as you may have seen in my blog entry last night, Double-A Akron right-handed pitcher Hector Rondon was removed from his start in the 4th inning after a sudden drop in velocity and discomfort on the mound. Akron coaches and the trainers rushed to the mound and he was promptly removed from the game. At this point, there appears to be no issues with his elbow

or shoulder and he has been initially diagnosed with right bicep soreness and is day to day. He will undoubtedly get more tests done on him over the weekend to make sure he is sound, so he is not in the clear just yet.
High-A Kinston left-handed pitcher Kelvin De La Cruz tweaked his elbow way back in the early stages of the season. He was off to an awesome start where in two starts he was 2-0 with a 1.50 ERA, but during an off day after his second start he injured his elbow. At the end of April he was flown into Cleveland and evaluated with a left elbow strain and shutdown for six weeks. He is nearing the end of that shutdown and the update at this point is he is progressing well and is scheduled to go on a return to throw program in seven to ten days. He likely will pitch a few games in extended spring training or in the Arizona League depending on when he is game ready to pitch, and if all goes well could be back in Kinston in early July.
On Wednesday, Kinston outfielder Ryan Blair was removed from the game in the first inning after he collided with the cement wall in right field while chasing down a fly ball. It was a scary moment as after the collision with the outfield wall he briefly laid motionless on the warning track and eventually got up and walked off the field under his own power. He is still being evaluated and he may have suffered a concussion from the impact with the wall and is expected to be out of the lineup for a few days.
Outfielder Roman Pena injured his right hand when slamming it into a door after a bad at bat a few weeks back. According to team officials, he is still a ways from returning to the lineup and probably will be at least a week until he returns.
Kinston outfielder Matt Brown's soreness in his right knee - which had him put on the disabled list a week ago - is about ready to be activated.
Double-A first baseman/outfielder Matt McBride is day to day after colliding with outfielder Jose Constanza in the outfield Monday.
Low-A Lake County third baseman Jeremie Tice is back on the disabled list with inflammation in his left elbow. At the moment, there is no estimated time of his return available.
Transaction Rundown
Here is another rundown of the recent noteworthy transactions from the past week:
June 5: LHP Michael Gosling and INF/OF Rob Mackowiak signed and assigned to Columbus.
June 1: Tony Sipp recalled to Cleveland; Chris Jones transferred to Lake County from Extended; John Drennen transferred to Akron from Kinston; Bryce Stowell transferred to Kinston from Lake County.
May 31: Chris Gimenez recalled by Cleveland; Damaso Espino transferred to Columbus from Akron.
May 29: Chuck Lofgren transferred to Columbus from Akron; Steven Wright transferred to Akron from Columbus.
May 28: Tomo Ohka selected to ML roster.
May 27: Zach Jackson optioned to Columbus; Jeremie Tice placed on 7-day DL with left elbow inflammation.
Affiliate Notebook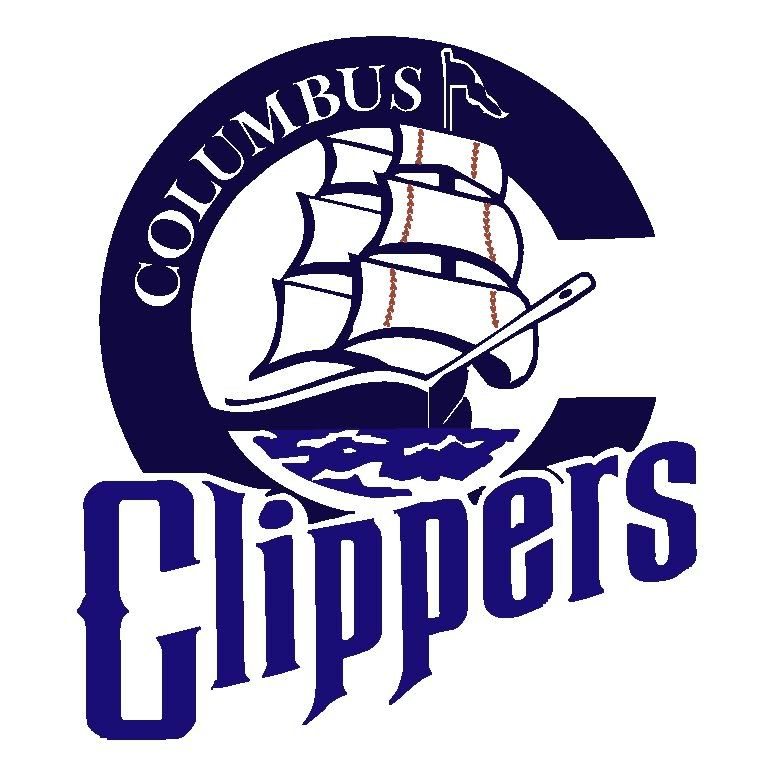 Columbus Notes (27-27, 1st place, 1.0 GU): Outfielder Michael Brantley's 16 stolen bases are ranked 3rd in the league. After a rough April when he hit .217 and battled with a leg injury, he has started to turn it around as since the end of April he is hitting .271 and he had ten extra base hits in May. On the season he is hitting .253 with 2 HR, 15 RBI, and a .675 OPS in 50 games. ... Columbus has two players in the top 10 in hitting with first baseman/outfielder Jordan Brown ranked 5th (.327) and first baseman Michael Aubrey ranked 7th (.322). The last Clipper to lead the league in hitting was Fernando Seguignol during his MVP season of 2003 (franchise-best .341). ... Third baseman Andy Marte is hitting .328 (43-for-131) and would rank him 5th in the International League in hitting, but he is four plate appearances short of qualifying for the batting title. If he gets four plate appearances per game, it will take him three more games to qualify. ... On Tuesday, catcher Wyatt Toregas' nine-game hitting streak was snapped. His streak is tied with teammate Michael Brantley for the longest by a Clipper this season and was the 4th longest active streak in the league. On the season he is hitting .260 with 4 HR, 15 RBI and a .760 OPS in 32 games. ... Columbus is currently #1 in attendance in all of minor league baseball averaging 8,981 per games in their 24 home games so far. The others: Sacramento River Cats (AAA) 8,864 per game in 28 games; Round Rock Express (AAA) 8,717 per game in 28 games; Lehigh Valley Ironpigs (AAA) 8,576 per game in 30 games; Dayton Dragons (A) 8,520 in 24 games; Louisville Bats (AAA) 8,244 per game in 25 games; Frisco Roughriders (AA) 8,131 in 21 games.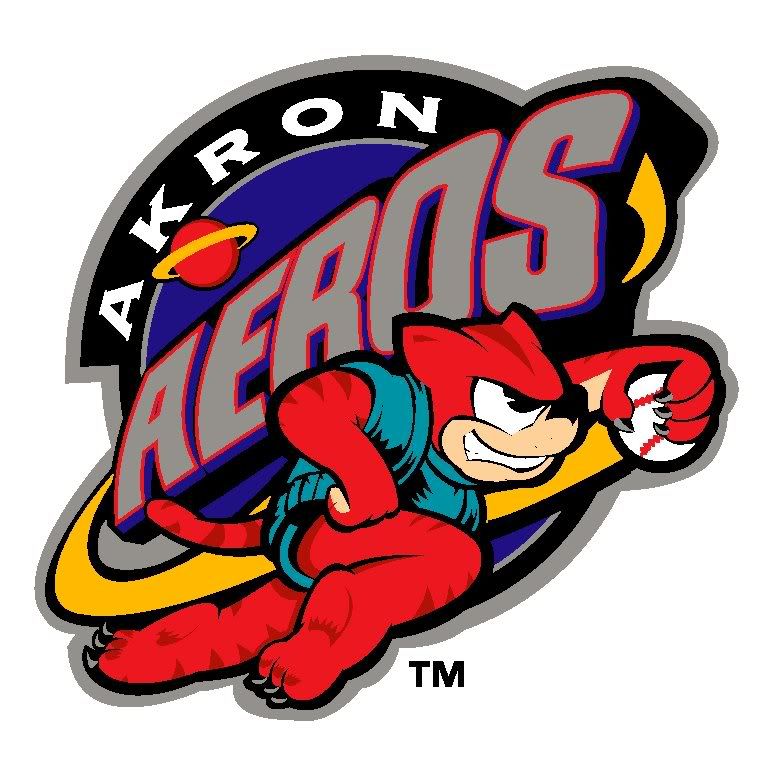 Akron Notes (33-19, 1st place, 3.0 GU): On Tuesday the Indians signed infielder Kyle Haines and assigned him to Akron. He began his professional career in the San Francisco organization when they selected him with the 34th pick in the 2004 Draft out of Eastern Illinois. He was selected by the Philadelphia Phillies in the minor league portion of the Rule V Draft this past offseason but was released in spring training and ended up signing with the Camden Riversharks of the independent Atlantic League. ... On Monday, infielder Cristo Arnal had one of the best games of his career going 5-for-7 and tied an Akron franchise-record with five hits in a game. He has shown his versatility so far this season playing in games at shortstop, second base, first base and center field. On the season, in 29 combined games at Kinston, Akron and Columbus he is hitting .353 (30-for-85) with 1 HR, 8 RBI and a .867 OPS. ... First baseman/outfielder Matt McBride has struggled some since being called up to Akron, but he still remains on top of the Cleveland Indians organizational rankings in both batting average (.335) and RBI (46). In 21 games with Akron, he is hitting .216 with 0 HR, 10 RBI and a .540 OPS. ... Outfielder Jose Constanza leads the Eastern League in stolen bases (19). On the year he is hitting .301 with 0 HR, 18 RBI and a .711 OPS in 47 games. ... Outfielder/infielder Jerad Head was hitting .386 as of May 17, but since then is just 4-for-47 dropping his yearly average to .277 (36-for-130). ... Right-hander Jake Westbrook will make his first rehab start in his recovery from Tommy John surgery on Saturday in Game One of a double-header. In Game Two, right-hander Brian Grening is expected to get the spot start after being called up from extended spring training. If he does not get the start, he will pitch in relief in one of the two games.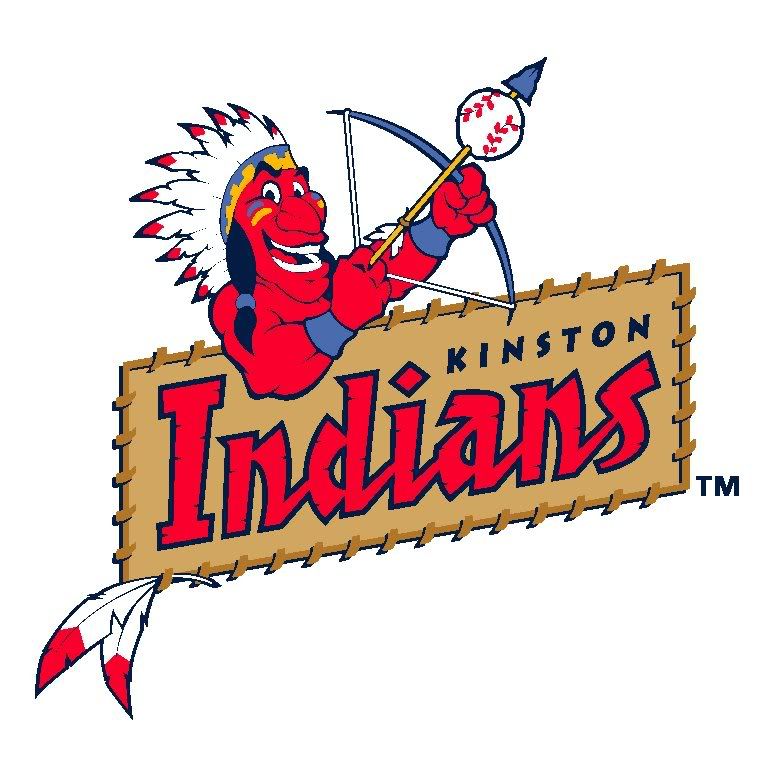 Kinston Notes (23-29, 2nd place, 3.5 GB): On May 9th the K-Tribe had just won a season high four straight games and stood atop the Carolina League Southern Division by two games with a 17-13 record. Then the K-Tribe suffered through a season high eight game losing streak and are just 6-16 overall since. Part of the problem has been the call-up of the hot-hitting Matt McBride and injuries to starting outfielders Tim Fedroff and Roman Pena. ... Third baseman Lonnie Chisenhall saw his 27-game on-base streak come to an end last Saturday at Winston-Salem, which is tied for the longest streak this season in the Carolina League. On the season he is hitting .303 with 9 HR, 42 RBI and a .892 OPS, though he is hitting just .216 in his last ten games. ... Second baseman Cord Phelps leads the league with a .995 fielding percentage at second base, committing just one error in 217 total chances this season. He also leads the league with 39 walks and is tied for fifth most in minor league baseball this season. His .425 on-base percentage is 3rd in the league. On the season, in 48 games he is hitting .282 with 1 HR, 24 RBI, and a .821 OPS. ... Right-hander Bryce Stowell was promoted from Lake County to Kinston earlier in the week. In his debut on Tuesday night he went 3.1 innings and allowed four hits, two runs, two walks and had four strikeouts. In three appearances at Lake County he was 0-0 with a 1.00 ERA (9.0 IP, 4 H, 1 ER, 3 BB, 15 K). ... Outfielder Lucas Montero has now reached base safely in 19 straight road games this season, the most in the league. On the season he is hitting .264 with 1 HR, 14 RBI, and a .699 OPS, and has been hot of late hitting .389 in his last ten games. ... On Monday, left-hander Ryan Morris had a solid outing going six innings while allowing two runs on four hits, four walks, and had six strikeouts. On the season he is now 3-5 with a 5.25 ERA (48.0 IP, 45 H, 28 ER, 27 BB, 45 K). ... Right-handed reliever Dallas Cawiezell has struck out 27 batters in 23.2IP this season and has a 1.52 ERA with five saves. He has not allowed a run in the past seven appearances (8.2IP).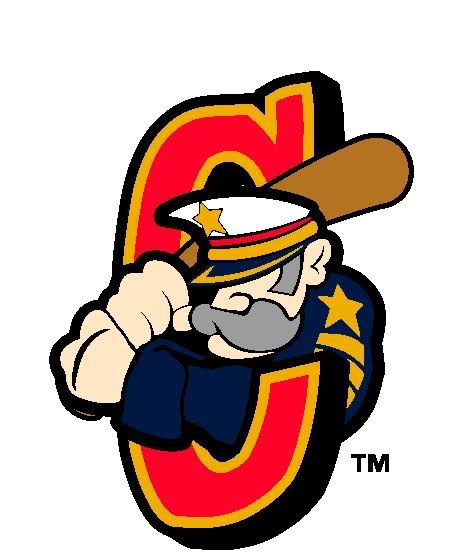 Lake County Notes (24-27, 6th place, 6.5 GB): On Monday, right-hander Alexander Perez was masterful going six innings without allowing an earned run, and allowed just two hits and two walks while striking out a season high ten batters. ... Outfielder Delvi Cid has a 13 game on base streak, and is hitting .333 with 1 HR, 8 RBI, 7 stolen bases, and a .850 OPS in 20 games. His numbers are pretty impressive when you consider he is striking out at a high rate (24 K, 81 AB). ... Infielder Karexon Sanchez has reached base in 16 straight games, and on the season he is hitting .273 with 7 HR, 31 RBI, and .819 OPS in 49 games. ... Outfielder Donnie Webb is currently in the midst of a five-game hitting streak batting .391 (9-for-23) with 2 2B, 4 3B, and 8 RBI. ... Since joining Lake County two weeks ago, outfielder John Allman is hitting .270 with 3 HR, 6 RBI and a .954 OPS. ... A reminder, next week is the First-Year Player Draft in Major League Baseball. The draft kicks off with the first three rounds being conducted on Tuesday night starting at 6:00 PM, and then the final rounds will take place over the course of Wednesday and Thursday. The Indians have the 15th pick in the draft.
All photos courtesy of Tony Lastoria and the affiliate media departments.
User Comments
Duke
March 21, 2017 - 5:24 PM EDT
He's doing good

Duke
March 21, 2017 - 5:22 PM EDT
Ryan Blair is my teacher !!!!