Minor Happenings: What Can Brown Do For You?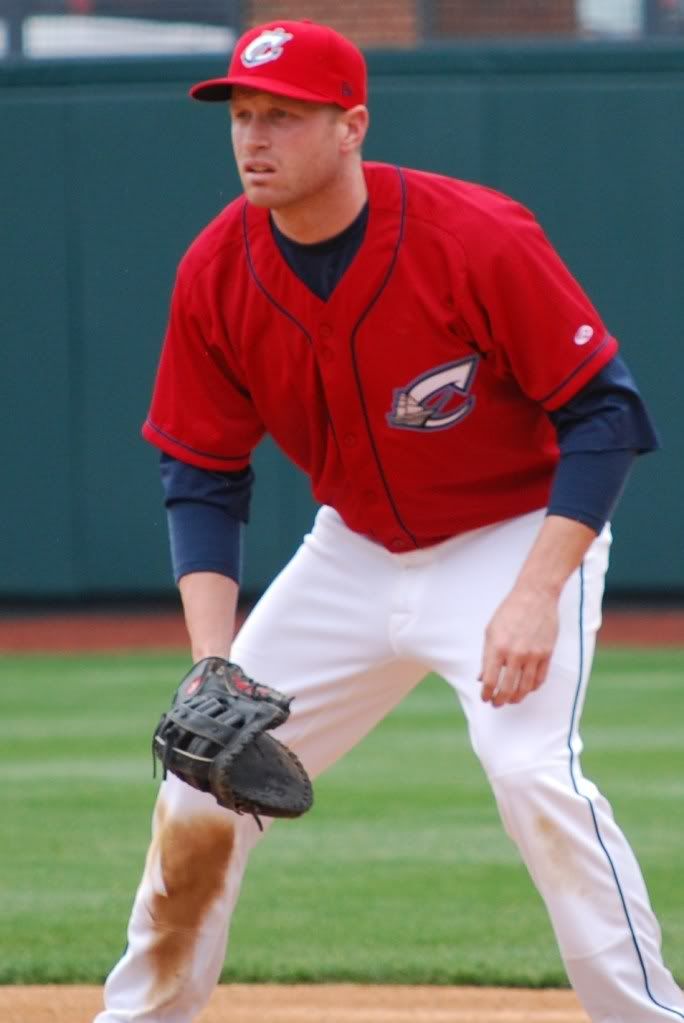 "Minor Happenings" covers the important developments and news in the Indians farm system. While most of the information in this report is from my own research and through interviews I have conducted with organizational personnel, some information in this report is collected and summarized from the various news outlets that cover each team.
In case you missed them, I wrote a few pieces this week on first baseman/outfielder Matt McBride and outfielder Abner Abreu. I still have pieces in the pipeline this coming week on left-hander Chuck Lofgren, right-hander Zach Putnam, and right-hander Paolo Espino.
Also, I'll be heading out to Columbus this weekend and will be taking in the game with my family on Sunday afternoon where Lofgren will be making his first start with Columbus since being called up Friday. If you happen to see me at the field, please say hi.
Onto the Happenings...
Indians Minor League Player Of The Week
(for games from May 21 through May 27)
Jordan Brown (First Baseman - Columbus)
.367 AVG (11-for-30), 6 R, 2 2B, 0 3B, 3 HR, 7 RBI, 0 BB, 4 K
I wrote a few weeks back how this season was sort of a season of retribution for Triple-A first baseman Jordan Brown. So far, it really has been. Brown is yet another example of a player who many fans quickly cast aside after one sub-par or poor season
in 2008, only to come back and perform at or above the levels he did in 2006 and 2007 when he was the League MVP in each of those two seasons. To date, in 43 games at Columbus, Brown is hitting .346 with 7 HR, 26 RBI, and has a .971 OPS. He also has piled up 15 doubles, and while he does not walk much (8 BB) he does not strikeout much either (18 K in 153 AB). Right now he looks like an early favorite for the International League's MVP award as he currently is 4th in the league in batting average, 7th in hits, tied for 4th in doubles, 4th in slugging percentage, and 4th in OPS.
Brown's hot April and May are a good sign, and show he is back to his 2006 and 2007 form and that 2008 really was just one of those season's a player sometimes struggles through for various reasons (health, distractions, etc). His play also should make him a legitimate option for the Indians to call up and add to their roster at some point this season to fill a need at first base or left field. With Ben Francisco and Ryan Garko heating up of late, it doesn't look like he will get a chance anytime soon, but as long as he keeps doing what he has so far this season he should get a shot in Cleveland at some point this season. If not, he could end up being used as currency in a trade for the Indians to fill another need in the organization.
Also, earlier this week Brown was named the International League's Batter of the Week for May 18-24. For the week, he had 14 hits and hit .519 with 3 HR, 7 RBI, 6 runs, 6 extra-base hits, and a 1.000 slugging percentage. He hit safely in all six games, including two three-hit performances.
Honorable Mentions:
Carlos Santana (C - Akron): .412 AVG (7-for-17), 5 R, 2 2B, 0 3B, 1 HR, 5 RBI, 5 BB, 4 K
Nick Weglarz (OF - Akron): .316 AVG (6-for19),3 R, 1 2B, 0 3B, 2 HR, 7 RBI, 3 BB, 3 K
Cord Phelps (2B - Kinston): .444 AVG (8-for-18), 4 R, 1 2B, 0 3B, 0 HR, 3 RBI, 4 BB, 2 K
Jeanmar Gomez (RHP - Akron): 1-1, 2 games, 2.40 ERA, 15.0 IP, 8 H, 4 R, 2 BB, 12 K
Chuck Lofgren (LHP - Akron): 0-1, 2 games, 1.04 ERA, 8.2 IP, 6 H, 1 R, 3 BB, 10 K
T.J. House (LHP - Lake County): 0-0, 1 game, 0.00 ERA, 6.0 IP, 2 H, 0 R, 1 BB, 7 K
Previous Winners:
05/14 to 05/20: Paolo Espino (RHP - Kinston)
05/07 to 05/13: Lonnie Chisenhall (3B - Kinston)
04/30 to 05/06: Nick Weglarz (OF - Akron)
04/23 to 04/29: Matt McBride (1B - Kinston)
04/16 to 04/22: Eric Berger (LHP - Kinston)
04/08 to 04/15: Kelvin De La Cruz (LHP - Kinston)
Director's Cuts
Indians Farm Director Ross Atkins had some comments this week on some of the position players in Columbus as well as some of the pitchers in Akron:
On Matt LaPorta: "With Matt it is for him to know that what he did up in Cleveland was positive. For him to go back down to Columbus and believe he belongs up here and not try to be a different player as there is a transition to the big leagues. I think Matt said it best when he talked about the transition down that here in the major leagues you come in and you see 1, 2, 3, and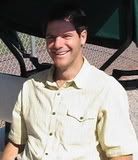 4 [starters for every team], and when you ride into a Triple-A town you see 1 and then 2, 3, and 4 are very hittable pieces. In the major leagues those first four starting pitchers are the best of the bunch, so you just don't get a break and get a day off. I think just that much more focus, intensity and not trying to do more is what he has to do. Just stay within himself and keep his same approach and he will be fine. He is an extremely talented individual, is very confident, and he believes that is the case that he just needs to believe in his ability."
On Michael Brantley: "You do down there and watch those guys play in Columbus and he is physically the most exciting guy on the field. His batting average is not showing it right now, but on any given day his approach is. He is adjusting to that league, and he is adjusting to guys that are adjusting to him quicker. Defensively, Michael is arguably the best that we have in our minor league system. Offensively with his ability to make consistent contact, stay within himself, and not go out of the zone, he is a very nice leadoff center field prospect that I think we are going to watch play baseball for a long time."
On Wyatt Toregas and Chris Gimenez: "It is fun to watch as they are battling each other and battling the competition in the International League. Wyatt is off to an incredible start offensively. He is up above .800 with his OPS, and has really done a great job with his game calling and taking control of the pitchers. With Chris, he is still transitioning to the catching position, but he is doing it at the second highest level in baseball at the Triple-A level. He is holding his own. Offensively I think he over-compensated a little bit early when he came out of the gates slow and started to get a little too aggressive and was chasing too many pitches, which was unlike him as he is a guy who really only swings at his pitch which has made him good. Those guys will be major leaguers. To what extent they help a major league team will ultimately be up to them, but up to us to help them get there."
On Jeanmar Gomez: "He is the type of pitcher that player development loves to get their hands on because he is young, he is durable, he is 6'4", and looks the part. Sometimes it has value, sometimes it doesn't, but in this case it looks like it has some value. It is a lot to work with and a lot of fastball projection and a feel for pitches where we basically say to Dave Miller 'you need to build this guy's repertoire'. Dave Miller - our Minor League Pitching Coordinator - has done that with Gomez, and of course our pitching coaches like Ruben Niebla who has been with him a great deal and Greg Hibbard who was with him last year. He has a real out pitch slider that he is showing right now in Double-A. He also has a great feel for a changeup and the fastball we already talked about."
On the progression of Jeanmar Gomez's secondary stuff: "[His secondary stuff was a concern when he first came to Double-A]. It will probably come and go a little bit because he is so young, but right now he is locked in. I hope it doesn't go, but we do expect him to not be as dominant as he has been the last month. But his slider has really been in Mike Sarbaugh and Ruben Niebla's words 'unhittable, untouchable, and devastating'. When you hear those type of comments on a 21-year old pitcher in Double-A that's what we are looking for."
On Hector Rondon: "[He and Gomez] are a lot alike, they really are. The similarities are the youth, the durability, and they throw strikes. The differences are that Hector can get away with a little bit more with his fastball and Jeanmar has to pitch a little bit more. It is not necessarily velocity, maybe Hector has a little bit more velocity, but it is that life that we talk about where the last 12 inches of the fastball has a little bit of jump to it and gets on a hitter. Hector can put it over the middle and make some mistakes with it, and he will do that less and less and have more and more success. Both guys already are two of the best pitchers in the league. Hector has done it a little bit longer now as Jeanmar has only been there for four or five starts, but they have incredible numbers with the strikeouts to walks. They put consistent stuff on the plate and throw consistent strikes."
On bullpen move for Rondon: "That was part of the equation as we made the decision to [move him to the bullpen]. We talked about how he would handle it and how it would affect him, and we unanimously said that it would not affect him at all. He would benefit from it because it is the type of person and athlete he is as he likes to compete, and once we talked to him about the potential of the major leagues he liked it even more. It has not affected him negatively and I think he will benefit from it in the future because a lot of very talented pitchers transitioned. John Santana transitioned as a bullpen pitcher, Fausto Carmona transitioned for us. So he may transition as a starter, but he may also transition as a reliever depending on our needs. That little bit of exposure he will benefit from."
On Chuck Lofgren: "He certainly is back [to being a top pitching prospect]. He is big, strong, left-handed and durable. A lot of things we have talked about with Jeanmar and Hector. He is extremely, extremely durable as he has always taken the ball. I think when you look back at the 2007 numbers now matching the 2009 numbers, that is a part of player development. A guy sometimes has some failure before they get to the major leagues, and they are better for it. He will know how to come out of struggles once he is a major league pitcher."
On Zach Putnam's move to the bullpen: "We talked about it, and talked to him about it during spring training. He is not someone who does not have the ability to start, we just saw him as someone who has the potential to be very special as a bullpen pitcher and quick. So we felt with his variables it was a good transition at the time as he was a dominant college player, dominant in spring training, and was dominant in Kinston. He has what we are looking for with the demeanor, the strikeout pitch, and a high groundball rate. The hitters in the Eastern League just cannot lift the ball. He has the highest groundball percentage in Double-A at 80% or close to it."
On Vinnie Pestano: "He is a competitor who went to Cal-State Fullerton. He gives a lot of confidence to the player development staff and that Akron staff when he comes into the game. He puts the ball on the plate with a lower three quarter delivery with a nice slider mix. He has not really struggled with left-handed hitters either with that lower slot, which we thought he may and he has not. A very good start for Vinnie."
On Steven Wright's move to the bullpen: "It was [always planned], but once again like with Zach it doesn't mean Wright cannot start. Most good pitchers started at some point in their minor league career. What it allows for [with starting] is the regular work with a pitching coach on off days and side days, and the regular strength and conditioning work. It is easier to get into a routine when you are starting every five days as opposed to not knowing when you are going to pitch. Once we get to a certain point in their development when we don't have concerns other than just attacking hitters, then we are comfortable with saying that this guy can help us in the pen. That is where Steven Wright is."
Draft Time Is Near
We are about a week and a half away from MLB's First-Year Player Draft which is set to start on Tuesday June 9th at 6:00 PM.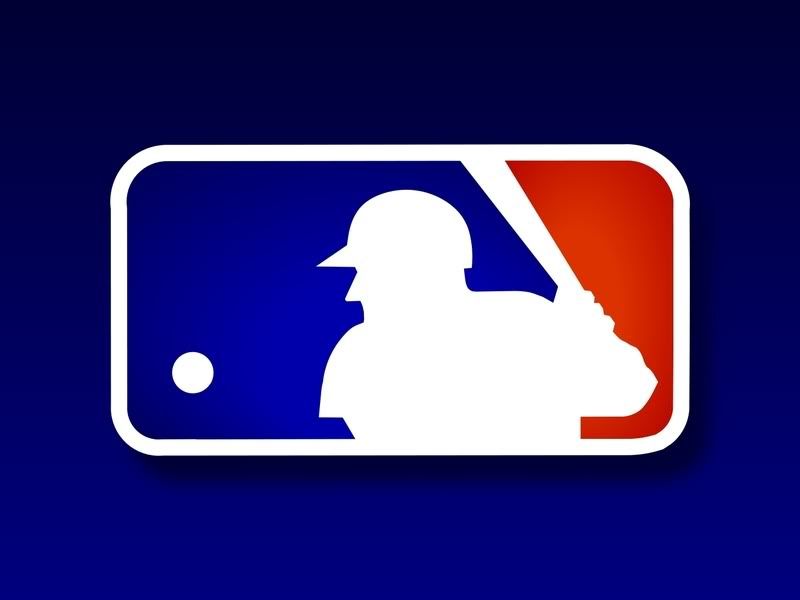 The first three rounds will take place on June 9th and take place in Secaucus, NJ at the MLB Network Studios. The final rounds will be broken up over the next two days on Wednesday June 10th and Thursday June 11th. The Indians have the 15th pick in the draft.
I recently participated in a mock draft conducted by MVN.com which pooled together some of the top bloggers and reporters for each major league team. The results of the mock draft to date can be seen by clicking on this link, and the writeup of my Indians selection of right-handed pitcher Mike Leake out of Arizona State University can be seen here as well. Many thanks to Norman Banks and Dennis Nosco for their assistance as they were a HUGE help while I was out of pocket in Miami when my pick came up. Here is the writeup for the Leake pick, which Nosco contributed heavily on:
The Indians generally look to avoid risk in the first round. Since the disastrous draft of 2001 in which the Indians selected high school pitchers with six of their first seven selections (none has played in the majors yet), the Indians have selected a college player first in every draft and have not selected a guy who has shot up the draft boards in the weeks before the draft. As a result, they have tended to draft safe, easily-signable college players with limited upside but who are close to that upside. While players like Beau Mills, David Huff, Trevor Crowe, Jeremy Sowers and Michael Aubrey projected as being solid major leaguers, none of them were projected to be franchise-type players. Also, since 2002 when they selected Jeremy Guthrie out of Stanford, they have not selected a Scott Boras client in the first round.
With that in mind, when looking at the players available at this slot the player who leaps out at you the most is right-handed pitcher Mike Leake out of Arizona St. While Leake is short (6'0"), he has been on draft boards since before the season and has other attributes including polish and command which is what the Indians tend to favor in their first round college pitcher draft picks (Huff, Sowers, Guthrie) in recent years. From a numbers and stuff standpoint, Leake fits right that philosophy. He is armed with a fastball that sits at 91-92 MPH and touches 94 MPH, and he gets great sink and side-to-side movement with it. His best pitch may be a plus changeup, and he also mixes in a slider and curveball. What makes him such a polished pitcher is his plus command and control as well as some exceptional poise on the mound.
Leake represents the lowest risk here, even though other players with potentially higher upsides are available in this spot like Andrew Oliver (Boras client), Matt Davidson (high school hitter), and a number of hard throwing college pitchers who are shooting up draft boards late including James Paxton and Eric Arnett. As a short right-hander, Leake represents the lowest upside of anyone available here based on who has been selected so far. This is not bad when you are drafting 29th, but may not be the right course of action when you are drafting 15th and paying the guy you draft close to $2 million. It should be noted that Andrew Oliver (not yet selected in this mock draft) was a close second when it came to making a decision here on who the Indians select in this spot. Leake has the numbers and polish, while a guy like Oliver has the projection.
That all being said, given the Indians modus operandi in recent years, if things play out like they have so far in this mock draft, Mike Leake is the most likely pick for the Indians and their scouting department at this slot.
Gomez Aftermath
As noted last week in Minor Happenings, last Thursday Double-A Akron right-hander Jeanmar Gomez made history throwing the first perfect game in Aeros franchise history. He recorded eight strikeouts in the game (tying his season-high) with nine groundball outs and 10 fly outs, and did it all in just 87 pitches. He threw a first-pitch strike to 21 of the 27 batters he faced and went to a three-ball count only once. In the aftermath of the outing, the record books were consulted and here is what was

found out:
- His outing was the seventh perfect game in Eastern League history, but only the second nine-inning perfect game in the 76-year history of the league (dating to 1923). The only other nine-inning perfect game occurred May 23rd, 1943 when Scranton's Chet Covington blanked Albany 6-0.
- It was the first perfect game in minor league baseball since Guillermo Moscoso did so for Oneonta of the short-season New York-Penn League July 15th 2007, and it was only the third no-hitter of any kind thus far this year in the minors.
- It was the first perfect game for the Indians organization since Kinston's Keith Ramsey on September 6, 2004.
- It was the first nine-inning no-hitter in the Eastern League since Bowie's Radhames Liz threw one on June 1st, 2007.
- It was the first individual no-hitter in Akron franchise history, and was the first no-hitter for Akron since July 7th, 2003 when Chad Durbin and Oscar Alvarez combined to no-hit Bowie 4-0. It is just the third no-hitter in team history.
- It was the first nine-inning complete game for Akron since Adam Miller went the distance August 10th, 2006 at New Hampshire.
As expected, Gomez was named the Eastern League Pitcher of the Week earlier this week for the period ending May 24th. His follow up to his perfect game was not so good as he allowed a season high eight hits and four earned runs in six innings on Tuesday night. It was the first time he had allowed more than one run in any of his five starts for Akron, and the outing marked the end of his 29.2 consecutive scoreless innings streak. A leadoff single by Kevin Mahar in the second inning finished his run of 36 consecutive batters retired spanning 12 innings during his last three outings. He is now 6-3 with a 1.83 ERA in nine starts between Akron and High-A Kinston on the season, with 45 strikeouts and only eight walks in 54.0 innings pitched.
Tomlin Pounds The Zone
Double-A Akron right-hander Josh Tomlin has been nothing but a winner since joining the Indians in 2006 after he was taken by them in the 19th round of the 2006 Draft out of Texas Tech. Coming into the season he had a career minor league record of 29-

11 with a 2.94 ERA in 88 games (45 starts), and had proven his worth as a versatile, durable, and very athletic pitcher who could pitch in just about any role on a pitching staff.
His best quality has been his ability to throw strikes as coming into the season he had allowed just 63 walks in 318.1 career innings, good for an excellent 1.8 BB/9 average. This season it has been more of the same as in 43.0 innings covering eight starts with Akron he is 5-2 with a 3.98 ERA, but again has yielded just 7 walks (1.47 BB/9). He also had 290 career strikeouts coming into the season, and when combined with the 40 strikeouts he has so far this season he has an unbelievable 330 strikeouts to just 70 walks in his career, a strikeout-to-walk ratio of nearly 5:1 which is outstanding.
The key to his success has been his precise control he has with his fastball to both sides of the plate, and his ability to keep hitters off balance with his secondary pitches. At 24 years of age, another key for him is his maturity on the mound and his willingness to go after hitters and pitch to contact. But, really, it has been his strike-throwing mentality which has been the recipe for his great success so far, something he credits to his former college coach Jeff Livin at Angelina Community College in Lufkin, Texas.
Tomlin does not overpower anyone with his 88-91 MPH fastball, but his ability to command and locate it is what makes it so effective. His ability to command an emerging curveball which sits around 73-75 MPH helps, as that separation in velocity from the fastball to his curveball and ability to command both pitches is a deadly combination to use against opposing hitters. With his continued growth as a pitcher, he has gone from being a depth option in the minor leagues to now a legitimate back of the rotation prospect in the big leagues in the near future for the Indians.
Perez Leads Lake County
Low-A Lake County right-hander Alexander Perez continues to roll along in his first taste of full season ball. The 19-year old native of the Dominican Republic is 3-2 with a 3.40 ERA in nine starts for Lake County, and in 47.2 innings he has allowed 43 hits, 14 walks, and has 42 strikeouts. He has allowed two runs or less in all of his outings except for one, a start on May 21st

where he went three innings and allowed eight runs.
Still tall and lanky, Perez has added about 25 pounds of weight to his frame since signing with the Indians two years ago on May 10, 2007. The Indians have been high on him from the day they signed him, and he did not disappoint in his debut for the Dominican Summer League team in 2007 where he in 13 games (10 starts) he went 1-2 with a 2.90 ERA and in 49.2 innings allowed 41 hits, 13 walks, and had 64 strikeouts. His performance that year put him on the map, and he followed that up with a very good stateside campaign with the rookie level Gulf Coast League team last year going 2-4 with a 4.26 ERA in 10 games (9 starts), and in 50.2 innings allowed 37 hits, 16 walks, and had 49 strikeouts.
Perez throws a standard three pitch mix of a fastball, curveball and changeup. His fastball sits in the low 90s, and his arm works so easy that with maturity the Indians expect he is going to add more velocity. His curveball and changeup are much more advanced than most players his age and both have the potential to be plus pitches, especially the curveball which is a swing-and-miss pitch for him. He is still learning to more consistently pound the zone with his fastball and refine his secondary stuff, but he continually gets hitters to pound the ball into the ground (2.13 GO/GA) and rack up the strikeouts. I have said it since the end of the 2007 season, this is a guy to watch in the system and he is part of the next line of top pitching prospects for the Indians.
Akron Hot Shots
Double-A Akron is off to a hot start, and two of the hottest arms in the system in left-handed starter Chuck Lofgren and right-handed reliever Zach Putnam have been a big part of that.
Lofgren has been sensational in a rebound campaign after a season of disappointment in 2008 when he was 2-6 with a 5.99 ERA in 28 games (15 starts) for Akron last year. This season though, he has more than turned it around and his performance

to date is a big reason Akron has gotten off to the start it has. In eight starts, he is 3-1 with a 1.48 ERA and in 42.2 innings he has allowed 24 hits (.160 BAA), 15 walks and 31 strikeouts. He has a team high five quality starts, and prior to his last outing on Wednesday which was cut short because of a suspended game, his last outing on May 22nd he went six innings and allowed just four hits, an unearned run, and two walks while striking out a season-high eight batters. His 1.48 ERA leads the Eastern League. He was rewarded for his early season success with a promotion to Triple-A Columbus on Friday.
While Lofgren has been sensational in the rotation, Putnam has been phenomenal in the bullpen since he was called up earlier in the month of May. In his last five outings covering eight innings, he has not allowed a run. The hard-throwing right-hander had appeared in only eight games covering 33.2 innings as a professional before coming to Akron, going 2-1 with a 4.01 ERA in his time with short-season Single-A Mahoning Valley last year and High-A Kinston this year. In seven appearances with Akron, Putnam is 1-0 with a 2.25 ERA and in 12.0 innings has allowed 10 hits, 2 walks, and has 8 strikeouts.
McGuire On Fire
Low-A Lake County right-handed reliever Mike McGuire has had a solid go of it so far these first two months of the season. In

13 appearances - one of which was a spot start where he went five shutout innings - he is 3-2 with a 3.00 ERA, and in 30.0 innings pitched he has allowed 21 hits (.194 BAA), 15 walks, and has 27 strikeouts. In his last seven outings covering 17.1 innings he has yielded just two earned runs (1.04 ERA), 7 hits, 10 walks, and had 19 strikeouts.
McGuire, who stands at 6-foot-7, 240-pounds, is a native of Pennsylvania and was taken by the Indians in the 43rd round of last year's draft. His success in the bullpen so far this season is directly attributed to the way he attacks hitters and goes right after them. His fastball has some good life to it as it sits at 91-92 MPH and has topped out at 94 MPH this year. He has also mixed in a good curveball which has helped keep hitters honest so they can't gear up for his fastball. He is considered a priority bullpen guy in Lake County, which is a reliever they value a lot and make sure gets regular work every third day. His size and stuff make him a very interesting relief pitching prospect going forward.
Pena Makes Costly Mistake
High-A Kinston outfielder Roman Pena made himself an example of what not to do two weeks ago on May 15th when he injured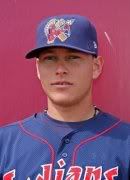 his hand in a moment of frustration. To reset the scene, the bases were loaded and there was nobody out in the bottom of the 8th inning with Kinston trailing 4-3 to Frederick on Friday May 15th. Pena knew with one swing of the bat he could put his team in the lead, but ended up popping out to third base in foul territory. The following batter Alex Castillo popped out to second base and Cristo Arnal grounded out to shortstop, and Kinston ended up losing the game 6-4.
After popping out, the 22-year old from Tijuana, Mexico did the unthinkable as he took out his frustrations by slamming his right fist into the door leading into the team's bathroom that was connected to the dugout. He ended up injuring his right hand on the play and was taken out of the game and has not played since. He was officially placed on the disabled list on May 17th with a right 4th MCP fluxation (in other words an injured ring finger on his right hand). In any case, it is a mistake that he will need to learn from, and really one he could not afford considering that he really needed to put up a good showing this year to ensure he stays in the Indians plans next year. In 31 games with Kinston, Pena was hitting .245 with 2 HR, 14 RBI and had a .753 OPS.
Head's Versatility A Plus
By now most Indians fans who follow the farm system know Jerad Head is as versatile as they come and is a guy who can play virtually anywhere on the diamond. He's exactly what the term "super utility" player means in that he does not have a regular

position he plays yet is a regular in the lineup because he is filling in for another player at a different position every night. Unlike most bench options, there is not much of a drop off - if any - when you go from the regular to him.
So far this season he has appeared in one game at first base, seven games at second base, 12 games at third base, and 19 games in the outfield. He even played some shortstop in spring training this year and in the past, and also spent almost all of the 2008 spring training working out at catcher. His versatility gives Double-A Akron Manager Mike Sarbaugh a ton of options every night where he can play anywhere in the infield and outfield as well as catch in a pinch. He has even pitched, as he made an appearance on the mound back in the 2007 season.
The 6-foot-1, 195-pound Head was originally signed as a nondrafted free agent in 2005 out of Washburn University in Kansas. To date, in 36 games he is hitting .291 with 3 HR, 18 RBI and has a .789 OPS. Though he is in the midst of a nasty slump where he is hitting just .059 (2-for-34) in his last ten games, he goes out and plays hard every night. He was also a pretty good basketball player in high school and college where he played point guard, and it is actually the sport he enjoys the most.
Transactions Rundown
Once again, there was a lot of activity in the system this past week as far as transactions go. Here are most of the notable moves:
5/28 - RHP Josh Judy activated from Akron disabled list; INF Niuman Romero transferred from Akron to Columbus; RHP Tomo Ohka recalled by Cleveland.
5/25 - OF Tim Fedroff activated from Kinston disabled list; OF Matt Brown placed on Kinston disabled list with left knee patella tendon strain.
5/24 - RHP Steven Wright transferred from Akron to Columbus.
5/23 - LHP Jeremy Sowers recalled by Cleveland; RHP Blaine Neal transferred from Mahoning Valley to Columbus; LHP Rich Rundles recalled by Cleveland.
5/22 - RHP Josh Judy placed on the disabled list with a strained right forearm.
5/21 - RHP Masa Kobayashi outrighted from Cleveland; RHP Blaine Neal transferred to Mahoning Valley; OF Mickey Hall transferred from Akron to Columbus; OF George Lombard placed on disabled list (retroactive to 5/19); INF Cristo Arnal transferred from Kinston to Akron.
Affiliate Notebook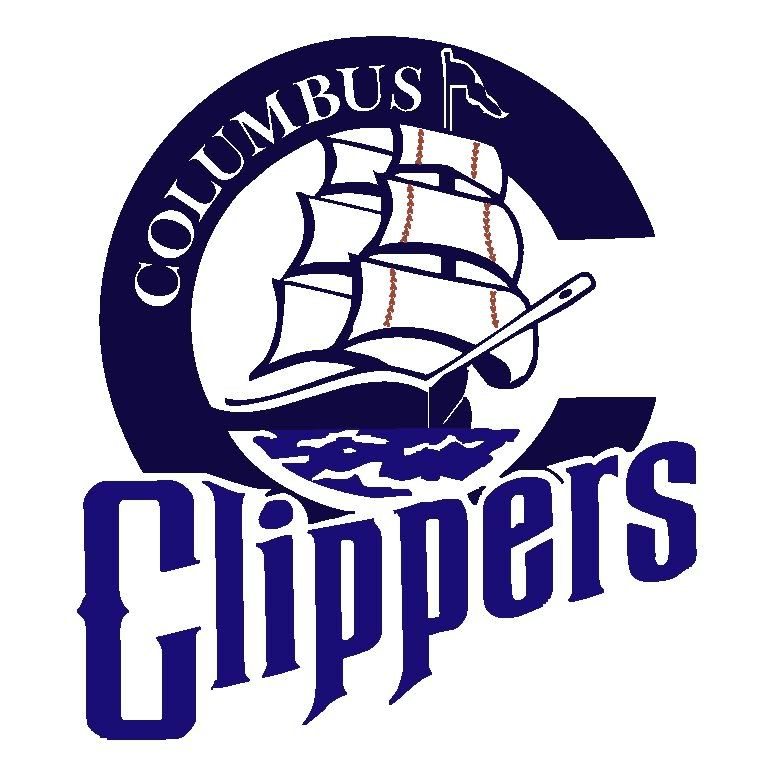 Columbus Notes (25-23, 1st place, 2.5 GU): On Tuesday, the Indians traded Columbus infielder Wilson Valdez to the New York Mets for a player-to-be-named-later or cash. In 41 games with the Clippers, he hit .198 (24-for-121) with 0 HR, 6 RBI, and a .470 OPS. ... On Thursday, right-handed pitcher Ken Ray was signed as free agent. The 34-year old was pitching for the Long Island Ducks of the Atlantic League, and has been brought in to fill a short-term need in the Clippers rotation because of all the call ups to Cleveland recently which have decimated the rotation. ... After a hot start, first baseman Michael Aubrey has really cooled off. While he is still hitting .321 with 5 HR, 23 RBI and a .883 OPS, he is only hitting .195 in his last ten games. ... Infielder Andy Marte continues to hit well in Columbus, and to date he is hitting .336 with 5 HR, 20 RBI and a .917 OPS. ... Catcher Chris Gimenez is still working his way back from his early season offensive struggles, and to date is hitting .230 with 6 HR, 15 RBI and has a .754 OPS. ... In 17 appearances right-hander John Meloan is 0-0 with a 6.75 ERA, and in 30.2 innings has allowed 40 hits, 14 walks, and has 27 strikeouts.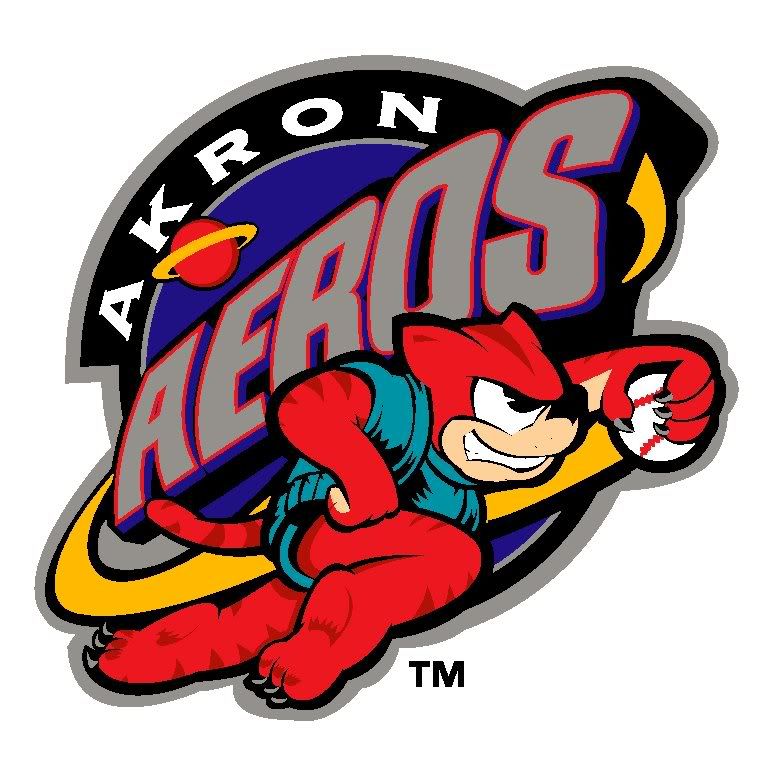 Akron Notes (32-12, 1st place, 6.0 GU): Right-hander Josh Judy was put on the disabled list last week with a strained right forearm. He hurt it the previous Sunday in a game against Altoona where he lost feeling in a couple of his fingers on his pitching hand and could not grip the ball. He was activated off the disabled list this past Thursday. In seven games with Akron he is 0-1 with a 7.00 ERA (9.0 IP, 12 H, 6 BB, 9 K). ... In his last six appearances, right-handed reliever Carlton Smith has allowed only two earned runs over 16.1 innings (1.10 ERA) while permitting 11 hits, three walks and striking out seven while lowering his ERA from 4.32 to 2.19, the second-best for any Aeros reliever. ... Catcher Carlos Santana is batting .352 (25-71) in his last 22 games which includes nine multi-hit performances. On the season he is hitting .294 with 7 HR, 29 RBI and has a .957 OPS. ... First baseman Beau Mills is hitting .241 with 2 HR, 15 RBI, and a .613 OPS in 44 games for Akron ... Shortstop Carlos Rivero is hitting .209 with 1 HR, 20 RBI, and a .555 OPS in 42 games. ... Right-handed reliever Neil Wagner is settling into a nice groove, and in 15 appearances out of the bullpen he is 0-0 with a 3.54 ERA (20.1 IP, 15 H, 12 BB, 20 K).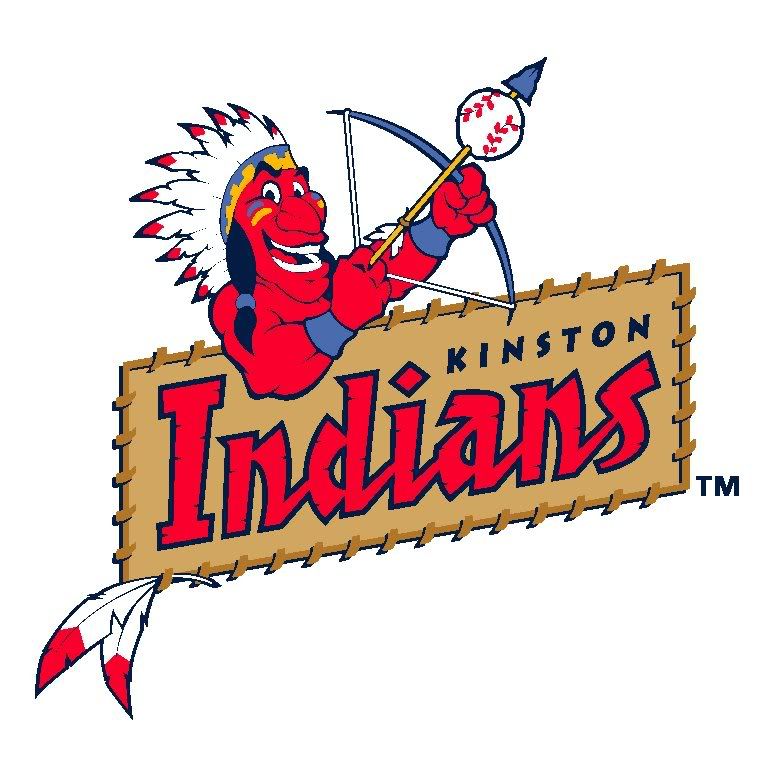 Kinston Notes (21-25, 3rd place, 1.0 GB): Kinston Clubhouse Manager Robert Smeraldo passed away on Tuesday night from complications of a massive stroke suffered early Monday morning. Smeraldo, 59, was the longest tenured member of the Kinston staff working 17 years with the team. Originally from Chesapeake, Virginia, he was an outstanding high school athlete and spent 22 years as a staff sergeant in the United States Air Force. My condolences go out to his family as well as the Kinston Indians. ... Outfielder John Drennen has played in 343 games for Kinston and is now 40 games shy of the modern-day franchise record of games played in Kinston set by Rodney Choy Foo. In 15 games with Kinston this year, Drennen is hitting .281 with 0 HR, 5 RBI and has a .801 OPS. ... Second baseman Cord Phelps has reached base in 38 of his 42 games this year, and is hitting .275 with 0 HR, 19 RBI, and has a .789 OPS. He also has 12 doubles and has walked 37 times while striking out only 34 times. ... Left-hander Eric Berger is third in the Carolina League with a 2.44 ERA and is tied for third with 47 strikeouts in 44.1 innings pitched. ... Right-hander Paolo Espino is 0-1 with a 0.53 ERA (17.0 IP, 9 H, 5 BB, 14 K) in four starts.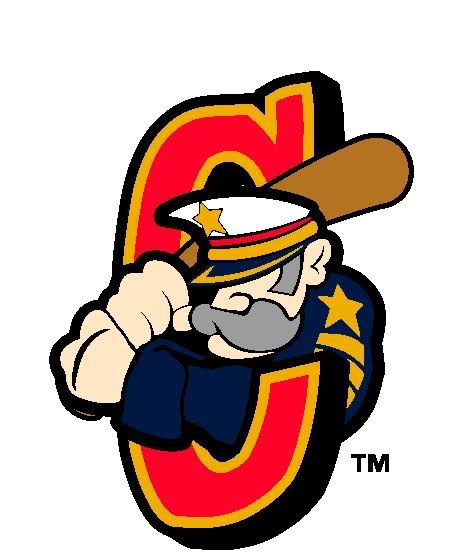 Lake County Notes (20-24, 7th place, 6.0 GB): Outfielder Delvi Cid is off to an impressive start for the Captains. In 13 games since being added to the roster from extended spring training, the speedy defensive wizard is hitting .321 with 1 HR, 7 RBI and has a .869 OPS. ... Infielder Karexon Sanchez continues to lead the team in most offensive categories and is really starting to emerge as a good infield prospect for the Indians. The 21-year old switch hitter is hitting .283 with 7 HR, 27 RBI, 8 stolen bases, and has an .858 OPS in 42 games. ... Right-handed reliever Steve Smith is 2-2 with 6 saves and a 3.18 ERA in 14 appearances, and in 17.0 innings pitched has allowed 15 hits, 4 walks, and has 19 strikeouts. ... Right-handed reliever Eddie Burns is 0-1 with a 1.20 ERA in seven appearances out of the bullpen, and in 15.0 innings has allowed 16 hits, 4 walks, and has 20 strikeouts. ... In his first two starts since being called up from extended spring training, 18-year old right-hander Trey Haley is 0-2 with a 7.88 ERA (8.0 IP, 9 H, 9 BB, 4 K).
All photos courtesy of Tony Lastoria and the affiliate media departments.
User Comments
No comments currently. Be the first to comment!