Newcomer's Guide To Minor League Baseball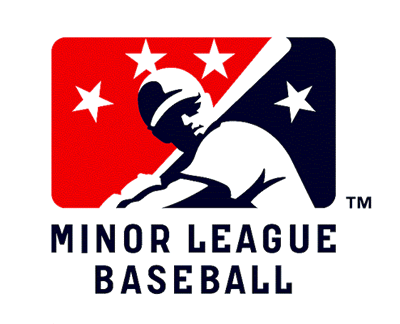 With the Captains off to such a great start, and the weather warming up and the Indians woes, I anticipate we will be seeing a lot of new folks at Classic Park. I've overheard a number of questions from new fans over the years about the Captains, minor league baseball and the difference between the majors and the minors. So I thought I would try to answer some of them here, with an emphasis on the Lake County Captains.
What's a farm team?
A farm team is another term for a minor league team. A major league team will contract with a minor league team to grow and develop players, or be a "farm team" for the major league club. With a few exceptions, the major league team does not own the farm team. The major league team, often called the "parent" club, provides the players and coaches, trainers, etc for the minor league "affiliate". The major league team assigns players to a farm team, based on player development and organizational needs. The parent team pays the salaries of the players, coaches, trainers.
How far away are these guys from the Majors?
Normally, a Captains player is at least two years or more away from playing with the Indians. The minor leagues are divided into several "classes" of play. The first level is the Rookie League and short season Class A. These leagues start play in mid-June, after the draft (which we'll discuss later). The next level up is Class A, (where the Captains play) which is often the first time an athlete plays a full season of professional baseball. Then it's Advanced Class A, Class AA, Class AAA and then the Major Leagues. I have a t-shirt that outlines "The Road to the Show" for the Indians. It starts with the Mahoning Valley Scrappers (short season A), then the Captains (Class A), the Kinston Indians (Advanced Class A), Akron Aeros (Class AA), Columbus Clippers (Class AAA), then the Indians. While not all players will follow that road to the majors, that's the basic route. Some players skip a level, especially Class A, or may only be at a level for a limited time. In addition, the Indians also have rookie league facilities at their spring training complex in Goodyear, Arizona and in the Dominican Republic.
Where do these guys come from? How did they end up here?
At this level, the players were either drafted by the Indians or signed by the Tribe as a non-drafted free agent. In June of each year, Major League Baseball holds a draft of first year players from the United States and Canada. The teams select in reverse order of their record from the previous year. Generally, players who just graduated from high school can be drafted, as well as college guys finishing their junior or senior year. If a high school player is not drafted or does not sign, he cannot be drafted again until the end of his junior year in college. If a player drafted after his junior year in college does not sign, he can re-enter the draft at the end of his senior year.
Foreign players, primarily from Latin America, but now from Asia, Europe and Australia as well, can be signed as young as 16. For example, the Indians signed outfield Jason Smit as a 16 year old from Perth, Australia and brought him to the US for development.
Major League teams will also sign eligible players who did not get drafted, called "non-drafted free agents." Former Indians pitcher Jason Stanford, for instance, went undrafted and signed with the Tribe as a non-drafted free agent.
At the beginning of each season, the parent club assigns players to its various affiliates. The assignments are determined by where the player stands in his development plan, as well as organizational need. The Indians may decide that a player needs to return to a team for further development, or to work on specific skill, or to learn a new position. Chris Gimenez, for instance, played third base for the Captains in 2005, then returned to Lake County in 2006 to learn to play catcher.
Sometimes a player on a minor league team may get traded by his parent club. Current Kinston relief pitcher Rob Bryson, for example, came over from the Brewers as part of the 2008 CC Sabathia trade.
Will all of these guys make it to the Major Leagues?
No. In all likelihood, only one to four guys will make it to a Major League roster. In reality, any Major League organization is only looking at a few "prospects" on each affiliate's roster. But, it takes 24-25 guys to form a baseball team. The other players are "organizational" guys. The parent club doesn't really consider these guys as prospects, but just as some prospects don't pan out, an organizational guy can play his way onto the parent club's radar screen.
I came to a few games last year, but I don't recognize any of these guys!
Minor leaguers usually only stay with the same team for one season or less. If the player does really well, he may be promoted to the next level, even during the season. If a guy struggles, he may be sent down to a lower level, or released. The player's goal is always to get to the next level--that much closer to the Majors. Most minor league teams have a lot of roster changes during a season and close to 100% turnover from one season to the next.
Anybody famous play for the Captains?
Probably the most successful former Captains are Indians pitcher Fausto Carmona and Oakland third baseman Kevin Kouzmanoff. Others who have made it to the big leagues include current Indians pitchers Aaron Laffey, Tony Sipp and Rafael Perez and outfielder Trevor Crowe. Former Indians Chris Gimenez and Wyatt Toregas also played in Lake County. Ben Francisco, traded with Cliff Lee to the Phillies, also played for the Captains.
Just about every major league ballplayer spent some time in the minor leagues. Indians legend Bob Feller is one of the few who did not, joining the Indians as a 17 year old from Iowa.
Do these guys make the same amount of money as a player in the majors?
No! Minor leaguers make about $1,000-$2,000 a month, plus a $25 meal allowance while on the road. An early round draft pick may get a million dollar signing bonus or a kid right out of high school may get payment toward his college education. But, most minor leaguers make so little money that two, three or even four guys will share an apartment with little more than air mattresses for furniture.
What league is this?
Effective this year, the Captains play in the Midwest League. The Midwest League consists of teams based in Ohio, Michigan, Indiana, Illinois, Wisconsin and Iowa. Previously, the Captains played in the South Atlantic League. Most of the teams in that league were in the south with extensive travel. The switch to the Midwest League allowed the Captains to reduce travel expenses. The Indians also have farm teams in the short season A New York-Penn League (Mahoning Valley), Class A Carolina League (Kinston) Class AA Eastern League (Akron) and Class AAA International League (Columbus).
How many games do these guys play?
As full season minor league team like Lake County, Kinston, Akron and Columbus play 140 games, starting in early April and ending around Labor Day. Mahoning Valley plays a 76 game schedule in the New York-Penn League.
Do the minor leagues have playoffs?
Yes. Each league sets its own playoff procedure. The Midwest League divides its season in half, marked by the league All Star Game on June 22. Each half season has division champions and wild card entries, so a total of 8 teams make the playoffs in September. Other leagues have their own playoff qualifications.
That pitcher was doing great and it's only the 5th inning. Why did the manager take him out?
The parent club establishes a strict pitch count for each pitcher. When the pitcher reaches his limit, the manager brings in a reliever. At the Class A level, the pitch count can be around 70-80 pitches or so. This can make it difficult for a starter to reach the five innings pitched needed to earn a victory. That's why won-loss records in the minors can be deceiving. A starter can throw four and two thirds of great baseball, reach his pitch limit, get removed and end up with a no decision at best.
Also, at the lower levels, teams may "piggyback" starting pitchers. Pitcher A will start a game and when he reaches his pitch count he will be relieved by Pitcher B. When that spot in the rotation rolls around again, Pitcher B will start the game and when he reaches his pitch count Pitcher A will relieve him. The plan is that each pitcher will throw 3-5 innings. This allows the team, in essence, to have and develop an additional starter, working within the constraints of each player's pitch count.
There sure seem to be a lot of errors. What's up?
Defense tends to be much spottier at this level of baseball. Playing a defensive position in baseball requires repetition, repetition and more repetition. Minor leaguers have yet to gain that type of experience. Sometimes, as part of the development process, the parent club will decide to move a player to a new position. A third baseman in college may get moved to the outfield in the minors or a high school first baseman may play catcher in the pros. Minor league catchers, since they are often new to the position, will have more passed balls and dropped third strikes. Additionally, a lot of guys play several positions on a minor league team, so a player can be a first baseman/third baseman/catcher.
These guys really seem to hustle!
Minor league players play all-out. They are being watched at all times either by the manager, coaches, scouts for other teams or by the Indians Player Development staff. Managers and coaches send reports to the parent team after each game; no player wants that report to say he didn't give it his all.
But, that said, the important thing in the minor league is developing the players. It may seem odd to say, but development is more important than winning. Certainly, no manager, athlete or organization wants to lose, but developing the player's skills is the goal at the minor league level.
I hope this helps explain the basics of minor league baseball and enhances the wonderful experience of watching the big leaguers of the future.
Terry Evitts, a management consultant and baseball historian, is a life-long resident of Lake County. He follows the Captains for IPI and may be reached at
tevitts@indiansprospectinsider.com
.
User Comments
No comments currently. Be the first to comment!