News Update and Winter Haven Photo Gallery
Today is just a mish mash of things as I close the book on the spring training coverage of the young Indians down in Winter Haven, and start to focus on the start of the minor league season this coming Thursday. In the coming week I will have in-depth previews for each of the four full season affiliates at Buffalo, Akron, Kinston and Lake County, and on Thursday I plan to post my first Minor Happenings of the season.

Also, be sure to check back throughout the weekend and next week as I will be providing any additional updates with player releases and roster assignments. I'll also be adding links to more video I shot while in Winter Haven.

Before I get to the photo gallery, here are some other random bits of news from the last 24-48 hours:

- Some major injury news which has surfaced in the last 24 hours has left-hander Scott Lewis out for at least two to three months with a strained lat muscle on his pitching arm side. Apparently, he hurt it Monday while warming up. He'll likely rest for four to six weeks and do little throwing if any, and then go on a return to throw program sometime in mid-May where he could be back pitching at Double-A Akron the second half of June.

- In addition to the player releases I posted on Tuesday, three others were released on Thursday morning: infielder Brian Finegan, catcher Argenis Tavarez, and outfielder Daryl King. King is somewhat of a surprise, Tavarez is not, and Finegan just ran out of time after being hampered by injuries the last few years. A few final cuts are expected today or tomorrow.

- The most surprising news of the week came on Thursday as it appears many "vets" are going to start in extended spring training (EST). Pitchers Dan Cevette, Chris Niesel, Joe Ness, Scott Roehl and some other notably higher level guys are sticking behind in EST. These pitchers are healthy, but they are in EST because there is no room at Double-A Akron for them as a result of the backlog of major league pitchers being kept in Buffalo. Still, most of these guys deserve a shot to pitch now, so it will be interesting to see if all of them remain with the club when camp officially closes on Sunday morning. Allegedly, Cevette may ask for his release.

- Still no official word on the Indians moving their Triple-A operation from Buffalo to Columbus, but as has been mentioned in the past the Indians allegedly are all set to go to Columbus. The good news is that the Indians and Kinston are expected to renew their affiliation for another few years. An official announcement could be made sometime in the next week or two.

- Official rosters are not available at this time, although I do have an unofficial roster for advanced Single-A Kinston. I'll post the rosters on my blog when I get them most likely sometime over the weekend, but here is the unofficial Kinston roster:

Pitchers (12):
Jim Deters (RHP)
Paolo Espino (RHP)
Jeanmar Gomez (RHP)
Matt Meyer (LHP)
Luis Perdomo (RHP)
Hector Rondon (RHP)
Carlton Smith (RHP)
Erik Stiller (RHP)
Heath Taylor (LHP)
Josh Tomlin (RHP)
Neil Wagner (RHP)
Steven Wright (RHP)

Catchers (2):
Alex Castillo
Brian Juhl

Infielders (6):
Adam Davis
Jared Goedert
Todd Martin
Beau Mills
Carlos Rivero
Niuman Romero

Outfielders (5):
Jason Denham
Cirilo Cumberbatch
John Drennen
Nick Weglarz
Jerad Head

- A few notes on that Kinston roster. The starting rotation will be Wright, Espino, Rondon, Gomez and Smith to start the season (not necessarily in that order, although Wright is expected to start the opener). However, there are several guys in the bullpen with Tomlin, Deters, Taylor and Stiller who could all start at some point. Perdomo will be the closer. Head will be all over the field playing outfield, infield and also at catcher. Deters is expected to be the first pitcher moved up when an opening is created in Akron.

- And finally, the pictures. I took well over 2500 pictures while down in Winter Haven, but deleted most of them for quality and duplication reasons. Still, I ended up with over 600 pictures to put in the photo gallery, so feel free to check it out the full photo gallery slideshow on-line at PhotoBucket. You can also see the pictures individually without using the slideshow here. It is amazing how you can be there for over a week, and never see certain players. Even so, I was able to get shots of I believe 80-90% of the players in camp. Remember, I am but an amateur photographer, so I did my best with these. Here are a few samples of the pictures (scroll your mouse over the picture for names of players):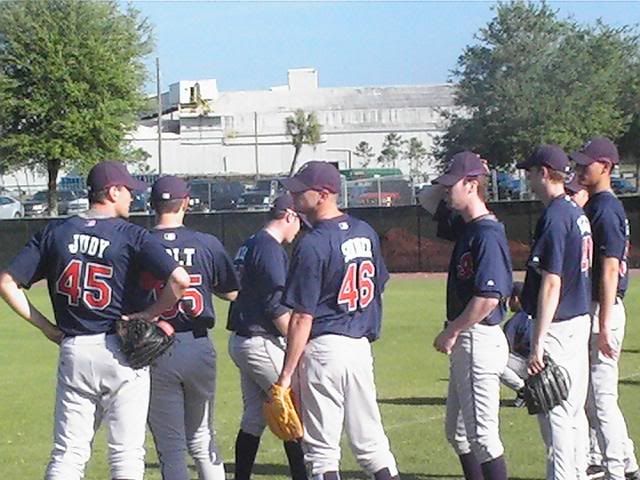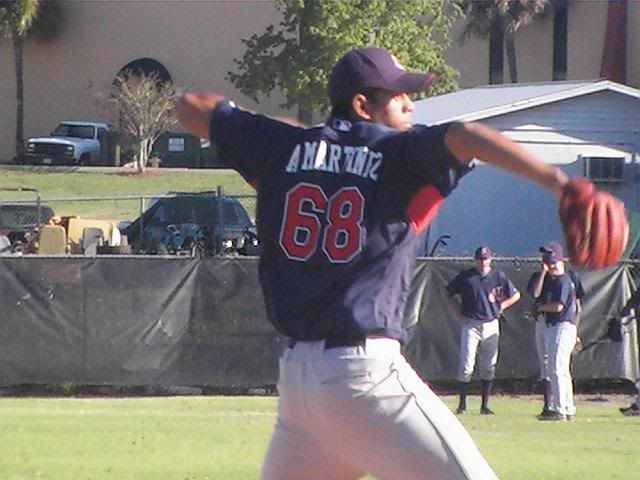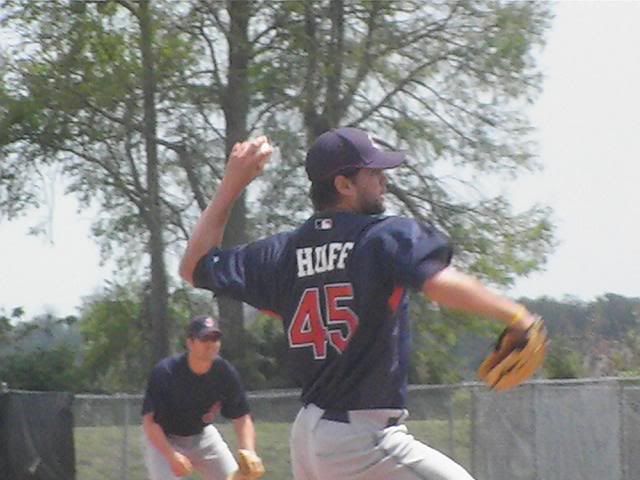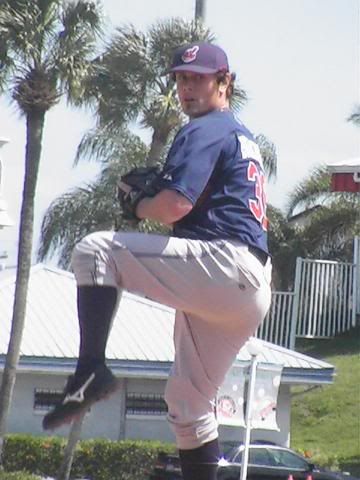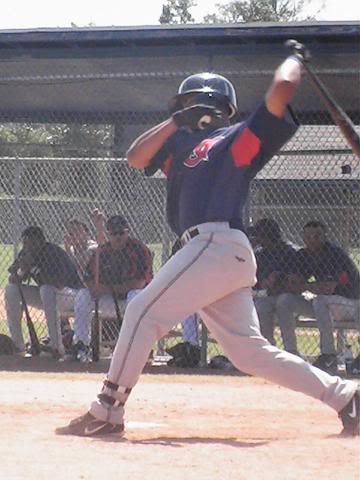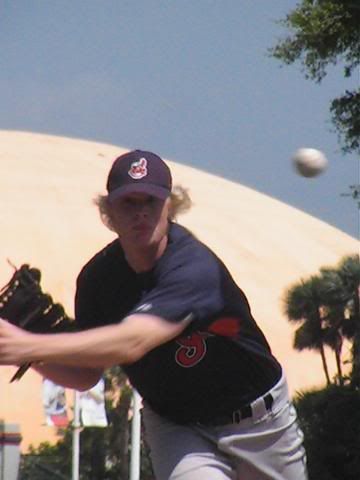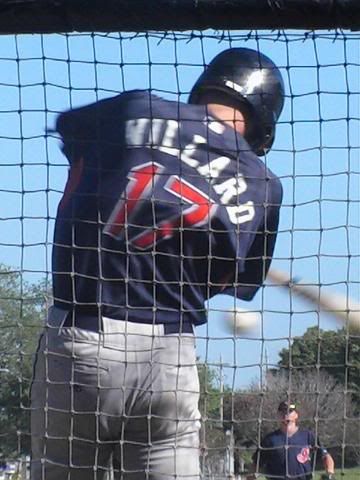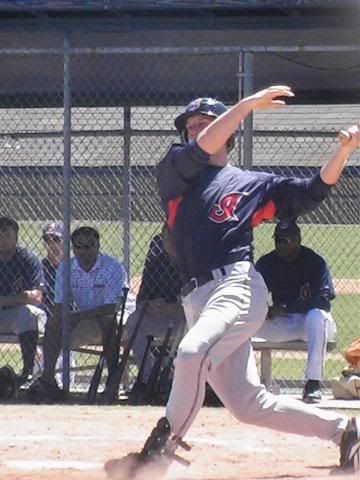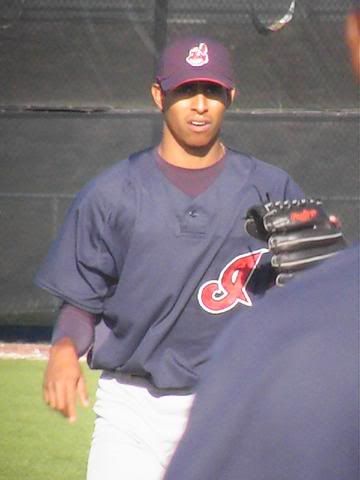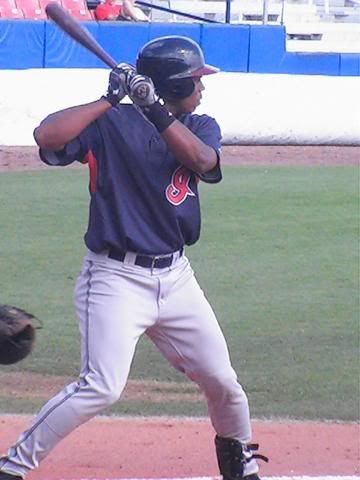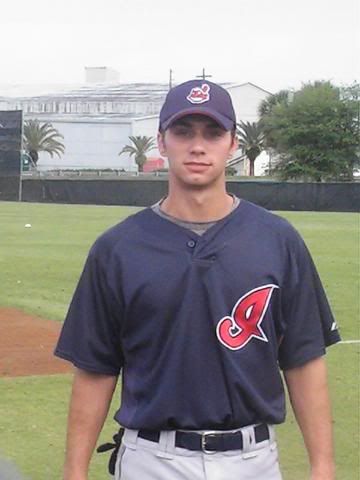 User Comments
No comments currently. Be the first to comment!