Off to Goodyear!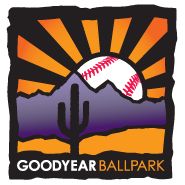 I am finally heading out to Goodyear, Arizona tonight, well, assuming I miss yet another storm moving into the NE Ohio area tongiht. Provided I get out of the area without incident I will be exclusively covering the Indians minor league system for about the next two weeks. In addition to that I will be doing much more big league stuff because of how young the roster is and the presence of so many prospects in big league camp. Starting Saturday I will be providing daily recaps (notebooks) here on my site, and will also be tweeting (
www.twitter.com/TonyIPI
) things as I see them.
There is a ton to cover with the new season on the horizon and new things to discover and learn with the young minor leaguers. With so many players in camp, if there is something you may want to know more about (like a player not previously featured), please contact me and I will see what I can do. To the parents, please feel free to get in touch with me if you are interested in obtaining any photos of your son in action this spring. I will be shooting thousands of high quality pictures, so let me know and I will personally send you some photos no strings attached. My e-mail address is
tlastoria@indiansprospectinsider.com
.
This will be the third year in a row I take the 9pm flight out of Cleveland Hopkins Airport, so it will be a late arrival and night once again. Those that want a good laugh can recall
my trip from hell
two years ago when I made my first trek to the desert. See you all in Goodyear!
Follow Tony and the Indians Prospect Insider on Twitter @TonyIPI. Also, his latest book the 2011 Cleveland Indians Top 100 Prospects & More is available for purchase for $20.95 to customers in the US (shipping and handling extra).
User Comments
No comments currently. Be the first to comment!