Offseason Spotlight: Mike Rayl and Matt Packer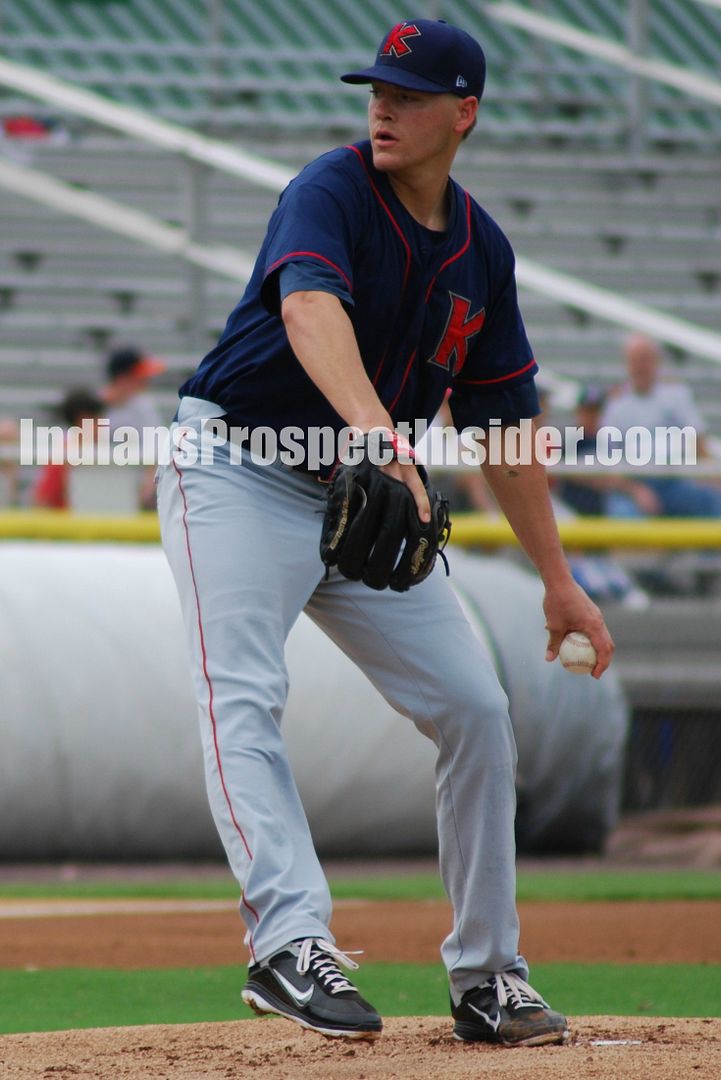 I have to confess: I'm a sucker for left-handed pitchers.

It has nothing to do with any great disdain for right-handed pitchers or any real reason whatsoever other than the fact I have always loved watching a baseball game when a lefty is thrown on the hill. With the game so right-handed dominated, it is like watching the game through a mirror as everything is backwards.

I'm also a lefty and former pitcher myself, so that explains most of love affair with left-handed pitchers.

So with that in mind I was deeply saddened when the Indians traded away power lefty Drew Pomeranz last July in the Ubaldo Jimenez trade. But, thankfully, the Indians have some interesting left-handed pitchers in the system that are fascinating to watch develop. There is no lefty in the system even close to Pomeranz's ability, but there are some good Major League quality lefty arms.

Two of those southpaws are Mike Rayl and Matt Packer.

Rayl, 23, started 25 combined games between Low-A Lake County and High-A Kinston last year and went 6-8 with a 3.42 ERA (123.2 IP, 114 H, 9 HR, 26 BB, 121 K). He does not have overpowering stuff, but he showed an improved fastball last season as his average was up to 88 MPH and he more consistently flashed 92 MPH. He also has a good feel for pitching and commands the ball well.

Rayl learned a lot last season and has taken that experience into his offseason workouts in preparation for this coming season.

"I tried to eat up as many innings as I could," Rayl said in a recent interview for the IPI. "My goal was to try and get at least over a 100 innings and I got over that. I am still working on some pitches and with my consistency and keeping the ball down."

Not much was changed with Rayl's mechanics over the course of last season, but he did make some subtle changes to his delivery to make him more on line with his pitches.

"I worked mostly on just getting the ball out of my glove a lot quicker so I can get my arm up," Rayl said. "I have a tendency to get my elbow down and throw high and away a lot to righties. That was my biggest problem and I have been working on it a lot so I can throw more strikes down in the zone."

Rayl had added a sinker to his repertoire at the end of the 2010 season, but the pitch was quickly scrapped at the beginning of last season in order to have him concentrate on developing his fastball, curveball and changeup.

"At the beginning of the year the sinker was just a pitch that got lost," Rayl said. "When I went to Lake County, pitching coach Jeff Harris and I decided to just scrap it for now and work with the three main pitches that I have. Ever since I let that go I stopped walking people and had better success, and I have not touched it since."

With the 2012 season right around the corner, Rayl wants to add more natural movement to his fastball in order to make it a more effective pitch.

"I want to develop a more natural sinker," Rayl said. "That's my primary goal, and if I can add it to my repertoire I think it [will help me a lot]. I throw a four seamer and two seamer but the two seamer just kind of drifts away. If I can just get it to start middle away and then sink to the bottom half then it will be perfect and I can get a lot of swings."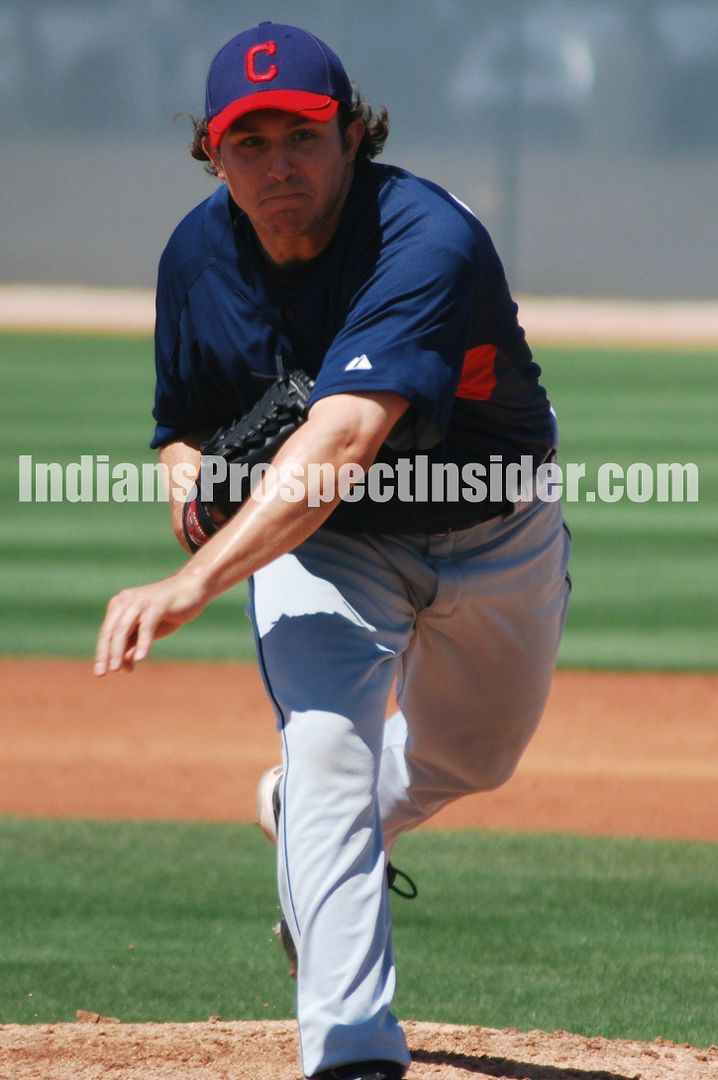 While Rayl was having a good season in the lower levels of the Indians' farm system, the 24-year old Packer was having another solid season in the upper levels of the Indians system. In 27 starts for Double-A Akron he went 9-12 with a 4.31 ERA (169.1 IP, 175 H, 16 HR, 33 BB, 129 K).

"I think the biggest thing for me early in the year last season was I could command my offspeed stuff just fine, but I could not strike anybody out," Packer said recently to the IPI. "So when I got into jams I could not get the big swing and miss when I needed it. They were putting balls in play and scoring those runs in scoring position which hurt me quite a bit."

On the surface Packer's numbers from last season look quite ordinary, but considering he got off to an awful start going 3-8 with a 5.71 ERA in his first 16 starts and then finished strong going 6-4 with a 2.78 ERA in 11 starts. His strong finish was just a byproduct of things starting to click for him and some small mechanical adjustments working out.

"Once you have a few good games you get the confidence and you get into a groove," Packer said. "I worked with [Akron pitching coach] Tony Arnold and we changed a few things mechanically and that is what did it the most. I just got into a few bad habits and they are hard to break once you get into them. It is tough to explain, but I was not really getting tilt with my shoulders so everything was flattening out. When I get that tilt I can get that late action on my ball and get groundballs and swings and misses."

As spring training draws nearer, a lot of people will focus in on the big upside young talents the Indians have stockpiled in the lower minors. I'll be focusing in on them too, but I'll also be checking out how Rayl, Packer and a host of other left-handed pitchers in the Indians' system perform.

Follow Tony and the Indians Prospect Insider on Twitter @TonyIPI. Also, his latest book the 2011 Cleveland Indians Top 100 Prospects & More is available for purchase for $20.95 to customers in the US (shipping and handling extra).
Follow Tony and the Indians Baseball Insider on Twitter @TonyIBI. Also, his new book the 2014 Cleveland Indians Baseball Insider which profiles the Indians' Top 100 Prospects and more is available for sale.
User Comments
No comments currently. Be the first to comment!