On-Deck with the Captains: The Rain Soaked Edition (Week 6)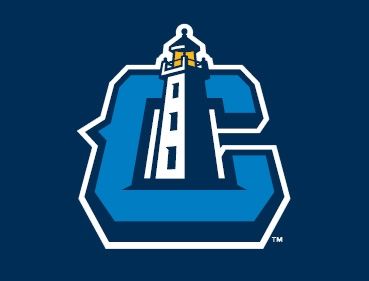 Northeast Ohio has seen A LOT of rain over the course of the last week. Quite frankly, I am sick of wondering if my street is going to flood with every falling rain drop (at one point, the street flooded three days in a row). That being said, the Captains were rained out three times and played a double header Thursday night (one of the rainouts was made up).
Record:
18-20
Game Results:
May 13th - West Michigan, 1 @ Lake County, 2 (Win: Goodnight, Save: Ehlert)
May 14th - West Michigan @ Lake County (Game Postponed. Game will be made up on a later date.)
May 15th - West Michigan @ Lake County (Game Postponed. Game will be made up on a later date.)
May 16th - Off
May 17th - Fort Wayne @ Lake County (Game Postponed)
May 18th - Fort Wayne, 0 @ Lake County, 4 (Win: Wright)
May 19th - Fort Wayne, 9 @ Lake County, 2 (Loss: Blair) (Game 1)
May 19th - Fort Wayne, 4 @ Lake County, 3 (11 innings) (Loss: Dickerson) (Game 2)
Transactions:
May 13th - Tyler Cannon promoted to Kinston
May 13th - Kyle Smith added to Lake County from Kinston
May 13th - Ronny Rodriguez assigned to Lake County from Extended Spring Training
May 19th - Kyle Smith promoted to Columbus
May 19th - Carlos Moncrief promoted from Mahoning Valley to Lake County
Notes on Offense:
Outfielder Anthony Gallas was named the Indians Minor League Player of the Week for the week ending on May 14th. Over that span, Gallas hit .450 with five runs scored, three doubles, a homerun and three RBI. He also posted an OPS of 1.292. This marks the third time this season that a Captains player has won the weekly award (Jason Smit and Mike Rayl).
Shortstop Ronny Rodriguez made his Lake County debut this past week and went 0/4. The slick fielding short stop was promoted from Extended Spring Training on the 13th. Over the course of his first week with Lake County, Rodriguez has gone 3/11 with a homerun and an RBI (through four games). I believe that he will stabilize the Captains shaky infield defense and possibly hit for average.
It appears that Giovanny Urshela is starting to break out of his slump. In a small sample size this week, Urshela went 3/10 with a run scored and an RBI. Urshela is hitting .236 with four homeruns and 17 RBI on the season.
Hitter of the Week:
This weeks Hitter of the Week goes to Anthony Gallas. Gallas continues to produce night-in and night-out for the Captains. If he keeps up this pace, he may receive a promotion to Kinston around the mid-season point. But, with the Kinston outfield already filled with Holt, Greenwell and Abreu, Gallas may hang around Lake County for the duration of the season.
For the week, Gallas went 6/13 (.462) with three doubles, three walks and a run scored. He is currently hitting .364 on the season with 18 doubles, four homeruns and a .427 OBP. He has also driven in 14 runs.
Notes on Pitching:
Steven Wright pitched well in his lone start of the week. Wright went six innings, allowing one hit, no runs, three walks and three strikeouts. Wright is in his second go round with the Captains (his last stint was in 2007). He also picked up the win. Currently, Wright is 1-0 with a 1.71 ERA in 31.2 innings pitched.
Mike Goodnight picked up his third win of the season on May 13th. Goodnight went 6.2 innings, allowing one run and striking out six. Goodnight is 3-3 for the season with a 2.93 ERA in 40 innings. Batters are hitting .171 versus Goodnight.
Trey Haley has been moved to the bullpen. I believe this is a good move for Haley because he can now let his fastball air out. Haley's hard fastball sits in the upper 90's , but he has a command issue with it. He made his 2011 bullpen debut on the 13th and he went one inning, giving up no runs and striking out one. Haley was my pick for a breakout season.
Pitcher of the Week:
Steven Wright is Week 6's Pitcher of the Week. The knuckleballer pitched well in one start this week, allowing one hit in six innings. He struck out three and gave up no runs.
Upcoming Games:
May 20th - Lake County @ Dayton
May 21st - Lake County @ Dayton
May 22nd - Lake County @ Dayton
May 23rd - Lake County @ Dayton
May 24th - Lake County @ South Bend
May 25th - Lake County @ South Bend
May 26th - Lake County @ South Bend
User Comments
No comments currently. Be the first to comment!