On-Deck with the Captains: Week 11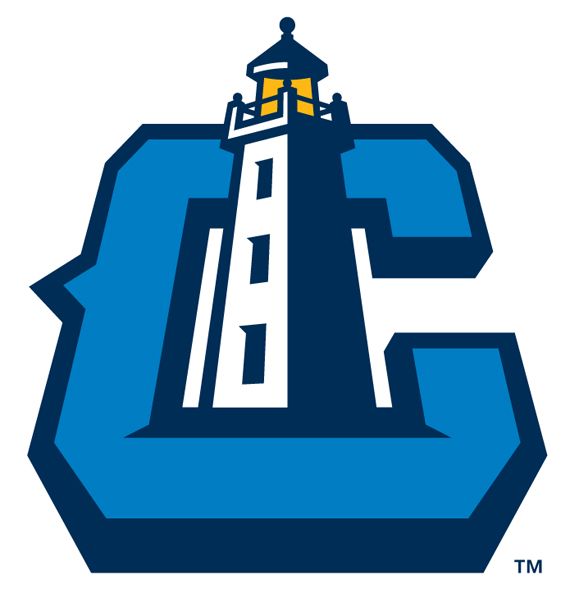 Leading Off:
The Captains snapped their 10-game losing streak on June 19th versus West Michigan. They needed extra innings to do it, but the streak is over. Hopefully, the team can build on those losses and use the momentum of the extra inning win to propel themselves in the second half of the season.
Record:
28-41 (Last Place in the Eastern Division)
Game Results:
June 17th - Lake County @ West Michigan (Loss: Cook)
June 18th - Lake County @ West Michigan (Loss: Goodnight)
June 19th - Lake County @ West Michigan (Win: Sarianides)
June 20th - Off
June 21st - All-Star Game @ Davenport, IA (Quad City River Bandits)
June 22nd - Off
June 23rd - Off
Transactions:
None
Notes on Offense:
Hot Blooded:
Middle infiedler Nick Bartolone continues to swing a hot bat. Bartolone batted .444 this week and scored four runs. He also drove in three runs, walked twice, and stole two bases. After a slow start to the season, Bartolone has really picked it up as of late at the plate and has been one of the more consistant players over the past month for the Captains.
Power Surge:
Jesus Aguilar had another great week at the plate. "Aggie" went 5/14 (.357 AVG) at the dish with a homerun and a double. He drove in three runs and scored one as well. Aguilar has been re-inserted into the clean-up spot in the Lake County line-up and has really taken off. He was also named the Indians Minor League Player of the Week (for the week ending on the 21st). I believe he will be with the Captains for the remainder of the season, barring any unforeseen circumstances at first base in the upper levels of the organization.
First Impressions:
Recently promoted outfielder Jordan Casas has made a good impression in his first three games with the Captains. Casas went 7/15 this week (.467 AVG), including a 5/7 effort versus West Michigan on the 19th. He scored two runs and stole a base. The only downside to his great week was that he struckout five times. Casas was called-up last week from Extended Spring Training.
Deja Vu All Over Again:
LeVon Washington is stuck-in-a-rut. Washington batted .071 this week (1/14) and scored one run. The speedy outfielder struckout six times and walked twice. I feel like a broken record saying this, but the key to Washington's game is getting on base and using his speed to score runs. He also strikes out way too much for my liking (this coming from someone who was within two strikeouts of the NAIA record for one season in softball. No joke!). I understand that he is young and has room to grow (and has a little over one million dollars invested in him), but he needs to start making adjustments to the pro game. It's not Junior College anymore!
Hitter of the Week:
Alex Monsalve - 5/15 (.333), 3 R, 2 2B, 2 RBI, 2 K
Notes on Pitching:
Something New:
After returning to Lake County a few days before, pitcher J.D. Reichenbach made his first start of the season on the 19th versus West Michigan. Reichenbach went five and one-third innings and gave up four runs (three were earned). He struck out four and did not walk a batter. Reichenbach had been coming out of the bullpen for the Captains before being called up to Kinston.
Fo'get About It:
Mike Goodnight had a start to forget this week. Even though he went five innnings, Goodnight gave up six earned runs on nine hits. He took the loss versus the White Caps.
One More Chance:
Joey Mahalic is back with the Captains after spending the majority of the last two seasons with the K-Tribe. Mahalic went two innings this week, giving up one hit, one run, and two walks. Mahalic's prospect standing has massively fallen over the past two years dues to injury. Right now, he is just a filler in the organization and I think this is Mahalic's last chance to prove himself in the organization.
Pitcher of the Week:
Cole Cook - 1 start, 7 IP, 5 H, R, BB, 4 K, 1.29 ERA (Loss)
All-Star Stat Lines:
Alex Monsalve - 0/2, K
Argenis Martinez - 1/2, BB, RBI
Mike Rayl - Did not pitch
Mike Goodnight - Did not pitch
Clayton Ehlert - Did not pitch
Upcoming Games:
June 24th - Lake County @ Fort Wayne
June 25th - Lake County @ Fort Wayne
June 26th - Lake County @ Fort Wayne
June 27th - Fort Wayne @ Lake County
June 28th - Fort Wayne @ Lake County
June 29th - Fort Wayne @ Lake County
June 30th - South Bend @ Lake County
User Comments
No comments currently. Be the first to comment!