On-Deck with the Captains: Week 3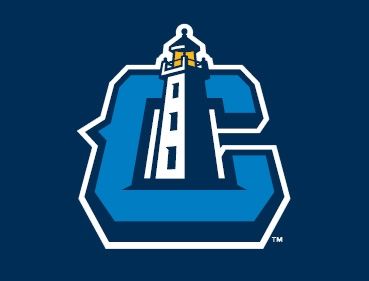 Regular Season Record:
11-10

Games this Past Week:
Saturday, April 23 (make-up from Friday rainout) - Bowling Green, 1 @ Lake County, 0 (Loss: Goodnight)
Saturday, April 23 - Bowling Green, 4 @ Lake County, 14 (Win: Dew)
Sunday, April 24 – Off, Easter
Monday, April 25 – Lake County, 2 @ Fort Wayne, 1 (Win: Blair, Save: Ehlert)
Tuesday, April 26 – Lake County, 4 @ Fort Wayne, 5 (Loss: Cook)
Wednesday, April 27– Lake County, 10 @ Fort Wayne, 9 (Win: Sarianides, Save: Ehlert)
Thursday, April 28 – South Bend, 5 @ Lake County, 4 (Loss: Dew)

Transactions:
April 28th – Kyle Landis promoted to Akron
April 28th – Jordan Cooper assigned to Lake County from Extended Spring Training
April 25th – Kyle Landis assigned to Lake County from Extended Spring Training
April 25th – Tony Dischler assigned to Extended Spring Training
Notes on Offense:
The Captains exploded for 14 runs in game two of the doubleheader on April 23rd. The Captains hit a team record of seven homeruns in that game. Jesus Aguilar led the homerun charge with three (all two-run homeruns). Anthony Gallas had two homeruns (two-run and solo). Tyler Cannon (grand slam) and Carlos Moncrief (solo) each contributed with one homerun.

Carlos Moncrief was named the Midwest League Player of the Week for the week of April 18th to April 24th. Over that span, Moncrief hit .437 with two homeruns and six RBI. He also scored 7 runs and collected two doubles and a triple.

Jesus Aguilar has had a power surge this week. Aguilar has blasted four homeruns in three games; one game included three long balls. On the season, Jesus has hit six homeruns and driven in 20 runs. Last year, Aguilar split time with the Arizona League Indians and Mahoning Valley and hit nine homeruns and drove in 39 runs. I believe he will easily surpass his homerun and RBI total from last year.
Tyler Cannon (11 games), Alex Monsalve (9 games), and Anthony Gallas (8 games) all had their hit streaks snapped in game one of a double header on the 23rd.
Hitter of the Week:
Jesus Aguilar is this week's Hitter of the Week. Aguilar currently has a .286 AVG and leads the team with homeruns. In 15 at bats this week, Jesus hit .400 (6/15) with five homeruns and 10 RBI. The Venezuelan has really come into his own as of late.

Notes on Pitching:

Kyle Blair earned his second win of the season on Monday versus Fort Wayne. Blair went five innings allowing one run on a Tin Cap homerun. He struck out four and walked none. On the season, Kyle is 2-0 with a 2.84 ERA in four games (all starts).

Owen Dew has finally had a scoreless outing! Dew won game two of the Saturday doubleheader versus Bowling Green. Dew pitched two innings, gave up two hits and struck out two. He did not allow any base on balls. Owen is currently sporting a 1-3 record with a 5.93 ERA.

Clayton Ehlert continues to be lights out as the Captains closer. He is five for five in save opportunities, and has a 1.13 ERA in eight innings pitched.

Cole Cook is still in search of his first win this season (as well as his first career win). The tall righty is currently 0-5 in his very short professional career. On the season, Cook is 0-2 with a 4.67 ERA in 17.1 innings pitched. He also has 14 strikeouts to only three walks.
Pitcher of the Week:
Clayton Ehlert is Week Three's pitcher of the week. In two games, the Texan did not give up any runs in two innings pitched. He converted two saves and lowered his ERA to 1.13. He also had two strikeouts and no walks.

Games Next Week:
Friday, April 29 – South Bend @ Lake County
Saturday, April 30 – South Bend @ Lake County
Sunday, May 1 – Lake County @ Lansing
Monday, May 2 – Lake County @ Lansing
Tuesday, May 3 – Lake County @ Lansing
Wednesday, May 4 – Bowling Green @ Lake County
Thursday, May 5 – Bowling Green @ Lake County
User Comments
No comments currently. Be the first to comment!