On-Deck with the Captains: Week 7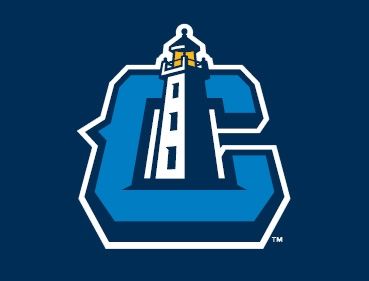 Record:
20-25
Game Results:
May 20th - Lake County @ Dayton (Win: Reichenbach)
May 21st - Lake County @ Dayton (Loss: Sarianides)
May 22nd - Lake County @ Dayton (Loss: Ehlert)
May 23rd - Lake County @ Dayton (Win: Encarnacion, Save: Striz)
May 24th - Lake County @ South Bend (Loss: Blair)
May 25th - Lake County @ South Bend (Game Postponed)
May 26th - Lake County @ South Bend (Loss: Cook)
Transactions:
May 21st - Steven Wright promoted to Columbus (Activated on Columbus roster on 24th)
Notes on Offense:
Centerfielder LeVon Washington is struggling at the plate. For the week, Washington went 1/19 (.053) with seven strikeouts and a walk. Washington is batting .192 on the season and has driven in one run and stolen three bases. So far, Washington has not impressed me with his strikeout to walk ratio (19/9) or his OBP (.308). I am by no means writing him off, but I would expect more out of a second round pick with the tools that Washington has.
Shortstop Ronny Rodriguez is starting to pick it up at the plate. After struggling last week, Rodriguez hit .235 with two runs scored, a double and a RBI for the week. The 19-year old is batting .206 (in nine games) with a homerun and two RBI on the season.
Back-up catcher Dwight Childs is quietly putting together a good season. Even though Childs plays once or twice a week, he is putting up some numbers that are very respectable for a back-up. This week, Childs went 3/8 at the plate (.375 average) with two doubles and three RBI. For the season, Childs is batting .375 with four RBI. He has only played in four games for the Captains after spending the first month of the season as the bullpen catcher.
Hitter of the Week:
Middle Infielder Nick Bartolone is this week's Hitter of the Week. Bartolone is slowly breaking out of his season long slump. This week, Bartolone hit .417 (5/12) with a triple, RBI, and two runs scored. Bartolone is batting .188 on the season with nine RBI.
Notes on Pitching:
Reliever Luis Encarnacion picked up his first win of the season versus the Dayton Dragons (Cincinnati Affiliate). Encarnacion went three innings and gave up two runs (one of which was an earned run), walked five and struck out two. On the season, Encarnacion has struggled with his control by issuing 11 walks and striking out five in seven innings. He is a young latin player and I expect him to rebound.
Closers Nick Sarianides and Clayton Ehlert have not stabilized the backend of the Captains bullpen as of late. This week both have lost a game and have given up two runs a piece. Ehlert still has a decent ERA of 2.45 and Sarianides is 3.15. I believe that both will right themselves and are just going through a rough patch.
Another success story on the Captains is lefty reliever J.D. Reichenbach. This week, Reichenbach went 6 innings out of the pen and only gave up one earned run (two unearned runs scored), while striking out seven. Reichenbach is 3-1 on the season with a 3.90 ERA. He probably will not be promoted this season to Kinston, but if he continues to have success he may force the Indian's hands.
Pitcher of the Week:
Reliever Nate Striz is this week's Pitcher of the Week. Striz pitched in one game this week and picked up his first save of the season. He went five innings and gave up one run. He also struck out three. Striz has had a decent season so far, going 0-1 with a 4.42 ERA in 18.1 innings pitched. He has struck out 15 and walked 14. Batters are only hitting .190 against Striz.
Upcoming Games:
May 27th - West Michigan @ Lake County
May 28th - West Michigan @ Lake County
May 29th - West Michigan @ Lake County
May 30th - West Michigan @ Lake County
May 31st - Kane County @ Lake County
June 1st - Kane County @ Lake County
June 2nd - Kane County @ Lake County
User Comments
No comments currently. Be the first to comment!