On-Deck with the Captains: Week 8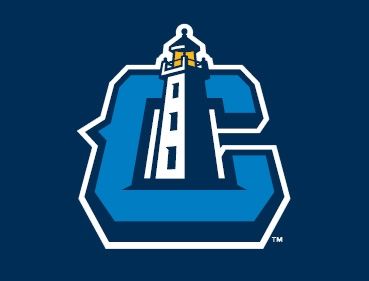 First off, congratulations to Captains Manager Ted Kubiak on his 1,000th career victory this past week. Kubiak clinched the win in game two of the Captains doubleheader on Memorial Day. The Captains beat West Michigan by a score of 4-3. Kubiak has been in the Indians organization for the last 18 years as a coach and instructor.
Record:
25-28
Game Results:
May 27th - West Michigan @ Lake County (Loss: Striz)
May 28th (G1) - West Michigan @ Lake County (Win: Cooper, Save: Haley)
May 28th (G2) - West Michigan @ Lake County (Loss: Wright)
May 29th - West Michigan @ Lake County (Win: Blair, Save: Ehlert)
May 30th (G1) - West Michigan @ Lake County (Loss: Rayl)
May 30th (G2) - West Michigan @ Lake County (Win: Sarianides, Save: Ehlert)
May 31st - Kane County @ Lake County (Win: Cook, Save: Cooper)
June 1st - Kane County @ Lake County (Win: Goodnight, Save: Dickerson)
June 2nd - Kane County @ Lake County ()
Transactions:
None
Notes on Offense:
As the weather in Northeast Ohio starts to heat up, so has catcher Alex Lavisky. After looking lost at the plate most of the season, the Lakewood native has busted out of his slump in style. In 26 at-bats this week, Lavisky has collected eight hits (.308); three of which were homeruns. Lavisky also drove in seven runs. Even though he is barely hitting above the Mendoza line (.211), he is starting to improve at the plate. One area that Alex really needs to focus on is plate discipline. He struck out 10 times this week and did not walk once. From what I have seen, he is a free swinger. With a little more discipline, Lavisky could get into better hitting counts and could possibly get better pitches to hit.
Outfielder Anthony Gallas continues to shine. Manager Ted Kubiak has moved Gallas from the six spot to the clean-up position. He deserves it. In my opinion, Gallas is the best hitter on the team and I am surprised this move in the order took so long with the way Jesus Aguilar has struggled. This week, Gallas hit .360 (9/25) with two homeruns and five RBI. He also had a 14 game hitting streak snapped on the 30th. It will not be long before Gallas starts sporting a K-Tribe uniform.
LeVon Washington has started to pick it up with the calendar turning to June. Washington hit .240 this week with a RBI, five runs scored, and two stolen bases. A .240 average is nothing to write home about, but that marks an improvement from the past two weeks of hitting in the .100's. Washington strikes out too much for my liking (6 K's to 3 BB's on the week), but he is only 19 years old and has plenty of room to grow and develop better strike zone management (same goes for Lavisky). The key to his game is to get on base and score runs.
Hitter of the Week:
The Hitter of the Week this week is catcher Alex Monsalve. Monsalve hit .393 (11/28) with four runs scored, two RBI, and a double. Monsalve is hitting .289 on the season with two homeruns and 20 RBI. Alex is second on the team in batting average (Gallas is first).
Notes on Pitching:
Trey Haley picked up his first professional save this past week. Haley might not be long for the bullpen, but in his time there it showed that the kid can pitch. Haley pitched two scoreless innings this week, striking out three and walking two. Once mechanical issues get straightend out, Haley should be back in the Captains rotation.
Cole Cook picked up his second win of the season this week. He went seven innings and gave up three runs (two were earned). He struck out four and walked two. Cook is 2-5 on the season with a 4.76 ERA in 51 innings pitched. Cook has struck out 30 batters on the season.
Closer Clayton Ehlert picked up his team leading 10th save of the season, which is good for a tie of third place in the Midwest League. Ehlert picked up two saves this week. He pitched three innings, giving up one run and striking out one.
Pitcher of the Week:
Kyle Blair is this week's Pitcher of the Week. In one start this week, Blair went six innings and gave up no runs. He struck out a career high of nine and walked just two. It was good to see the fourth round pick get back on track.
Upcoming Games:
June 3rd - Clinton vs. Lake County
June 4th - Clinton vs. Lake County
June 5th - Clinton vs. Lake County
June 6th - Off
June 7th - Lake County @ Wisconsin
June 8th - Lake County @ Wisconsin
June 9th - Lake County @ Wisconsin
User Comments
No comments currently. Be the first to comment!