Past and present Rays could be key to Indians' winter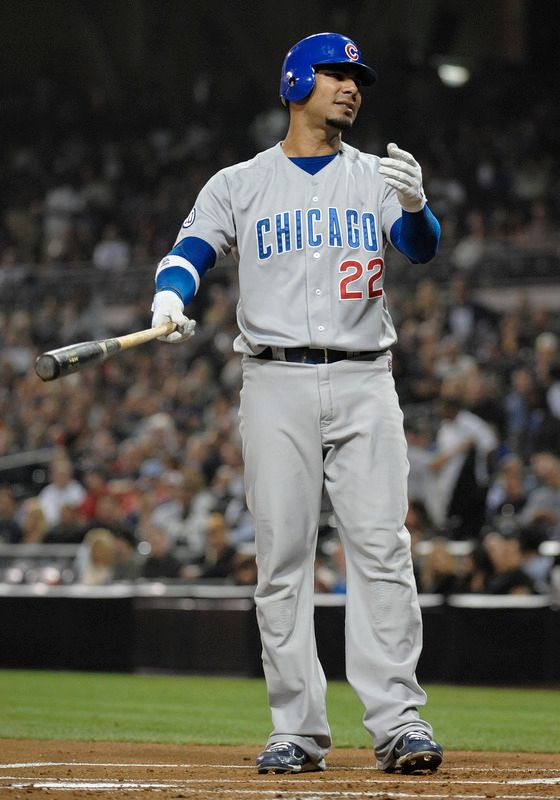 Carlos Pena (Photo: AP)
There are plenty of parallels between the Cleveland Indians and the Tampa Bay Rays.
They are both small-market teams who have generally been able to handle the obstacles of their financial situations better than most in recent years, whether it be creatively locking up a young superstar, maintaining talented minor league systems, or having postseason success. Conversely, both organizations have also dealt with the harsh realities of their locations: losing talent and baseball games to bigger, richer teams.
As the offseason speeds towards December and the always crucial Winter Meetings, the Indians' front office may find the answers to its two most glaring problem positions, first base and outfield, in the form of current or former Rays.
B.J. Upton is the most talented and most valuable of the four players to be mentioned here in this article (and the lone non-free agent). He is a seemingly ideal addition to the Indians, and one that had reportedly been considered by Tribe brass before the trade deadline. Often viewed as a bit of an underperformer due to being a former second overall pick, he is still a highly productive player who contributes in all areas of the game.
Over the past four seasons, Upton has accounted for 1.0 more wins than Shin-Soo Choo (15.5 wins above replacement to 14.5), whom no one would consider a disappointment before his injury-plagued 2010. While Upton has accumulated a fairly larger number of plate appearances than Choo in those four seasons, that is mostly because he has been able to stay on the field - something Choo, nor any of the Indians' outfielders were able to do this past season.
At age 27, Upton is entering his prime. His speed can impact a team both on the bases (36+ stolen bases in all four of his full Major League seasons) and in center field, an aspect that the Indians sorely lack. Defensively, he has regressed in recent years, but has shown the ability to be near-elite, and is, at the least, above-average overall.
Perhaps Upton's most appealing quality to this team would be his pop from the right side of the plate, a glaring need. He is by no means a masher, but can drive the ball (career .416 slugger, and a steady rise in home runs over since 2008), and his speed makes him a constant extra-base threat. Acquiring him would come at a fairly high cost, as his talent, upside and reasonable final year of arbitration means the Rays would require a substantial trade package.
Another outfielder, Johnny Damon, would likely be a last resort. In fact, labeling him an outfielder now may even be inaccurate. At age 38, Damon's days left in baseball could all come as a designated hitter, and he is not a right-handed alternative to Travis Hafner at the "position."
Still, Damon has somehow managed to continue on as a reasonably productive hitter (.756 on-base plus slugging and 56 runs batted in in 2010, .743 and 73 in 2011), and he would be one of the Indians' best base-stealing threats (unfortunately). And while the value of "leadership" is probably overstated, it is worth mentioning that his veteran presence could help this young Indians team in one regard or another. He has signed one-year deals for $8 million and $5.25 million in each of the last two seasons, meaning another decline in pay as he ages would put him at a fair price.
The turn towards first base focuses on Casey Kotchman and former Ray, Carlos Pena. As the Indians have added another groundball pitcher to their rotation in the form of Derek Lowe, improving the defense on the infield becomes even more important. Asdrubal Cabrera, while having shown the ability to make some of the best plays in the league, was rated very poorly at shortstop. Jason Kipnis and Lonnie Chisenhall, who figure to be at least average fielders eventually, are going to show their youth.
Both Kotchman and Pena offer formidable gloves at first base, and that could be an important selling point for either of them. Both hit left-handed, which, of course, isn't preferred. Kotchman is the better fielder, but Pena is the far superior hitter. He has been one of the game's better sluggers over the past five seasons, averaging over 34 home runs, 97 runs batted in and collecting an on-base plus slugging nearing .900. But, at age 33, his bat speed has clearly taken a hit in recent years. Kotchman has never been more than a middling offensive first baseman, and isn't going to offer much in the way of power. As it goes, neither are anywhere near perfect additions.
Slugging first basemen who get on base consistently and play great defense, such as Albert Pujols, will make money far out of the Indians' price range, so there are going to be flaws. Scott Boras' client, Pena, may push the team's financial comfort zone. He earned every bit of the $10 million deal he signed with the Cubs last season, and could be looking for at least that again (potentially over multiple seasons). Kotchman, on the other hand, could easily be had.
None of these four options are elite players, but small-market clubs such as the Indians and Rays can very rarely expect to obtain that kind of talent unless they develop it themselves. That said, Upton, Damon, Pena and Kotchman all present strengths in areas of need that would be beneficial to the Tribe, and all could be potential targets as the winter wears on.
User Comments
No comments currently. Be the first to comment!