Playoff Recap 9/15: McAllister, Clippers one win from title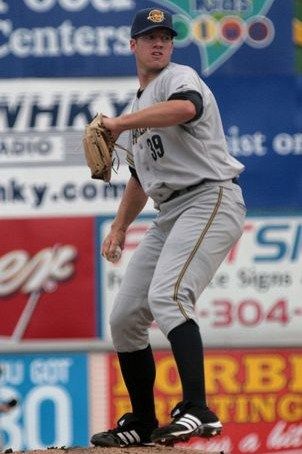 Solo homers put Clippers one win from title
Columbus held home field and will head to Durham with a chance to win the franchise's first Governors' Cup since 1996, thanks to a 4-0 victory Wednesday night in the 2010 Huntington Park finale.
Though they didn't score five runs in the opening frame like they did in the series opener, Cord Phelps started the scoring in the first with a two-out solo blast off the scoreboard.
The solo dinger trend continued in the fourth, in the form of back-to-back jacks. Jared Goedert and Jerad Head might not spell their names the same way, but they put similar charges into offerings from Aneury Rodriguez (0-1). It was the second postseason home run for both players.
Columbus manufactured a fourth run in the fifth, when Jose Constanza led off with a single, advanced to third on a sacrifice and passed ball, then scored on a double steal with Phelps that came on the heels of a Hodges strikeout.
It would all add up to plenty of run support for Clippers starter Zach McAllister (1-0), who pitched around six hits in seven scoreless innings of work, striking out five while walking none.
Zach Putnam allowed just a one-out double in the eighth, and Vinnie Pestano pitched around a walk and a single in the ninth. It was the 10th shutout of the year for Columbus pitching, and their second of the International League playoffs.
Captains Take Game One
A three-run lead through six innings didn't prove to be enough for the Clinton LumberKings as the Lake County Captains scrapped back for a 9-6 win in game one of the best-of-five Midwest League Championship Series at Alliant Energy Field.
Lake County scored three runs on right-hander Yoervis Medina in the third inning to take a 3-0 lead, but the LumberKings tied the score with three of their own in the bottom of the fourth. A two-run single by Tim Morris cut the deficit to a run and a throwing error on a botched double-play attempt by second-baseman Argenis Martinez scored Blake Ochoa to tie the game at 3-3.
James Jones belted a two-run opposite-field home run to the berm in left and added an RBI single in the sixth to put the Kings ahead 6-3. Both hits came off Captains' lefty Nick Kirk, who yielded four runs (three earned) over 2.1 innings in relief of right-hander Jason Knapp.
Fortunately, that 6-3 lead wouldn't be enough to put the Captains away. Medina jogged out to the mound to start the seventh and lost his pinpoint control, walking Roberto Perez and hitting Smit with a pitch. Folgia grounded into what should have been a fielder's choice at second, but second-baseman Kevin Mailloux dropped the throw from third-baseman Mario Martinez, allowing a run to score. Pinch-hitter Kyle Smith followed with an RBI groundout, cutting the Clinton lead to 6-5.
Medina exited afterwards with five runs (only one earned) on two hits over 6.1 innings. Right-hander Brandon Maurer came on from the bullpen and stranded the tying run at second base.
Lake County found that tying run and more in the eighth against right-hander Matt Bischoff. Casey Frawley singled to center and Chase Burnette walked to put runners at first and second. A single to left by Perez loaded the bases. Smit then came up and delivered a two-run single to left in front of Vinnie Catricala to give the Captains a 7-6 lead.
Right-hander Brandon Josselyn was brought on with two inherited runners and allowed them both to score as Folgia grounded a single past the drawn-in infield. That hit put Lake County up, 9-6.
The Kings couldn't recover from the sudden deficit. Left-hander Mike Rayl (W, 1-0) pitched 1.1 scoreless innings and right-hander Preston Guilmet (S, 4) followed up with two more scoreless frames including four strikeouts.
Jones finished 2-for-5 with his second playoff homer and three RBI and Morris went 1-for-4 with two RBI as well in the losing cause for Clinton. Frawley (3-for-5), Smit (1-for-3) and Folgia (1-for-4) all drove in two apiece for the Captains.
User Comments
No comments currently. Be the first to comment!