Playoff Recaps 9/13: K-Tribe rolls in Game One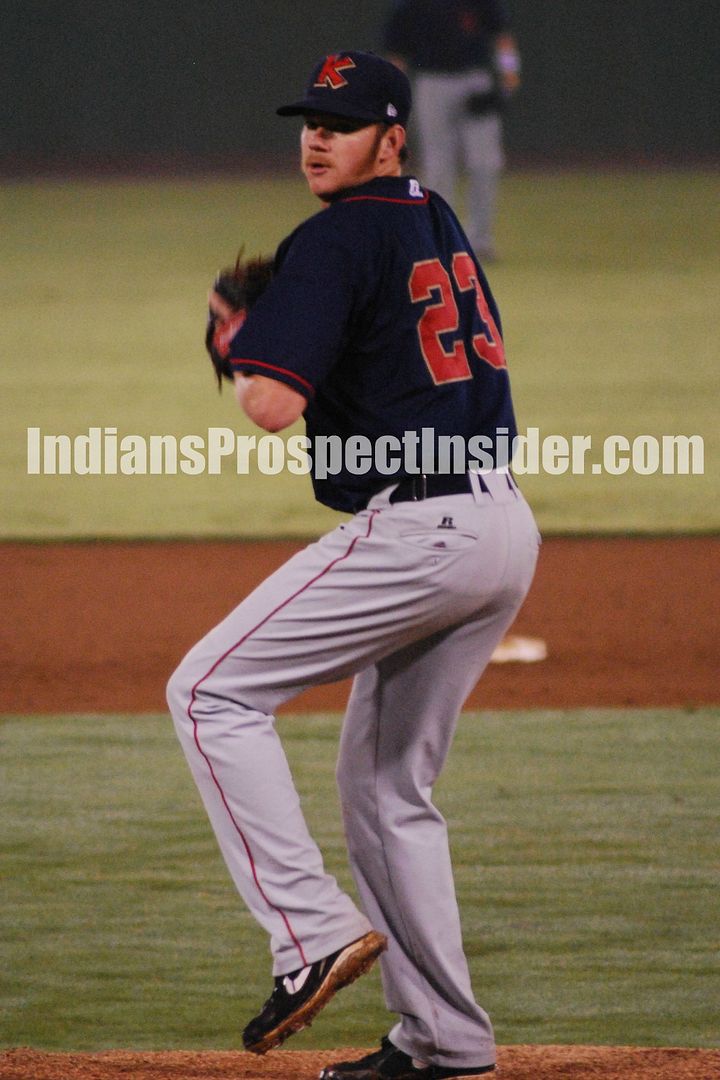 Preston Guilmet (Photo: IPI)
Kinston wins Mills Cup Series opener
Kinston won game one of the Carolina League Mills Cup Championship Series 3-1 on Tuesday Night at Harry Grove Stadium. Jesus Aguilar hit a go-ahead home run and Preston Guilmet slammed the door with a four out save solidifying the K-Tribe win. Kinston now leads the best-of-five series one game to none.
Both teams left base runners stranded over the first two innings. Kinston was the first to break through in the third. Tyler Holt dropped a one out bunt in front of the mound and advanced to second on an errant throw to first, an error charged to pitcher Nick Haughian. After a Bo Greenwell single, Holt scored the first run of the game on a grounder from Adam Abraham.
Kinston again looked to the long ball to break a tie in the fourth. At 1-1, Jesus Aguilar barely snuck a line drive over the left field fence to lead the inning off and Give the K-Tribe a one run advantage. All four K-Tribe playoff home runs have given the Indians a lead. Tyler Cannon scored in the third inning on a throwing error after doubling off of Haughian immediately following Aguilar
User Comments
No comments currently. Be the first to comment!