Pomeranz, Blair Ready To Get Going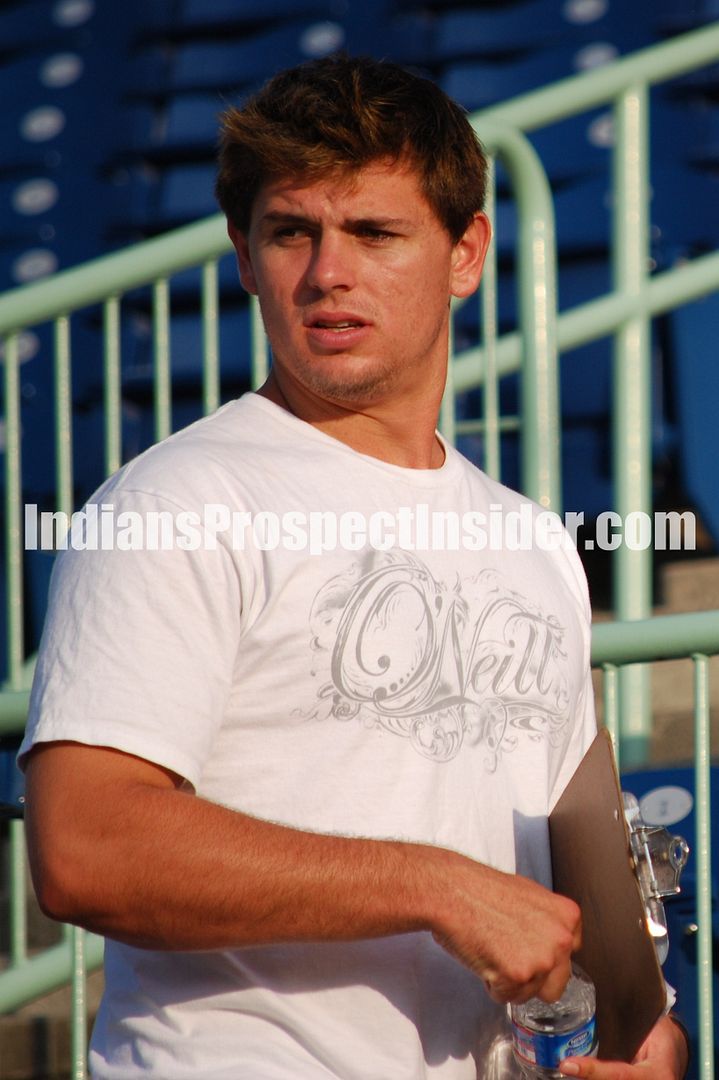 The Cleveland Indians have wasted no time in getting their top two pitching prospects from the 2010 Draft acclimated to the system. Shortly after signing on August 16th, first round pick left-handed pitcher Drew Pomerenz and fourth round pick right-handed pitcher Kyle Blair were both sent to short-season Single-A Mahoning Valley and have been working out there ever since.
Since both Pomeranz and Blair did not throw all summer they are both in the initial stages of a return to throw program that started at 60 feet, then to 90 feet and is currently at 120 feet. Neither is on the active roster in Mahoning Valley nor will be added, but both should throw bullpens in Mahoning Valley sometime this week before departing shortly before the end of the season to go home for a little bit before Instructional League starts up in Arizona on September 15th.
"I feel awesome," said an excited Blair about being with the Indians. "I have been waiting all summer for this and am really stoked. They just put us on a throwing program, and we are basically starting from scratch. I am just getting it loose, and I have to throw my first bullpen in about five days. So we are just getting back into it and ready for Instructs and then shut it down after that I guess."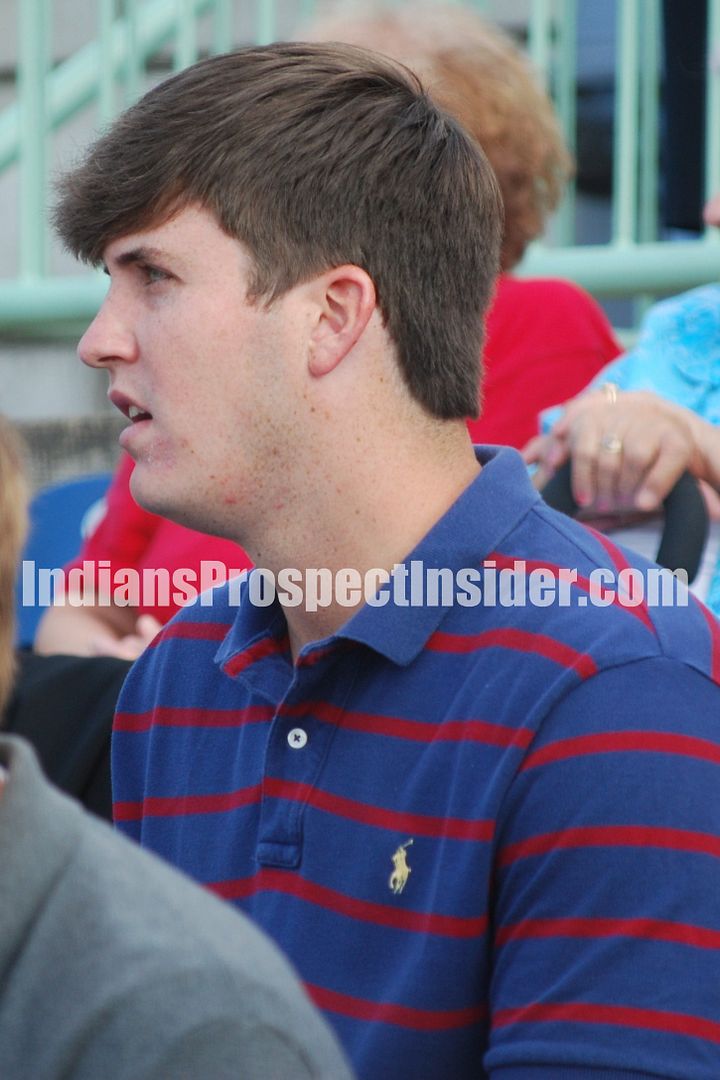 Both are being ramped up to pitch in games in Instructional League this fall. Due to the ongoing signing process all summer and not pitching any summer ball, while they are not going to pitch for an affiliate this year the Indians still want to get them back pitching so they can throw a few innings and give the organization their first look at the two new prized pitchers before spring training next year.
"Yeah, I'm just kind of getting back into the throwing process as I did not throw all summer," said Pomeranz. "I am going to Instructs and getting some innings there and I pretty much am not going to do too much this year."
Both are relieved that the signing process is over. As amateur players coming out of college, they both quickly learned that professional baseball is a business first.
"I am so glad it is over," said Blair. "It is a really long process. You understand it is a business, and it was a long couple of months and I am glad we got it over with and I am just happy to be here for sure. There was a number where if they did not give me that for sure I was going back to school. We just kind of got it done mid-day on the 16th. It is better than those last minute deals [like Pomeranz had] (laughs)."
While Blair did sign around noon on the 16th, Pomeranz and his representation took it down to the wire. While he was always expected to sign, his deal like a lot of other draft picks was never completed until a few minutes before the midnight deadline.
"I wasn't really worried about it," said Pomeranz. "Getting drafted out of high school I kind of knew the whole process and how it worked. A lot of times it takes some waiting around a little bit. I wasn't in any rush or trying to drag it out, it was just part of the process and it just goes down to the last day. That's how it works."
Both pitchers are veterans to the draft process as they were both drafted out of high school and did not sign. For some, signing out of college is the right move for them, but Pomeranz believes the decision to not sign out of high school and pitch for three years in college helped him immensely.
"Being 18 years old you obviously think that you are ready getting into pro ball and doing some other stuff," explained Pomeranz. "But I saw my older brother who signed out of high school go through that. It is kind of a longer road that way. I got to go to college for three years, have fun, make good friends, and play good baseball in the SEC. I think it is going to help me a lot in pro ball now."
Now that both are in the system, both Pomeranz and Blair are expected to move quickly through the system because of their advanced pitch ability. Both will likely start the season at High-A Kinston next season, and what happens from there will be determined by how quickly they develop and how how well they perform. Both bring some impressive talent and intangibles to the mound, and barring injury both are expected to pitch in the big leagues down the road.
"I throw a two seamer, but no four-seamers," said Blair who also throws a curveball, slider, and changeup. "My slider I will go to at anytime. I have been known to be a pretty emotional pitcher where I get real pumped up and I get really fired up sometimes. A lot of people say that I don't take crap from anyone, so I guess I am just a tough pitcher and a tough guy to get a read on."
"Basically in college I was a fastball-curveball guy," said Pomeranz who also throws a changeup. "I threw a lot of fastballs and rely on it a lot. I am aggressive and go right after hitters, which I think is one of the things that made me successful in college because [I went] right after people, even in my freshman year. I stepped right up and went right after them, and it really helped me do really well my three years there [at Mississppi]."
Once Instructional League kicks up in a few weeks both pitchers will have a chance to really starting honing in on their craft. While the Indians have not made any suggestions on some things they would like to see changed or firmed up yet, both have a few things in mind they would like to work on right off the bat.
"Definitely fastball location," said Blair. "I am really happy with all of my other pitches. I mean, obviously I still need to get them all better and more crisp and repeating them everytime, but definitely fastball location which was my thing in the beggining of the year. It got better as the year went on, but it is still not as good as I want it to be."
"I would probably just say working on my front side," said Pomeranz. "That's probably my biggest flaw. The only tendonitis issue I have ever had is because my front side was pulling out a little bit. I think that is probably the main thing to work on."
In a few short weeks Pomeranz and Blair will be pitching in the desert sun out in Arizona getting their first taste of pro ball in an empty setting with no crowds. But, if they both do what they are capable of they could both soon be pitching in the big leagues in front of tens of thousands of loud fans and seeing their big league dream realized.
Follow Tony and the Indians Prospect Insider on Twitter @TonyIPI. His new book the 2010 Cleveland Indians Top 100 Prospects & More is also available for purchase on Amazon.com or his site.
User Comments
No comments currently. Be the first to comment!