Pre-order The 2010 Prospect Book NOW!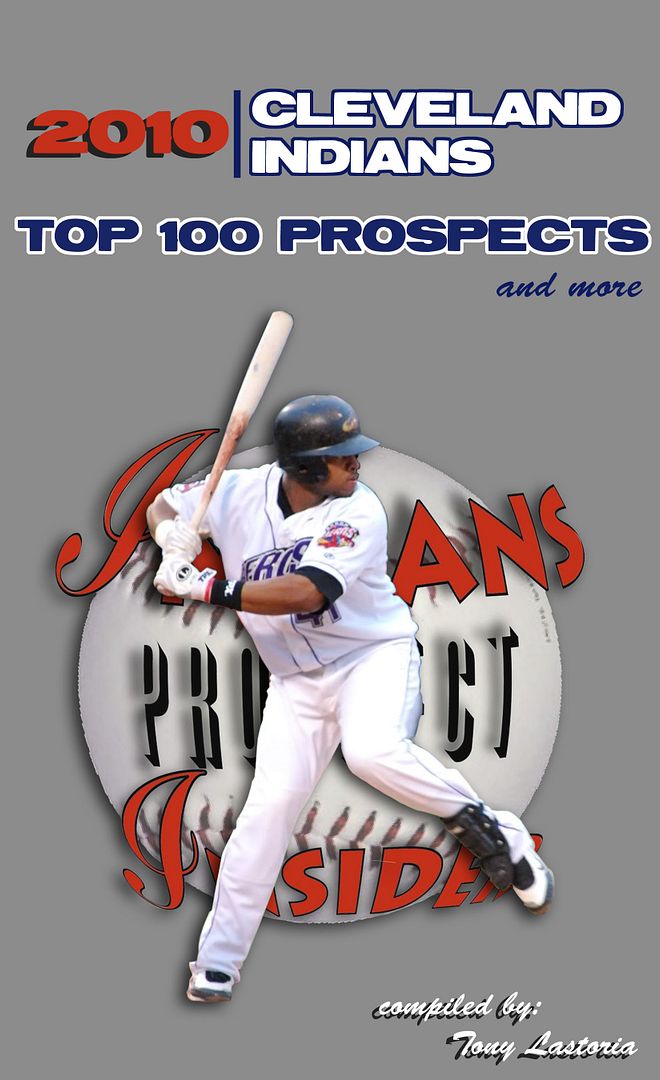 The 2010 Cleveland Indians Top 100 Prospects & More book has been completed and sent to the publisher for proofing. The book will not be available for purchasing on-line through Amazon and other sites for a few weeks while it is being setup, but as I always have I will be able to take direct orders and get advanced copies to mail out while the on-line setup is being completed. Note: Pre-orders will be fulfilled as soon as I get my first shipment of books which hopefully is in the next 5 - 10 days.
For those interested in pre-ordering, please use the order form below. For your convenience, this order form will also be housed in the panel to the top right of the page on the homepage of the site. If you need more than five books, please
contact me
and we can arrange accordingly. For those who wish to pay with PayPal or order by US Mail with a check or money order, please use the
contact form
on the site and I will replay ASAP.
As a reminder, the book this year will be a little bigger in format as I have changed the dimensions from 5.5 x 8.5 to 6 x 9 (same width/height as BA Handbook). The reason for the slight change in size is I have adjusted the font by bumping it up one value and also there is a lot more material and I did not want the book to be too thick.
As for the book content, the book will have some new features such as a "Latin Top 10" which previously were not included. Here is the rundown of everything included in the book:
- Over 165 scouting reports of players in the Indians system.
- Full detailed scouting reports of the Indians Top 100 prospects including career stats and photos.
- Scouting reports and photos for the Top 10 Latin prospects playing stateside full time in 2010.
- Complete listing of the 2009 Draft with scouting reports for every player signed.
- Projected 2010 Opening Day rosters from Cleveland to Low-A Lake County.
- Full recap of transactions from 2009.
- Complete list of released players in 2009.
- Complete side-by-side schedule grid for every affiliate.
- Player Development and Coaching Staffs for 2010, Rule 5 eligibles and FAQ, and more!
Any questions, please feel free to
contact me
and thanks for the support!
User Comments
No comments currently. Be the first to comment!