Prospect Book Update & More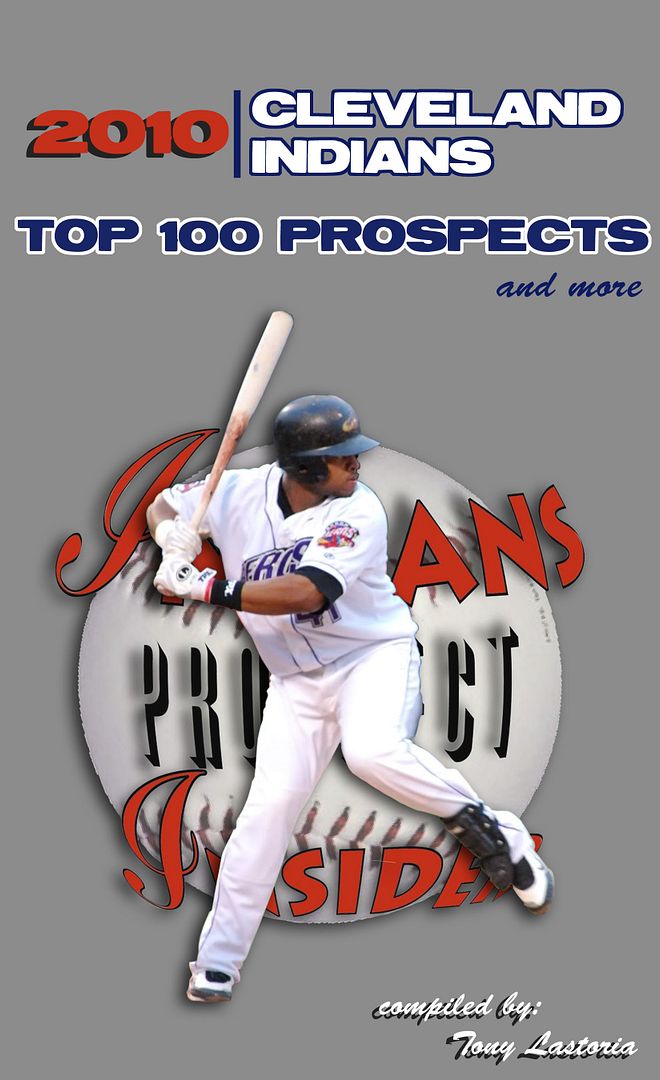 Just a quick break from the prospect countdown for some announcements about the 2010 IPI Top 100 Prospect Book and other things:
I've received several e-mails this week asking about the availability of the new 2010 prospect book, and the update is I plan to send it off to press sometime within the next 5 to 10 days. Once it is available I will be posting an article on the site with all the details and how to get it.


I have decided to rank out the Top 100 prospects for the book. I am only counting down the Top 50 on the site and had just planned to list all the other players in some order in the book, but after careful consideration I decided to extend it out to the Top 100 like last year. The big difference from last year is the book will have an additional 60+ scouting reports on top of the Top 100 for a total of over 160 players compared to last year's book which had about 120 scouting reports in total. And these additional scouting reports are not quick two liners. While the Top 100 will get detailed reports the remaining players will have condensed reports but will still be 8-12 sentences.

Special thanks to Michael Taylor for the video editing he is doing for the prospect videos I am posting with the scouting reports. Being able to look at some slow motion views of deliveries and swings is a big addition if you ask me. Also, thanks in advance to Lianna Holub for the help with the new book cover this year! (note, the cover shown is not necessarily the final version)

Don't forget that this week Paul Cousineau and I will be on SportsTime Ohio's show "All Bets Are Off With Bruce Drennan" on Thursday, January 28th. Paul will actually be hosting the show from 3:00-6:00pm, and I will be on from 4:30-5:30pm. Set those DVRs!

Speaking of Paul and I, our little get together on cable TV this week will also be the official return of "Smoke Signals" for the 2010 season. After the cable show on Thursday we plan to kick up the on-line radio show on Thursday, February 11th in our usual time slot of 9:30-10:30pm.


As a reminder to all those heading out to Goodyear, AZ for spring training I will be out there from March 11-20, so if you will be out there around that time I hope to see and meet many of you.

Speaking of Arizona, I forgot to mention in my site help note last week that if anyone happens to live in the Phoenix area who wants to assist with providing some Indians minor league coverage, please contact me. Thanks to everyone who has replied and expressed interest in everything you have so far.

Lastly, don't forget to send any questions or comments about the player rankings for inclusion in the next IPI Inbox feature which I hope to post next weekend.
User Comments
No comments currently. Be the first to comment!