Reviewing the Indians offseason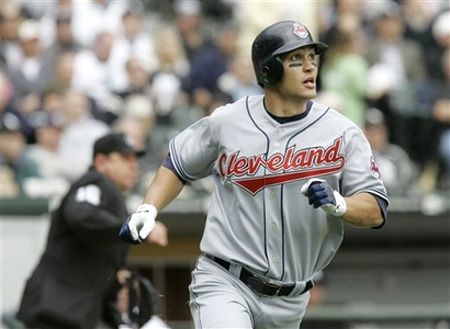 This time of year, fans are bundled up in warm clothes and blankets, watching the snow fall as they anxiously await the arrival of spring training. Although Old Man Winter's wrath will still be felt in Cleveland in mid-February, in Goodyear, Arizona, home of the Indians spring training facilities, it will be baseball season. The sound of bats hitting balls and balls hitting gloves will bring about a feeling of excitement and hope, for both players and fans.

The goal for any organization is to reach the playoffs and have the opportunity to compete for a World Series Championship, which is something the Indians have not won since the 1948 season. In order to reach the postseason, Indians General Manager Chris Antonetti knew that a few more pieces were needed to complement the young core already in place in Cleveland.

Antonetti did not waste any time.

Just days after the conclusion of the World Series, Antonetti made the first substantial move of the baseball offseason, acquiring veteran pitcher Derek Lowe from the Atlanta Braves for minor league pitcher Chris Jones. Lowe endured a frustrating 2011 season that saw him win only 9 games while losing 17, but what he offers is stability at the back of a young Indians rotation. Since becoming a full-time starter in 2002, Lowe has started no less than 32 games and has pitched no less than 182 innings.

That durability is what intrigued Antonetti. With the Braves accepting to pay $10 million of Lowe's $15 million contract, the front office saw the move as a low risk-high reward type of deal.

"We feel like we were able to add a quality, durable Major League starter to our rotation; a guy who's pitched 180 or more innings every year since 2002," Antonetti said. "He has demonstrated durability. He has pitched on some very good teams, and we feel he has a leadership ability that could rub off on some of our starters."

The Indians' biggest offseason decision came when the front office decided to decline its $9 million option on outfielder, and fan-favorite, Grady Sizemore. For years, Sizemore had been one of the faces of the Cleveland Indians franchise, but multiple injuries had derailed the former star's career. The $9 million option was too much for a small market team like Cleveland to pay for a player that came with a number of risks.

However, on November 23rd in a somewhat surprising move, Sizemore officially re-signed with the Indians on a one year, $5 million contract, plus performance incentives that could make the contract worth up to the $9 million he would have made had his option been exercised. The organization's hope is that Sizemore can regain his health and return to the player he was from 2005-2008, when he was considered one of the elite players in all of baseball.

Next up on the agenda for Antonetti was addressing the team's depth at the Major and Minor league levels. Depth had become a serious problem for the Indians over the past two seasons. Attempting to fix that problem, Antonetti brought in several players on Minor League contracts. Players such as catchers Matt Pagnozzi and Michael Hernandez, outfielder Felix Pie, infielders Jose Lopez and Andy LaRoche and pitchers Robinson Tejeda, Chris Seddon, and Chris Ray. More recently, Antonetti has inked outfielders Fred Lewis and Ryan Spilborghs, and pitchers Dan Wheeler, Chris Ray, and Jeremy Accardo to minor league contracts with invites to Spring Training.

Wheeler has the chance to fill a veteran bullpen role, similar to the role filled by Chad Durbin last season. In 2011, Wheeler posted a 2-2 record, with a 4.38 ERA in 49.1 innings pitched. In the previous three seasons, the 34-year-old reliever posted a combined 3.25 ERA.

To shore up the depth at the Major League level, Antonetti sent Minor League reliever Cory Burns to the San Diego Padres in exchange for outfielder Aaron Cunningham. Cunningham was once a promising prospect, but has struggled some at the Major League level. However, he does offer a much needed right-handed bat off of the bench and a good track record against left-handed pitching.

In another depth move, the Indians sent cash ($100 K) to the Tampa Bay Rays in return for 1B/3B/OF Russ Canzler, who was designated for assignment following the Rays acquisition of infielder Jeff Keppinger. In 2011, Canzler was named the International League MVP, while playing for Triple-A Durham. The soon to be 26-year-old hit .314, with 18 HR, 40 doubles, and 83 RBI in 2011. In Canzler, the Indians receive young depth for the corner positions.

In a move made out of surprising necessity, Antonetti shipped relief pitcher Zach Putnam to Colorado for starting pitcher Kevin Slowey. The necessity for another starter came about after the shocking news of Fausto Carmona's arrest in the Dominican Republic for using a false identity. Carmona's real name is believed to be Roberto Hernandez Heredia, and the pitcher is truly 31, not 28, as the Indians originally believed. This problem could take months, or even years, to settle, so Carmona's original spot in the 2012 rotation is now up for grabs.

Slowey is coming off a disastrous, injury-plagued year, in which he went 0-8, with a 6.67 ERA in 8 starts. For his career, Slowey has gone 39-29 with a 4.66 ERA. During his 5 years in the Majors, the starter has gone 3-1 with a 2.63 ERA in 4 starts at Progressive Field.

In a move to bolster the starting nine on the field, the Indians signed 1B Casey Kotchman to a 1 year, $3 million contract. Although he's not a power threat or necessarily an impact bat, Kotchman still has a lot to offer the Tribe. After getting eye surgery to correct blurred vision prior to last season, Kotchman hit a career best .306, with 10 HR and 48 RBI in 2011 for the Rays. His .306 average was good enough for 8th best in the American League.

The first baseman is a left-handed hitter, adding to the surplus of lefties in the Indians lineup. However, catcher Carlos Santana is expected to get the majority of starts at first base against left-handed pitching. Kotchman's biggest asset is not his bat, but his glove. His .998 fielding percentage is the highest in Major League history for first baseman with at least 700 games at the position. In his career, Kotchman has made a total of 11 errors in 6,076 chances. Last season, Indians' first basemen made a combined 12 errors in 1,607 chances. That stellar defense will be a welcome sight for the Indians' sinkerball-heavy pitching staff.

Although the offseason is not completely over, the brunt of the Indians heavy lifting this offseason appears to be complete. As we proceed through February the winter is starting to wind down, and baseball returns this month.

When spring training begins, each of the 30 teams will believe that they have what it takes to make a World Series run. Fans of Cleveland sports have been dying to find a reason to believe. That reason may be here, in the form of young players such as, Asdrubal Cabrera, Carlos Santana, Jason Kipnis, Lonnie Chisenhall and Justin Masterson.

The expectations are rising in Cleveland, and the city has a baseball team that's determined to fulfill the hopes and dreams of the city's fans.
User Comments
No comments currently. Be the first to comment!