Sailing with the Clippers - 9/12 through 9/16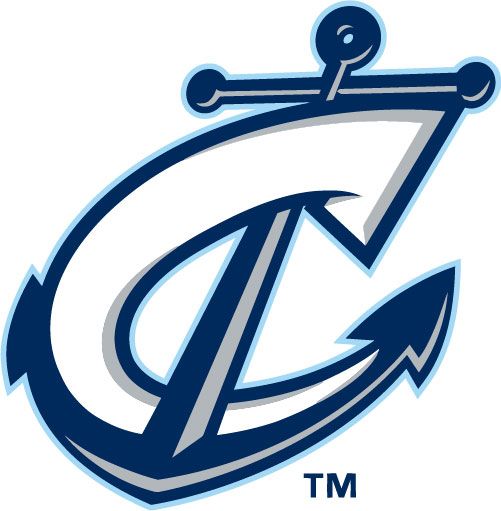 Sailing with the Clippers is a weekly Monday morning installment that explores the week that was for Triple-A Columbus.
After a first-round sweep of the Durham Bulls, your Columbus Clippers advanced to the Governors' Cup Championship Series for a second consecutive season. Their opponent, the Lehigh Valley IronPigs. In the regular season, Lehigh Valley took five of eight contests between the two teams. Of course, the postseason is a different animal, and who better to learn that lesson than armor-plated pigs? After dropping the first game of the series, the Clips went on to win three straight and capture the championship once again. Incredible pitching set the pace, and the offense added late runs in all three victories.
Game-by-game results
Monday
(off day)
Tuesday
(lost, 5-2): The Governors' Cup Championship Series got off to an inauspicious start for Zach McAllister and the Clippers on Tuesday. Game one saw the IronPigs score four runs in the first two innings, putting the Clips in a hole they would not dig out of on this day. They got on the board with two in the fifth, courtesy of a Tim Fedroff single and a Juan Diaz groundout. McAllister managed to settle in after those first two innings, but the offense was not able to overcome the deficit. Lehigh Valley added one more in the top of the ninth, making it a 5-2 game. Rarely do you see a pitcher who gives up three runs in the first inning stick around for seven more, but that is exactly what McAllister did. He actually came out for the ninth, too, but gave up a home run and a double before being pulled. In his eight-plus innings, he allowed 11 hits, walked one and struck out six. Kelvin De La Cruz made his Clippers debut to finish off the inning. Columbus threatened in the bottom half, but could do no damage, and game one belonged to Lehigh Valley.
Wednesday
(won, 4-1): Down one game to zero in this best-of-five series, the Clippers turned to Mitch Talbot on Wednesday. Through four innings, the game featured four total hits, all of them belonging to Lehigh Valley. In the fifth, they kicked off the scoring with a solo home run. Talbot gave up just one hit the rest of the way. The Clippers collected their first (and second hits) in the bottom half, but were unable to put a number on the scoreboard. They finally came alive in the eighth inning, and in a big way. After loading the bases with one out, the Clips tied the game on a Travis Buck sacrifice fly. Jared Goedert re-loaded them with a knock, and a wild pitch followed to give them a 2-1 advantage. Beau Mills came through with the biggest hit of them all, a single that scored two more. Scoring late would become a trend for Columbus. Talbot stayed on to close the door in the ninth, giving himself a complete game victory, and his team an even championship series. He threw just 101 pitches in his nine innings of work, giving up seven hits and striking out seven.
Thursday
(won, 6-2): Even at one game apiece, the series shifted from Columbus to Allentown, where the remainder of it would play out. For the first time in the series, the Clippers were the first team to score. With one on in the second, Luke Carlin deposited a home run to put his team up, 2-0. The IronPigs got one back in the next inning off of starter, Joe Martinez. It was about the only trouble they gave him all night. In the top of the seventh, a Chad Huffman single extended Columbus' lead back to two. Martinez' night was done after seven. He surrendered just one run on three hits, walked two and struck out an astonishing 13. In the bottom of the eighth, Lehigh Valley cut the lead to one again against Martinez' replacement, Chen Lee. The next inning was one to forget for the IronPigs. With two outs and a runner on second, Chad Huffman drew a walk. The next batter, Jerad Head, did the same. Lehigh Valley then made a pitching change. Three batters and three more walks later, the Clips found themselves ahead, 6-2. Cory Burns pitched a perfect ninth, and the Clippers were now one win away from repeating as International League champions.
Friday
(won, 4-1): Looking to win back-to-back Governors' Cups, the Clippers got out of the gate quickly and put themselves in a great position to do so. In the second inning, a harmless Juan Diaz base hit turned into Chad Huffman scoring from first base because of a defensive miscue in right field. Diaz ended up at third on the play, and Paul Phillips got him across with a run-scoring double. In the next inning, Jared Goedert's solo shot made it a 3-0 lead for Paolo Espino and company. Espino, trying to follow up two fantastic starts in a row and put his team in position to win a championship, looked primed to do so. Through six innings, he had allowed just three hits. In the seventh, Lehigh Valley got to him for the first time with a solo homer. He retired the next three hitters without issue, and exited with a 3-1 lead. His work in seven innings: 4 hits, 1 walks and 5 strikeouts. Chen Lee, on for the second time in the series, pitched a clean eighth. In the ninth, the IronPigs shot themselves in the foot once again. With two outs and the bases loaded, a wild pitch made it a 4-1 ballgame. Three outs away from the prize, Lee stayed on. It took him 12 pitches to finish the job. He struck out four of the six batters he faced to earn the save. Let the champagne pour, Columbus.
Individual statistics
Argenis Reyes
: 6-13, 3 runs scored, 2 doubles, 1 run batted in, 2 walks, 1 stolen base
Beau Mills
: 4-14, 1 double, 2 runs batted in, 4 walks
Chad Huffman
: 5-15, 2 runs scored, 1 run batted in, 2 walks
Luke Carlin
: 1-7, 1 run scored, 1 home run, 3 runs batted in, 1 walk
Mitch Talbot
: 1 start, 1 win, 9.0 innings, 7 hits, 1 run, 0 walks, 7 strikeouts
Joe Martinez
: 1 start, 1 win, 7.0 innings, 3 hits, 1 run, 2 walks, 13 strikeouts
Paolo Espino
: 1 start, 1 win, 7.0 innings, 4 hits, 1 run, 1 walk, 5 strikeouts
Chen Lee
: 2 appearances, 1 save, 3.0 innings, 1 hit, 1 run, 2 walks, 5 strikeouts
Transactions
September 13
: Zach Putnam promoted to Cleveland; Matt Packer promoted from Akron; Eric Berger activated from reserve list
The Clippers' season may be over, but baseball never ends. Follow Kevin on Twitter for Indians and other baseball-related musings,
@KevinIPI
.
User Comments
No comments currently. Be the first to comment!