Sailing with the Clippers - August 1st through 7th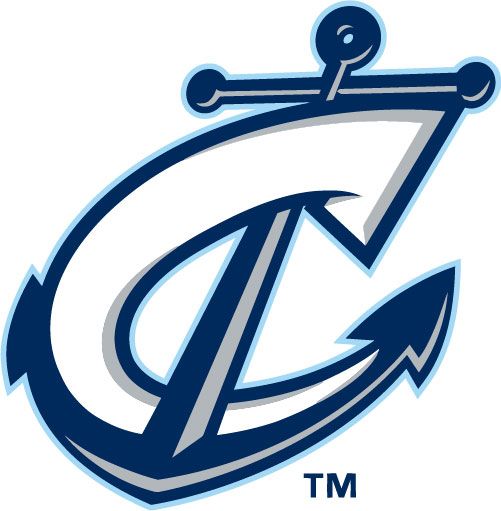 Sailing with the Clippers is a weekly Monday morning installment that explores the week that was for Triple-A Columbus.
After a couple of tough weeks, the Clippers responded in a very big way to kick off the month of August. What has been ailing them the most, their offense, returned to its majority-of-the-season fine form. Leading the way was outfielder, Jerad Head, who is doing everything in his power to make the jobs of the Indians' front office much more difficult. Justin Germano may very well be the first pitcher in the history of the sport who was released a week after tossing a perfect game, but it was a release he asked for. Columbus granted him his release so that he could sign with a professional team in Korea.
Game-by-game results
Monday
(won, 8-7): Looking to build on two straight wins, the Clippers sent Jeanmar Gomez to the mound. Runs came early and often for both teams, with Columbus starting the scoring in the bottom of the first. After a Luis Valbuena run-scoring single, Jerad Head capped the three-run inning with a home run. They would score one more in the second, and two more in the third, courtesy of a Nick Johnson two-run shot. Gomez did allow one run in each of three straight innings early on, but the Clips were winning the duel thus far. Making his Triple-A debut, Matt Langwell relieved Gomez after five innings. Gomez gave up three runs (two earned) on five hits, while also walking four. A Head RBI double in the bottom of the sixth made it a 7-3 game. Langwell, on for his second inning of work, did not finish it. He and Chen Lee ran into all sorts of trouble, allowing four combined runs in the seventh and eighth innings that tied the game. The Clippers could not answer in the bottom half, and Lee stayed on to pitch a scoreless ninth. It was a familiar scene in the last frame, as the Clippers had the bases loaded in the bottom of the ninth for a second straight game. To add to the scenario, Chad Huffman came up to pinch-hit for Beau Mills, when in Sunday's game, it was Mills doing so for Huffman. Mills won the game Sunday, and Huffman went on to do the same Monday with a walk-off knock of his own.
Tuesday
(won, 5-4): The Clippers were looking for a four-game sweep on Tuesday. Norfolk put a hurdle in their way early on, taking a 3-0 lead through three innings against Zach McAllister. He would allow no more runs after that, going six innings and striking out five. Columbus put a two on the board in the fourth, by way of another Jerad Head homer. They tied the game in the seventh on a Head single. Zach Putnam, who spelled McAllister, worked two scoreless innings, sending the game to another ninth-inning tie. Josh Judy, on for a non-save situation, gave up that tie after a lead-off walk came around to score. This time, the Clips played from behind in the bottom of the ninth. With one on and two out, Luis Valbuena sent the Huntington Park crowd home happy, depositing a walk-off two-run home run. It capped Valbuena's perfect day, as he reached base all five times, going 4-4 with a walk.
Wednesday
(off day)
Thursday
(won, 5-2): The Syracuse Chiefs rolled back into town to kick off a four-game set on Thursday. Joe Martinez toed the rubber for the Clippers. The Clips led off the scoring with a lead-off Luis Valbuena homer in the fourth. The Chiefs responded with two of their own in the top of the fifth, but Columbus countered with two right back from Cord Phelps' tenth jack of the season in the bottom half. Martinez was sharp in his 6.2 innings of work, allowing just the two runs. He gave up five hits, walked one and struck out six. Beau Mills built the Clippers' lead to three with a two-run home run in the seventh. Nick Hagadone and Josh Judy shut the door, pitching a quiet last 2.2 innings. It was Judy's 16th save.
Friday
(won, 7-5): Runs came aplenty for the Clippers on Friday. Up 1-0 in the second, Nick Johnson and Jared Goedert hit back-to-back solo jobs to lead off the inning. They would add a fourth run in the third on Jerad Head's 20th bomb of the season. The next inning featured three more runs and four more hits, including run-producing doubles from Luke Carlin and Cord Phelps. Columbus starter, Corey Kluber, gave up the only two runs of his outing in the fifth, making it a 7-2 game. Kluber did continue his trend of laboring, though, as he threw 103 pitches in his five innings. He surrendered six hits, walked three and struck out six. Chen Lee came on to throw two perfect innings after him, keeping the lead at five. Matt Langwell, looking to rebound from his shaky debut, would do no such thing. He gave up three runs on three hits and only recorded two outs, and that cut the Clips' lead to two. Nick Hagadone came on to finish that dicey eighth, and close out the game in the ninth, earning his third save of the year. Only Luis Valbuena did not record a hit. Beau Mills collected three.
Saturday
(won, 5-4): Jerad Head's week of destruction was not quite over. The Clippers, going for their seventh victory in a row, fell behind 3-0 in the fourth inning of Saturday's contest. In Columbus' half of the inning, Head led off with a double, his second of the game. Nick Johnson doubled him home, and Beau Mills later got Johnson across with a single. The Clips tied the game in the sixth on Head's fourth home run in five games. They would grab the lead in the eighth, thanks to a Cord Phelps run-scoring hit. Armed with a one-run lead, Josh Judy came on for the save, but was thwarted in his attempt to. He allowed a solo blast that tied the game at four. Looking for yet another walk-off win, the Clippers were given plenty of help. After a one-out walk, a fielding error that allowed Johnson to reach and an intentional walk to Jared Godert, Beau Mills stepped into the box with the bases loaded. He had quite an at-bat, seeing nine pitches before finally taking ball four to draw a game-winning walk. Thomas Neal, who was acquired for Orlando Cabrera, made his organizational debut. He was hit in his first at-bat, and played a scheduled five innings.
Sunday
(won, 6-4): Zach McAllister took the hill for the second time this week, and had a start nearly identical to his first. Again, he went six innings and allowed three runs. This time, though, he gave up three less hits and struck out one more. He allowed one of those three right away, but Cord Phelps answered with a solo homer in the bottom of the first. Syracuse got two more off of McAllister in the third, and Columbus got one back in the fourth, making it 3-2. A Chad Huffman two-run big fly would give the Clippers the lead in the next inning. On in relief of McAllister, Mitch Talbot allowed the Chiefs to tie in the seventh. The tie did not last, as the Clips quickly responded once again. And once again, it was Huffman. A single, an intentional walk and two wild pitches put two runners in scoring position for him, and he delivered with a double that sealed the game. Josh Judy, on for the fourth time this week, tacked on another save. He collected a win or a save in each of the four appearances.
Individual statistics
Jerad Head
: 11-26, 8 runs scored, 3 doubles, 4 home runs, 9 runs batted in, 1 walk
Chad Huffman
: 8-14, 2 runs scored, 3 doubles, 1 home run, 5 runs batted in, 1 walk
Luis Valbuena
: 10-26, 4 runs scored, 2 home runs, 4 runs batted in, 2 walks
Beau Mills
: 6-19, 3 runs scored, 1 home run, 4 runs batted in, 4 walks
Nick Johnson
: 5-19, 3 runs scored, 1 double, 2 home runs, 4 runs batted in, 2 walks
Jared Goedert
: 5-13, 4 runs scored, 1 home run, 1 run batted in, 3 walks
Zach Putnam
: 2 appearances, 4.0 innings, 1 hit, 0 runs, 1 walks, 6 strikeouts
Nick Hagadone
: 2 appearances, 1 hold, 1 save, 2.2 innings, 0 hits, 0 runs, 0 walks, 3 strikeouts
Joe Martinez
: 1 start, 1 win, 6.2 innings, 5 hits, 2 runs, 1 walk, 6 strikeouts
Josh Judy
: 4 appearances, 2 wins, 2 saves, 4.0 innings, 6 hits, 2 runs, 1 walk, 3 strikeouts
Transactions
August 1
: Argenis Reyes signed; Matt Langwell promoted from Akron
August 3
: David Huff optioned from Cleveland; Travis Buck outrighted from Cleveland; Paolo Espino optioned to Akron
August 5
: Justin Germano released; Mitch Talbot outrighted; Shelley Duncan promoted to Cleveland
August 6
: Thomas Neal activated from 7-day disabled list
August 7
: Chen Lee placed on temporarily inactive list
User Comments
No comments currently. Be the first to comment!