Sailing with the Clippers - August 29th through September 4th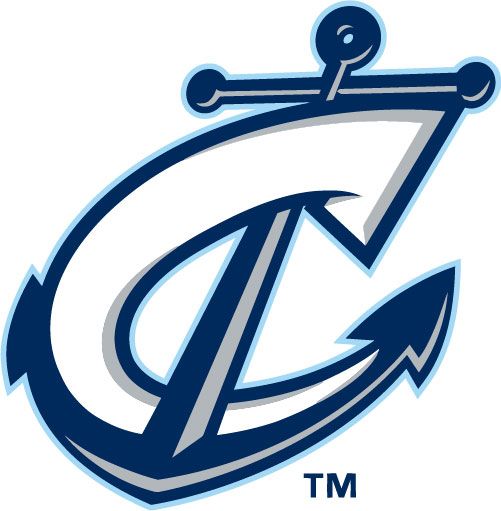 Sailing with the Clippers is a weekly Monday morning installment that explores the week that was for Triple-A Columbus.
After a pitching-dominated week, the Clippers came back in the final full week of the regular season to put up all kinds of crooked numbers, as they have been accustomed to doing for most of the season. The team finally received a much-needed off day on Thursday, as they had played 18 games in 17 days with no time off prior. After finishing the series with Toledo on Monday, they will get another day off before traveling to Durham, marking the start the postseason and their defense of the Governors' Cup.
Game-by-game results
Monday
(won, 11-2): After a slow offensive week... boom. The Clippers, who scored only 18 runs the previous week, had a little run-scoring to get out of their systems. In the first inning of this second game against Louisville, they scored eight, almost half of that total. In the process, they sent 13 to the plate and knocked the Bats' starter out before he was able to retire a third Clip. Mitch Talbot then took the hill, looking to continue a string of six straight great starts. Louisville did manage to get one run back in each of the second and third innings, but Talbot rolled after that. Over the next four innings, he allowed just two hits, while his offense tacked on three more runs. In all, Talbot gave up two runs on six hits in his seven innings, and struck out six. The 11-2 score remained the rest of the way, as Matt Langwell and Eric Berger pitched two scoreless, hitless innings in relief. Columbus finished with 16 hits. Five in the lineup collected at least two hits, and only Chad Huffman and Argenis Reyes went without driving in runs.
Tuesday
(lost, 2-1): The series shifted to Louisville Tuesday, and there would be no crooked numbers for the Clippers this time. In fact, they were only able to squeeze out two hits. Joe Martinez went for Columbus, and once again, the team was put in a position to win because of their starting pitching. Scoring kicked off in the bottom of the fourth, when three singles off of Martinez led to a run for the Bats. The Clippers responded in the next inning, when Chad Huffman, who recorded the team's first hit of the game, was able to score on a Luke Carlin fielder's choice. In the bottom half of the inning, Martinez allowed four singles, but just a single run again. Unfortunately, only two more baserunners came for the Clips, and neither of them crossed the plate to tie the game. Martinez went seven innings, giving up two runs on eight hits, while striking out seven. Trevor Crowe, on the rehab trail, made his debut with the team. He played six games in the Arizona League before being sent to Columbus.
Wednesday
(won, 12-4): The Clippers sent Paolo Espino to the mound for the series finale against Louisville. After allowing a run in the first, his offense picked him up in a big way in the third. Beau Mills and Jared Goedert home runs and a Tim Fedroff double resulted in a five-spot. The Bats got one back in the bottom half, but Columbus was far from done. A couple of productive outs in the fifth led to two more runs, making it a 7-2 game. Again, the Bats got one back, this time off of Eric Berger, who relieved Espino after four innings. An Argenis Reyes knock got the run right back in the top of the six. One final time, the Bats answered with a run of their own, against Zach Putnam but charged to Berger. In the seventh, Travis Buck made it an 11-4 game with a three-run job. Putnam, Nick Hagadone and Josh Judy combined for three scoreless innings to finish the game, but not before the Clips added one more run in the ninth, courtesy of a passed ball. The team also stole three bases, something they hadn't been doing much of lately. Only Chad Huffman was without a hit.
Thursday
(off day)
Friday
(won, 4-3): Friday marked the beginning of a four-game set against rival Toledo. Zach McAllister got touched for a run in the first, but worked through a number of hits and turned in a great start. In the fourth, a Thomas Neal (who returned from the disabled list) single and four walks got the Clippers on the board for two. They added another in the next inning when Matt LaPorta, making his debut with the team this season, deposited a line drive over the left field wall. The Mud Hens got to McAllister for one more in the sixth to cut the Columbus lead to one. McAllister exited after seven innings, surrendering the two runs on 11 hits, while striking out seven. In the bottom half, LaPorta came through again, this time with a run-scoring base hit. Chen Lee pitched the final two innings, allowing one run, but keeping the lead and earning his first save of the season. Toledo collected 15 hits to Columbus' seven, but the Clips also walked eight times, as well. Luis Valbuena was responsible for three of the seven hits.
Saturday
(won, 7-6): The Clippers hit the ground running in game two. The first inning featured six hits, including home runs by Luis Valbuena, Jared Goedert and Beau Mills to get them out to a 4-0 lead. They added one run in each of the next two innings to jump out to a six-run lead, but it was not a game that they would run away with. The Mud Hens finally got on the board in the fifth, scoring three and knocking starter, Mitch Talbot, out of the game. He gave up nine hits, walked one and struck out nine. Toledo added another run in the sixth off of Matt Langwell to make it a 6-4 game. The Clips responded in the bottom half, when Grady Sizemore singled home a run. In the eighth inning, Tyler Sturdevant was only able to get two outs before being pulled. He was responsible for two runs, cutting the lead to just one. Zach Putnam, who recorded the final out of the eighth, stayed on for the ninth and got the job done, recording his ninth save. The game featured 31 total hits, 10 total walks and 28 total runners stranded.
Sunday
(lost, 6-2): Joe Martinez was called on for the second time this week, as the series moved to Toledo. He was given a quick lead, thanks to shaky defense and an unearned run. Toledo got the run right back on a double play in the bottom half. A Luis Valbuena single put Columbus back on top in the second. Both offenses were relatively quiet for awhile after that, but the Mud Hens woke up in the sixth, and sent Martinez to the clubhouse. He was tagged for five, putting the Clips at a 5-2 disadvantage. They added a sixth run in the seventh inning, this time off of Eric Berger. J.D. Reichenbach pitched a scoreless eighth in his Triple-A debut, but the Clippers were never able to get anything else going. Martinez gave up 10 hits and three walks in his five innings of work.
Individual statistics
Jared Goedert
: 9-24, 5 runs scored, 2 doubles, 2 home runs, 7 runs batted in, 2 walks
Beau Mills
: 9-16, 3 runs scored, 1 double, 2 home runs, 3 runs batted in, 2 walks
Luis Valbuena
: 9-26, 4 runs scored, 1 double, 1 home run, 3 runs batted in, 1 walk, 2 stolen bases
Matt LaPorta
: 4-9, 2 runs scored, 1 home runs, 3 runs batted in
Zach Putnam
: 2 appearances, 1 win, 1 save, 3.1 innings, 0 hits, 0 runs, 2 walks, 1 strikeout
Chen Lee
: 2 appearances, 1 save, 3.0 innings, 4 hits, 1 runs, 1 walk, 2 strikeouts
Matt Langwell
: 2 appearances, 3.0 innings, 3 hits, 1 run, 1 walk, 3 strikeouts
Mitch Talbot
: 2 starts, 2 wins, 12.0 innings, 15 hits, 5 runs, 1 walk, 15 strikeouts
Transactions
August 30
: Matt LaPorta optioned from Cleveland; Jeanmar Gomez promoted to Cleveland; Trevor Crowe assigned from Arizona
September 1
: Nick Hagadone promoted to Cleveland; Corey Kluber promoted to Cleveland
September 2
: Josh Judy promoted to Cleveland; Thomas Neal activated from 7-day disabled list; Tyler Sturdevant promoted from Akron
September 3
: Corey Kluber optioned from Cleveland; Grady Sizemore assigned from Akron
September 4
: J.D. Reichenbach promoted from Lake County
For Indians and Clippers musings, follow Kevin on Twitter,
@KevinIPI
.
User Comments
No comments currently. Be the first to comment!