Sailing with the Clippers - August 8th through 14th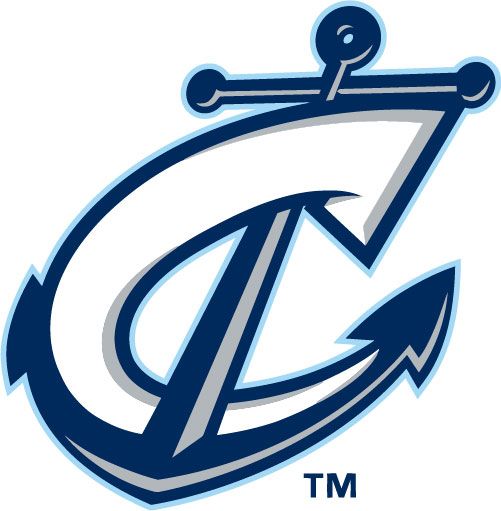 Sailing with the Clippers is a weekly Monday morning installment that explores the week that was for Triple-A Columbus.
Riding an eight-game winning streak, the Clippers prepared for a week against the Louisville Bats, Indianapolis Indians and Rochester Red Wings. It was a mixed bag, ending with a washed out Sunday contest. Pitching was not a bright spot. The offense put together bookend 11-run games, but also three straight no-shows in the middle of the week. Still, a number of players put up pretty gaudy offensive numbers, with Chad Huffman leading the hit parade. Chen Lee, who has been brilliant out of the bullpen, returned from the disabled list.
Game-by-game results
Monday
(won, 11-3): The Clippers were looking for a ninth consecutive victory on Monday, as they hit the road to open a quick two-game series in Louisville. The game got off to a promising start for them, when in the second inning, they put up a four-spot. It was capped by a two-run Cord Phelps triple. Two innings later, they hung another four on the board, by way of a Beau Mills home run, a Tim Fedroff double and a Luis Valbuena single. In the sixth, Thomas Neal's first run batted in and a Chad Huffman homer extended Columbus' lead to 11. The Bats scored three runs against David Huff in the next two innings, but the Clips' offensive outburst made them irrelevant. Huff went 6.2 innings, allowing those three runs on six hits. Matt Langwell relieved him, and rebounded from a terrible first week with the team. He pitched the last 2.1 innings, giving up just two walks and striking out three. Phelps, Mills and Huffman each collected at least three hits.
Tuesday
(lost, 5-2): Joe Martinez was sent to the bump on Tuesday. It would be a start to forget. After two 1-2-3 innings, he ran into trouble in the third, and again in the fourth, giving up two runs in each. The Clippers' offense showed up to the party in the sixth, courtesy of a two-run Luis Valbuena longball. Martinez would allow a fifth run in the bottom half of the inning, putting the score at 5-2, Louisville. It stayed that way for the final three innings. Columbus was not without more opportunities throughout the game, but they went 0-7 with runners in scoring position. Nick Hagadone continued his strong campaign, throwing two scoreless innings after Martinez.
Wednesday
(lost, 8-1): Looking for any positive momentum, Corey Kluber went for the Clippers on Wednesday. It has been a nightmare season for him, with his earned run average hovering near six for the majority of it. This start saw more of the same from him. After surrendering two early runs, he did settle in for awhile. Chad Huffman got Columbus on the board with a run-scoring double in the fourth, cutting the Indianapolis lead to two. Kluber went on to allow three more runs after that, putting his total to six in the game. He went seven innings, gave up nine hits, six runs and three walks. The offense had even more opportunities in this one, but again, could not capitalize. They left 12 runners on base. Huffman certainly did his part, though, going 4-4 with two doubles and the team's lone run driven in.
Thursday
(lost, 9-1): It was a lot more of the same for the Clippers in game two of this two-game set. Starter, Jeanmar Gomez, fared much better than Corey Kluber, however. He allowed two earned runs (three total) in his six innings of work. Scoreless for the first three innings, all three of those runs came in the fourth for Indianapolis. A Jared Goedert solo shot got the Clips on the board in inning number five. The score remained 3-1 when Zach Putnam spelled Gomez in the seventh. After a scoreless seventh, he allowed two runs in the eighth. Josh Judy came on in the ninth, and what a nightmare of an inning it was for him. The first four Indians hitters reached, and all four of them came around to score, pushing their lead to eight. Columbus' offense was never heard from again after that one run in the fifth. There were far less scoring chances in this one, but it was yet another disappointing performance from the potent lineup.
Friday
(won, 4-3): After winning nine straight games, the team was suddenly faced with a three-game losing streak. Zach McAllister and company looked set to break it on Friday. After Tim Fedroff singled to start the game, Cord Phelps got the Clippers out to the early lead they needed with a two-run jack. They took a 3-0 lead in the sixth when Chad Huffman drove in a run, via double. A fourth run was added by Fedroff in the seventh. McAllister cruised through six innings with a shutout in tact. He ran into trouble in the seventh. Indianapolis cut the lead to one against him, and had the tying run on third with two outs when Josh Judy was called upon. He recorded the final out with lead still in hand, giving Columbus the win and notching his 18th save. The game was only seven innings long because the day started with the completion of a June 10th game between the Clippers and Red Wings. Since it was a retroactive game, the below stats will not reflect it. The Clippers did go on to win.
Saturday
(won, 11-7): Because of a David Huff promotion, the Clippers were in a sort of a bind on Saturday. Mitch Talbot, who had been strictly a reliever in his rehab stint, did not provide any relief as the spot "starter." Through two innings and one batter in the third, he allowed six runs on six hits, putting the team in a huge hole early. Rochester scored a seventh run off of the Clips' second pitcher of the day, Matt Langwell, making the score 7-1 through four. Columbus got two across in the fifth, but threatened for a huge inning. They left no doubt of threatening in the sixth. Five hits and two walks resulted in six runs for the Clippers, giving them a 9-7 lead after they had trailed mightily early on. They added two insurance runs in the ninth, and Zach Putnam shut the door. Tim Fedroff drove in five runs, Jared Goedert went 5-5 with two batted in, and Chad Huffman and Luis Valbuena also pushed two across. Langwell, Chen Lee and Putnam combined for seven innings of one-run relief, striking out ten and walking just one.
Sunday
(postponed)
Individual statistics
Chad Huffman
: 13-22, 2 runs scored, 5 doubles, 1 triple, 1 home run, 6 runs batted in, 3 walks
Tim Fedroff
: 8-22, 5 runs scored, 4 doubles, 7 runs batted in, 1 walk
Jared Goedert
: 10-22, 5 runs scored, 4 doubles, 1 home run, 3 runs batted in, 3 walks
Luis Valbuena
: 7-20, 2 runs scored, 1 home run, 6 runs batted in, 2 walks, 1 stolen base
Cord Phelps
: 8-26, 3 runs scored, 2 doubles, 1 triple, 1 home run, 4 runs batted in, 2 walks
Beau Mills
: 5-12, 2 runs scored, 1 double, 1 home run, 1 run batted in
Zach McAllister
: 1 start, 1 win, 6.2 innings, 9 hits, 3 runs, 0 walks, 6 strikeouts
Matt Langwell
: 3 appearances, 1 win, 6.1 innings, 8 hits, 2 runs, 3 walks, 7 strikeouts
Nick Hagadone
: 1 appearance, 2.0 innings, 2 hits, 0 runs, 0 walks, 1 strikeout
Chen Lee
: 1 appearance, 2.0 innings, 1 hit, 0 runs, 1 walk, 4 strikeouts
Transactions
August 12
: Brett Brach promoted from Kinston
August 13
: Brett Brach optioned to Akron; Chen Lee activated from 7-day disabled list
August 14
: David Huff promoted to Cleveland; Shelley Duncan optioned from Cleveland; Paolo Espino promoted from Akron
User Comments
No comments currently. Be the first to comment!