Sailing with the Clippers - July 11th through 17th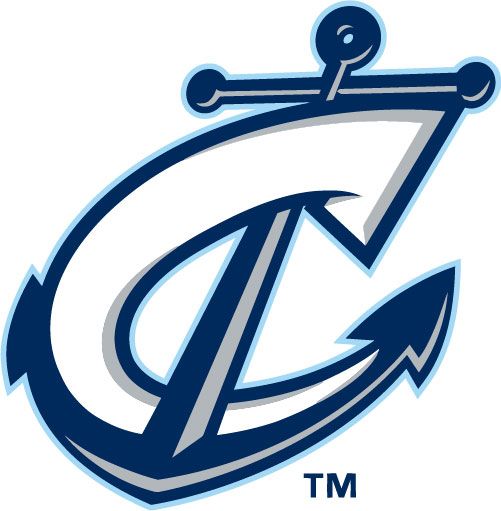 Sailing with the Clippers is a weekly Monday morning installment that explores the week that was for Triple-A Columbus.
The All-Star break may be exactly what the Clippers needed. With it came a break for most of the players, and a chance to refocus after a tough stretch leading into this week. Although the Clips were 58-33, and sitting on a comfortable lead in the International League West, they had lost seven of their last ten games. The second half of the season did not get off to the kind of start the team had hoped for, but they were back to their winning ways once the weekend hit. It was an exciting bunch of games, too. None of them were decided by more than three runs, and all three of their wins were decided by two or less.
Game-by-game results
Monday
(All-Star break)
Tuesday
(All-Star break)
Wednesday
(All-Star break): A couple of Clippers received a slightly shorter break than the rest of their teammates. Jason Kipnis and Zach McAllister took part in the Triple-A All-Star Game in Salt Lake, and they both made themselves known. There were four players originally named to the International League team, but two of them, Luis Valbuena and Jeanmar Gomez, either received job promotions, or were in the midst of preparing for one. Kipnis doubled and walked in his three plate appearances, and McAllister started the game, pitching two shutout innings. He earned the win in what would be a combined three-hit shutout of the Pacific Coast League. Kipnis also participated in the Futures Game Sunday, leading off with a home run for Team USA.
Thursday
(lost, 7-4): Thursday marked the return back to work for the Clips, as they welcomed in the Indianapolis Indians. There was no hangover for either team early on; they both put one across in the first inning. In fact, the Indians would do so in each of their first five innings. Huff only lasted for three of them, allowing three runs on six hits and throwing 63 pitches. While he certainly did not pitch well, it seems as though the reason for his quick pull was because of a call-up Huff will receive today to pitch in one game of a doubleheader for the parent club. The offense was put in a hole early, and the bullpen relieving Huff would fare no better. But, down 5-2 in the seventh, the Clippers plated a pair of cheap runs via a bases-loaded walk and a groundout to cut the lead to one. In the next inning, it was poor defense that wounded Columbus, as two unearned runs grew the lead back to three, putting the game away. Jason Donald, who left the final game before the break with a hamstring injury, collected two hits and drove in as many. Tim Fedroff, also with two hits, scored three of the team's four runs.
Friday
(won, 4-3): Once again, it was a game of responses between these same two teams Friday. The Clippers manufactured three runs through the first three innings, only to have Indianapolis put a three-spot on the board in the fourth. Corey Kluber, trying to put together a second consecutive decent start in a season of disappointment, did just that. He would allow those three runs in his six innings of work, while striking out seven. Both bullpens would hold from then on, and on to extra innings this contest went. After a second shutout inning from Josh Judy in the tenth, Jered Head led off with a double. A productive out and two intentional walks later, Paul Phillips stepped to the plate with the bags full and one out. It wasn't the most glamorous walk-off win, but he delivered a sacrifice fly to give Columbus a 4-3 victory. Head and Donald both put together three-hit games. Judy received the win.
Saturday
(won, 7-5): For the third game in a row, the Clippers would put a number on the board in the first inning: a two, courtesy of a run-scoring groundout and another sacrifice fly. This may have been a different kind of week for the Clips if it weren't for their ability to get runs home on plays resulting in outs, because it happened quite often. That also familiar theme of response runs would, too, hold true, as the Indians answered with two of their own soon after. They were the only two runs Justin Germano surrendered in the five innings he pitched, giving up just four hits and striking out five. He was removed for Paolo Espino, making a return to the Clippers after two horrendous April appearances had him demoted. The calendar says July now, but it was no different for Espino; he recorded only two outs in the midst of allowing three runs. Luckily for Columbus, it was the week of response. Now down three in the bottom half of that sixth inning, they went to work. The first contribution came by way of Nick Johnson's first home run with the team. Later on, back-to-back two-run hits by the back-to-back Jasons capped the five-run inning. A combined scoreless (and hitless) 3.1 inning effort from Chen Lee and Nick Hagadone closed the door on Indianapolis. They were credited with the win and save, respectively. Lee extended his scoreless-innings streak to 10.1.
Sunday
(won, 6-4): Thanks to promotions and injuries, a rotation shakeup benefited Sunday's starter, Joe Martinez. Shockingly, there was no first-inning scoring from either team in this series finale. Alas, that other trend would appear later soon after. The Indians scored first, driving in two in the fourth. Guess what, though? The Clippers would mirror that feat, as a Shelley Duncan homer would score two in the bottom half. Two was the only number that showed up the scoreboard all evening. A Fedroff single in the sixth would put two across. After Carlton Smith pitched three perfect innings, Indianapolis would tie the game with two in the top of the eighth off of Zach Putnam. The Clips immediately took their lead right back, as a Head single and an error led to two more. Judy locked up his 14th save of the season, as Columbus took game four, 6-4. Martinez went four innings in the spot start, giving up two runs on six hits, while striking out three.
Individual statistics
Jason Donald
: 6-12, 5 runs scored, 2 doubles, 4 runs batted in, 5 walks, 1 stolen base
Jerad Head
: 6-16, 2 runs scored, 2 doubles, 2 runs batted in
Tim Fedroff
: 6-16, 5 runs scored, 2 runs batted in, 3 walks
Carlton Smith
: 2 appearances, 5.2 innings, 2 hits, 1 run, 0 walks, 7 strikeouts
Chen Lee
: 2 appearances, 1 win, 2.2 innings, 0 hits, 0 runs, 1 walk, 4 strikeouts
Josh Judy
: 2 appearances, 1 win, 1 save, 3.0 innings, 1 hit, 0 runs, 2 walks, 4 strikeouts
Transactions
July 13
: Jeanmar Gomez assigned to Mahoning Valley
July 14
: Ezequiel Carrera promoted to Cleveland; Michael Hernandez promoted from Akron
July 15
: Paolo Espino promoted from Akron; Nick Johnson activated from 7-day disabled list; Scott Barnes placed on 7-day disabled list; Luke Carlin placed on 7-day disabled list
July 17
: Shelley Ducan optioned from Cleveland
Indians and Clippers musings from Kevin can be read by following him on Twitter, @KevinIPI.
User Comments
No comments currently. Be the first to comment!