Sailing with the Clippers - July 18th through 24th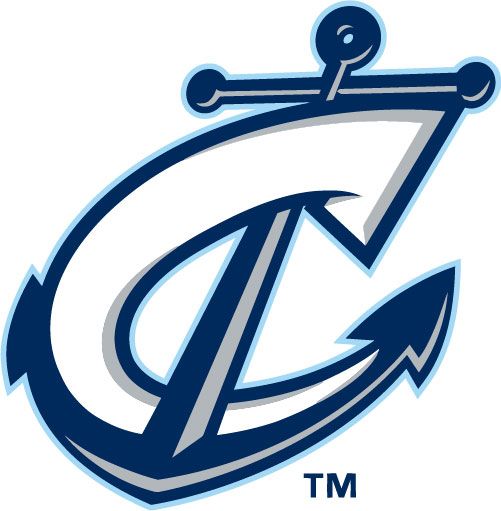 Sailing with the Clippers is a weekly Monday morning installment that explores the week that was for Triple-A Columbus.
It seems as though all of the talent the Clippers have had this season is beginning to hurt them. As the top prospects are deemed ready, and the depth prospects get hot or are needed because of a Major League injury, Triple-A Columbus has to compensate. Such is life for high-level minor league teams, though. It was a week of generally great pitching, slighted by shaky defense and an offense that either couldn't get going, or had to overcome unearned runs. This week also featured incredibly high temperatures, an unbelievable first game and tons of walks and strikeouts.
Game-by-game results
Monday
(won, 7-6): Between the historic heat, an almost two-hour rain delay and what transpired during the game, the Clippers' week started off quite unforgettably. After a Jason Donald double in the first inning, he advanced to third on a wild pitch, and later scored on Shelley Duncan sacrifice fly. That wouldn't usually be noteworthy, but in this game, it was just beginning to get "wild." In the third inning, Scranton/Wilkes-Barre pitchers would throw five more wild pitches. Between those, a handful of walks, a hit and a Cord Phelps homer, the Clips scored three. The following inning, yet another wild pitch was thrown, and they tacked on another run. In all, Columbus scored four runs directly because of wild pitches, and they were also walked nine times and hit by pitches twice. Behind starter Zach McAllister and reliever Chen Lee, the team cruised through most of the game with a comfortable lead. Then, in the ninth inning, two errors and a rough second inning of work for Nick Hagadone pushed four across, and the game was tied. In the bottom of the ninth, after well over five hours had elapsed since the game was suppose to start, Jerad Head decided he wanted to go home. With one out, he hit a home run that sent everyone on their way. McAllister allowed two runs on five hits in his five innings of work, walking two and striking out five.
Tuesday
(won, 6-1): Before Tuesday, Paolo Espino's season with Columbus had been one to forget. In 2.2 innings of relief work, he had allowed nine runs on ten hits. On this day, he received a spot start and dropped his earned run average by over 25 points. Over five shutout innings, he gave up only three singles and a double, while walking none and punching out four. A Jason Kipnis jack and a Tim Fedroff run-scoring double staked Espino to a 2-0 lead when he departed. In the sixth, the Clippers added on three more, courtesy of Cord Phelps and Michael Hernandez. A Shelley Duncan bomb in the following inning gave the Clips a 6-0 lead, and that put a bow on this game. Tyler Sturdevant, who was called up to help the bullpen for a day, made an impression. He closed out the victory with a three-run save, allowing just two hits and an unearned run. Mitch Talbot started his rehab sting with one scoreless inning in relief. Jared Goedert collected three hits.
Wednesday
(lost, 6-1): All season, Corey Kluber has just not been able to keep it together for an entire start. Wednesday was no different. After surrendering an unearned run in the first inning, the Yankees got to him for four in the third. Unfortunately for the Clippers, they were not able to get anything going, offensively, which has become a more common occurrence amidst the number of call-ups that has taken away from their lineup. Three singles in the sixth inning resulted in their only run of the game. Kluber threw six innings, giving up five runs on seven hits. He also walked two and struck out seven.
Thursday
(lost, 6-5): Justin Germano got the start on Thursday, and Scranton/Wilkes-Barre had runners on base against him all night. He gave up three runs in the second, putting the team in a hole early. The Clippers scored one in the next inning, but they were slow to get anything else going for much of the game. After Germano handed out runs four and five, Columbus got it going in the bottom of the seventh. With the bases loaded and one out, Jason Kipnis cut the lead to 5-2 with a sacrifice fly. Jason Donald and Cord Phelps came through with timely back-to-back singles, and the deficit was then only one. Chen Lee, who came on to replace Germano in the inning before, was back out for the eighth. After a lead-off double, he threw the ball away on a pickoff attempt, and the Yankees capitalized. That runner scored on a sacrifice fly, and while it was unearned, it was the first run of any kind Lee had given up in 12.1 Triple-A innings. Down 6-4 in the ninth, pinch-hitter Nick Johnson brought the Clips within one, courtesy of a lead-off home run, but that would be as close as they got. Germano allowed five runs on 12 hits in his six innings. Donald finished the game with three hits.
Friday
(won, 6-3): With Jeanmar Gomez on the mound, the Clippers opened up a series on the road against Lehigh Valley Friday. He was on his game, and his offense gave him all the runs he needed. Columbus got the scoring started in the third, thanks to a two-run Michael Hernandez homer. They doubled up on a Tim Fedroff two-run double two innings later, and added runs five and six in the sixth and seventh innings. Gomez left with that 6-1 lead, holding his opponents to just the one run on six hits, walking two and striking out five. The IronPigs added two runs late, but to no avail.
Saturday
(lost, 4-3): Zach McAllister and the Clippers faced an early deficit Saturday, as Lehigh Valley scored two quick runs. They extended their lead to three before the Clippers finally scored in the fifth, by way of a Chad Huffman solo shot. Columbus tied the game in the next inning, as Jerad Head punched through a big two-run single. McAllister went five innings, giving up three runs on seven hits. Nick Hagadone and Zach Putnam pitched four scoreless innings in relief. The IronPigs' bullpen would, too, hold on after that, and this contest went into extra innings. Carlton Smith then came on to pitch a disastrous tenth inning. After a lead-off single, he hit the next batter, and then botched fielding a sacrifice bunt attempt. With the bases loaded and no one out, he was able to get the next batter to ground into a force out at home. Smith went on to get yet another groundball, a potential inning-ending double play groundball, but Luis Valbuena booted it, and that was the ballgame. The Clips struck out 17 times.
Sunday
(lost, 4-0): After the way Saturday's game ended, a nice offensive output would be exactly what the Clippers needed. It never came. As a matter of fact, no offense at all came; the Clips were two-hit in the third game of this four-game series. They still had their fair share of baserunners, though; seven walks were handed out by Lehigh Valley. Tim Fedroff collected three of them, putting his week's total at eight, but it was all for naught. Joe Martinez surrendered three runs on eight hits over his six innings. He struck out six.
Individual statistics
Jason Donald
: 9-25, 4 runs scored, 3 doubles, 1 run batted in, 2 walks
Tim Fedroff
: 6-23, 2 runs scored, 2 doubles, 4 runs batted in, 8 walks, 2 stolen bases
Cord Phelps
: 8-28, 3 runs scored, 1 home run, 4 runs batted in, 5 walks
Michael Hernandez
: 5-14, 3 runs scored, 1 double, 1 home run, 2 runs batted in, 2 walks
Paolo Espino
: 2 appearances, 1 start, 1 win, 7.0 innings, 6 hits, 1 run (unearned), 0 walks, 5 strikeouts
Tyler Sturdevant
: 1 appearance, 3.0 innings, 2 hits, 0 runs, 2 walks, 4 strikeouts
Chen Lee
: 2 appearances, 4.0 innings, 2 hits, 1 run (unearned), 1 walk, 4 strikeouts
Zach Putnam
: 2 appearances, 3.0 innings, 2 hits, 0 runs, 0 walks, 1 strikeout
Josh Judy
: 2 appearances, 1 win, 1.1 innings, 1 hit, 0 runs, 1 walk, 2 strikeouts
Transactions
July 18
: David Huff promoted to Cleveland; Jeanmar Gomez optioned from Cleveland
July 19
: Mitch Talbot assigned from Cleveland; Tyler Sturdevant promoted from Akron
July 20
: Tyler Sturdevant optioned to Akron
July 21
: Luis Valbuena optioned from Cleveland; Jared Goedert designated for assignment
July 22
: Jason Kipnis promoted to Cleveland; Beau Mills promoted from Akron; Cristo Arnal promoted from Akron; Matt McBride optioned to Akron
Indians and Clippers musings from Kevin can be read by following him on Twitter, @KevinIPI.
User Comments
No comments currently. Be the first to comment!