Sailing with the Clippers - July 25th through 31st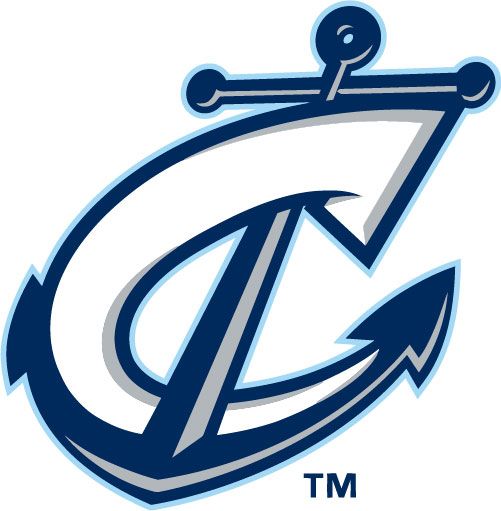 Sailing with the Clippers is a weekly Monday morning installment that explores the week that was for Triple-A Columbus.
One historic event may have been generally overshadowed by the Clippers' offensive futility this week. The team was shut out two times, scored just one run in another, and required a little Cleveland Indians-like magic to pull out the week's finale. There were a slew of trades within the organization near the end of the week, and the two Clippers effected were reliever, Carlton Smith, and first baseman, Matt McBride. Jared Goedert was designated for assignment in result of another move, but cleared waivers and stayed in Columbus. In another deal, the Clippers welcomed outfielder, Thomas Neal, from the Giants' system.
Game-by-game results
Monday
(lost, 4-1): The Clippers looked to earn a four-game split with a win in Lehigh Valley on Monday. Up-and-down starter, Corey Kluber, was on the hill, and it looked like more down from him early on. He gave up three runs in the first two innings, putting his team in a quick hole. He would go five innings, allowing those three runs, along with eight hits. He also walked two, hit one and threw two wild pitches. As has been the case pretty frequently of late, Columbus' offense did not show up to the party. They managed only one run, a Beau Mills homer, and five hits. Chen Lee finally gave up his first earned run, giving up three hits and only recording one out. Mitch Talbot was effective, going 2.2 scoreless innings.
Tuesday
(won, 3-0): Nine innings, no runs, no errors and no baserunners of any kind. That is what it takes to complete the arduous task of pitching a perfect game. On Tuesday, reliever-turned-starter, Justin Germano, accomplished the unbelievable feat. 27 consecutive outs, and it only took him 95 pitches to do so. He struck out seven. Making the performance even more special, it was the first perfect game in Columbus Clippers history. Luckily for Germano, his offense did somewhat come alive, and they did so early. Germano was armed with a 3-0 lead after two innings, helping him settle in in a way he never has. Tim Fedroff drove in two; Chad Huffman, the other. Fedroff and Paul Phillips both had three hits. Columbus has certainly needed top-notch pitching to accommodate its struggling offense, but no one could have ever expected perfection. On this day, it happened.
Wednesday
(lost, 2-0): Hoping to carry over momentum from the monumental previous game, the Clippers sent Jeanmar Gomez to the mound in game two at Syracuse. Talk about a tough act to follow. He didn't produce a second consecutive perfect game, but he did do what he has done all season - give his team a chance to win baseball games. A tough fourth inning caused him his only real problem of the day, where he surrendered two runs. As it were, the opposing Chiefs were close to a slightly less impressive piece of history of their own. Their three pitchers combined to allow just a single hit, a Beau Mills double in the eighth inning. The Clips did walk six times, but could put nothing together, stranding all seven of their runners. Gomez went seven strong innings, but was another victim of a sputtering lineup that has been in quite a rut.
Thursday
(lost, 6-5): The Clippers' offense finally got going early on Thursday. After starter, Zach McAllister, gave up a run in the bottom of the first, Columbus responded with two in the second, thanks to a two-run Nick Johnson jack. Shelley Duncan would hit a big fly of his own in the next inning, posting a three-spot. McAllister gave up one more run after that, but generally cruised through his six-inning start. Armed with a 5-2 lead, the Clips turned to their bullpen. Nick Hagadone came on in the seventh and allowed an unearned run, putting his team's lead to just two. He got hit around in the next frame, allowing Syracuse to score another. Zach Putnam replaced him with one out in the same inning, and two runners on. He was greeted by two straight hits, surrendering the once-comfortable lead. Down 6-5 in the ninth, the Clippers drew three straight walks with two outs, but Paul Phillips could not come through to extend the game.
Friday
(lost, 3-0): It was a short day for Shelley Duncan and manager, Mike Sarbaugh. They were both ejected about ten minutes into the ballgame, and that was about how the entire game would go for the Clips. Columbus fell behind 1-0 in the first inning on Friday, and that was all the run support Syracuse would need. The Chiefs scored three off of starter, Joe Martinez, but it only takes one run to win a shutout. For the second time in three days, that was the fate the Clippers suffered. They collected five singles, but zero baserunners touched home plate. Leadoff hitter, Tim Fedroff, went 2-3 with a walk, but he was not a pace-setter on this day, as his teammates did little to follow suit. Martinez gave three runs on 12 hits in his 5.1 innings. Chen Lee rebounded from allowing his first Triple-A run by throwing 2.2 innings, allowing just one hit, and striking out four.
Saturday
(won, 5-4): Maybe a return home would snap the Clippers out of their offensive funk? They sure hoped so, and it seemed to be a very real possibility early on. Jerad Head got the team out to a 2-0 first inning lead after depositing a two-run homer into the home crowd. Corey Kluber started for a second time this week, and he was more effective in part two. An unearned run crossed home for the Tides in the second inning, and a dicey fourth inning gave them the lead, but overall, it was one of Kluber's better starts of the season. He went six frames, allowing just those two earned runs, while striking out eight and walking just one. And because Columbus' lineup later responded for the first time all week, he got his fifth win of the season. In the sixth inning, another two-run shot, this one by Jared Goedert, would give the Clips the lead back. Head delivered again one inning later, adding one more score with a double. Norfolk would add a run in the ninth, but Josh Judy finished the job, earning his 15th save. Mitch Talbot, the bridge between Kluber and Judy, pitched well yet again in his rehab stint. Shelley Duncan walked three times.
Sunday
(won, 6-5): Justin Germano, back on the hill after his perfect game earlier in the week, looked to set the tone for his team once again. He allowed two more baserunners in the first inning of this one than he did in his entire last start. Norfolk scored a run in the first, and another in the third, before the Clippers' lineup got on the board. With his team trailing by a run in the fifth, Germano would not finish the inning after allowing three more. Columbus' sputtering offense showed what they were made of after that. Down 5-1, they tied the game over the next three innings, scoring one, one and two, respectively. The game stayed knotted at five for quite awhile. In the bottom of the 13th, the Clips were presented with three straight walks to start the inning, and they did not squander the opportunity. Pinch-hitter, Beau Mills, delivered a game-winning single to propel his team to victory. The Clippers' bullpen was unbelievable, throwing 8.1 scoreless innings after Germano's clunker. Tim Fedroff was the only batter in the lineup to not record a hit.
Individual statistics
Jared Goedert
: 4-12, 3 runs scored, 2 home runs, 3 runs batted in, 6 walks
Cord Phelps
: 7-22, 2 runs scored, 1 double, 1 home run, 2 runs batted in, 4 walks
Jerad Head
: 5-29, 3 runs scored, 2 doubles, 2 home runs, 5 runs batted in
Mitch Talbot
: 2 appearances, 4.2 innings, 4 hits, 0 runs, 1 walk, 1 strikeout
Jeanmar Gomez
: 1 start, 7.0 innings, 6 hits, 2 runs, 0 walks, 6 strikeouts
Nick Hagadone
: 3 appearances, 1 win, 6.1 innings, 6 hits, 2 runs, 1 walk, 9 strikeouts
Transactions
July 25
: Jared Goedert cleared waivers
July 26
: Cristo Arnal optioned to Akron
July 28
: Carlton Smith traded to Iowa (Cubs)
July 30
: Luke Carlin activated from 7-day disabled list
July 31
: Thomas Neal acquired from Fresno (Giants); Jason Donald promoted to Cleveland; Michael Hernandez optioned to Akron
User Comments
No comments currently. Be the first to comment!