Sailing with the Clippers - July 4th through 10th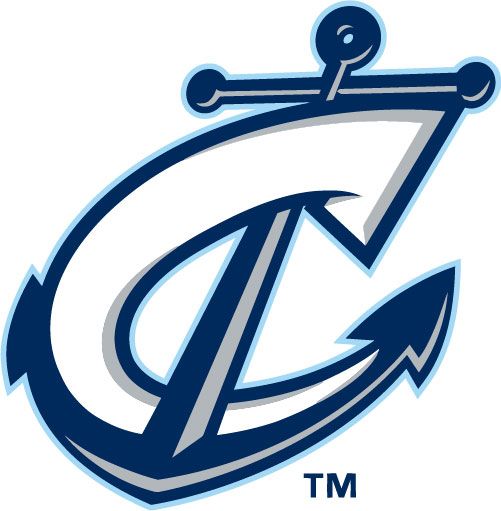 Sailing with the Clippers is a weekly Monday morning installment that explores the week that was for Triple-A Columbus.
It was a week to forget for the Clippers, as they managed to win just one game. Unfortunately, it was the week leading into the All-Star break, so the struggles will linger until they can get back to work on Thursday. There is no question that this is the most adversity the team has faced so far this season, but as is the life of a Triple-A team when some of the best players are being promoted to the Majors. While the staff generally pitched well enough to win more than one game, it was the offense not able to come through, something very unfamiliar to this lineup.
Game-by-game results
Monday
(lost, 5-4): It was an explosive third inning on Independence Day, as the Clippers scored two, only to have the Louisville Bats put up four in the bottom half. Columbus would tie the game in the fifth, courtesy of a Jered Head home run. David Huff pitched well enough to keep his team in the game, going seven innings and allowing those four runs on five hits. The game went into extra innings, still tied at four. The Clips were immediately in business in the tenth, but a botched sacrifice bunt turned into a double play and no damage was done. After two solid innings relief work, Joe Martinez ran into trouble in the bottom of the 13th, and eventually gave up the winning run on a fielder's choice.
Tuesday
(lost, 4-2): As would be a theme this week, the Clippers' offense was not able to get much going. One rough inning did in Scott Barnes, as he allowed three runs in the fifth. Down 4-1, Columbus got one of those runs right back in the next inning, but the scoring would end there. Chances were there, but the usually-potent offense could not cash in, going 1-9 with runners in scoring position. Ezequiel Carrera, Tim Fedroff and Paul Phillips collected two hits each. Carrera also stole two bases, bringing his season total to 33.
Wednesday
(lost, 3-2): Justin Germano received a spot start on Wednesday, and he absolutely made the most of it. He took a perfect game through five innings, and had a 2-0 lead, thanks to a Fedroff RBI single and a Luis Valbuena sacrifice fly. Germano's bid was broken up by a bunt single to start the sixth, and while he gave up another hit after that, he got out of the inning unharmed. Since he is usually a reliever, he wasn't able to go any farther than those six innings and 72 pitches. He gave up just two singles, striking out seven. The two-run lead remained into the eighth, when Zach Putnam relieved Carlton Smith, who pitched a clean seventh. After working out of trouble in the eighth, Putnam let five straight reach to start the ninth, resulting in the Bats tying the game at two. The only out he recorded in the inning was on the walk-off sacrifice fly.
Thursday
(won, 6-3): It looked like more of the same from the Clippers lineup for most of the game Thursday. They put themselves in few positions to score, and when they did, execution was lacking. Corey Kluber turned in one of his better starts of the season, allowing three runs on six hits, while striking out seven in his seven innings of work. Shut out through seven innings, it was in the eighth that Columbus did something that they hadn't really done all week: hit like they have for most of the season. It came in a big way, too, in the form of a six-spot. The lineup batted around, and just about everybody got in on the action. Head continued to stay hot, hitting a three-run homer in the inning. Nick Hagadone, who has really turned around his Triple-A season of late, pitched out of trouble in the eighth. In his first action since being optioned back from Cleveland, Josh Judy picked up save number 13.
Friday
(lost, 8-6): With Jeanmar Gomez on the hill, the Clippers looked to pick up where they left off on Thursday, getting back to their hitting ways. That is exactly what they did early on, and things seemed to be rolling again. They scored four runs through the first three innings, including a Jason Donald homer. Carrera continued to show how important his speed is to this team, as he scored from third when Donald was thrown out trying to steal second in the bottom of the first. Gomez was rolling until the sixth inning, and a day after a six-run inning of their own, the Clippers got one put on them. After a leadoff error, five straight Mud Hens reached against Gomez, and the inning was topped of by a home run. Down 7-4, Columbus fought to pick up two in the seventh, including another Head homer, but they would ultimately come up short. Gomez gave up seven runs (only three earned because of the error, but he still got hit around pretty well after it) in six innings. Chen Lee continued his impressive start on the Triple-A level, and has now pitched 7.2 scoreless innings, striking out 13 batters. Phillips picked up three hits.
Saturday
(lost, 5-2): In Huff's second start of the week, he again came out and let his team compete. Both teams picked up one run each in the first inning, but Huff's one was the only run he would allow. A Chad Huffman sacrifice fly in third gave the Clips a 2-1 lead, and it would stay that way until late in the ballgame. Huff only went six innings, as he walked three and struck out five to make his pitch count climb, but it was still a quality outing. He was relieved by Smith, and that was when the tide turned. Smith would only record two outs, allowing two runs on three hits. Putnam, who had a disastrous appearance Wednesday, fared no better on this day. He went on to surrender two more runs, completing another bullpen meltdown. Columbus only pulled out five hits, and every one of them came from the first two hitters on the scorecard, Carrera and Donald.
Sunday
(lost, 4-1): Sunday, the day of rest, held true to its reputation. Surprisingly, the Clippers' offensive stall went on, bats reluctantly resting. Again, it was only Donald that could get anything going. He hit another home run, accounting for the only run that would cross the plate. Mud Hens pitching stifled Columbus for all nine innings, as the Clippers only put together four hits. Barnes pitched decently, but one run of offense is not easy for many pitchers to work with. He went 5.2 innings, allowing three runs on seven hits. Hagadone and Judy contributed 2.1 innings of scoreless relief, a welcome sign because of recent bullpen troubles.
Individual statistics
Jerad Head
: 7-27, 5 runs scored, 1 double, 3 home runs, 5 runs batted in, 3 walks
Jason Donald
: 8-28, 4 runs scored, 1 double, 2 home runs, 3 runs batted in, 2 walks
Ezequiel Carrera
: 8-29, 5 runs scored, 4 walks, 4 stolen bases
Justin Germano
: 1 start, 6.0 innings, 2 hits, 0 runs, 0 walks, 7 strikeouts
Nick Hagadone
: 3 appearance, 1 win, 4.1 innings, 4 hits, 0 runs, 2 walks, 5 strikeouts
Chen Lee
: 2 appearances, 3.1 innings, 3 hits, 0 runs, 1 walk, 5 strikeouts
Josh Judy
: 2 appearances, 2.0 innings, 1 save, 0 hits, 0 runs, 2 walks, 2 strikeouts
Transactions
July 4
: Donnie Webb promoted from Akron
July 6
: Josh Judy optioned from Cleveland
July 7
: Zach McAllister promoted to Cleveland; Cord Phelps optioned from Cleveland; Nick Johnson placed on 7-day disabled list; Luke Carlin activated from 7-day disabled list
July 8
: Zach McAllister optioned from Cleveland; Luis Valbuena promoted to Cleveland
Indians and Clippers musings from Kevin can be read by following him on Twitter, @KevinIPI.
User Comments
No comments currently. Be the first to comment!