Sailing with the Clippers - June 13th through 19th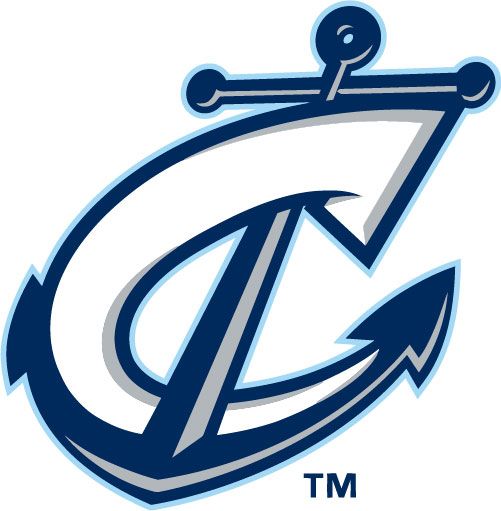 Sailing with the Clippers is a weekly Monday morning installment that explores the week that was for Triple-A Columbus.
Despite Cord Phelps' Major League promotion and a cautious approach with third basemen Lonnie Chisenhall's mild concussion that has kept him off the field, the Clippers continued their winning ways, making it the second week in a row that they lost just one game. It was an interesting week for Travis Buck, who seemingly squandered a great opportunity with the parent club, only to be called upon again the very next day because of an injury.
Game-by-game results
Monday
(won, 8-2): Luis Valbuena may have lost his 19-game hit streak late last week, but he refused to cool down on this day. He kicked off his career day with a bases loaded walk in the first inning. Later, he would hit a pair of home runs, including a grand slam in the seventh that would leave no doubt. When all was said and done, he drove in seven of the Clippers' eight runs. David Huff did not need much help from his offense, though. He pitched seven strong innings, allowing only one run on five hits, while striking out 10 and walking none. This was Huff's second consecutive seven inning, one run effort, and by far his best strikeout performance of the season.
Tuesday
(won, 7-3): Columbus completed a sweep of the Buffalo Bisons in game four of this road series. Hitters one through five collected eight of the team's nine hits, and either drove in or scored all seven runs. Cleanup hitter Chad Huffman and his protection Jerad Head both hit home runs. The lineup attacked and put almost everything in play, never walking and striking out just twice. Scott Barnes only gave up one run, but labored through his 5.1 innings. While he only walked two, 46 of his 104 pitches were out of the zone. His seven strikeouts also pushed his count up. Nick Hagadone threw 1.2 innings in relief of Barnes, giving up a run in yet another appearance. This would be the fifth of his nine games with the team in which he failed to keep an opponent from scoring. Zach Putnam allowed his first run in nearly a month.
Wednesday
(off day)
Thursday
(won, 8-1): After a day off, the Clips would make their way into the Scranton area, only to be interrupted by rain once again. Enough baseball was played to make for an official game, though. As was the case Tuesday, the first five on the lineup card did the necessary damage. One and two, Ezequiel Carrera and Jason Kipnis set the pace. They both had three hits and drove in and scored two runs. Kipnis one-upped his leadoff hitter, coming just a triple short of the cycle. Zach McAllister worked four, quick shutout innings, but could not continue after a delay. Joe Martinez eventually spelled him and picked up the easy win in this seven inning contest.
Friday
(won, 6-5): Thanks in large part to two early hits by Shelley Duncan, the Clippers jumped out to a 4-0 lead after two innings. Later, the lead was extended to 6-0 when two runs scored on a bases loaded groundout, turned botched double play. Corey Kluber rolled through five innings, giving up only a single, but it would ultimately be the team's closest game of the week. Kluber unraveled rather quickly after that, giving up four straight hits that resulted in three runs to start the sixth. Putnam relieved him, and only managed to record one out before giving up two runs, capped by a wild pitch. Closer Josh Judy escaped more trouble in the inning, and pitched a perfect ninth to preserve the one-run lead. It was his ninth save on the season.
Saturday
(lost, 4-0): The only loss of the week was an especially rough one. After putting up 14 runs in the first two games of the series, the Clippers saw exactly zero cross the plate on Saturday. Not only were they shut out, but only one hit was collected, a two-out single by Kipnis in the sixth. Jeanmar Gomez pitched seven average innings, allowing all four runs, but striking out seven and walking zero.
Sunday
(won, 2-0): Columbus wrapped up the week the same way they started it, with a win behind a dominating outing by Huff. He returned the favor of being shut out by doing just that right back to Scranton/Wilkes-Barres, allowing just four hits over his seven innings. It was his second seven inning, four-hit start of the week, and he again walked no one. In fact, his last three starts have all gone seven innings, and he has given up just two runs, while walking only two and striking out 17. Two solo shots by Huffman and Luke Carlin would be the difference, offensively. Judy earned save number 10.
Individual statistics
Ezequiel Carrera
: 10-26, 6 runs scored, 2 doubles, 1 triple, 3 runs batted in, 2 walks, 4 stolen bases
Jason Kipnis
: 8-26, 4 runs scored, 1 double, 2 triples, 1 home run, 4 runs batted in, 1 walk
Luis Valbuena
: 5-22, 2 runs scored, 2 home runs, 8 runs batted in, 2 walks
Chad Huffman
: 6-23, 6 runs scored, 2 doubles, 2 home runs, 6 runs batted in, 3 walks
David Huff
: 2 starts, 14.0 innings, 2 wins, 8 hits, 1 run, 0 walks, 14 strikeouts
Josh Judy
: 3 appearances, 3.2 innings, 2 saves, 1 hit, 0 runs, 1 walk, 7 strikeouts
Eric Berger
: 2 appearances, 3.0 innings, 3 hits, 0 runs, 0 walks, 6 strikeouts
Scott Barnes
: 1 start, 5.1 innings, 1 win, 5 hits, 1 run, 2 walks, 7 strikeouts
Transactions
June 14th: Jason Donald assigned to Akron
June 17th: Travis Buck optioned from Cleveland; Lonnie Chisenhall placed on 7-day disabled list
June 18th: Travis Buck promoted to Cleveland; Donnie Webb activated from 7-day disabled list
User Comments
No comments currently. Be the first to comment!