Sailing with the Clippers - June 20th through 26th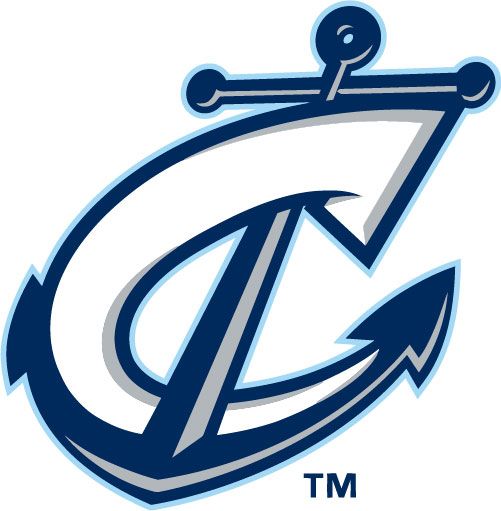 Sailing with the Clippers is a weekly Monday morning installment that explores the week that was for Triple-A Columbus.
This particular week featured a whole lot of Lonnie Chisenhall, who returned from the disabled list in a big way. The offensive firepower didn't only come from Chisenhall, though. As has come to be expected, runs generally came early and often. There was quite a bit of roster movement, including the ongoing Shelley Duncan/Travis Buck carousel.
Game-by-game results
Monday
(won, 3-1): The Clippers returned home after an eight-game road trip to begin the old two-game homestand. It was the beginning of a home-and-home set with Toledo. In a contest that featured one extra base hit, execution was the name of the game. Columbus did just that in the first three innings, scoring one run in each of them. Timely hits from Duncan, Nick Johnson and Jerad Head would plate the runs. Scott Barnes' first start of the week was a great one, as he went seven innings, allowing just two singles. He also walked two and struck out four. The Clippers' bullpen would allow just a solo home run in two innings of relief, and Justin Germano picked up a rare save.
Tuesday
(won, 4-3): Zach McAllister continued his great season in game number two of the series. A solo home run and an unearned run would give the Mud Hens a 2-0 lead in the fifth, but that was all they would accomplish against McAllister. Besides the home run, he gave up only a single. The Clips' offense would awaken in the bottom half of that fifth inning, as Head clubbed a solo shot of his own to cut the lead in half. The difference in the game came in the next inning, when, with Ezequiel Carrera and Jason Donald on base by way of singles, Duncan put one out of Huntington Park. Toledo would tack on another run against Nick Hagadone, who continues to struggle on the Triple-A level, but that would be all. Josh Judy closed the door for his 11th save.
Wednesday
(won, 13-7): As the proverbial series shifted to Toledo, a familiar face returned. Chisenhall, set down for nine games because of a mild concussion, came back with a vengeance. In what would be a career day for him, he went 4-6 with six runs driven in, including a three-run homer in the eighth that broke a 7-7 tie. All in all, he wound up a double short of the cycle. Carrera and Luis Valbuena put together nice games of their own, knocking in two and three runs, respectively. The offense had to do all it could to match the damage struck to Corey Kluber, as he continued to struggle. He was pulled after he let three straight reach in the fourth, all of which would end up scoring. On top of the six runs allowed over three innings, he also walked six. Joe Martinez, Carlton Smith and Germano filled the void, limiting the Mud Hens to just one run over the final six innings.
Thursday
(won, 6-0): The Clippers received a little more attention than usual on Thursday, as the final game of the second consecutive two-game series against Toledo was aired on SportsTime Ohio. Disappoint, they did not. A Jason Kipnis triple and a Chisenhall sacrifice fly led Columbus out to a quick 2-0 start in the first inning. Hitters one through six in the lineup drew eight total walks, and a couple of them would loom large later on. Chisenhall and Chad Huffman collected free passes with the bases loaded in the fifth. Head and Jason Donald singled in two more runners in the sixth and eighth innings, as well. Six runs was more than enough, because Jeanmar Gomez needed little help on this day. Although he allowed five hits and walked four more, he was rarely in any pressure situations, throwing an efficient 96 pitches over his eight innings. It was his seventh win of the season.
Friday
(won, 9-5): Time off must have done much more good than harm for Chisenhall, because he almost topped his career day on Wednesday with one Friday. It didn't take him long to get started, either. Number four in the order came up in the first inning and drove in himself and the three before him, courtesy of a grand slam. It was the first of two four-run innings the Clips would produce in the opening game of a home series against Gwinnett. After another ribbie from Chisenhall, the other was capped by a three-run homer off the bat of Valbuena. Valbuena also got run number nine in by way of a double play, and he and Chisenhall were responsible for all nine of them crossing home plate. David Huff was sharp early, but ran into some trouble before his exit. He surrendered five runs on nine hits in his six innings, and struck out three. Despite that, the team's offensive output would ultimately help him earn another win. Chen Lee made his Columbus debut in relief of Huff, tossing a clean 1.1 innings and striking out two.
Saturday
(lost, 5-1): After winning six in a row, a rare offensive letdown was what ailed the Clippers on Saturday. Multi-hit games from Donald and Valbuena were not enough, as only Valbuena's solo homer put a number on the scoreboard. Almost as rare as a loss, no walks were drawn by Columbus, either. Barnes pitched fairly well, but not well enough to overcome just one run of support. He allowed three earned runs over his 5.2 innings, and struck out six.
Sunday
(lost, 8-5): Down 2-0 in the third, all looked well for Columbus after Chisenhall drove in his 14th run in five games and Head cleared the bases with the team's second grand slam of the week. McAllister pitched strong, giving up three runs on eight hits over his six innings. That 5-3 lead held up for awhile, until came a ninth inning that Judy, Chisenhall and the Clippers would soon like to forget. After Hagadone's best outing on this level (two innings, two hits, zero runs, one strikeout), Judy relieved him, looking for yet another save. After retiring the first two hitters of the inning with ease, he gave up back-to-back singles and a walk. What happened next was about the only mistake that Chisenhall made since his return: a fielding error that would have gotten Judy out of trouble and ended the game. Still, Columbus clung to a one-run lead. It was after a grand slam to the very next batter that that was no longer true. An unbelievable five-run inning saw the Clippers suddenly down three runs, and although a small threat was made in the bottom of the ninth, they would remain down by those three runs. Judy had converted 11 straight save opportunities prior.
Individual statistics
Lonnie Chisenhall
: 9-21, 5 runs scored, 1 triple, 2 home runs, 14 runs batted in, 2 walks
Luis Valbueba
: 9-20, 6 runs scored, 2 doubles, 3 home runs, 7 runs batted in, 2 walks
Ezequiel Carrera
: 9-29, 6 runs scored, 2 runs batted in, 3 walks, 2 stolen bases
Jerad Head
: 7-22, 4 runs scored, 2 doubles, 2 home runs, 8 runs batted in, 1 walk, 1 stolen base
Jason Donald
: 9-21, 6 runs scored, 2 doubles, 1 run batted in, 3 walks, 1 stolen base
Jeanmar Gomez
: 1 start, 8.0 innings, 1 win, 5 hits, 0 runs, 4 walks, 5 strikeouts
Scott Barnes
: 2 starts, 12.2 innings, 1 win, 9 hits, 3 runs, 3 walks, 10 strikeouts
Zach McAllister
: 2 starts, 13.0 innings, 1 win, 10 hits, 4 runs, 4 walks, 9 strikeouts
Justin Germano
: 3 appearances, 3.2 innings, 1 save, 1 hit, 0 runs, 0 walks, 2 strikeouts
Transactions
June 20
: Jason Donald assigned from Akron
June 21
: Josh Rodriguez traded to Pittsburgh Pirates for cash
June 22
: Lonnie Chisenhall activated from 7-day disabled list
June 23
: Shelley Duncan promoted to Cleveland; Travis Buck optioned from Cleveland
June 24
: Jensen Lewis released; Luke Carlin placed on 7-day disabled list; Chen Lee promoted from Akron; Dwight Childs promoted from Akron
June 25
: Travis Buck promoted to Cleveland
Indians and Clippers musings from Kevin can be read by following him on Twitter, @KevinIPI.
User Comments
No comments currently. Be the first to comment!