Sailing with the Clippers - June 27th through July 3rd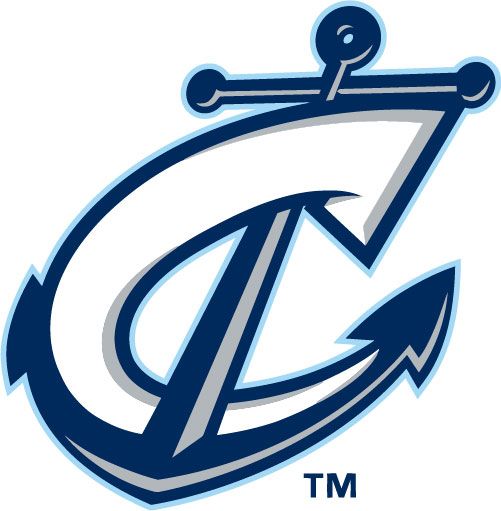 Sailing with the Clippers is a weekly Monday morning installment that explores the week that was for Triple-A Columbus.
The Clippers were faced with plenty of adversity this week, losing one of their best players to a Major League promotion, and a number of others to injury. One position in general, catcher, has seemed to be a cursed one. Still, it was another generally successful week for the team, and that just goes to show how deep the talent pool is in Columbus right now. Manager Mike Sarbaugh and Jason Kipnis, Luis Valbuena, Jeanmar Gomez and Zach McAllister were named to the International League All-Star team.
Game-by-game results
Monday
(lost, 5-1): It looked like it was going to be another disastrous start for Corey Kluber on Monday, as he gave up a four-spot in the second inning. As it turned out, he did something he has mostly failed to do all season, and that is regain his composure and get deep into games. He ended up going seven innings, only giving up two hits after that rough second inning. Unfortunately for him, the Clippers bats were not on, and the team suffered their third straight loss to Gwinnett. Jason Kipnis provided the only run with a solo homer in the fourth.
Tuesday
(won, 5-4): Tuesday marked the beginning of yet another series against the Toledo Mun Hens, and it was an eventful opener, marked by a few first inning ejections and plenty of home runs. Four solo shots (two by Kipnis, one each from Paul Phillips and Jared Goedert) through the first five innings made it seem as though the Clippers would sail to victory, but starter Jeanmar Gomez would run into trouble in the next inning. It would be his last, as he went 5.1 innings, allowing three runs on nine hits, walking two and striking out eight. Columbus would get one right back and extend their lead to two, only to have Detroit answer with one run. That would be it, though, as Chen Lee and Josh Judy preserved the one-run lead, earning Lee his first hold and Judy save number 12. The win snapped a three-game slide.
Wednesday
(won, 12-4): Six straight Clippers reached to start the bottom half of the first inning, and it just seemed like one of those games. It would be their first of four multi-run innings in the game. Contributions came from all around, as Jerad Head was the only player to not record a hit (though he did walk twice). The usual suspects, Ezequiel Carrera, Kipnis and Luis Valbuena, continued to do what they have done all season: create runs. Carrera and Kipnis recorded three hits a piece, and Valbuena left the yard for the 11th time this season. Not to be outdone, it was newcomer Tim Fedroff who had the biggest day of all. In just his third game since being called up from Akron, he also had a three-hit game, hitting his first home run and driving in three. David Huff tossed six strong innings, allowing just one run on four hits. He threw 108 pitches, courtesy of four walks and seven strikeouts. The bullpen gave up three late runs, but it was no threat to Columbus' 12.
Thursday
(won, 6-2): For a second game in a row, only one Clipper would go without a hit, but still walk twice. It was not quite the 12-run outburst from the day before, but they eventually put six unanswered runs on the board before the Mud Hens got two across in the eighth inning. Carrera and Kipnis were at it again, each knocking in two runs. Head also deposited home run number 11 on the season. Scott Barnes pitched a beauty, surrendering just one earned run on three hits through his 7.1 frames.
Friday
(lost, 3-1): With Zach McAllister on the hill, the Clips went for their second consecutive four-game sweep of the Mud Hens on Friday. This one was a pitchers duel almost throughout, but there would be no sweep this time. McAllister pitched well, giving up three runs over his eight innings. Unfortunately, Columbus' lineup was stifled, and their lone run came by way of a Phillips double in the last inning. Jason Donald collected two of the team's five hits.
Saturday
(won, 6-5): Once again, it was the trio of Carrera, Kipnis and Valbuena who did most of the damage for the Clippers against the Louisville Bats. Matt McBride, also just recently called up from Akron, contributed with a two-run homer of his own. It looked like Kluber would build off of his resurrected last start, as the Clippers were cruising with a 5-1 lead through five innings. It was in the following inning that he ran into familiar trouble, giving up four for a tie ballgame. Both bullpens would hold after that, and onto extra innings the game went. Valbuena didn't want to cause too much suspense, though; he decided the game with a walk-off in the 10th. Joe Martinez, Zach Putnam and Lee pitched 4.2 dominant relief innings, allowing just two combined hits, while striking out five. Lee earned his first Triple-A win.
Sunday
(won, 4-2): Gomez' second start of the week was a dandy. He gave up two runs in the second inning, but they would be the only two in his eight innings of work. Although his offense had little working early on and faced a 2-1 deficit heading into the bottom half of the eighth, they would ultimately earn him his second win in six days. After the first two Clippers reached in that eighth inning, Chad Huffman put down a sacrifice bunt that changed the game. The throw was a poor one, and all of a sudden, the game was tied, two runners were in scoring position and there were no outs. Fedroff delivered the final blow, driving in runs three and four with a single. Justin Germano filled in for the recently-promoted Josh Judy to earn his second save.
Individual statistics
Jason Kipnis
: 11-22, 8 runs scored, 1 double, 3 home runs, 7 runs batted in, 4 walks, 1 stolen base
Tim Fedroff
: 7-22, 5 runs scored, 1 double, 1 home run, 5 runs batted in, 3 walks
Luis Valbuena
: 7-25, 5 runs scored, 2 home runs, 5 runs batted in, 5 walks
Jeanmar Gomez
: 2 starts, 13.1 innings, 2 wins, 14 hits, 5 runs, 3 walks, 12 strikeouts
Scott Barnes
: 1 start, 7.1 innings, 1 win, 3 hits, 1 run, 1 walk, 5 strikeouts
David Huff
: 1 start, 6.0 innings, 1 win, 4 hits, 1 run, 4 walks, 7 strikeouts
Chen Lee
: 2 appearances, 3.0 innings, 1 win, 3 hits, 0 runs, 1 walk, 6 strikeouts
Transactions
June 27
: Lonnie Chisenhall promoted to Cleveland; Tim Fedroff promoted from Akron
June 28
: Dwight Childs placed on 7-day disabled list; Matt McBride promoted from Akron
July 1
: Josh Judy promoted to Cleveland
Indians and Clippers musings from Kevin can be read by following him on Twitter, @KevinIPI.
User Comments
No comments currently. Be the first to comment!