Sailing with the Clippers - June 6th through 12th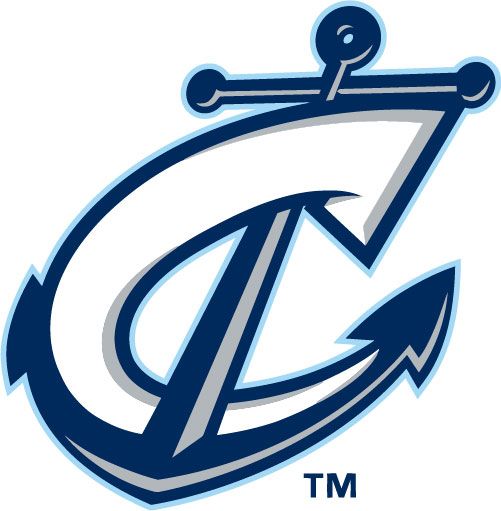 After losing four straight games, the Clippers played a tremendous week of baseball, going 6-1 and outscoring their opponents (Louisville Bats, Rochester Red Wings and Buffalo Bisons), 38-20. The team as a whole pitched good, not great, but aside from the first of the seven games, the offense would not need much help, getting back to its potent ways.
Game-by-game results
Monday
(lost, 5-0; won, 6-2): Monday marked games four and five in a row between the Clippers and Bats, as they wrapped up a home-and-home set with a doubleheader. The bonus game was the makeup of an April contest between the two teams. In the first game, Corey Kluber pitched 6.1 solid innings, giving up three runs and striking out nine. But, the Clippers offense suffered a rare letdown, managing only five hits. Game two saw a more familiar performance from the lineup, in which they banged out six runs and ten hits behind strong performances by Luis Valbuena and Chad Huffman, which became a trend during the week. Justin Germano got a spot start, going 4.0 innings and giving up two solo home runs.
Tuesday
(won, 5-1): Jeanmar Gomez opened up the series with Rochester by dealing another great game, improving his record to 5-1. He allowed just one run in 7.0 innings, while striking out seven. Only the first two hitters of the starting lineup, Ezequiel Carrera and Cord Phelps, were without hits. Phelps probably did not mind; he would later find out he was heading to Cleveland. Valbuena and Huffman recorded multi-hit games for the second contest in a row. All was not great for Huffman, though; he was ejected in the fourth inning. Nick Johnson made his debut with the team, going 1-3.
Wednesday
(won, 3-1): This was one of only two close games during the week. Columbus scored one run in each of three straight innings, and that would be enough. Valbuena extended his hit streak to 18 with yet another multi-hit game. David Huff tossed seven strong innings, allowing only one run. Joe Martinez and Zach Putnam combined to pitch a fairly worry-free final two innings. A second consecutive debut was made by a veteran Major Leaguer, as Shelley Duncan played his first game of the season with the Clippers.
Thursday
(won, 7-1): Scott Barnes became the third straight Clippers starter to give up just one run in 7.0 innings. Two more streaks would also be extended, both by Valbuena. First and foremost, he hit in his 19th straight game. It was also his fourth straight game with at least two hits. Jared Goedert and Jason Kipnis joined in on the multi-hit parade, with two and three, respectively. They each hit home runs in the rout of Rochester.
Friday
(suspended): The Clippers experienced yet another rainout on Friday. They had a 5-1 lead in the third inning before the decision to call the game was made.
Saturday
(won, 7-6): Saturday would mark the end of Valbuena's hit streak, but not the Clippers' win streak. They kicked off an eight-game road trip in Buffalo with a tough 7-6 win, led by Kipnis. He went 3-4, including a huge home run that tied the game in the seventh inning. Run number seven, and ultimately the difference in the game, came by way of a wild pitch in the next frame. Putnam and Josh Judy would go on to pitch a hitless final two innings. Judy notched his eighth save.
Sunday
(won, 10-4): The Clippers only scored in three of the nine innings, but the final result was ten runs and a victory. Nine of their 12 hits went for extra bases, and only the number nine hitter, Josh Rodriguez, went without a hit. The offense was paced by the first three batters in the lineup, Carrera, Kipnis and Duncan, who each had two hits. Duncan and Goedert had particularly impressive games, driving in three runs a piece. Gomez picked up his second win of the week, once again giving up just one run.
Individual statistics
Luis Valbuena
: 11-24, 5 runs scored, 4 doubles, 1 home run, 6 runs batted in, 2 walks
Chad Huffman
: 10-23, 5 runs scored, 3 doubles, 2 home runs, 2 runs batted in, 3 walks
Jason Kipnis
: 9-23, 7 runs scored, 1 triple, 2 home runs, 7 runs batted in, walk, stolen bases
Jared Goedert
: 5-17, 3 runs scored, 1 double, 2 home runs, 6 runs batted in, 2 walks
Paul Phillips
: 5-17, 3 runs scored, 2 doubles, 1 home run, 4 runs batted in
Ezequiel Carrera
: 7-24, 3 runs scored, 1 double, 4 walks, 4 stolen bases
Jeanmar Gomez
: 2 starts, 13.0 innings, 2 wins, 11 hits, 2 runs, 5 walks, 12 strikeouts
Scott Barnes
: 1 start, 7.0 innings, 1 win, 3 hits, 0 runs, 2 walks, 8 strikeouts
David Huff
: 1 start, 7.0 innings, 1 win, 5 hits, 1 run, 2 walks, 3 strikeouts
Zach Putnam
: 3 appearances, 3.1 innings, 1 save, 1 hit, 0 runs, 1 walk, 5 strikeouts
Josh Judy
: 2 appearances, 3.0 innings, 1 save, 2 hits, 0 runs, 0 walks, 2 strikeouts
Joe Martinez
: 2 appearances, 2.1 innings, 2 hits, 0 runs, 2 walks, 4 strikeouts
Transactions
June 6th
: Wes Hodges released; Nick Johnson promoted from Akron
June 8th
: Cord Phelps promoted to Cleveland; Shelley Duncan optioned from Cleveland
June 11th
: Donnie Webb placed on 7-day disabled list; Josh Rodriguez activated from 7-day disabled list
User Comments
No comments currently. Be the first to comment!