Sailing with the Clippers - September 5th to September 11th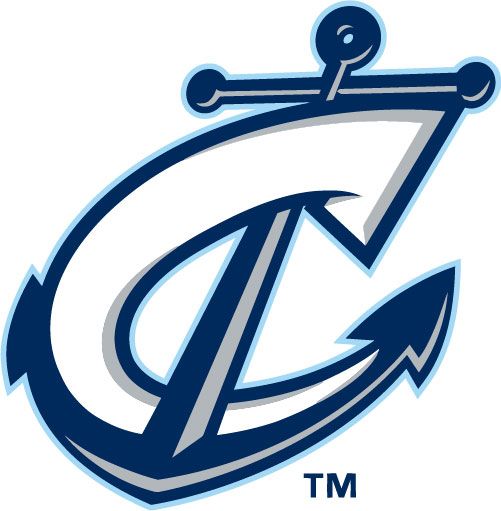 Sailing with the Clippers is a weekly Monday morning installment that explores the week that was for Triple-A Columbus.
This week featured the last regular season game of the year, and a journey into another postseason. A loss in that last regular season game put the Clippers at 88-56. Impressive in any scenario, it is all the more so when you consider that a number of the team's best players have been in Cleveland for months, or in spurts over the whole season. With a first-round sweep, the team will play for a second consecutive Governors' Cup. In the series against Durham, the staff allowed five total runs. Chad Huffman, Beau Mills and Nick Johnson led the way, offensively. The Championship Series will begin on Tuesday against Lehigh Valley.
Game-by-game results
Monday
(lost, 3-1): The Clippers wrapped up regular season play in Toledo on Monday. The game got off to an inauspicious start for Corey Kluber and the team when the first batter reached on an error. The Mud Hens went on to score two runs in the inning, only one of them earned. Kluber, making his first start in ten days (with a relief appearance for Cleveland in the middle), went just four innings. He gave up three hits, walked three and struck out three. Everything pitcher, Paolo Espino, spelled him. The Clips finally got on the board in the seventh, by way of an unearned run. With the score 2-1, the Mud Hens added one against Espino in the eighth, and that would do it. Columbus collected just five hits, two of which were Beau Mills doubles. They struck out 15 times. Luis Valbuena and Jared Goedert were responsible for eight of them. Espino allowed one run on four hits, walking none and striking out four.
Tuesday
(off day)
Wednesday
(won, 3-0): Wednesday marked the beginning of postseason play, as the Clippers traveled to Durham, North Carolina. Zach McAllister began the best-of-five series for the Clips, who had won five of eight regular season contests against the Bulls. He worked with an early run of support after a run-scoring Beau Mills double in the first inning. In the fourth, Chad Huffman led off with a solo home run, making it a 2-0 game. Huffman came through again in the sixth, this time with a run-scoring double of his own. McAllister exited after six scoreless innings, surrendering just five hits and one walk, while striking out three. Chen Lee came on to pitch perfect seventh and eighth innings. Zach Putnam, the team's closer when Josh Judy is unavailable or in Cleveland (the latter being the reason in this instance), struck out the side in the ninth, giving game one of the series to Columbus. Huffman, Mills, Nick Johnson and Trevor Buck each had two knocks.
Thursday
(won, 8-3): The Clippers got off to another fast start in game two of the series, once again paced by Chad Huffman and Beau Mills. Mills drove in the first run of the game on a ground-rule double, and Huffman deposited a two-run homer to make the early lead 3-0. Mitch Talbot ran into trouble of his own in the bottom half, as the Bats got two runs right back. The Clips scored again in the second inning on a Travis Buck run-producing base hit. The score remained 4-2 until the sixth inning, when Tim Fedroff drove in one with a single. Talbot went seven strong innings, giving up just the two first-inning runs. In the seventh, Columbus put up their second three-spot of the game, a pair of doubles from Akron-promoted Juan Diaz and Luke Carlin doing the damage. Newly-signed Jason Rice made his team debut in the bottom half, allowing a run on a hit and a walk to make the score 8-3. Tyler Sturdevant replaced him in the ninth. He gave up two hits and recorded two outs before Cory Burns was called on. With runners on second and third, Burns walked the first batted he faced. He was able to get the final out unscathed, giving the Clips a 2-0 series lead.
Friday
(won, 5-2): The series shifted to Columbus on Friday, where it would remain until it was complete. For the third straight game, the Clippers started the scoring. In the second inning, Nick Johnson doubled home a run, and Argenis Reyes brought him in with a single. The Bulls answered with a run of their own against Joe Martinez in the top of the third. The Clippers got it right back in the bottom half, again courtesy of a Johnson. In the fifth, Durham once again cut the lead to one. Martinez' day was done after eight innings. With two outs in the bottom half, Johnson extended the inning with his third hit of the game, another double. Luke Carlin delivered with a clutch hit to score pinch-runner Ben Copeland, making it a 4-2 game. An error would allow another run to come in, giving the Clips breathing room. In the ninth, Zach Putnam came on to record his second save of the series. With it, Columbus earned a sweep and a spot in a second consecutive Governors' Cup Championship Series that will begin on Tuesday.
Saturday
(off day)
Sunday
(off day)
Individual statistics
Beau Mills
: 6-16, 3 runs scored, 4 doubles, 2 runs batted in, 1 walk
Chad Huffman
: 5-12, 4 runs scored, 2 doubles, 2 home runs, 4 runs batted in, 1 walk
Nick Johnson
: 5-9, 3 runs scored, 2 doubles, 2 runs batted in, 4 walks
Travis Buck
: 4-10, 1 run scored, 1 double, 1 run batted in
Joe Martinez
: 1 start, 1 win, 8.0 innings, 9 hits, 2 runs, 0 walks, 4 strikeouts
Zach Putnam
: 2 appearances, 2 saves, 2.0 innings, 1 hit, 0 runs, 0 walks, 3 strikeouts
Zach McAllister
: 1 start, 1 win, 6.0 innings, 5 hits, 0 runs, 1 walk, 3 strikeouts
Mitch Talbot
: 1 start, 1 win, 7.0 innings, 7 hits, 2 runs, 2 walks, 5 strikeouts
Paolo Espino
: 1 start, 4.0 innings, 4 hits, 1 run, 0 walk, 4 strikeouts
Chen Lee
: 1 appearance, 2.0 innings, 0 hits, 0 runs, 0 walks, 0 strikeouts
Transactions
September 5
: J.D. Reichenbach optioned to Lake County
September 6
: Luis Valbuena promoted to Cleveland
September 7
: Jason Rice signed; Juan Diaz promoted from Akron; Cristo Arnal promoted from Akron; Kelvin De La Cruz promoted from Akron; Cory Burns promoted from Akron
September 8
: Eric Berger placed on reserve list; Thomas Neal placed on reserve list
September 9
: Jerad Head activated; Matt LaPorta promoted to Cleveland; Tyler Sturdevant optioned to Akron
User Comments
No comments currently. Be the first to comment!