Smoke Signals 2/14: Play Ball Edition!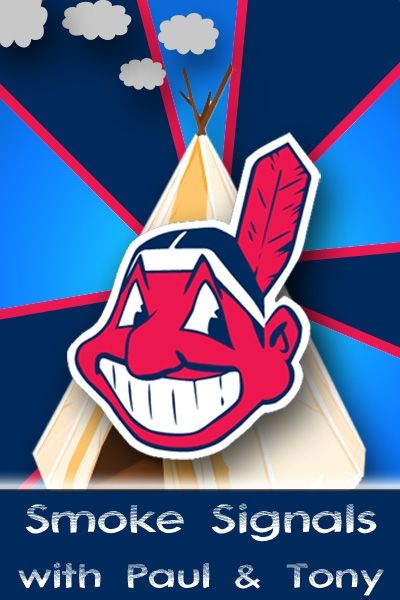 Pitchers and catchers report tomorrow to get the 2011 baseball season officially underway.
With that in mind Paul Cousineau and I are back again for another season of Cleveland Indians baseball talk on the cyberwaves with the first edition of "Smoke Signals" for the 2011 season. We kick off the fun tonight from 11:00 - 11:30 p.m. EST.
On the docket for tonight is a quick recap of the Indians' quiet offseason, a review of some of the moves they made on the transaction front, a discussion about some of the rumors past and present, our thoughts on the Orlando Cabrera signing and what it means for the rest of the infield, and more.
You can listen to the show or download it and listen to it later here:
http://www.blogtalkradio.com/smokesignals/2011/02/15/smoke-signals
You can also listen to the show live directly on this site via our radio page:
http://www.indiansprospectinsider.com/2008/11/radio-interviews.html
Feel free to call us at 1-949-203-4752 or email us at
smokesignals@indiansprospectinsider.com
to talk about anything on your mind.
All that said, there are a few changes to announce this year that are out of our control. We run our show through Blog Talk Radio, but as of February they no longer allow shows to be over a half hour long unless they are a premium account. Also, shows cannot be scheduled in prime time (7:00 p.m. to 11:00 p.m. EST) unless they are a premium account. Since we do not have a premium account, Paul and I decided to just revise our hour long show into a half hour show from 11:00-11:30 p.m. EST on Monday nights to fit their requirements.
We will still be talking about all the happenings with the Tribe, just in a shorter format; however, the good news is that we have our own network now that is specific only to our show. So subscribers now can be assured you will only get our podcasts, unlike before when you used to get all the shows on The Cleveland Fan network. Also, with our own network, we will be adding additional half hour shows here and there during the week with special guests, interviews, etc. So while the time, day, and length has changed, in the long run we may be better off with more flexibility and potentially more programming.
Thanks again for listening and no matter how they play we look forward to another fun year talking Tribe!
User Comments
No comments currently. Be the first to comment!