Smoke Signals 4/1: Pluto & Castrovince Join The Show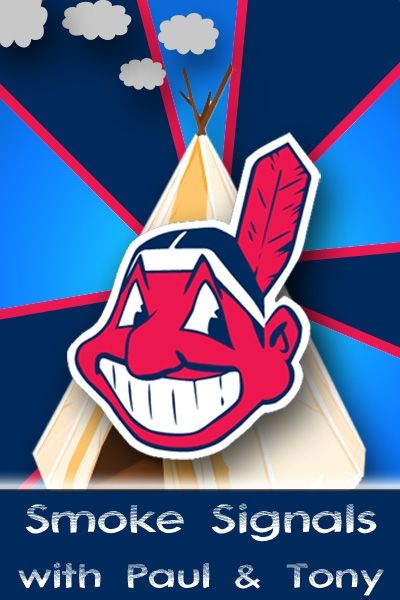 Opening Day is only four days away....can you believe it? That's no April Fool's joke either.
With that in mind Paul Cousineau and I are back on the cyberwaves tonight to talk all things Indians baseball on our weekly on-line broadcast "Smoke Signals" from 9:30-10:30 PM EST. This week the focus will be entirely on the big league team as we wrap up all the happenings this spring, make sense of all the roster decisions announced yesterday, and preview the upcoming season for the Indians and baseball in general. The show can be heard live or downloaded/listened to later here:
http://www.blogtalkradio.com/theclevelandfan/2010/04/02/smoke-signals
A big portion of the show will be taken up with the guest appearance of Plain Dealer Columnist Terry Pluto and Indians.com beat reporter Anthony Castrovince. Pluto will be on at about 9:40 PM to talk about the Indians, and Castrovince will be on around 10:00 PM to talk about everything he saw out in Goodyear these past five to six weeks and what his thoughts are about the roster decisions, what to expect in 2010, and more. If you want to know what is going on with the big league team, Castro is your guy. If you want inside knowledge into the ownership and front office, Pluto is your guy. Feel free to e-mail us at
tlastoria@indiansprospectinsider.com
with any questions or comments you would like us to address on the show or to ask Anthony or Terry, and feel free to call us at 646-716-8012.
User Comments
No comments currently. Be the first to comment!