Smoke Signals 4/29: Columbus Clippers & More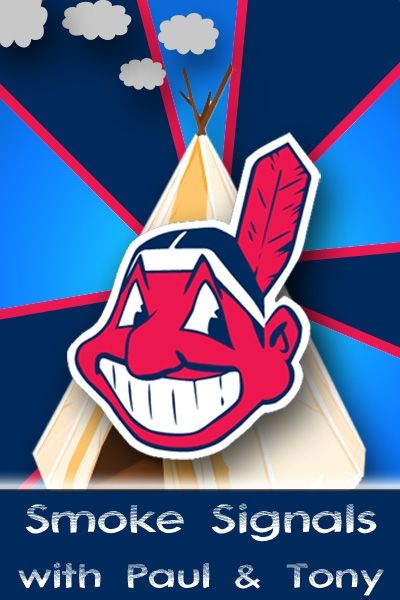 Paul Cousineau and I are back on the cyberwaves tonight with another edition of "Smoke Signals" from 8:30-9:30 PM EST (show may go to 10:00 PM depending on game). Tonight we will simulcast along with the Columbus Clippers airing live on SportsTime Ohio and provide flash analysis on what is happening in the game as well as how the players involved in the game figure into the Indians plans this year and beyond. In between all that, we will recap the week that was for the big league Indians as well as what went down in the minor leagues.
Since we were last on the air the Indians suffered through and finished a rough road trip where they finished 3-6, were shutout three times, and lost a tough one on Wednesday. So while we will mostly concentrate on the Clippers game, we will once again talk about the starting pitching as at the moment that seems to be the only positive thing to talk about with this team. We will also take a look at the offense and wonder how much longer we will see five regulars hitting at or below the Mendoza line. We will discuss the possibility of when Carlos Santana and now Jason Donald may come up to Cleveland, Matt LaPorta's health, and more.
If time permits, we will also air a pre-recorded 8 minute interview I conducted with Lake County Pitching Coach Mickey Callaway. We discuss his move into coaching and also the starting pitchers in the Lake County rotation.
You can listen to the show or download it and listen to it later here:
http://www.blogtalkradio.com/theclevelandfan/2010/04/30/smoke-signals
As always, the show can be listened to directly on this site through the dedicated page here:
http://www.indiansprospectinsider.com/2008/11/radio-interviews.htm
Feel free to call us at 1-646-716-8012 or email us at
tlastoria@indiansprospectinsider.com
to talk about anything on your mind. In staying with the game theme, we will give away
four tickets
to a game of your choice (pending availability) to a random caller, so if you are watching the game while we are on feel free to call us and give us your thoughts and win some free tickets at the same time!
User Comments
No comments currently. Be the first to comment!