Smoke Signals 4/8: Real Time Thoughts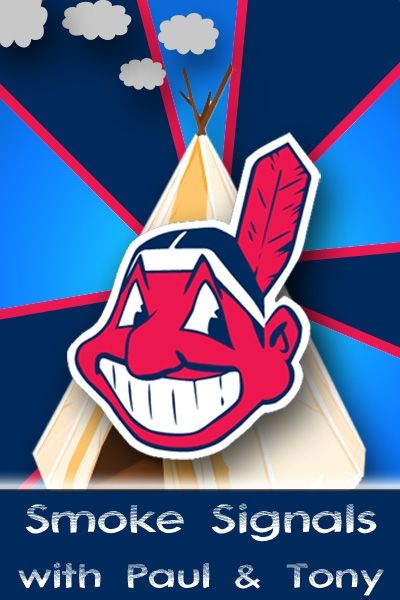 Paul Cousineau and I are back on the cyberwaves tonight to talk all things Indians baseball on our weekly on-line broadcast "Smoke Signals" from 9:30-10:30 PM EST. Tonight we will talk about the start of the Indians season and what some of our initial thoughts are about the team after the small sample size of games so far, with most of the focus on the starts from Jake Westbrook and Fausto Carmona. The show can be heard live or downloaded/listened to later here:
http://www.blogtalkradio.com/theclevelandfan/2010/04/09/smoke-signals
We will also be providing some on-air commentary about the Indians game currently in progress as when we come on the air the Indians and White Sox game should be in about the 4th or 5th inning. We will give real-time analysis and quick takes on what we are seeing, so be sure to check us out during the game. In addition to all of that, minor league play kicks off tonight and we'll provide some updates on the games as most should be ending or completing near the end of the show. To go along with the minor league theme, I have a 6-7 minute TJ House interview from spring training that we will air during the second half of the show.
It will be an action packed show tonight, but even with that in mind feel free to e-mail us at
tlastoria@indiansprospectinsider.com
or call us on the show at 1-646-716-8012 with any questions or comments you would like us to address on the show.
User Comments
No comments currently. Be the first to comment!