Smoke Signals 5/20: It's Good To Be Back Edition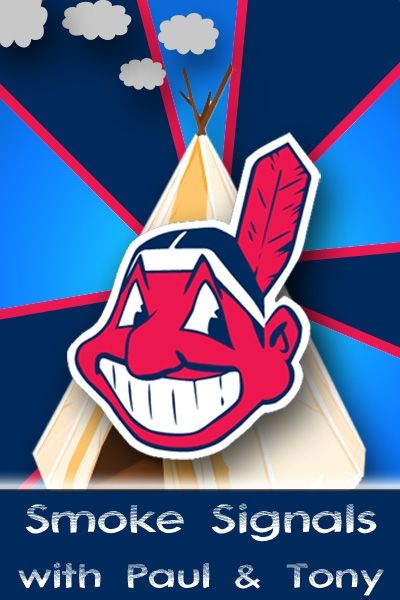 Paul Cousineau and I are back on the cyberwaves tonight with another edition of "Smoke Signals" from 9:30-10:30 PM EST. If anyone has been wondering where the show has been the past two weeks, we had planned to cancel the 5/6 show because I was on the road to Myrtle Beach though last week's 5/13 show was a last minute cancellation because I was very ill.
In any case, we are back on after our two episode absense, and there is certainly a lot to talk about. Asbrubal Cabrera's injury and what this means for him, the team, and what this means for the guys like Jason Donald and Luis Valbuena. Grady Sizemore's trip to the disabled list with a lingering knee issue, and what concerns this brings. Do we or don't we trade guys like Austin Kearns, Jake Westbrook, and Jhonny Peralta. Lou Marson's future with the club and what his value may truly be with Carlos Santana waiting in the wings in Columbus and breathing down his neck. And lots more!
Also, we will also air a pre-recorded 8-10 minute interview I conducted with right-hander
Alex White
while I was out in Myrtle Beach a week back. We discuss his transition from college to the pros, how things are going this year, the development of his slider, and lots more.
You can listen to the show or download it and listen to it later here:
http://www.blogtalkradio.com/theclevelandfan/2010/05/21/smoke-signals
As always, the show can be listened to directly on this site through the dedicated page here:
http://www.indiansprospectinsider.com/2008/11/radio-interviews.htm
Feel free to call us at 1-646-716-8012 or email us at
smokesignals@indiansprospectinsider.com
to talk about anything on your mind. We are still also giving away four free tickets to a Lake County Captains game of your choice (pending availability) to a random caller or emailer, so email us or call and you may be a winner.
User Comments
No comments currently. Be the first to comment!