Smoke Signals 6/13: Sinking ship edition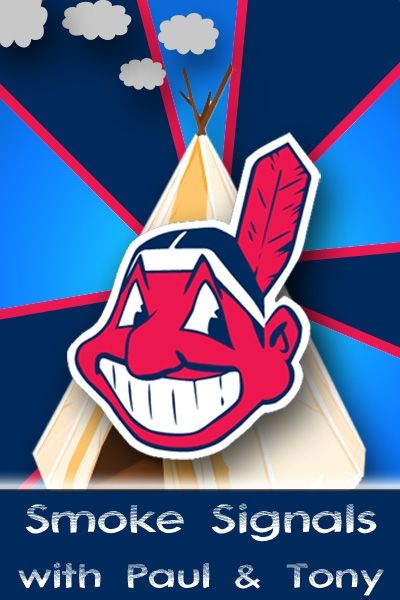 Paul Cousineau and I are back on the cyberwaves tonight for some Cleveland Indians baseball talk in another edition of "Smoke Signals" from 11:00 - 11:30 p.m. EST.
Paul and I will discuss the free fall the Indians are currently going through and if they can ever get out of it. What needs to be done, or really, if there is anything that can be done to avoid the inevitable. We will discuss whether the team's start was a mirage, if the current struggles are the mirage, or if their true level lies somewhere inbetween. In addition to all of that we will discuss the callup of Cord Phelps, the chemistry changes, and recap the draft by talking about the players to get most excited about signing.
These are tough times for the Indians, but come on and join us and listen in! Feel free to call us at 1-949-203-4752 or email us at
smokesignals@indiansprospectinsider.com
to talk about anything on your mind.
Thanks again for listening! No matter how things go this year for the Indians we look forward to another fun year talking Tribe!
You can listen to the show live or download it and listen to it later here:
http://www.blogtalkradio.com/smokesignals/2011/06/07/smoke-signals
You can also listen to the show live directly on this site via our radio page:
http://www.indiansprospectinsider.com/2008/11/radio-interviews.html
Subscribing To iTunes
Once every show finishes it is automatically added to iTunes. To have the podcast of every show sent right to your desktop and to your MP3 player or iPod, do the following:
Open iTunes, click on "Advanced" along the top, and then click on "Subscribe to Podcast" and enter the following feed:
http://www.blogtalkradio.com/smokesignals/feed
. Once the feed is added all the shows will be added once they are finished.
Follow Tony and the Indians Prospect Insider on Twitter @TonyIPI. Also, his latest book the 2011 Cleveland Indians Top 100 Prospects & More is available for purchase for $20.95 to customers in the US (shipping and handling extra).
User Comments
No comments currently. Be the first to comment!