Smoke Signals 6/3: Herrmann & Tomlin Tonight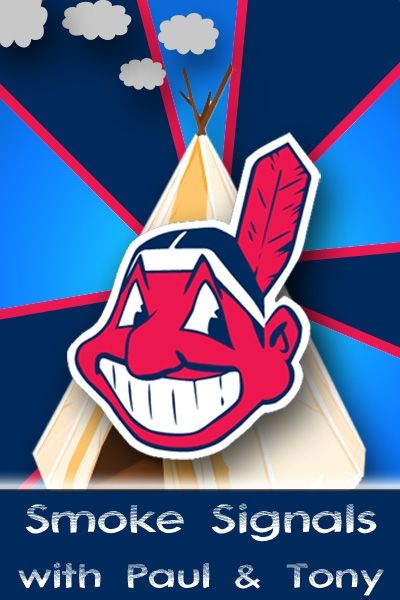 Paul Cousineau and I are back on the cyberwaves tonight with another edition of "Smoke Signals" from 9:30-10:30 PM EST. Tonight we will most definitely talk about the travesty in Detroit last night where Tigers pitcher Armando Galarraga was robbed of a perfect game against the Tribe because of one of the most brutal calls by an umpire you will ever see. Even though it would have been at the expense of our Indians, there are lots of Indians fans outraged over the blown call that blew a chance for many to see history.
Beyond that, the focus of the show tonight will be to talk about some of the players at Triple-A Columbus who appear to be on the brink of getting a call to Cleveland. While Indians GM Mark Shapiro has said moves involving Santana and others in Columbus won't happen anytime soon, we can still take a look at some of the players who may get the call once they do decide to make some changes.
Two of those players who likely will be on the short list for consideration for Cleveland are right-handed pitchers Frank Herrmann and Josh Tomlin. Both are on the big league radar, and with manager Manny Acta saying earlier this week that he is looking for middle relief help to bridge the gap between his starters and the backend of the bullpen, the pitchers in Columbus like Herrmann, Tomlin, Joe Smith, Jess Todd and even Josh Judy have been put on the spot as possible alternatives soon in Cleveland. Tomlin will join us on the air at about 9:40 PM and Herrmann will be on around 10:00 PM.
You can listen to the show or download it and listen to it later here:
http://www.blogtalkradio.com/theclevelandfan/2010/06/04/smoke-signals
As always, the show can be listened to directly on this site through the dedicated page here:
http://www.indiansprospectinsider.com/2008/11/radio-interviews.htm
Feel free to call us at 1-646-716-8012 or email us at
smokesignals@indiansprospectinsider.com
to talk about anything on your mind or give some of your thoughts on the game itself as you watch live.
Also, we are still giving away four free tickets to a Lake County Captains game of your choice (pending availability) to a random caller or emailer, so email us or call and you may be a winner.
User Comments
No comments currently. Be the first to comment!