Smoke Signals 6/6: Draft edition (thank goodness)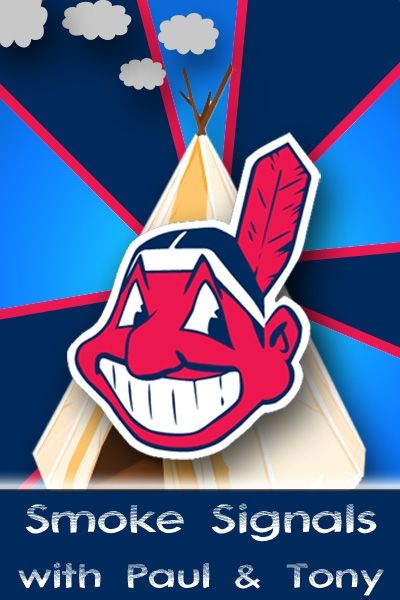 Paul Cousineau and I are back on the cyberwaves tonight for some Cleveland Indians baseball talk in another edition of "Smoke Signals" from 11:00 - 11:30 p.m. EST.
After a rough weekend at the hands of the Texas Rangers and now two bad weeks of play, there is certainly a lot to be angry about and to discuss. The Indians offense has fell off a cliff and is still in a freefall with no signs picking up. We will discuss some of the offensive problems, though they continue to be the same thing we have discussed in previous weeks. Thankfully the MLB Draft is upon us so we can focus on that, and likely will tonight as that sounds a lot more exciting and promising than the Indians of late. We will discuss the player the Indians took with their first pick and some of their philosophy that went into the pick and how the rest of the draft may shake out.
These are fun times to be an Indians fan, so come join us and listen in! Feel free to call us at 1-949-203-4752 or email us at
smokesignals@indiansprospectinsider.com
to talk about anything on your mind.
Thanks again for listening! No matter how things go this year for the Indians we look forward to another fun year talking Tribe!
You can listen to the show live or download it and listen to it later here:
http://www.blogtalkradio.com/smokesignals/2011/06/07/smoke-signals
You can also listen to the show live directly on this site via our radio page:
http://www.indiansprospectinsider.com/2008/11/radio-interviews.html
Subscribing To iTunes
Once every show finishes it is automatically added to iTunes. To have the podcast of every show sent right to your desktop and to your MP3 player or iPod, do the following:
Open iTunes, click on "Advanced" along the top, and then click on "Subscribe to Podcast" and enter the following feed:
http://www.blogtalkradio.com/smokesignals/feed
. Once the feed is added all the shows will be added once they are finished.
Follow Tony and the Indians Prospect Insider on Twitter @TonyIPI. Also, his latest book the 2011 Cleveland Indians Top 100 Prospects & More is available for purchase for $20.95 to customers in the US (shipping and handling extra).
User Comments
No comments currently. Be the first to comment!