Smoke Signals 7/15: Roadtrip Edition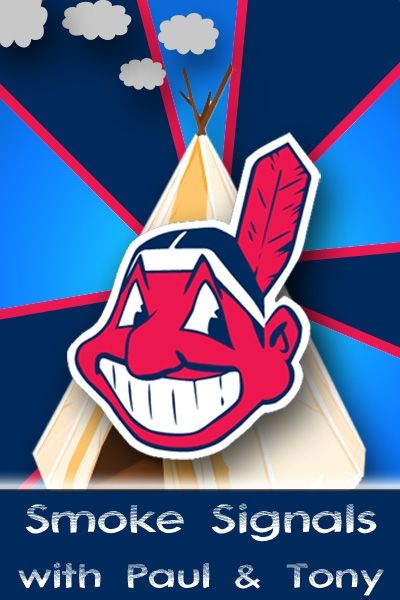 Paul Cousineau and I are back on the cyberwaves tonight with another edition of "Smoke Signals" from 9:30-10:30 PM EST. At least that is the plan at the moment. I am currently on my way to Florida and making the all day drive to get there late tonight. Depending on the events of the drive down I may not be able to make it on the air, but even if I can't Paul may still do the show with a guest host. In any case hopefully everything works out!
If we do in fact make it on the air tonight, we will take a look at how things stand with the Indians as we get set to start the second half tonight. We will talk about the makeup of the roster and what kind of changes we could expect the rest of the season with trades and callups, who we can maybe build around, what we should maybe be targetting in trades, and also if there is any light at the end of the tunnel with this rebuild that is now a year in the making.
We also have a prerecorded interview with Triple-A Columbus right-handed reliever Josh Judy that we will air.
You can listen to the show or download it and listen to it later here:
http://www.blogtalkradio.com/theclevelandfan/2010/07/02/smoke-signals
As always, the show can be listened to directly on this site through the dedicated page here:
http://www.indiansprospectinsider.com/2008/11/radio-interviews.htm
Feel free to call us at 1-646-716-8012 or email us at
smokesignals@indiansprospectinsider.com
to talk about anything on your mind. Also, we are still giving away four free tickets to a Lake County Captains game of your choice (pending availability) to a random caller or emailer, so email us or call and you may be a winner.
User Comments
No comments currently. Be the first to comment!